| | |
| --- | --- |
| Birth Name: | Caio Terra |
| Date of Birth: | February 8th, 1986 |
| Place of Birth: | Rio de Janeiro, Brazil |
| Team: | Caio Terra Association (BRASA CTA) |
| Affiliation: | Caio Terra Jiu Jitsu Association |
| Rank: | 4th degree black belt in Brazilian Jiu-Jitsu |
| Championships: | 10x No-Gi World Champion, 2x IBJJF World Champion, 3x Pan American Champion |
Caio Terra is not only considered one of the all time best lightweight grapplers, but one of the best overall. The precision of his technique helped him win over 10 world champions in his legendary career.
Here is everything that you need to know about Caio Terra. Everything from how he got started training, became a world champion, and a highly respected coach.
Caio Terra's Entry Into Jiu Jitsu
Caio Terra was a small kid growing up in Rio de Janeiro, Brazil. He was constantly the target of bullying growing up, which led his mother to put him into a BJJ program.
His mother would take classes along with Caio and force him to train with her. Terra's first instructors were Rodrigo Medeiros and Ricardo Vieira, who ran the Fight Zone academy in Copacabana.
Even though he trained with world champions, Caio really had no interest in Jiu Jitsu when he began training. He preferred playing futbol (soccer) with his friends, but kept training out of respect to his mother.
After a year of training, Caio would earn his blue belt and was encouraged to start competing. By his own account, Terra was terrified at his first competition.
He would win his first match, but then had a panic attack from the adrenaline. Caio told his coach that he wanted to quit. But Medeiros made him stay and Terra kept winning matches until he reached the finals against a young Bruno Malfacine.
Bruno would get the better of Caio, but this would be the first of many battles the two would have. Terra realized that he did well and began having more confidence within himself. Leading him to decide to take grappling seriously and train full-time.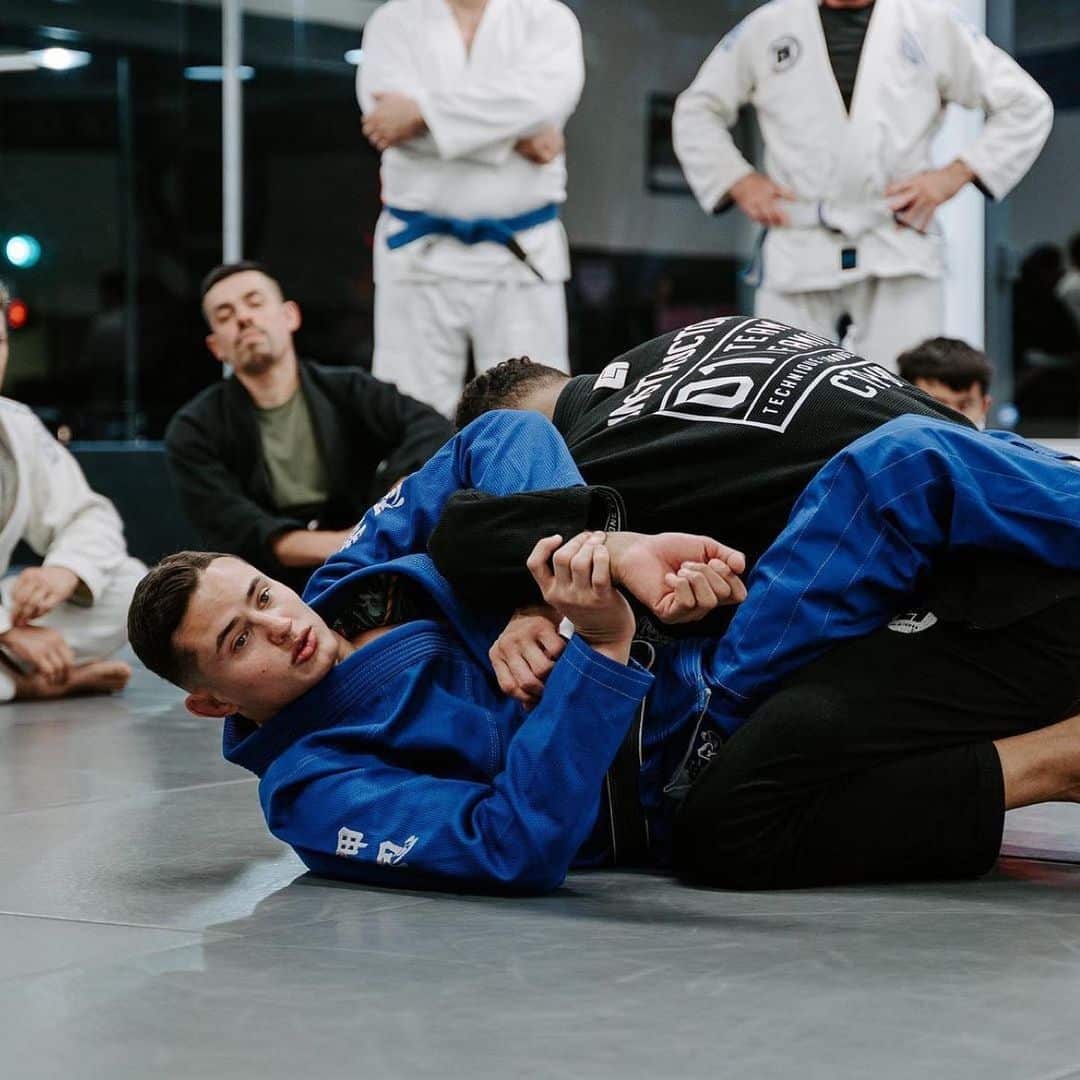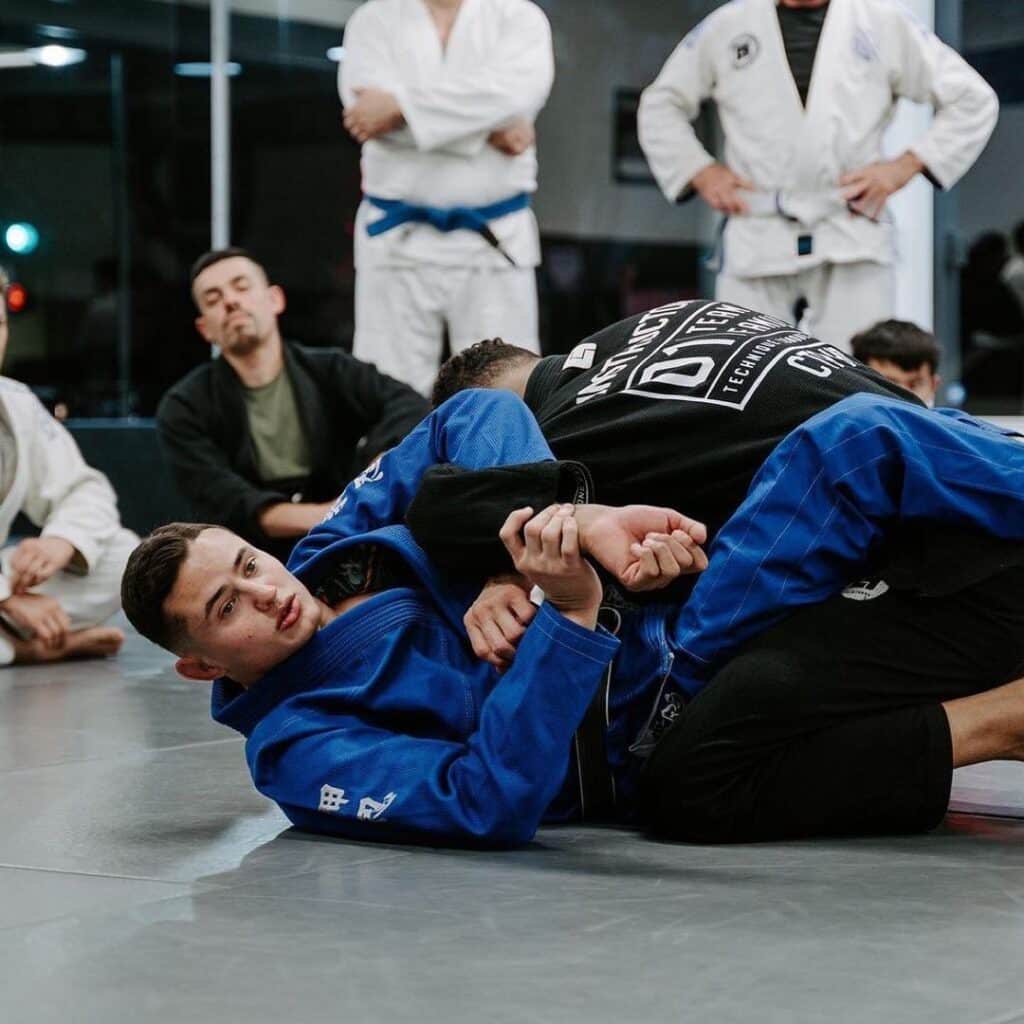 Caio Terra's Rise Through the Ranks
Caio's newfound dedication to training helped him rise through the BJJ ranks at a rapid pace. Training everyday, twice a week, which rapidly improved his skills.
In just his first year of competition, Terra would earn second place at blue belt at the IBJJF World Championship. He would then have a falling out with his instructors at Fight Zone and switch academies to train with Paulo Mauricio Strauch.
Then on top of training at Strauch's school, Terra was allowed to build his own home gym. He would tear down a wall of his home and train with his friends when he wasn't at the academy.
Every moment of his time was spent training and improving his skills. In just three years of training, Caio would earn his black in 2006 from Strauch and Reyson Gracie.
Caio Terra's Issues with the IBJJF
Unfortunately at the same time Caio became a black belt, the IBJJF had implemented a new rule for black belts. That rule was that all black belt athletes must have had at least one year as a brown belt athlete.
Caio's stay at brown belt was less than a year, which made him ineligible to compete for the world championship. Both he and his rival Bruno Malfacine were not permitted to compete at the 2007 Brazilian Nationals or world championship tournament.
At the last minute, the federation made an exception and permitted both athletes to compete at black belt. To this day, the two were the only athletes permitted to compete at black belt with less than a year at brown belt.
Caio Terra's Fallout With Cesar Gracie
After winning the world championship in 2008, Caio got an opportunity to move to the US. He was invited to train with Cesar Gracie in his academy in Stockton, California.
Terra would train with Cesar for the next four years along with Nick Diaz, Nate Diaz, Jake Shields, and Gilbert Melendez. In 2012, Cesar Gracie would dismiss Caio from his academy.
The reason for the dismissal was that Caio had helped UFC fighter Carlos Condit prepare for a fight. Condit was set to fight Nick Diaz later on, which Cesar saw Caio helping him as a betrayal.
This dismissal would lead Terra to opening his own academy. He would settle in San Jose, California and open Caio Terra Jiu Jitsu.
Caio Terra's Pro Grappling Career
Caio Terra had one of the most illustrious careers as a BJJ competitor in the history of the sport. Here are some of the highlights from his stellar career as a Jiu Jitsu athlete.
IBJJF World Champion 2008
In 2008, Caio Terra would make his debut as a black belt in the world championship. In the event, took out all of his opponents, which included Bruno Malfacine in the finals.  To this day, Terra is the one competitor to ever submit Malfacine in a BJJ competition.
IBJJF World Champion 2013
After winning the IBJJF world title in 2008, Terra would come up short in the next four championship tournaments. Losing to rival Bruno Malfacine in those tournaments.
In 2013, Caio would finally avenge the losses and come out on top. Earning his second and last world title in his career.
Caio Terra's 10 No-Gi World Titles
Caio Terra holds the record for most No-Gi world titles. Earning ten straight world titles from 2008 and all the way until 2017, which was his last year as a competitor.
In his first No-Gi world title wins, Terra would compete in the light-feather division. Then from 2012 to 2017, Caio would move down to the rooster division and win six more titles.
Terra's record of ten straight No-Gi world titles will definitely be one of the hardest to break in the sport.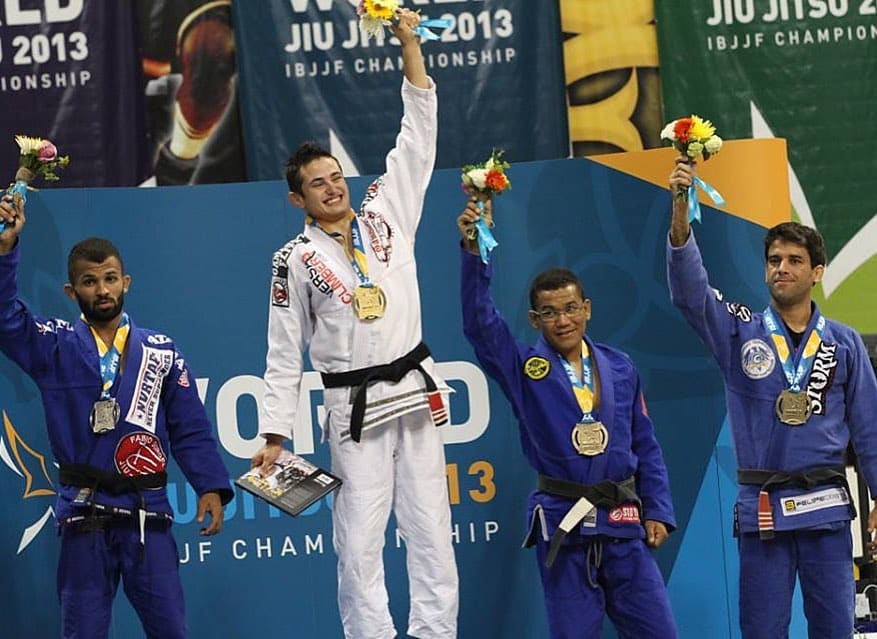 Coach Caio Terra
Since retiring, Caio has transitioned into the role as coach. He runs his own academy, Caio Terra Academy in San Jose, California.
His school has even expanded into a full blown affiliation called the Caio Terra Jiu Jitsu Association. Terra has helped many high level grapplers compete at the highest level. Including Mike Musumeci, who Caio helped win multiple championships.
Caio Terra's Grappling Game
Caio Terra has a well rounded Jiu Jitsu game, but what he's most known for is his guard. Terra isn't known for just one type of guard, but he's an expert at various styles of guard play.
Mixing together everything from DLR guard, spider guard, lasso guard, and berimbolo into his effective style. Not only was his guard effective in the Gi, but just as effective in No-Gi. One of the key parts of Terra's game that helped him win numerous world titles.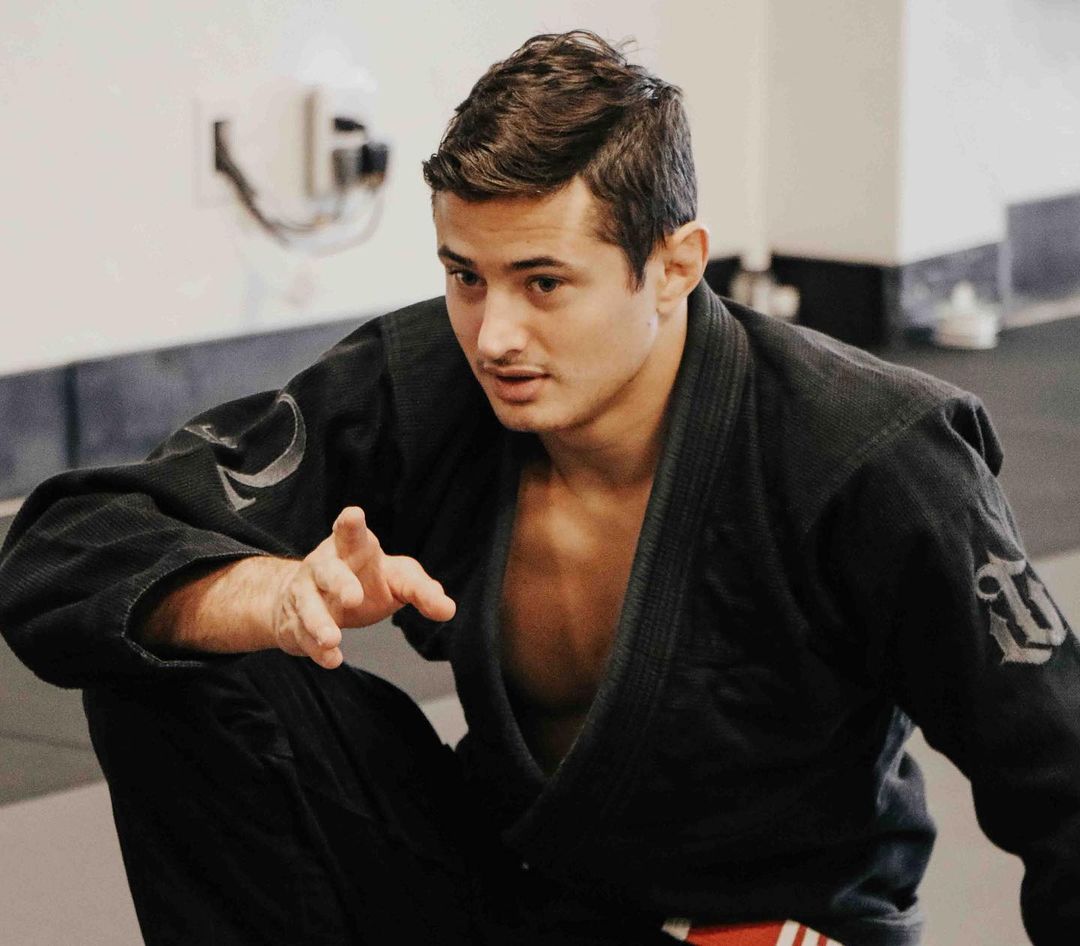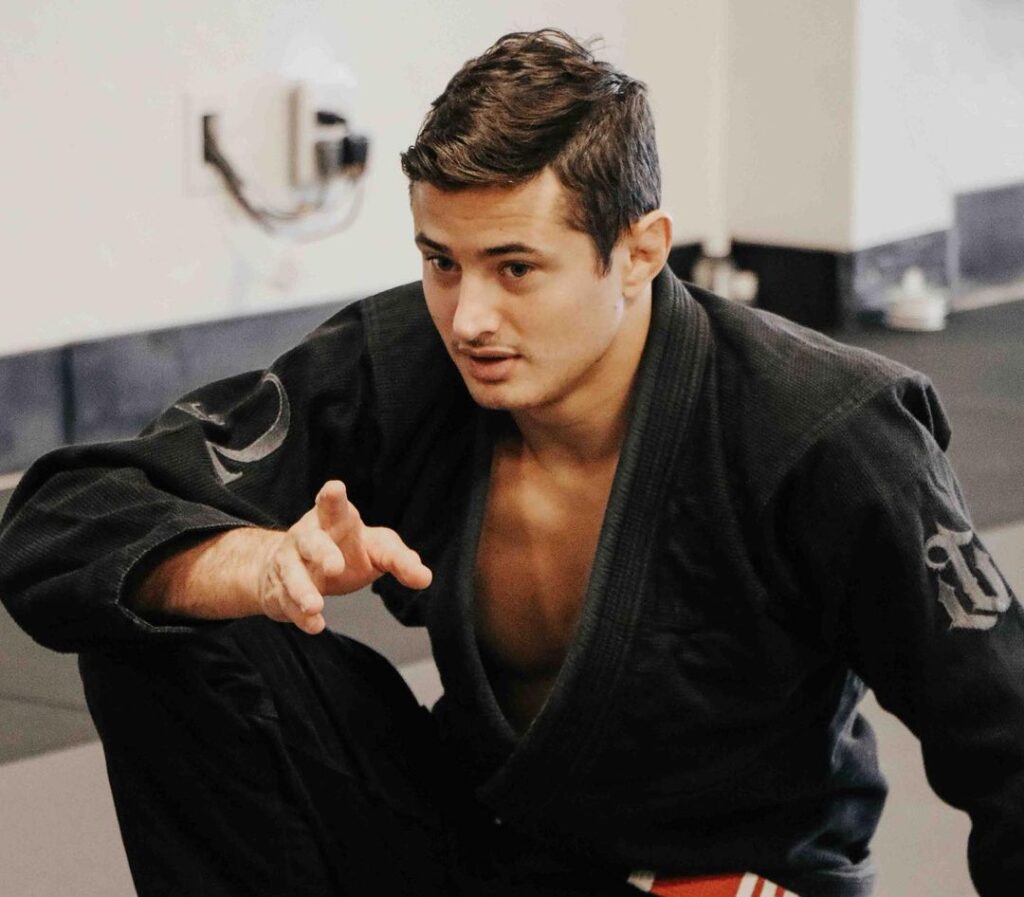 The Legacy of Caio Terra
Caio Terra cemented his legacy as one of the greatest BJJ competitors to have ever lived. Beating everyone in his division, as well as many bigger opponents using flawless technique.
Terra has been an incredible ambassador for Jiu Jitsu as both an athlete and a coach. He will continue doing what he loves, which is training and coaching Jiu Jitsu.