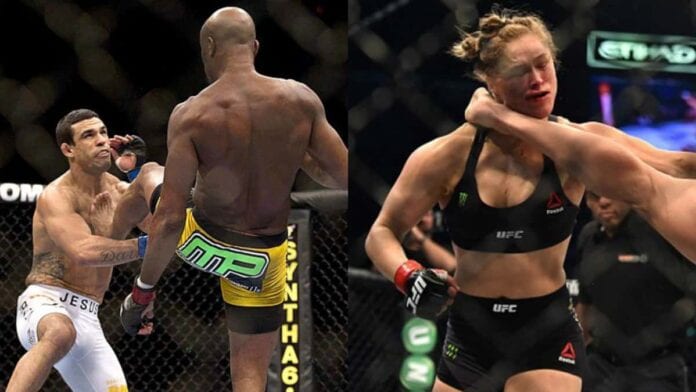 While mixed martial arts (MMA) should be appreciated for its beautiful intricacies and rare nuances, nobody can deny the power of an almighty head kick knockout.
Vastly different than the always abundant regular knockout, head kick finishes incorporate slightly more skill and technique. From level-changing to sheer timing, landing shin to skull is one tough cookie to bake inside of the cage.
But with a promotion like the UFC carefully pinning elite-caliber athletes against one another for over 22 years, fans have had the privilege of witnessing such perfection manifest on more than one occasion. Some are remembered for their inescapable bone-crunching sound, others for their rapid detachment of unsuspecting chins.
Based on the level of difficulty, historical importance, and downright barbarism displayed by these true marksmen, here are the six best head kick knockouts in UFC history.