Exclusive: BKFC President David Feldman Previews Buakaw vs Saenchai, Muay Thai Greats Clash At BKFC Asia 5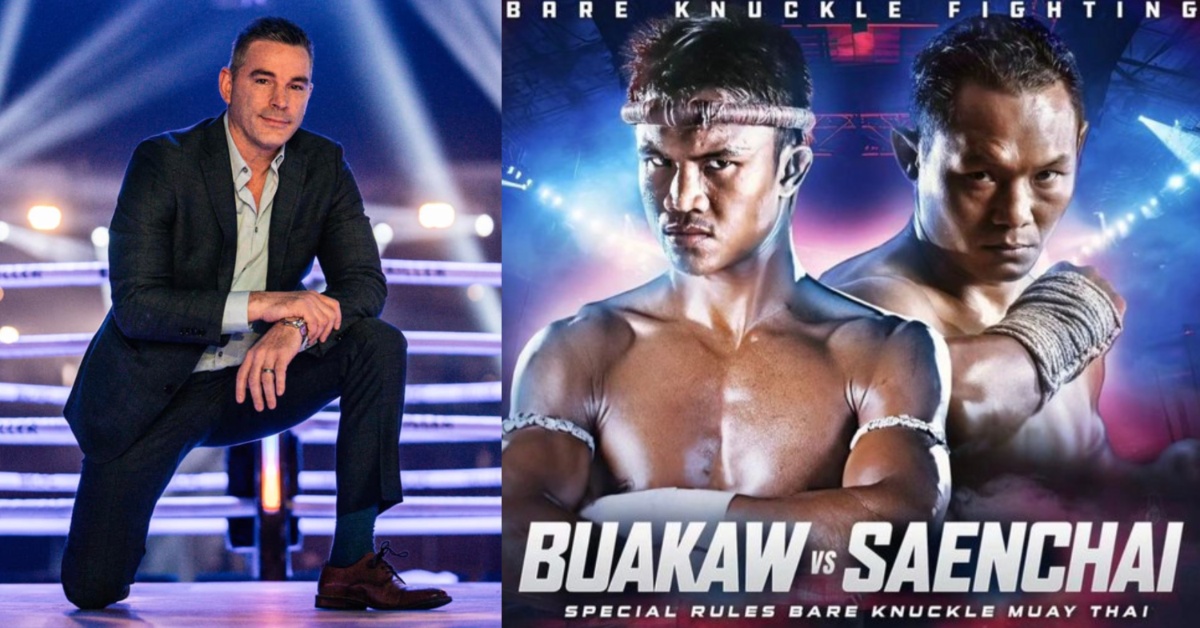 BKFC President David Feldman can't wait to deliver one of the most anticipated fights in the history of Muay Thai on November 4th in Pattaya, Thailand.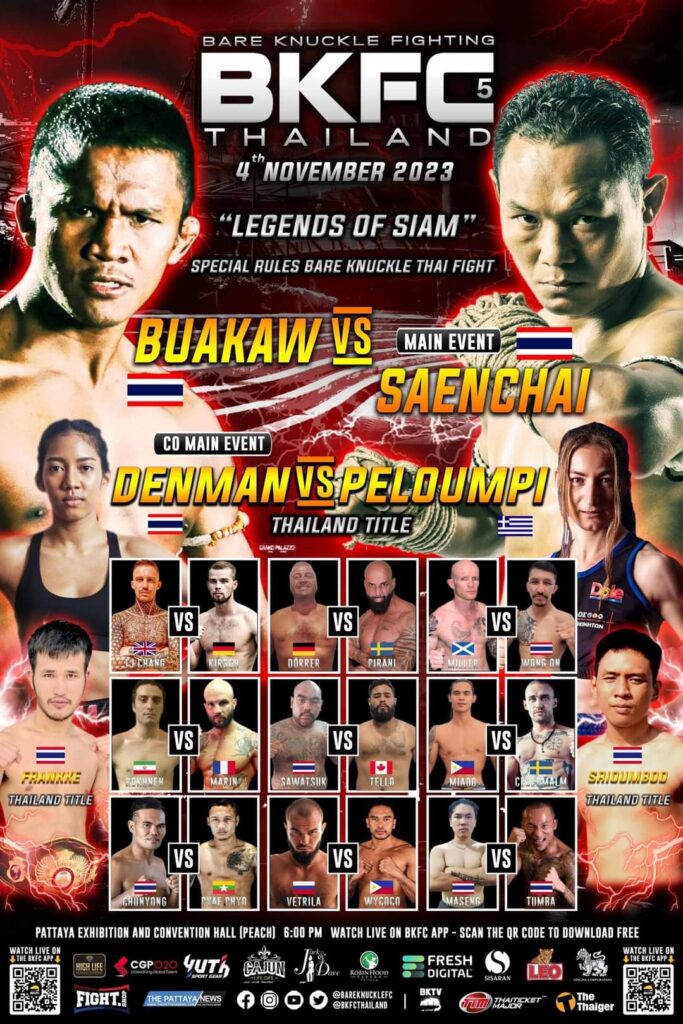 Two legends in the art of eight limbs, Buakaw Banchamek and Saenchai will step inside the squared circle for a special rules Muay Thai matchup at BKFC Thailand 5. It's a contest fight fans never thought they would live to see, but Feldman, the founder of Bare Knuckle Fighting Championship, prides himself on delivering the fights that nobody else can.
"I think what I try to specialize in is doing things that everybody says you can't do and doing things that people don't do and everybody said that Saenchai and Buakaw would never fight," Feldman said in a LowKick MMA exclusive interview. "I'm like, 'Oh yeah? Watch.' We were able to do this and like I said in my last interview, the reason we're doing it as a special Muay Thai rules is because I think it's not doing the fans, the fighters, or anyone justice if we limit those guys to only their knuckles.
"Let's let them do the elbows, the knees, and the kicks. No throwdown. No real clinch. It's gotta be action and I think it could be something where we change the Muay Thai world a little bit and take the boring part of the Muay Thai out of it and make it complete excitement. Long story short, I'm super excited about that. I think it's going to be a very widely viewed event and I can't wait for it."
How Did the BKFC Manage to Book Buakaw vs. Saenchai?
Asked how they managed to bring the two Thai icons together, Feldman indicated that it ultimately came down to the almighty dollar, but he also believes that Buakaw and Saenchai are eager to deliver to fans one of the most debated fantasy matchups in Muay Thai history and finally answer the question of who would win.
"This is a chance for them to really prove themselves," Feldman added. "They always wanted to do this, but nobody could make it work. We paid them good. We paid them something they haven't been paid before and I think they're just excited to prove themselves because everybody says Buakaw would beat Saenchai, or Saenchai would be Buakaw, and guess what? On November 4, we're gonna find out."
Buakaw enters the contest as one of the most celebrated athletes in the history of the sport, carrying 240 career wins and a plethora of world titles. Buakaw is a former multi-time WMC Muay Thai champion, a former WBC Muay Thai champion, and a two-time K-1 World MAX Champion.
His opponent, Saenchai, has been competing for more than 35 years and has amassed an incredible 327 career wins. During the course of his three-and-a-half-decade run, Saenchai has claimed titles under the WPMF, WBC, WMC, and PABA banners. He is also a six-time Lumpinee Stadium champion.
BKFC Thailand 5 will air live from the Pattaya Exhibition and Convention Hall on Saturday, November 4 at 9:00 a.m. ET, 6 a.m. PT via the BKFC app.