It's been a long time since we've seen either BJ Penn or Georges St-Pierre actively fighting. For 'Rush' it was the tail end of a six-year win streak that sent him to retirement in 2013, having won 12 straight fights since 2007, but squeaking past Johny Hendricks at UFC 167. Citing personal issues and the somewhat loose drug testing regime in mixed martial arts at the time, the former promotional poster boy relinquished his undisputed title, much to the dismay of his fans and UFC president Dana White.
'Th Prodigy' left the sport on a very different kind of streak, having been 5-1-1 in his last five years of competition, only competing three times between October 2011 and July 2014, and losing all those fights in rather ugly fashion. Fighting Nick Diaz and Rory MacDonald at welterweight was brave, albeit somewhat ill fated, and taking on Frankie Edgar at featherweight in his last fight was not a great decision.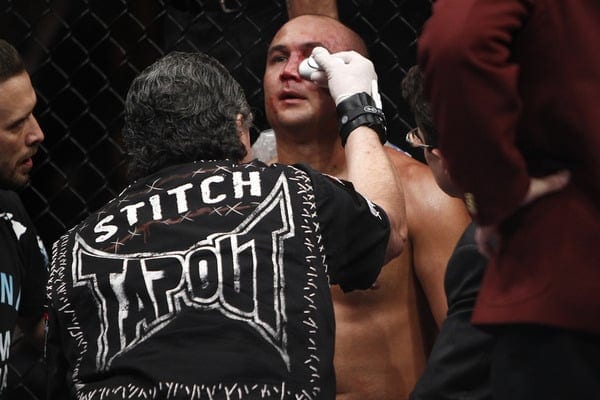 That was 2014, and Penn lost by harrowing TKO in the trilogy match with Edgar, sending him out of the sport with a rather unsatisfactory summary to such a storied fighting career. Criminal accusations and a failed USADA (United States Anti Doping Agency) test for IV use have hindered returns at UFC 197 and 199 for the former welterweight and lightweight champ, but now he's aiming for a November return against an old foe in Georges St-Pierre:
Hey @GeorgesStPierre if you can make 155 easily, I'm free in November and would love the opportunity to fight you at 155 pounds in New York.

— BJ Penn (@bjpenndotcom) June 27, 2016
This was in response to 'GSP' recently telling The MMA Hour that he could 'easily' make lightweight if required.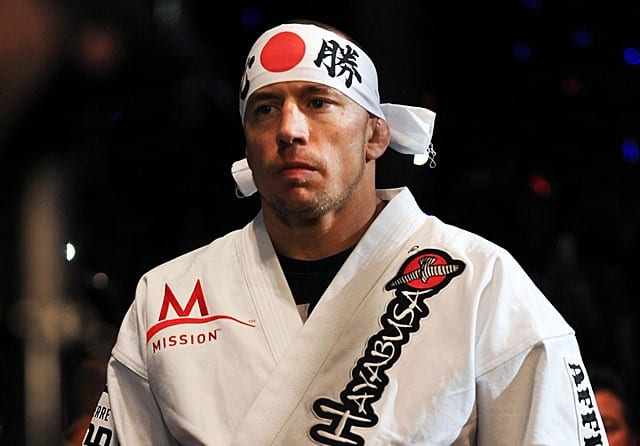 During his best years Penn lost to 'Rush' by both decision at UFC 58 and TKO at UFC 94. The former welterweight champion and consensus greatest 170-pounder of all time 'GSP' has already been linked to a middleweight return against Michael Bisping, so is 'The Prodigy' asking for a lightweight battle a little too far down the weight categories?
Penn, in terms of fighters going down as their age goes up, is quite a rare sight. Most prefer to go up as their physique naturally swells over time, and what are the chances that St-Pierre will actually fancy the trip down below his formerly owned weight class? That said, UFC 205 will be the first event held in New York, and at the Madison Square Gardens no less. For obvious reasons this will be a historic night, potentially filled with red panties should the stars align in the correct manner.
Would this be a fight worth watching? Possibly, but I get the feeling that regardless of weight, St-Pierre would continue Penn's run of bad luck.