Anthony Smith sees Alex Pereira struggling at 205: 'He's not the large scary monster he was at middleweight'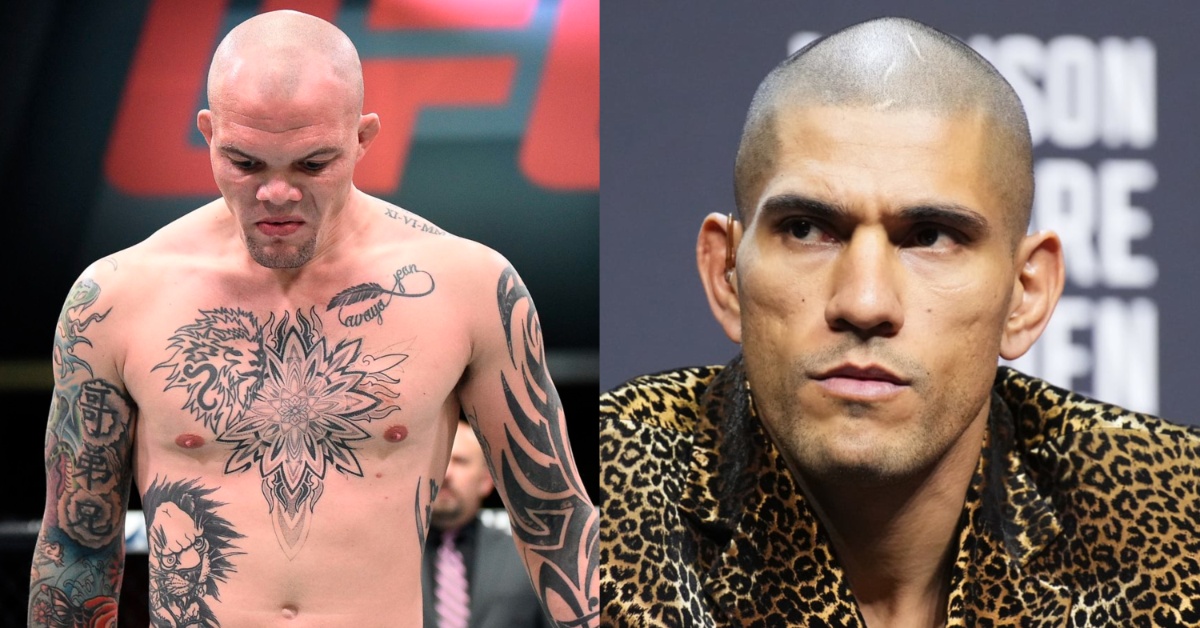 Anthony Smith doesn't see Alex Pereira posing as much of a threat in the light heavyweight division as he did at 185.
'Lionheart' will look to snap a two-fight losing skid this Saturday as the promotion heads to Singapore for a stacked event headlined by the return of fan-favorite Chan Sung Jung, aka The Korean Zombie. In the co-main event, Anthony Smith will run back his September 2021 scrap with Ryan Spann. On that night, Smith scored a first-round rear-naked choke submission. He'll look to repeat that result in Lion City this weekend.
Ahead of his return to the Octagon, Anthony Smith sat down with members of the media to discuss his upcoming contest and the state of the light heavyweight division.
Of course, you can't talk about the 205-pound weight class without addressing the division debut of former middleweight world champion Alex Pereira. Poatan' scored a closely-contested split decision over Jan Blachowicz at UFC 291 to secure himself an opportunity at light heavyweight gold.
"I like what Alex has brought to the division. I've got a lot of respect for him and his game and I just think it would be a really fun fight," Smith said during his appearance at the UFC Singapore press event. "I think it would bring a little bit of intrigue to the fight just because of Glover and I's history. Anything I can do to get a win over Glover, I will absolutely do."
Anthony Smith and Glover Teixeira are far from strangers. The pair squared off inside the Octagon in 2020 with Teixeira coming out on top via a fifth-round TKO. In June, the pair competed against one another in a submission grappling match at UFC Fight Pass Invitational 4. Teixeira once again saw his hand raised, this time via decision.
"As much as I like that guy and after the grappling thing, him and I, and his wife and mine sat and had some beers and talked about potential matchups with me and Alex and you know, it is what it is," Pereira continued. "It's all business. We're all martial artists and competitors. It's nothing personal."
Anthony Smith Sees Alex Pereira Struggling in the Light Heavyweight Division
Speaking about Alex Pereira's somewhat controversial win over Jan Blachowicz, Anthony Smith suggested that it was an eye-opening experience for the former GLORY Kickboxing world champion.
"It was a really close fight. I think probably 50% of the people had Alex and I think the other half had Jan," Smith said. "I thought Alex looked pretty good. To be fair, I thought Jan looked pretty good as well. He was able to do a lot of things that Jan Blachowicz typically does to be successful. I think that Alex had a little bit of an eye-opening moment at 205. He's not the large scary monster that he was at middleweight. He's a fairly normal dude.
"Now because he's so technical and has such an incredible striking game, he's always going to be special, but in terms of just his size and power, he doesn't stand out amongst all of the 205ers and I don't think that Alex Pereira is more powerful than Aleksandar Rakic. He's not going to be stronger than a guy like [Magomed] Ankalaev. These dudes are big, powerful, hard-hitting dudes, every single one of them.
"Because he's such a good striker, he's still going to be special, but it's not going to just be his power and his strength that's going to push him over the top anymore."