Report – Ex-Kickboxing champion Andrew Tate, brother officially charged following investigation in Romania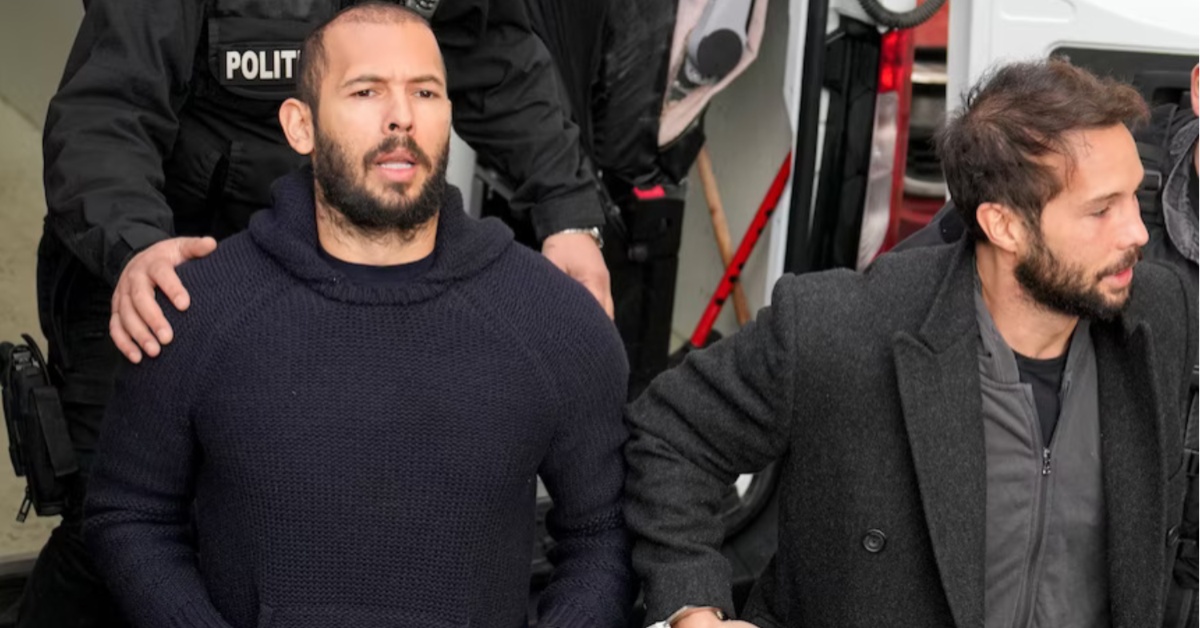 Andrew Tate, and his brother, Tristan Tate, have been officially charged with human trafficking, r*pe, and the forming of a criminal gang and group to attempt to exploit woman in a sexual nature, with the two now expected to go on trial to face the aforenoted charges. 
Tate, and his elder brother, along with two other unspecified Romanian females are currently being held under house arrest, as a criminal investigation against the subjects is currently underway.
Denying allegations against them since they surfaced, Tate and his brother, who were held in police custody from the end of December until the end of March this year, was then placed under house arrest by a court in Bucharest.
Details how charges against the two have also been revealed, with Andrew Tate now charged with r*ping one of the alleged victims, with his elder brother, Tristan Tate now officially charged with instigating others to commit violent acts, according to a report from BBC.
With the trial yet to officially begin following the official filing of charges, Andrew Tate and Tristan Tate, according to prosecutors, are alleged to have recruited their victims by seduction and falsing coercing them into believing they wanted a relationship before an eventual marriage proposal.
A hugely controversial public figure, Tate, who has attempted to host podcasts since his release from police custody in March, has claimed that a force as well an unspecified "matrix", have attempting to silence him, before eventually killing him. 
Andrew Tate has been pictured alongside numerous fighters under the UFC banner
A former professional kickboxer, polarizing social influencer and commenter, Tate, has been linked with multiple returns to combat sports competition alongside other influencers, however, plans for a potential fight with Jake Paul were scuppered in the wake of his December arrest in Romania where he resides.