VIDEO | Anderson Silva's Son, Gabriel Silva Suffers Brutal KO Defeat In Kickboxing Match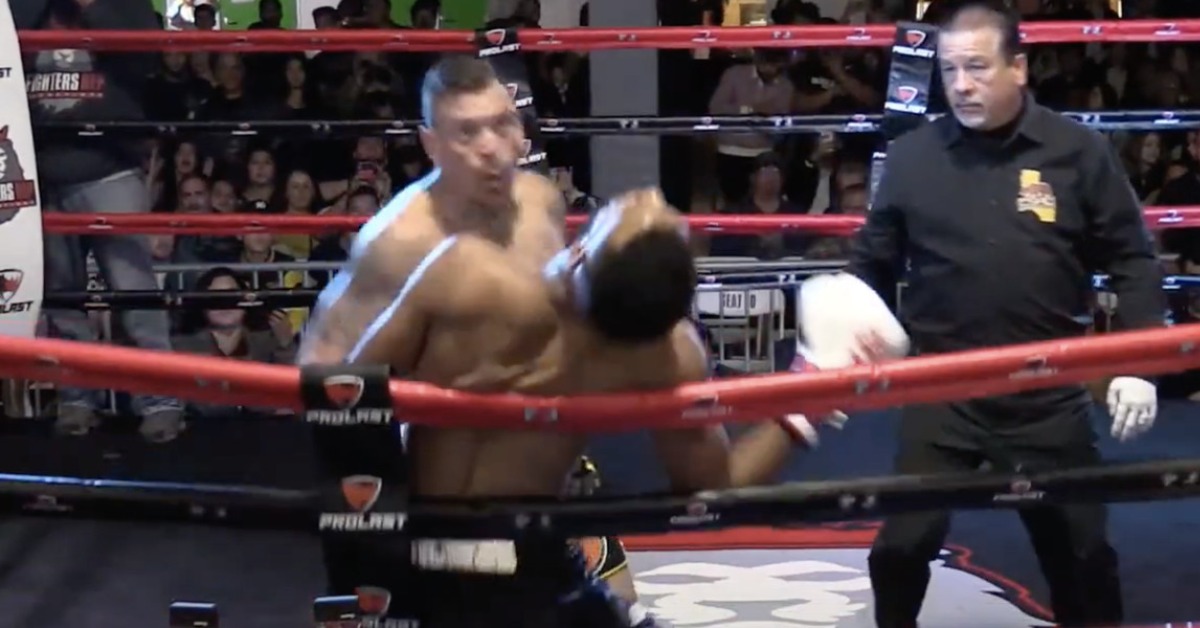 Gabriel Silva, the son of former UFC middleweight kingpin, Anderson Silva competed alongside his brother, Kalyl Silva at an amateur kickboxing event over the last weekend — however, the former was unable to follow in the footsteps of his sibling, as he suffered a first round knockout defeat.

Featuring at a FightersRep billed FightersRep 11 event in Los Angeles, California on November 5. — Kalyl Silva, who recently scored a viral knockout in his amateur kickboxing debut, managed to take home a unanimous decision victory over Melo Pamuk, competing for the first time since the staggering 8-second knockout stoppage. 

However, Kalyl's brother, Gabriel Silva would compete just moments after his sibling's unanimous judging success — suffering a massive opening round knockout loss to Vincent Familari in an IKF light middleweight championship.
Gabriel Silva suffers brutal first round knockout loss in amateur kickboxing clash

In the finishing sequence of the bout posted on social media, Familari begins swinging wildly with a series of winging hooks as Silva remains on the ring ropes, before clipping the latter with a right hook — snapping his head back and instantly sending him to the canvas for the first round knockout victory in the amateur kickboxing bout with just 18-seconds remaining in the first frame.
"I knew that I had to stay on him, I couldn't let him recover," Vincent Familari said of opponent, Gabriel Silva post-fight. "I mean, the guy's [Gabriel Silva] good. He could easily beat me, but God was with us on this victory. He blessed us. Much respect to my opponent, his camp, and everybody else, but we did it. We pulled through." (Transcribed by MMA Fighting)
The victory for Familari improved his amateur record to 10-1 — while Silva suffered his first amateur loss as his record slipped to 5-1 from six outings.

As for Kalyl and Gabriel Silva's father, former UFC middleweight destroyer, Anderson Silva, the Brazilian icon made a successful return to the professional boxing ring this year following his departure from the UFC last year — taking home a June split decision victory over former boxing world champion, Julio Cesar Chavez Jr.

Fighting as part of a Triller Fight Club promoted event in September, Silva stopped former UFC light heavyweight champion, Tito Ortiz with a one-sided first round knockout in an originally slated professional boxing match which was then subsequently altered to an exhibition matchup. Silva has since been linked with a professional boxing match against YouTube content creator, Logan Paul — which has yet to materialize at the time of publication.