Returning at UFC 208 this weekend, former middleweight champion Anderson Silva faces Derek Brunson. Although he did take the judges nod against Nick Diaz at UFC 183, the result was overturned, meaning Silva hasn't tasted victory since 2012. Before his recent drought 'The Spider' went six years undefeated in the UFC, widely regarded as the 'greatest of all-time.' Winning the 185-pound title in 2006, Silva compiled a 16-fight win streak including 10 consecutive title defenses. Both records still stand to this date, but where is the Brazilian's career headed next?
Obviously a victory against Brunson is essential, and at 41 years of age surely retirement is on the horizon? According to Silva himself, he has plenty more miles left on the clock. Having recently called out UFC lightweight champion Conor McGregor, 'The Spider' revealed he still wants to test himself against the 'best strikers.' During his recent interview with FOX Sports, the ex-champion also mentioned another familiar name.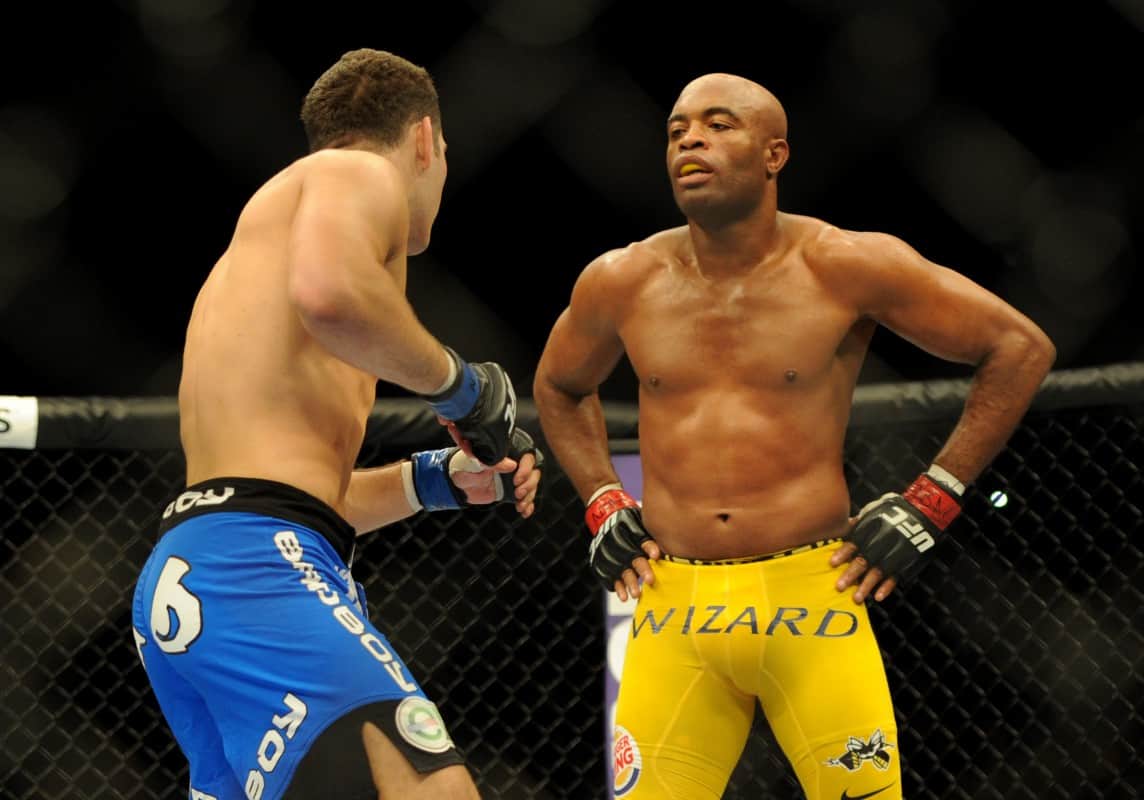 "Super Fight"
Discussing his timeline for retirement, Silva drops Conor McGregor and Georges St-Pierre in the mix.
"Of course, I think super fight with Georges is great. It's a big step for this sport because I think superfight with me and Georges St-Pierre or Conor McGregor is good for this sport and for the fans. I think (it would be) the best show for this sport."

"I think (I'll be around) five more years. Maybe. My wife and kids would kill me but maybe three or four more years."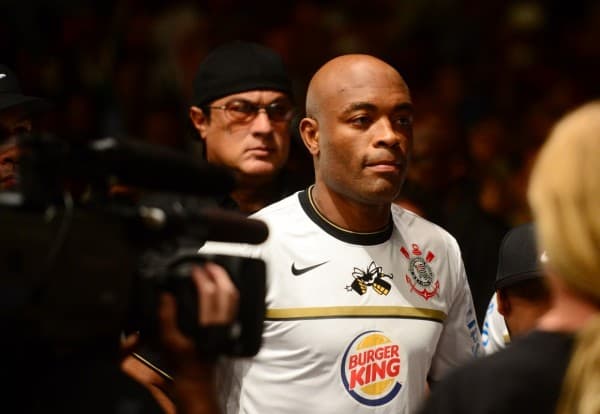 Recent Run
Looking back at Silva's last two fights, its hard to decipher exactly where his form is. Stepping in on three days notice to fight Daniel Cormier at UFC 200, Silva still managed to get off some good shots. Although he lost that decision, he also had some seriously dominant moments against current champ Michael Bisping. Some fans still feel he should've won the fight against 'The Count' when he dropped the Brit at the end of round three.
Putting McGregor and the retired St-Pierre aside, Silva also recently said he wants a title rematch with Bisping should he beat Brunson. With Yoel Romero primed for a title fight, that seems unlikely, even if the Brazilian legend wins at UFC 208. "The Spider' seems content to continue fighting, happy in his recent media interactions, but will he display his killer instinct inside the octagon?
Stay tuned.