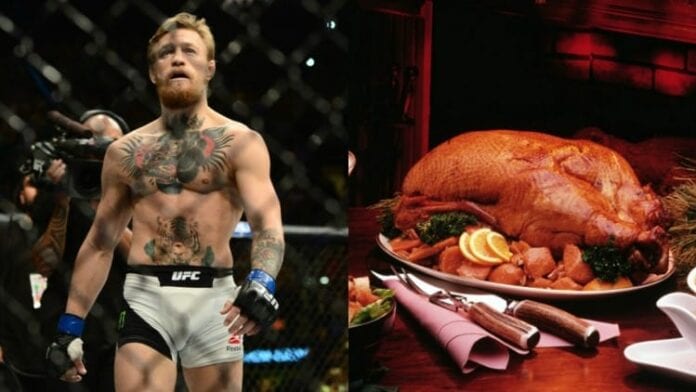 The mixed martial arts season (read: every single weekend) continues to roll along. With four major events this past weekend and another coming up this Saturday, finding time to think about the sport can be difficult. There is always a new blockbuster fight or card right around the corner that demands fight fans' attention.
Fortunately, Americans have a day built into the calendar to reflect on all the good things in their lives, a practice that can fall by the wayside far too easily. With all the traveling, cooking, eating, cleaning, and comatose football-watching, it is easy to lose sight of what Thanksgiving is all about.
As with the rest of the world, there are many frustrating and appalling conditions in the sport that we love, but many exciting and positive ones too. With that in mind, the following list touches on many of the things MMA fans can be thankful for in 2016 and beyond.

1. UFC Fight Pass
The number one thing I am thankful for this year is UFC Fight Pass. I received a year-long subscription as a birthday present around this time last year, and let me tell you, I have gotten some serious mileage out of it. This is an absolute treasure and an indispensable resource for the hardcore fight fan. If you like watching punch-face, there is something (or many somethings) here for you.
Even if you're not some kind of weirdo who wants to watch a ton of tape of past fights to make predictions of every upcoming bout, there is a reason for you to cough up ten bucks a month. Have a favorite fighter? Watch all of their UFC fights in a row, and maybe some of their scraps on the regional circuit too. Did you go to a UFC (or WEC or Strikeforce) event five years ago, feel nostalgic, and want to rewatch it in its entirety. That's a thing you can do.
Did you go to a UFC (or WEC or Strikeforce) event five years ago, feel nostalgic, and want to rewatch it in its entirety. That's a thing you can do.
Want to go back in time and see what the UFC was like before The Ultimate Fighter boom, or watch old Pride fights? Watch them all.
Then there are also live fights every week from regional promotions from all over the world, Invicta Fighting Championships, Glory kickboxing, and submission grappling from the Eddie Bravo Invitational.
The truth is if I wasn't spending my time watching Jake Ellenberger fight Kelvin Gastelum and Jorge Masvidal scrap with Al Iaquinta to figure out how 'The Juggernaut' and 'Gamebred' will fare against one another next Saturday, I'd still have more hours of intriguing content than I'd know what to do with.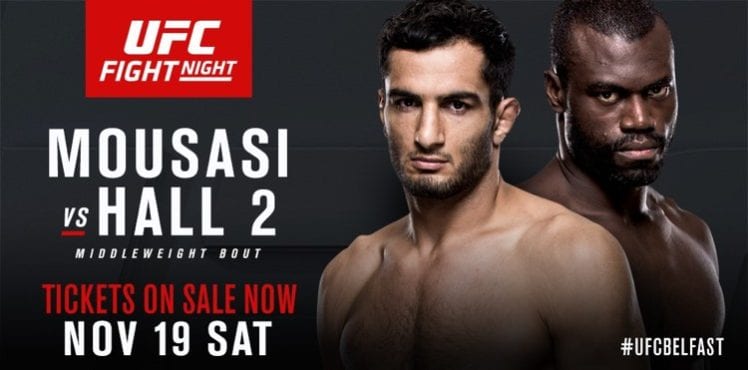 2. UFC Fight Pass Exclusive Cards
Watching an entire UFC card on cable television is just about the worst experience ever. This link is to the 2016 MMA Tournament of Bad, in which fans vote on all the embarrassing, awful, and cringe-worthy stuff going on in the world of mixed martial arts. And the reigning champion is Fox Sports 1 Pacing.
I cannot argue with that at all. Sitting through 20 minutes of commercials between fights, and having to do so for six straight hours, strains the bounds of patience and sanity. When a fight ends in the first round and viewers are subjected to an extra 15 minutes of Burger King, Nos, Harley, Reebok, and MetroPCS ads, I call that cruel and unusual.
Fortunately, Fight Pass occasionally saves the day (again). When we get an event like this past weekend's UFC Belfast card that is Fight Pass exclusive, fans are treated to a much quicker pace. As is typical of the UFC, we still get the mind-boggling practice of putting ads for a streaming service in a streaming service exclusive event. But for the most part, these shows are much more enjoyable to watch.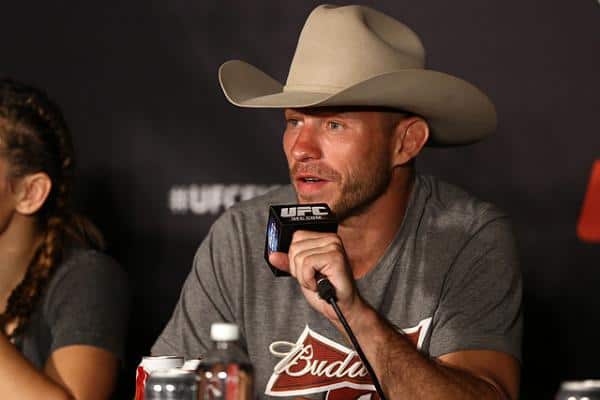 3. Increased Talk of Fighters' Union
Obviously, the UFC – and this is especially true of the new owners who just paid $4.2 billion to acquire the company – is in no hurry to part with a higher percentage of its earnings. It is a profit-driven – not an altruistic – entity. Are "locker room" and Fight of the Night bonuses handed out when, strictly speaking, they don't have to be? Yes. But does that mean fighters are on the same level as other major sports when it comes to revenue distribution? Hardly.
So I am thankful that the importance of a collective bargaining agency among fighters is finally starting to pick up. Every time the UFC flexes its promotional muscle to keep fighters in line, the media expounds on the importance of a union. But individual fighters, for whatever reason, have been hesitant or noncommittal when it came to actually starting one. With big names like Mark Hunt and Donald Cerrone throwing their hats in the proverbial ring, a union – and thus, better conditions and pay for fighters – seems more within reach than ever.

4. Bellator Providing Real Alternative for Fighters
In the new post-sale climate in which UFC fighters find themselves, having a genuine alternative to the leading MMA promotion is more important than ever.
Enter Bellator MMA.
America's second biggest MMA promotion is helping to provide high-level fighters with some actual leverage and bargaining power when it comes to negotiating a contract with the UFC. Dealing with invasive drug testing policies and a lack of sponsorship opportunities, the individuals we tune in to watch can now find greener pastures elsewhere.
Such skilled and well-known fighters as Matt Mitrione, Josh Thomson, Benson Henderson, Phil Davis, and Rory MacDonald have all jumped ship to the Viacom-owned company. They all cited greater financial opportunities as their main reason for walking away from the UFC.
The new owners from WME-IMG can no longer offer "take it or leave it" deals to fighters. The "independent contractors" can legitimately threaten to walk, and thus water down the UFC's product and bolster its main competitor, if they are not at least met at the bargaining table. I am thankful they have that ability, and anyone who like prize-fighting should be too.

5. Active Champions
A big problem for the UFC in the recent past has been inactive champions. Either the champ gets hurt (Cain Velasquez, Jose Aldo, and Dominick Cruz were frequent offenders) or the challenger does, and the belt might only get defended once a year, if that.
But 2016 has been a good year for keeping champions active. Part of that has been because titles have changed hands quite a bit this year. The only current titlists who wore the crown at this time last year as well are Joanna Jedrzejczyk, Demetrious Johnson, and Daniel Cormier.
The only titles that have been fought for less than three times are Johnson's (an injury scrapped his fight with Wilson Reis, and he has since been waiting for this season of TUF to sort itself out), Cruz's (he came back from another serious injury and is going to fight for a third time in 2016 at UFC 207), and the heavyweight title.
Big fights usually come in the form of title bouts, so I am thankful we have gotten so many of those in 2016. Conor McGregor's high level of activity (two title fights, two huge fights with Diaz) has helped as well.

6. Prospect of Fewer Fight Cards
The new UFC owners at WME-IMG are looking to maximize profits after spending north of $4 billion dollars, and part of that means ending the company's emphasis on global expansion. It is sad to see that many employees, particularly in foreign offices, have lost their jobs, but there are positives as well.
Going forward, the UFC will drastically scale back its various 'The Ultimate Fighter' series and decrease the number of fighters on its ledger. Again, this means that many fighters will soon be looking elsewhere for work, but the roster has been bloated to included many fighters who are not at the UFC level. In addition to fans getting a higher-level product, a reduced roster will also mean fewer events.
I have mixed feelings about this. On the one hand, I have liked that there are important (to varying degrees) tussles going on just about every week. On the other hand, the insane schedule has made it just about impossible to adequately look forward to or reflect on any of these scraps.
There will be some weeks I miss having the UFC to watch, but I will enjoy having more time to prepare for each card. And my wife will probably appreciate not having to watch people beat each other up every single Saturday night.
But if I miss it too much, I always have Fight Pass to go back to!

7. New-Look Middleweight Division
The 185-pound weight class was moribund for years, but those days are firmly in the past. While it could boast perhaps the greatest fighter ever in Anderson Silva for many years, most of the contenders he faced during his run left much to be desired.
It looked at first like Chris Weidman was set to replace him as a dominant champion who would rule with an iron fist for many years, but after three title defenses, he was unseated harshly by Luke Rockhold in December. Rockhold, in turn, relinquished the belt to Michael Bisping, of all people. And Bisping has defended the title once already. Who would have thought it?
It now looks like one man standing head and shoulders above the rest in the middleweight division is something fans will not see for some time. Talented and dynamic fighters like Weidman, Rockhold, 'Jacare' Souza, Yoel Romero, and Gegard Mousasi look like they could each beat each other on any given night.
While the absence of a dominant champion makes building a star in the division more of a challenge, real competition at the top makes the viewing experience much more intriguing. When the outcome is already pre-ordained, tuning in is much less compelling.
Thank you, middleweight division, for getting so much better.

8. Invicta Giving Women Opportunity and Path to UFC
Finally, I am thankful for Invicta Fighting Championships.
With far fewer talented females in the sport than males, having a high concentration of them under one roof is very important. High-level female mixed martial artists now have a place where they can take on consistent challenges and prospects have a way to stay active and tangibly move up the ranks.
That upward mobility even extends beyond Invicta itself. The company's deal with the UFC provides more mainstream exposure with UFC Fight Pass, and fighters have the opportunity to make the jump to the world's largest promotion with success in Invicta.
Fighters hitting a skid in the UFC also benefit. They can stay under contract with the UFC but "go down" and fight in Invicta with the chance of making their way back.
And Invicta isn't just a minor league pipeline to the UFC. They legitimately claim to house the best 105 and 125 fighters in the world, giving their fighters a level of prestige they wouldn't find in other regional promotions.
What are you thankful for this Thanksgiving season?