Still fresh in the memory of everyone involved, UFC 205 was a thoroughly entertaining evening. New York City was treated to a blockbuster card, stacked with the biggest available star, and it delivered on all fronts. Featuring the lightweight title fight between Eddie Alvarez and Conor McGregor, UFC 205 made history twice in one night. Winning the second belt in his current collection, McGregor took charge of two divisions by finishing Alvarez in two.
Since that November 12 night, comparisons between McGregor and all-time greats have poured in. Even Alvarez's striking coach Mark Henry was highly complimentary of the new lightweight champion. Henry, an esteemed striking coach to many top fighters in MMA, also stated he thought 'The Notorious' would KO Floyd Mayweather.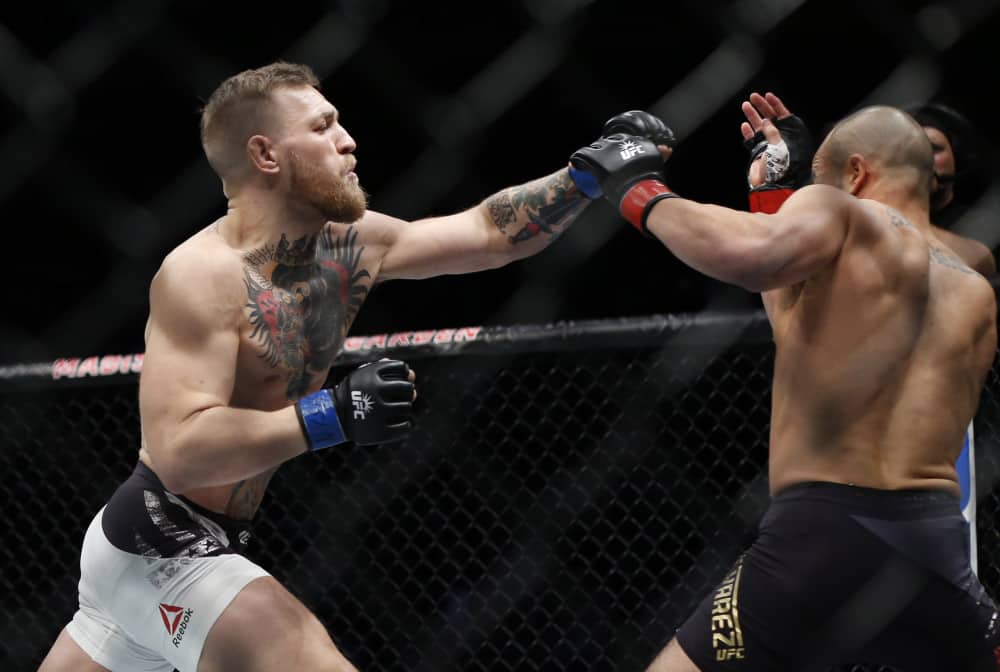 Hard To Hear
In response to some media outlets claiming Alvarez's team was panicking, Mark Henry says that's simply not true. Speaking with the Heavy Hands Podcast, Henry says the corner was screaming due to the noise levels at the MSG:
"It was really hard to hear in there, it wasn't panic, we just had to shout so Eddie could hear us. Eddie was rocked. The worst thing to do with anybody, not just Conor, is just stand in front of somebody and be predictable. He was rocked early. So many people can say things, but unless you've fought before, never been rocked before, maybe people should shut their damn mouths."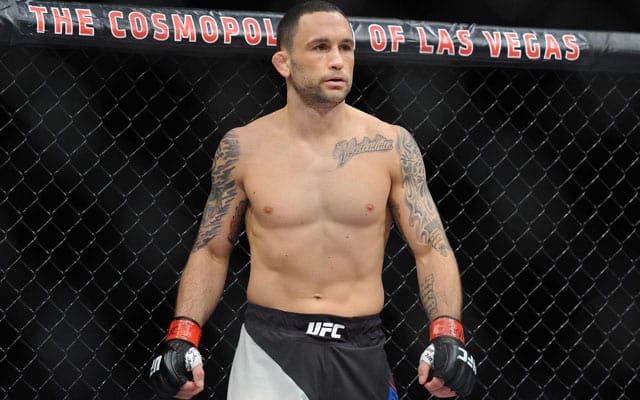 How To Beat Conor McGregor
Moving on to another protegé, Mark Henry says his student Frankie Edgar is the perfect man to beat McGregor:
"I'd 100 percent do a Frankie Edgar. You can't say because Aldo beat Frankie then Conor would. That's like saying everybody who beat Nate would beat Conor. That's just ridiculous. People who say that haven't been watching MMA for long. I think Frankie is the perfect guy, he's got great footwork, he's never been stopped, his wrestling is unbelievable. Look at Conor, he fought a bigger guy in Nate and got stopped. They weighed (Edgar and Stephens) right before the fight, and he was like 15 pounds bigger than Frankie. You see what happens when Frankie fights someone bigger than him, and you see what happens when Conor does."
"He got stopped and barely won the second fight. My perfect guy to beat Conor would be a Frankie Edgar, or a Khabib. As much of another level as Conor is in his striking, Khabib is just a whole other level of wrestling. Or then there's the Edson Barboza, he's never really fought a Muay Thai guy with that speed and range."

If you enjoyed this story, please share it on social media!