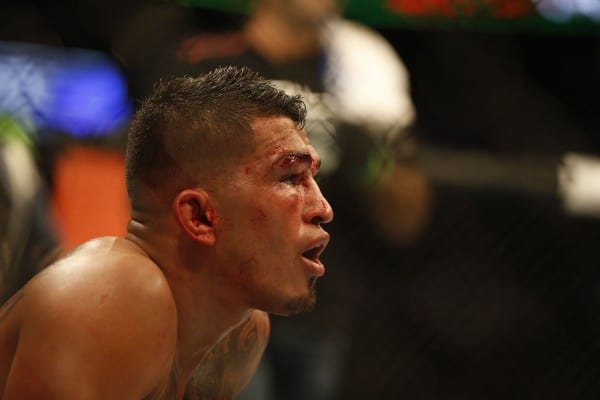 When former UFC lightweight champion Anthony Pettis was systematically destroyed by Rafael dos Anjos over five rounds in the main event of last night's (Sat., March 14, 2015) UFC 185, a lot more than "Showtime's" title reign went by the wayside.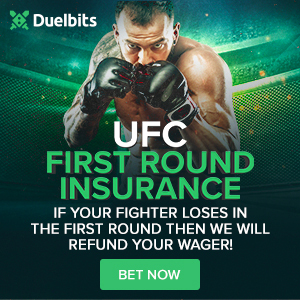 The hype that had Pettis ranked as one of the world's top pound-for-pound fighters, the endorsement deals with Reebok and Wheaties, and ultimately Pettis' overall legacy all took a massive hit when he got exposed by "RDA's" grinding pressure and top control. The biggest thing that may have been lost last night, however, was Pettis' real chances to be one of the best of all-time.
He spent much of the week leading up to his first true pay-per-view (PPV) headliner as champion at the pressure-filled UFC 185 spouting off about how he wanted to knock out dos Anjos in the first round, become one of the best ever, and defend his belt four times in 2015.
Perhaps he was a victim of his own hype, and perhaps he didn't focus enough on what dos Anjos did well (or how dangerous he truly was).
Whatever the reason, we've unfortunately seen this before, and ironically enough, it was from the man whom Pettis won the lightweight strap from; former 155-pound champion Benson Henderson. "Smooth" famously said that he wanted to follow in Anderson Silva's footsteps after his highly controversial split decision win over Frankie Edgar at 2012's UFC 150, but we know in the end that Henderson never even came close to the level of "The Spider's" dominance.
He won a few close decisions and never finished a fight during his three-fight defense streak, not exactly the numbers necessary to be considered one of the best ever.
Pettis, on the other hand, has fought exactly twice in the roughly 19 months since he won his belt from Henderson at UFC 164. He finished Gilbert Melendez in the co-main event of last December's UFC 181 and got dominated by dos Anjos last night, hardly the resume of a legend.
So what does all of this add up to? Well, it amounts to today's lightweight fighters needing to focus on the up-and-coming challengers in the stacked division. Henderson underestimated both Pettis and dos Anjos, and Pettis did the same with "RDA," who was in turn outwrestled by returning No. 1 contender Khabib Nurmagomedov. "The Eagle" will face off with No. 3 Donald Cerrone at May's UFC 187 for the next perceived shot at the belt, and he may or may not be able to do the same thing to dos Anjos again depending on how he's recovered from the knee injury that has kept him out ever since their first fight.
Overall, the term "best of all-time" is becoming one that's thrown around all too loosely in today's MMA landscape, and the recent crop of lightweight champions could learn a valuable lesson by not spouting off at the mouth with self-praise, but focusing on the holes in their games.
It's easy to blast them after the fact knowing that they lost their belt, but there's just such a huge gap between simply holding onto the title for a few fights and becoming one of the best ever. That's a difference that Pettis and Henderson needed to learn, and they were both made to suffer the harsh reality of it after getting ahead of themselves.
Photo Credit: Tim Heitman-USA TODAY Sports