Alexander Volkanovski says Islam Makhachev is in for a surprise at UFC 284: "I'm a little brick f*ckin' wall."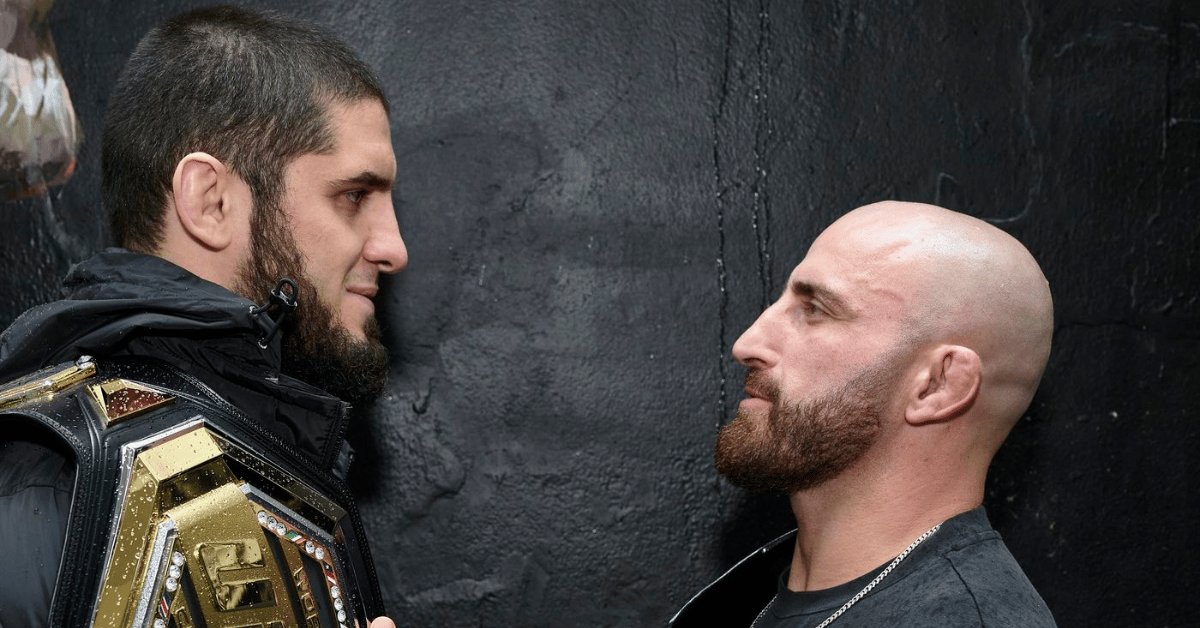 The all-champions showdown in the UFC 284 main event will see an extremely confident Alexander Volkanovski take on Islam Makhachev.
The featherweight champion Alexander 'The Great' Volkanovski will be going up in weight to battle the lightweight king Makhachev. Volkanovski is not at all bothered by the size disadvantage. The top-ranked pound-for-pound fighter recently discussed how much strength he is adding to his game.
Alexander Volkanovski confident despite the size difference
Islam Makhachev is a Dagestani-born fighter who earned his wrestling tutelage under Khabib and Abdulmanap Nurmagomedov. He earned the UFC lightweight throne at UFC 280 when he submitted Charles Oliveira.
Alexander Volkanovski earned the UFC featherweight world title in 2019 and in his career has defeated fighters such as Jose Aldo, Max Holloway, Chad Mendes, and Brian Ortega, among others.
In an interview on Israel Adesanya's YouTube, Australia's Volkanosvki said:
"The fact that I'm moving up, doing the bulking, telling myself we need to get stronger, we need to work on that takedown defense, all of a sudden I'm twice as strong as I was. My defense is just on point. I'm like an absolute brick wall when people are trying to run into me and they feel it, they instantly feel it as soon as they grab ahold of me or we grab each other. They can already significantly see the strength, so it just makes you think where I go from here."
He is well aware of the size difference but added that it won't matter. The featherweight world champion continued:
"I'm f****** tiny. I've always been short. That's just how it is. Even the featherweights are taller than me. But you can see in his face like, 'This guy ain't too big.' I've seen that on plenty of people's faces. I've seen that on my previous fights. My last four, five fights, but that face quickly changes when I'm in the octagon. Give me 10 seconds with him, that face changes real quick."
Alexander Volkanovski explained how much his speed will the difference, he added:
"All of a sudden that size doesn't matter, all of a sudden my footwork, 'Where's this guy at? I'm in a puzzle, he's already giving drama.' Then I put my hands on him, there's another problem. Then they try to grab ahold of me and I'm a little brick f****** wall, there's another problem. That's when you see them start to crumble and be like, 'F***, what have I got myself into?' That's exactly what's going to happen with Islam, especially the way he's looking. I can tell he really thinks he's going to be way too strong." [Transcript courtesy of MMA Fighting]
See the full interview with Alexander Volkanovski below: