Alex Pereira eyes May return to UFC, issues open challenge to Robert Whittaker next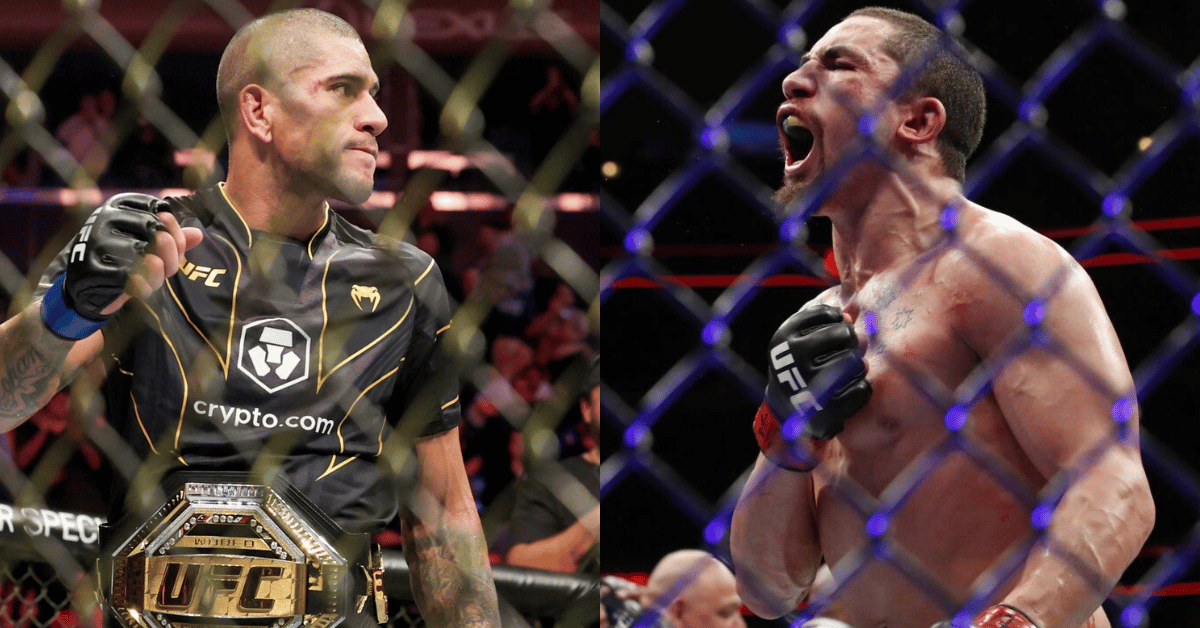 'Poatan' Alex Pereira is looking to get back in the octagon to defend his middleweight throne against 'The Reaper' Robert Whittaker. Whittaker is the former UFC middleweight champion and Brazil's Pereira wants a piece of him in May 2023.
Alex Pereira is a heavy-handed Brazilian striker. Most recently, he captured the UFC middleweight crown against Israel Adesanya via fifth-round knockout. Prior to that was a two-division GLORY Kickboxing world champion. In both kickboxing and MMA, 'Poatan' is famed for his knockout power.
Robert Whittaker is a former UFC champion who has one of the most impressive resumes at middleweight. The Australian fighter has impressive wins over 'Jacare' Ronaldo Souza, Yoel Romero, Jared Cannonier, Marvin Vettori, and Darren Till, among others.
Alex Pereira wants Robert Whittaker next
In an interview with MMA Fighting, the Brazilian middleweight world champion explained what he wants for his first title defense. He explained:
"I see these two guys [next]. Adesanya was a dominant champion so he has the preference to be competing for the belt again, but if he doesn't want that, it will be Whittaker. I don't think they'll put someone else in other than Whittaker. He already said his game doesn't match well with Adesanya but would be a good fight with me, so I'll be ready for both."
But if the former champion Adesanya wants another match, 'Poatan' is happy to meet him. Alex Pereira continued:
"I won't do anything to hurt Adesanya's plans and avoid this fight. If that's what he wants, we'll fight. If for some reason he doesn't want to fight me, that makes no difference to me, it'll be Whittaker instead. And if Whittaker doesn't want it, there are several others that do." [Transcript courtesy of MMA Fighting]