Earlier today (Wednesday November 9, 2016) UFC President Dana White announced that he stripped Jon Jones of the 205-pound interim championship he won back in April.
Jones won the interim strap when he defeated Ovince Saint Preux in the main event of UFC 197, taking home a lopsided unanimous decision win after returning to the Octagon he had been held out of for over a year due to legal troubles. "Bones' was scheduled to unify his title with division champ Daniel Cormier in the main event of UFC 200 in July, however, the United States Anti-Doping Agency (USADA) flagged Jones for a violation stemming from an out-of-competition drug test, pulling him off the card on two days notice.
Now Jones has been officially handed a one year suspension from the Nevada State Athletic Commission (NSAC) and won't be eligible to compete until Summer of 2017.
While Jones was dealing with the sting of losing a huge payday after being pulled from the main event of UFC 200, former longtime UFC middleweight champ Anderson 'The Spider' Silva would step in to face Cormier in a three round non-title bout two slots down from the card's main event, in which Silva would lose via unanimous decision.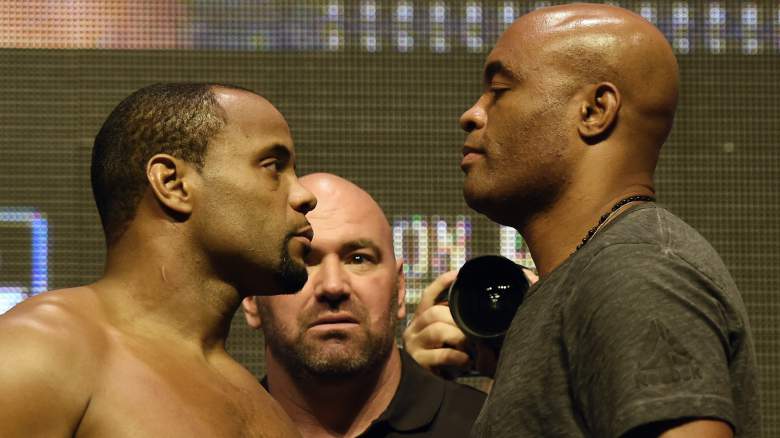 Earlier today on the Dan LeBatard show, courtesy of MMA Mania, White stated that it's hard not to consider Silva the greatest of all time (GOAT) after Jones' recent troubles that have held him out of the cage in the prime of his fighting career.
"Yeah, he's definitely one of the guy's who could have gone down as one of the greatest ever. If you look at all the time he's been out, he probably would have defended the title a few times. He might be fighting at heavyweight right now, who knows, but, hey man…when you do what this guy has done, you've got to pay the price. Who knows what fights we missed or what could have been because of all this madness. It's tough to not give that to Anderson Silva. Anderson Silva was doing things at the time that other people couldn't do. He was so dominant and made it look so easy. There was a point in time when he made that 185-pound division look weak."
While Jones will have to sit on the sidelines for the time being until he is able to compete again next year, Cormier will now defend the sole light heavyweight title in the division against feared knockout artist Anthony 'Rumble' Johnson in the main event of UFC 207 later this year.