UFC Fight Night 84 is just days away, as the event is slated for this Saturday (February 27, 2016) from the O2 Arena in London, England, presented live on UFC Fight Pass.
Headlining the card will be a highly anticipated middleweight showdown between returning former long-time champion Anderson "The Spider" Silva and veteran divisional mainstay Michael "The Count" Bisping.
The co-main event features yet another pivotal 185-pound battle, as former Strikeforce champion Gegard "The Dreamcatcher" Mousasi meets Brazilian slugger Thales Leites.
With a massive main event, and intriguing bouts surrounding it, fans should be in store for a great night of action.
Let's take a look at five key questions heading into UFC Fight Night 84: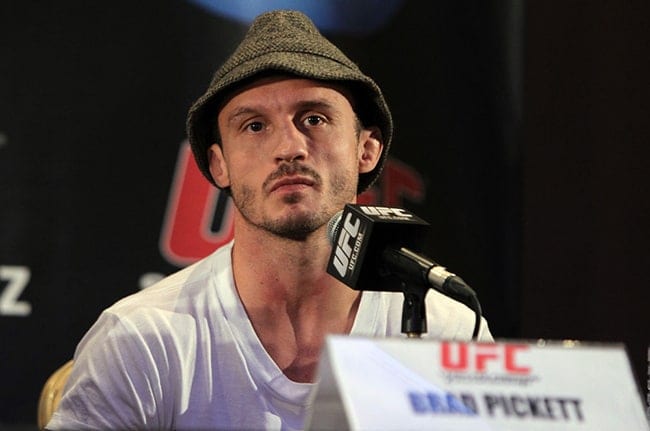 Which Bantamweight Slugger Will Get Back on Track?
Two of the 135-pound division's most powerful punchers will do battle on the main card in London, as No. 12-ranked Francisco Rivera clashes with veteran Brad "One Punch" Pickett.
As his name suggests, Pickett possesses brutal knockout power, but he's also hit some extremely rough times as of late.
After losing two-straight to Ian McCall, and Chico Camus in a run at flyweight, the English-Born Pickett jumped back up to bantamweight at last July's UFC 189.
Taking on rising prospect Thomas Almeida, "One Punch" saw success during the opening frame, but ultimately fell on the wrong side of a nasty flying knee in the second round.
Rivera, on the other hand, has lost three out of his last four, most recently being submitted by highly-touted challenger John Lineker.
With a combined 18 knockout victories between the two of them, both Pickett and Rivera have serious fight ending abilities, albeit not being able to show them off as of late.
Which man will bounce back this weekend?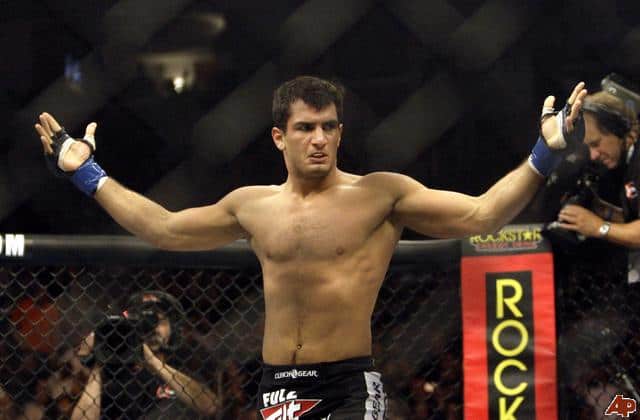 Can Gegard Mousasi Be A Legitimate Contender?
Dutch kickboxer Gegard Mousasi had a tremendous amount of hype surrounding him when he entered the UFC back in 2013.
A former DREAM light heavyweight and middleweight champion, as well as a former Strikeforce light heavyweight title holder, Mousasi was expected to make a splash in the world's largest MMA promotion.
However, in the time since, "The Dreamcatcher" has come up short against middleweight contenders Lyoto Machida and Ronaldo "Jacare" Souza, with his only notable victories coming over ageing veterans Mark Munoz and Dan Henderson.
Mousasi was also brutally upset by Uriah Hall last September, suffering a TKO loss by way of flying knee.
Facing off with the No. 9-ranked submission savvy, heavy handed Thales Leites, Mousasi has yet another tough test in front of him. While a win may not a boost him into the immediate title picture, a loss would most likely kill his contender status for the time being.
With that being said, we also have questions surrounding Leites…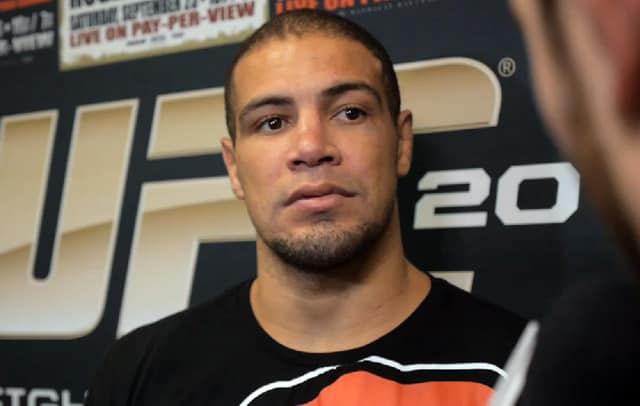 Where Does Thales Leites Sit In The Middleweight Division?
Thales Leites was riding an impressive five fight win streak going into his fight with Michael Bisping last July, but he ultimately ended up losing a decision to "The Count".
Despite still being ranked inside the top 10, it's tough to see where Leites stands in the division, especially given the crowded nature of the upper echelon of 185-pound title threats.
While we've already mentioned that Mousasi has struggled a bit as of late, I assume most would agree that "The Dreamcatcher" still ranks somewhere amongst the top middleweights in the world.
That being said, a win over Mousasi would loft Leites into a pivotal fight, while a loss would send him back to the drawing board scratching his head.
How do you see this one playing out?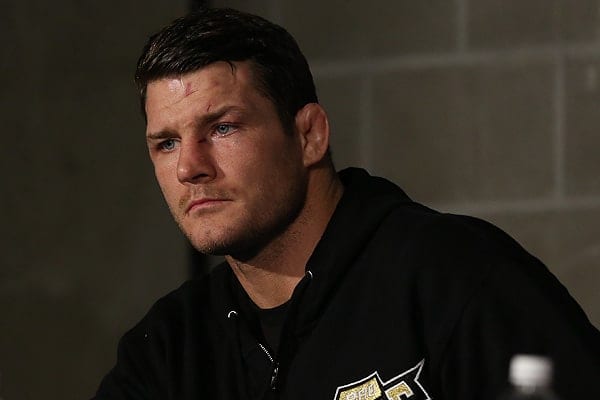 Can Michael Bisping Finally Get That 'Big' Win?
Brash and outspoken Brit Michael "The Count" Bisping may very well be the biggest UFC star to have never received a shot at gold.
While undoubtedly remaining relevant in the division for years, Bisping has always seemed to falter when faced with a big time fight or a title eliminator of sorts, specifically noting his losses to Chael Sonnen, Vitor Belfort, and Luke Rockhold.
Currently ranked No. 7, "The Count" has won two straight fights over CB Dolloway and Leites. At age 36, however, he may only have one more run left in him.
Once again, Bisping has been given a huge fight, possibly the biggest of his life, and this time it will take place in his homeland, a place he's never lost in while competing as a professional.
While some may argue that Anderson Silva isn't the same man who previously ruled the division from 2006-13, "The Spider" remains a massive name, and one of the best fighters of all-time.
Can Bisping finally get that win key victory he's always searched for?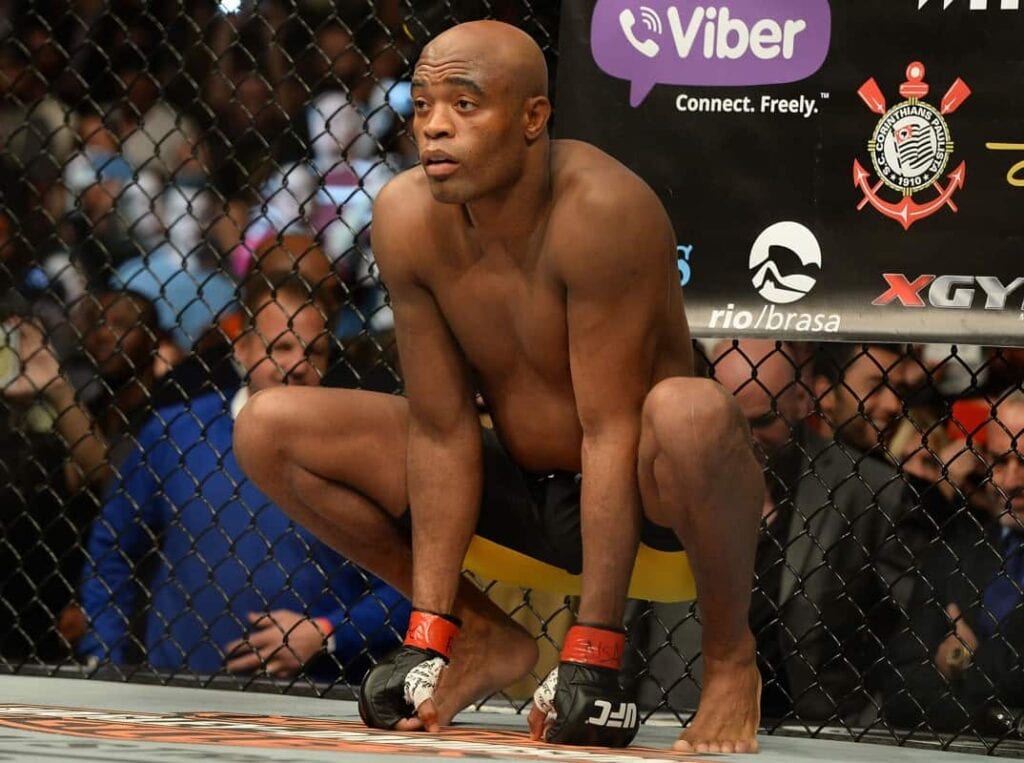 Does Anderson Silva Have Anything Left In The Tank?
Anderson Silva will always be considered to be one of the very best mixed martial artists of all-time.
His illustrious title reign will never be forgotten, and his historic records have continued to live on.
However, all greats must eventually fall, and Silva has fallen on some tough times since losing his title to Chris Weidman back at UFC 162 in 2013.
He would then go on to lose in the rematch at UFC 168, gruesomely breaking his leg in the process. After a year on the sidelines, "The Spider" met Nick Diaz in the main event of January 2015's UFC 183.
While he technically scored a decision victory over Diaz, the result was changed to a no-contest after Silva tested positive for anabolic steroids. Not only tainting his legacy, the positive drug test also made the Brazilian winless since 2012, and landed him a one year suspension.
At age 40, it's difficult to guage how much the legendary Silva has left in the tank, but we will get our answer this weekend when he meets Bisping, a credible challenge who has looked strong as of late.
What do you expect out of "The Spider" in London?