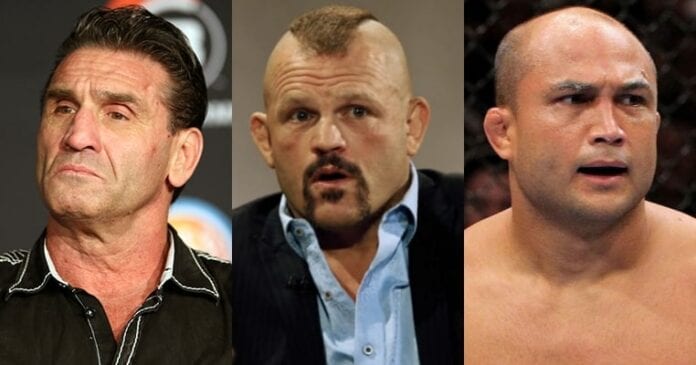 The MMA world is currently buzzing with the news that former welterweight champion Georges St-Pierre wants to make a comeback to the UFC after a three year break from fighting.
Given his past success, there's every chance that if and when he does return, GSP will be able to win back his title and reclaim his spot at the summit of the pound-for-pound rankings.
However, nothing is certain in this rapidly evolving sport, and as you'll see in this article, over the years there's been many occasions where stars have returned to the cage after a lengthy absence, only to have their dreams of recapturing past glories quickly turn into the stuff of nightmares.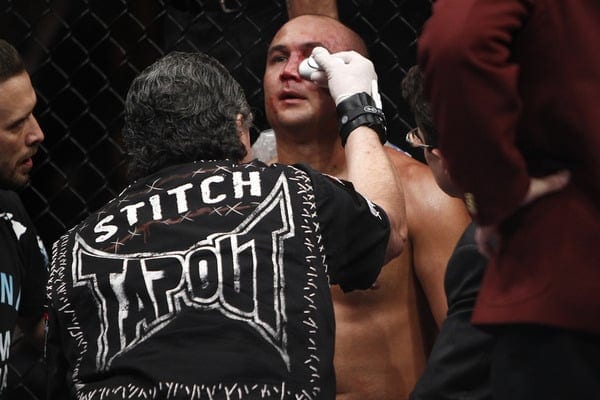 BJ Penn
UFC legend BJ Penn has flirted with retirement several times over the years, but while he has taken extended breaks from the sport, he always seems to be drawn back to the Octagon, like a moth to a flame.
That being said, after a particularly one-sided beating against Rory MacDonald in December of 2012, even the Hawaiian himself seemed to have come to the conclusion that he couldn't continue on like this and stepped away from the sport for an extended period.
However, Penn still felt like he had unfinished business, and with a fire burning in his belly to avenge two previous losses to Frankie Edgar he made a comeback in July of 2014 after coaching opposite his rival on The Ultimate Fighter Season 19.
During Their trilogy fight, Penn somewhat bizarrely adopted an uncharacteristically upright stance, standing up on his tippy toes and trotting after his opponent almost like a show pony.
Whatever the reason for this, it proved to be one of the most baffling gameplans ever witnessed in the Octagon and Edgar mercilessly punished him for it, picking the former two-division champion apart with strikes, leading to a third round TKO stoppage.
Even that humiliating loss hasn't quelled the hall-of-famer's competitive instincts though, as after another two years out, Penn is currently planning another comeback attempt later this year.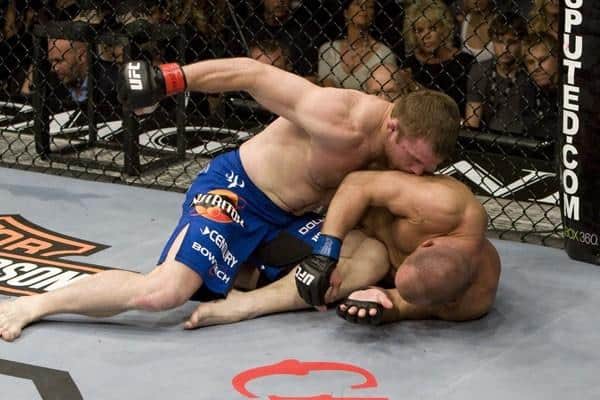 Royce Gracie
When Royce Gracie's UFC run came to an end after their fifth event back in 1995, he did so having never tasted defeat in 12 Octagon encounters.
Afterwards, Gracie went on to fight for PRIDE in Japan with mixed results. With that in mind, perhaps it was best that he resist the urge to return to the UFC and risk blemishing his legendary legacy there.
The temptation to return eventually proved too much for Gracie, who accepted a fight with the UFC welterweight champion at the time, Matt Hughes in 2006 at the age of 39, some 11 years after he had last set foot in the Octagon.
Hughes upped the ante by dismissing Gracie's chances in the fight, stating that this was a different era and that the Brazilian's old school approach to MMA was too limited to stand a chance against his well-rounded skill-set.
As it turned out, Hughes was absolutely right.
90 seconds into the fight, Hughes already had Gracie down, and would come close to submitting him with a kimura, before taking his back, flattening him out and hammering him with ground and pound until 'Big' John McCarthy stepped in to save the BJJ ace from further punishment.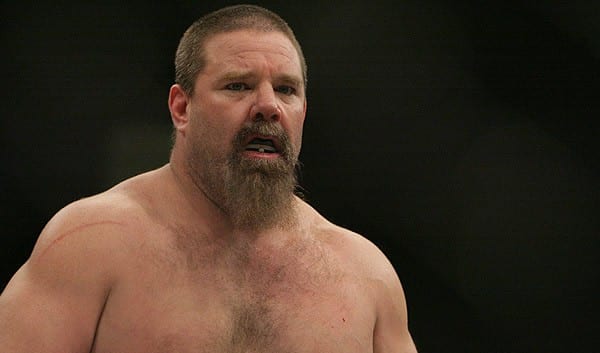 Tank Abbott
The UFC made a big fuss about the return of old school brawler Tank Abbott to the Octagon in 2003, five years after his last fight, even announcing his return by bringing him in for an in-cage interview with Joe Rogan during the UFC 40 PPV broadcast.
Abbott had been something of a cult figure in the promotion, but the reality was that he'd only produced an 8-7 record during his first run in the UFC, and the sport had moved on since his last appearance.
So, needless to say, his heavily promoted comeback didn't exactly set the world alight. In fact, despite his pre-fight bravado, Tano was submitted by Frank Mir with a toe hold just 46 seconds into their fight at UFC 41.
Next the UFC paired Abbott up with another returning fighter from yesteryear, Kimo Leopoldo, who also took less than two minutes to submit him, while Wesley 'Cabbage' Correira TKO'd him in 2.14mins, bringing an overdue end to his dismal second spell in the Octagon.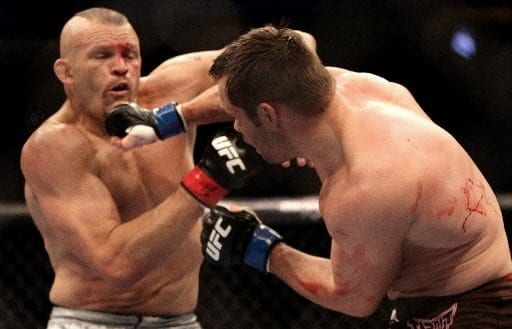 Chuck Liddell
After a legendary reign of terror for several years in the Octagon, Chuck Liddell's career suddenly took an alarming nose-dive, starting in 2007 with a first round TKO loss to Quinton 'Rampage' Jackson at UFC 71.
However, it was a devastating KO loss against Rashad Evans and subsequent TKO defeat at the hands of Mauricio 'Shogun' Rua that really hammered home the message that Liddell's chin had deserted him though.
That led to UFC president Dana White personally stepping in to save Liddell from himself, informing him that it was time to retire.
For a while it looked like Liddell might heed his advice, taking time out from the sport, but he was eventually able to convince White to give him one last chance to prove he could still compete.
Initially paired up with old rival Tito Ortiz, an injury led to 'The Iceman's' grand comeback coming against former middleweight champion Rich Franklin at UFC 115 in June of 2010.
Liddell had got himself in great shape for the fight and started brightly, but despite suffering a broken arm mid-way through the opening stanza, Franklin persevered and with just five seconds of the round remaining he found 'The Iceman's' chin with a right hook counter that knocked him out cold and sent him into retirement once and for all.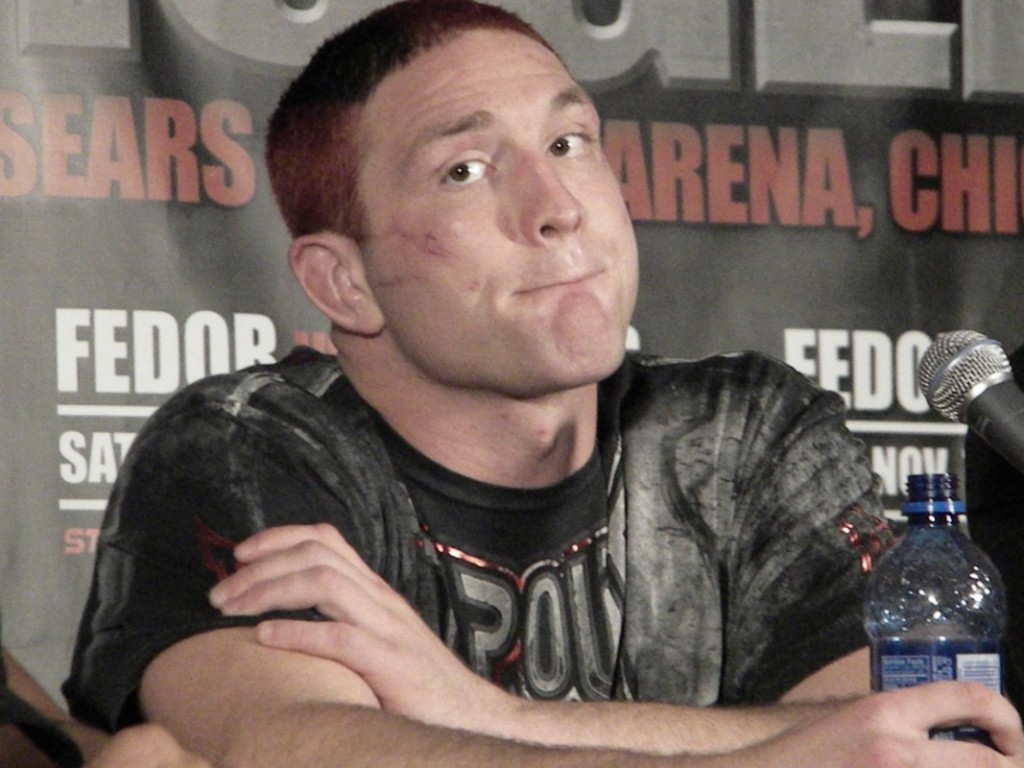 Jason Miller
In some respects it's understandable why Jason 'Mayhem' Miller decided to come out of retirement after a four year absence in 2016.
After all, his life after hanging up his gloves had rapidly turned into a train wreck of epic proportions as his behavior became increasingly erratic, resulting in numerous run-ins with the police.
Perhaps coming back to fight another former UFC fighter Luke Barnatt at the Venator FC 3 event in Italy was just what he needed to get his life back on track.
That was wishful thinking of course, and it quickly became clear that 'Mayhem' was still as out of control as ever when he tipped the scales a jaw-dropping 24lbs over the middleweight limit, leading to the bout being scrapped.
The promotion hastily arranged a 207lb catchweight fight with unheralded Italian fighter Mattia Schiavolin. It was a match-up that in his prime 'Mayhem' would have easily dealt with, but instead he was submitted for only the second time in his career.
Just a couple of months later Miller was back to his self-destructive ways outside the cage, getting arrested after allegedly assaulting a woman, a security guard and spitting at a police officer at a restaurant in Costa Mesa.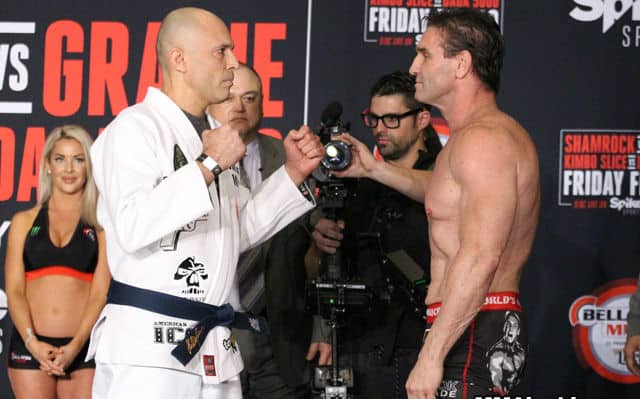 Ken Shamrock
While undoubtedly a true pioneer of the sport, UFC Hall of Famer Ken Shamrock is also known for having mastered the art of not knowing when to call it a day, leading to numerous failed comeback attempts over the years.
Most famously, Shamrock returned to the Octagon for the first time in 6 years at UFC 40 in November of 2002 for a blockbuster showdown with one of the sports biggest stars at the time, Tito Ortiz.
Despite infamously vowing to beat Ortiz, "into a living death," it was Shamrock who found himself being thrashed by the younger man, leaving his face in such a mess that his corner threw in the towel after the third round.
In total Shamrock would go 1-5 during his comeback stint in the UFC, including a further two beatings at the hands of Ortiz.
In 2010 it seemed that Shamrock had finally called it quits, but five years later at the age of 50, he was lured into yet another comeback, this time in the Bellator cage, where he'd go up against the late Kimbo Slice.
The resulting fight was every bit as bad as you'd imagine it would be, with sloppy ground work from Shamrock leading to Kimbo TKO'ing him midway through the opening round. To make matters, both fighters tested positive for steroids afterwards, with Shamrock also popping for methadone.
Remarkably, Shamrock was still not finished fighting, and went on to face Royce Gracie, a re-run of their UFC 1 fight, except they now had a combined age of 100 years old.
Another swift finish followed, with Shamrock being hurt by a knee to the midsection, and Gracie then taking him down and completing the first round TKO finish by ground and pound.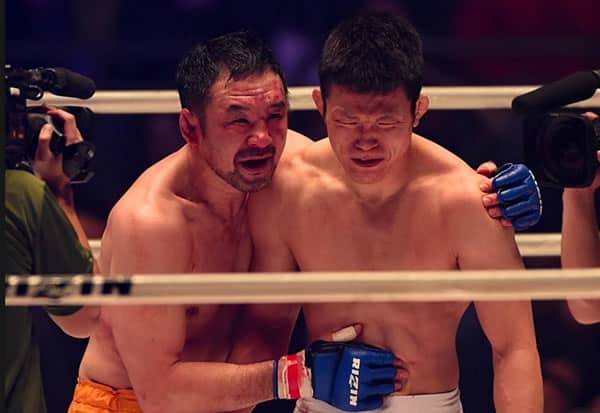 Kazushi Sakuraba
The MMA world breathed a collective sigh of relief when, in his early-40's, revered Japanese star Kazushi Sakuraba finally appeared to accept that he could no longer push his body far beyond it's breaking point and stopped competing in MMA.
For four years that remained the case, but when the new Japanese promotion Rizin FF was formed in late 2015, Sakuraba emerged as one of the first names on the line-up, making his comeback against Shinya Aoki, who was 14 years his junior.
Given the punishment that he'd received over the years it was something of a marvel that the 47 year-old Sakuraba, with his legs heavily bandaged, was even able to make it to the ring under his own steam, but everyone watching knew this wasn't going to end well.
10 seconds into the round Aoki had already taken Sakuraba down, and it would be one-way traffic from there on in, as 'The Gracie Killer' was beaten into a bloody pulp for over five minutes until the referee intervened for a long overdue TKO stoppage.
The atmosphere was like a funeral afterwards as even Aoki broke down in tears as he commiserated with the legendary fighter, but despite that the word Japan earlier this year was that he still wants to fight again.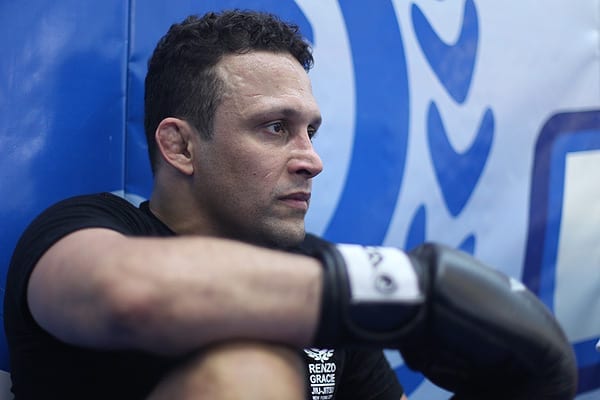 Renzo Gracie
Renzo Gracie's MMA career wasn't as storied as his cousin Royce's had been, but when he retired in 2007 he did so at what appeared to be the perfect time, having notched up wins over fellow veterans Pat Militech, Carlos Newton and Ken Shamrock.
Gracie still had unfinished business in the cage though. For one thing, he had never fought in the UFC, and he also harbored an ambition to avenge his cousin's loss to Matt Hughes and restore his family's pride.
So, against his better judgment, the 43 year-old Gracie announced his comeback in 2010 to fight Hughes at UFC 112 in Abu Dhabi.
Hughes own career was gradually starting to wind down by this stage, but he still proved to much for Gracie to handle, opting to keep the fight standing and eventually put him away late in the third round after repeated leg kicks and punches finally took their toll and slumped him to the canvas.
That was to be the final fight of Gracie's MMA career, but he's still not yet given up on the idea of gaining revenge, with the 49 year-old recently agreeing to compete against Hughes in a grappling superfight at ADCC 2017.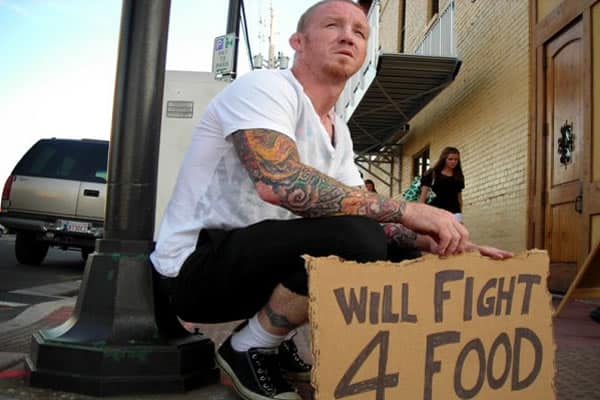 Mikey Burnett
Mikey Burnett produced a 2-1 record during his initial run in the UFC, and came close to winning the welterweight title at UFC Brazil in 1998, losing out by split decision to Pat Miletich.
'The Eastside Assassin' left the UFC in 1999 and that appeared to be the end of his MMA career until seven years later he was approached by Dana White to feature on The Ultimate Fighter Season 4, a special 'comeback' edition featuring ex-UFC stars.
Burnett proved to be a livewire in the TUF house, to the extent that one day while intoxicated he put on a helmet and attempted to run head-first through a wall.
Needless to say that didn't work out too well for him, and when it was later discovered that he'd broken his neck during the show, many people suspected that incident was the reason – though Burnett claims that it happened during a training session.
Either way, Burnett still fought Din Thomas in the quarter finals with his injury and was quickly submitted by a triangle choke in the first round.
Burnett attempted to sue the UFC afterwards for his injury, but was unsuccessful, and his neck issues left him with no option but to retire from the sport.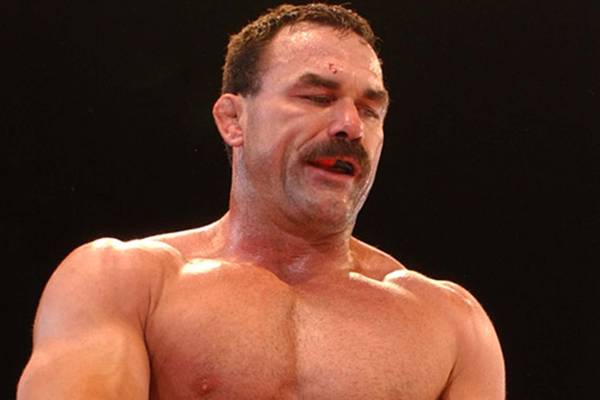 Don Frye
Two-time UFC tournament winner Don Frye appeared to have called time on his career in 2009 after a TKO loss to Ed Herman, but as is so often the case in this sport, 'The Predator' found it hard to resist the urge to continue competing, particularly as he was still trying to find a way to make ends meet.
As such, it didn't take much for the Gladiator Challenge promotion to lure the 46 year-old Frye out of retirement in late 2011 to fight journeyman Rubin Villareal.
In his prime Frye would have made short work of Villareal, who had more losses than wins on his professional record, including having suffered defeat in his previous five fights.
However, the legendary fighter was long since past his prime and hadn't properly prepared for the fight.
Frye was stopped in his tracks twice in the early striking exchanges, and eventually fell face first to the floor mid-way through the opening round, after Villareal unleashed a barrage of uppercuts against the cage to claim a KO victory.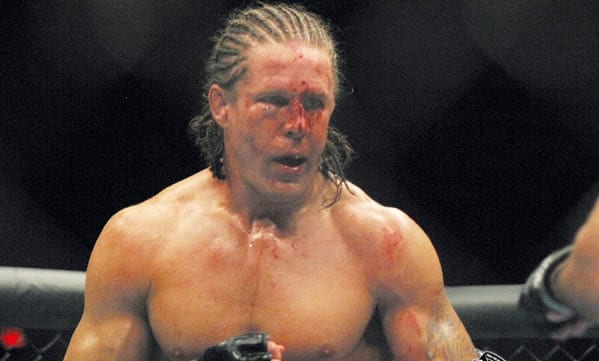 Evan Tanner
Following a win over Justin Levins in April of 2006 that took his career record to 32-6, former UFC middleweight champion Evan Tanner decided to step away from the sport, at least for a while.
Tanner was battling with his inner demons at the time and was drinking heavily, but nonetheless he tried to do something positive, starting up an MMA training camp at his home for disadvantaged fighters.
The project ended up falling through and after two years of not training, the now 37 year-old Tanner tried to get his life in order by making a comeback at UFC 82, facing a tough test against Yushin Okami.
Tanner was dropped by a punch in the opening round, but worse was to come in the second, when out of the blue while up against the cage, Okami launched a knee to the head from the thai clinch that KO'd him.
Just a few months later Tanner attempted to get back to winning ways against Kendall Grove, but suffered a split decision loss, and afterwards voiced his concerns that perhaps his battle with alcohol abuse had left him unable to compete at the highest level.
That would be Tanner's last fight as tragically he died of heat stroke just a few months later during a camping trip in the blistering heat of the Californian desert.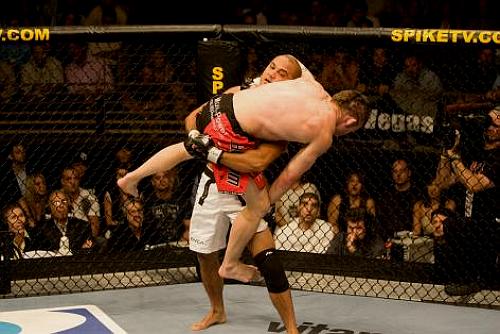 Jens Pulver
A much loved former UFC lightweight champion, Jens Pulver attempted to recreate the old magic when he returned to the Octagon for the first time in almost five years in 2006.
Pulver had remained active during that time away, fighting for a long list of other promotions, including the likes of PRIDE, Shooto and IFL, so ring rust wasn't going to be an issue.
The level of competition in the UFC was evolving rapidly however, as 'Lil' Evil' experienced firsthand when the debuting Joe Lauzon knocked him out in just 47 seconds at UFC 63.
BJ Penn then got revenge for a 2002 title loss to Pulver by submitting him with a rear-naked choke.
That was to be Pulver's last fight in the UFC, but he did then move over to sister promotion WEC, where after an initial victory he suffered five losses in a row before being released, leaving no one one in any doubt that his best days in the sport were behind him.