In the sport of mixed martial arts (MMA), the concept of 'ring rust' is frequently used, with fighters who have been out of the cage for an extended period of time often seen as being at risk of not performing to the best of their abilities.
There have been plenty of examples of this phenomenon, and whether it's a fighter coming back after a long spell due to injury, suspension, or just an extended hiatus, the belief is that it can lead to sluggish performances in which they are slow to start, struggle to find their range and timing, and generally seem to be missing a step.
However, there is an opposing school of thought among some fighters that ring rust is in fact a myth, and that the real problem lies with either a mental block or a lack of preparation.
In this article, we'll seek to find evidence to back up that theory by recounting 10 examples of UFC stars who have gone against the grain and shown no sign of ring rust and excelled at the highest level after returning from particularly lengthy layoffs from the sport.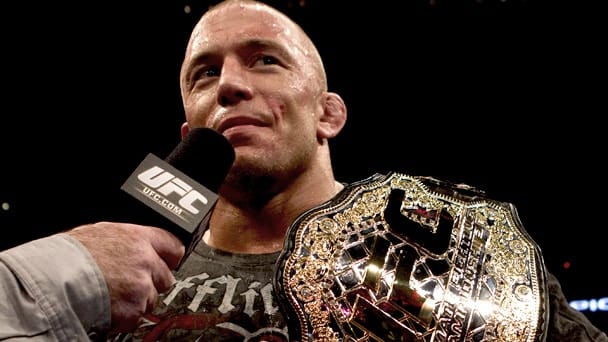 Georges St-Pierre
UFC fans waited four long years for the return of former welterweight kingpin Georges St-Pierre, who vacated his title in late 2013 after citing the need to take time out from the sport.
At one stage it looked like he might be gone for good, but finally, a comeback fight was announced, and rather than just looking to conquer his old weight class, the Canadian superstar opted to move up to challenge Michael Bisping for the middleweight title instead.
Despite having been the No.1 pound-for-pound fighter in the sport a few years beforehand, there were concerns as to whether the now 36-year-old had waited too long to return and how he'd cope with stepping up a division and carrying extra muscle and so the odds were very close leading into his fight with Bisping.
St-Pierre seemed confident though, claiming that he was now a better fighter than ever, although he did acknowledge that 'ring rust' could be a factor, particularly in the early stages of the fight.
However, there was little sign of that at UFC 217 as he started brightly, showing off a more diverse striking arsenal, increased punching power, and sharpened submission skills.
That would lead to him dropping Bisping with a left hook in the third round and then sending him to sleep with a rear-naked choke to earn his first stoppage victory in over eight years and seize the 185-pound title.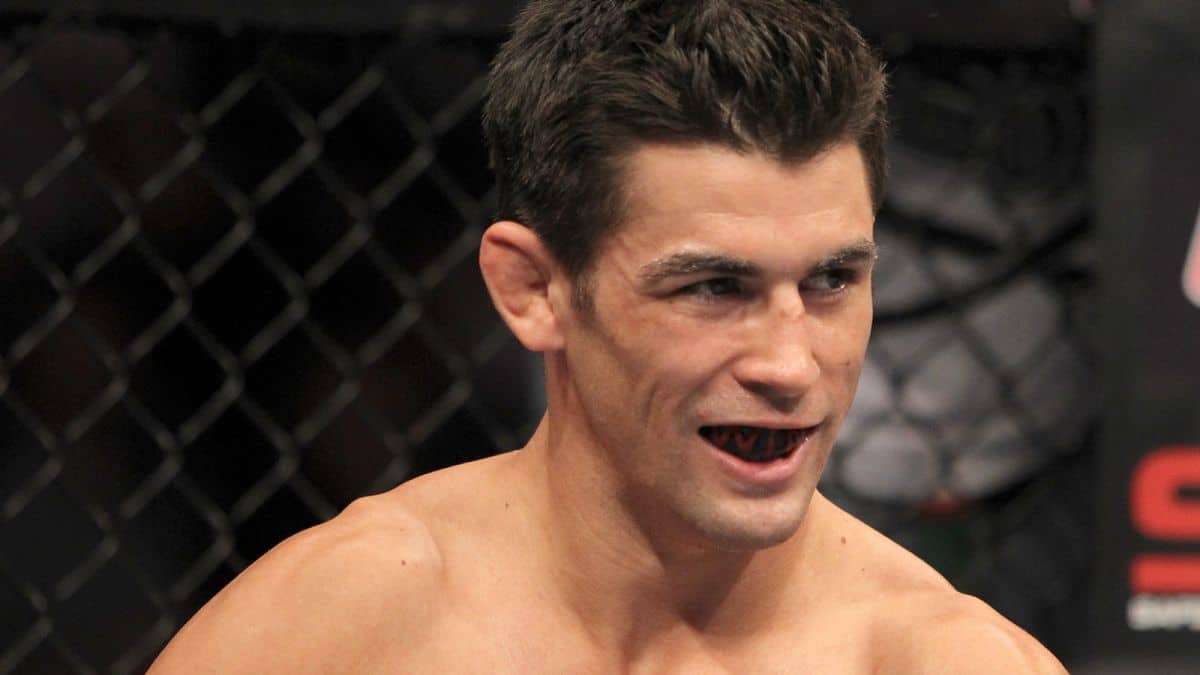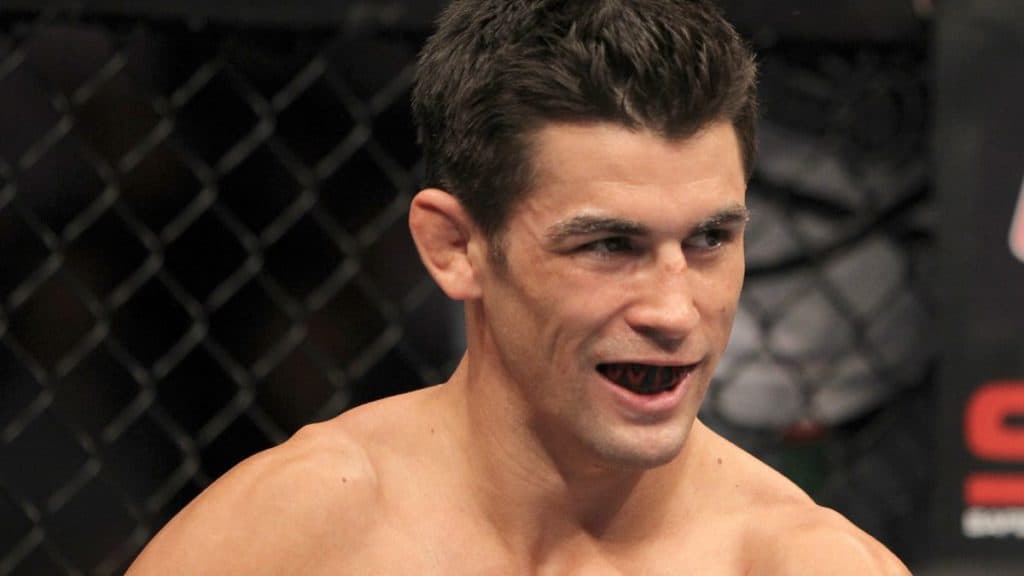 Dominick Cruz
If you could only cite one fighter to demonstrate why ring rust may be a myth then you'd be hard pushed to find a better example than legendary former bantamweight champion Dominick Cruz.
Quite possibly the most injury-jinxed fighter ever to set foot in the Octagon, Cruz would go through an almost four-and-half-year spell in which he only fought once and had to give up his bantamweight title as he underwent major knee surgeries and long spells of rehabilitation to deal with the potentially career-threatening damage.
The one fight he did have came against Takeya Mizugaki in 2013, just shy of three years since he had last set foot in the Octagon.
Nobody quite knew what to expect in the fight. Was Cruz even healthy enough to compete after everything he'd been through or was he just making one last desperate attempt to save his career?
It took Cruz barely a minute to dispel any concerns as he came out looking better than ever and promptly knocked Mizugaki out cold for the first time in his career.
More injury woes meant it was another 16 months before he fought again, and this time he was facing an even more daunting challenge in the shape of bantamweight champion TJ Dillashaw, who in certain respects was like a younger, healthier, more athletic version of Cruz.
However, yet again Cruz somehow managed to defy the doubters and exceed expectations as he emerged victorious by split decision to regain the title his earlier injuries had forced him to relinquish.
"Ring rust is nothing more than mental weakness," Cruz boldly declared afterward.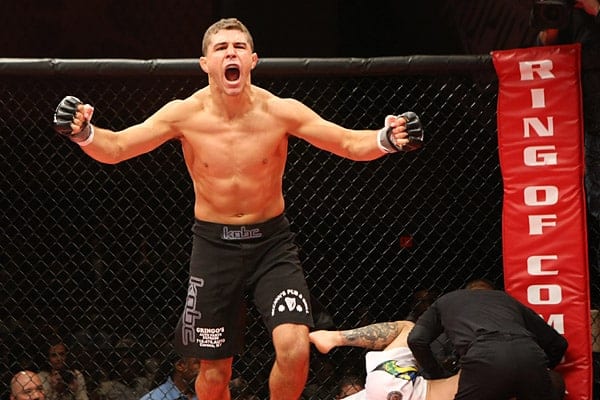 Al Iaquinta
Not many fighters decide to walk away from the UFC when they are still in the midst of a winning streak in the prime of their career, but that's exactly what 'Ragin' Al Iaquinta did.
Primarily upset with his current deal with the UFC as well as having had several fights fall through, Iaquinta opted to pursue a job as a real estate agent instead and spent two years out of the Octagon.
Somewhat reluctantly, Iaquinta then agreed to temporarily end his exile and return to the Octagon without an improved contract in early 2017 against battle-hardened veteran Diego Sanchez, yet pre-fight he had no concerns about suffering from 'ring rust'.
"I've stayed sharp by having a lot of tough sparring sessions," Iaquinta claimed days before the fight. "A lot of guys have that ring rust, but I've had some wars in the gym."

He must have been doing something right, as, despite his extended absence from the UFC, Iaquinta looked better than ever on the night as he became the first fighter ever to knock Sanchez out cold just 98 seconds into the fight.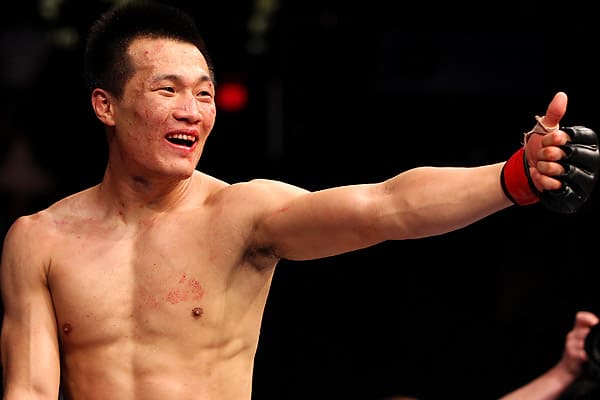 Korean Zombie
'The Korean Zombie' Chan Sung Jung quickly became a cult favorite in the WEC and UFC and even fought Jose Aldo for the featherweight title in 2013.
However, soon after losing that title fight, the popular star was called up for mandatory military service duty in his native South Korea that would keep him out of the Octagon for the better part of three years.
After such a long time away from competing it seemed like a tall order when Jung's first fight back in early 2017 came against a tough opponent in Dennis Bermudez, who was 9-3 in the UFC at the time.
The Zombie seemed undaunted by the challenge though and proceeded to leave everyone stunned by how sharp he looked as he served up a devastating highlight-reel uppercut KO midway through the first round to catapult himself straight back into the division's top 5 rankings.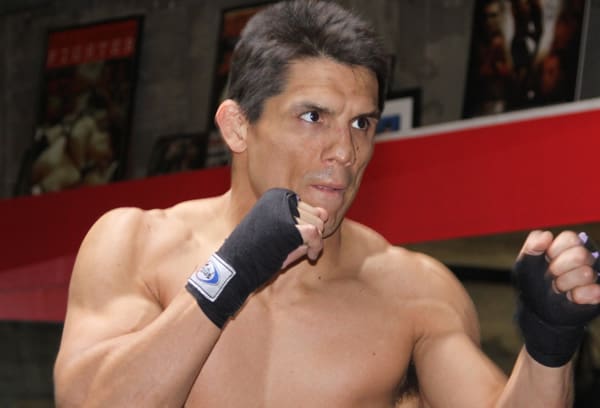 Frank Shamrock
After dramatically walking out on the UFC following his latest 205-pound title defense in a classic with Tito Ortiz in 1999, Frank Shamrock briefly staved off retirement by fighting once in the K-1 World Grand-Prix the following year.
That would be Shamrock's last fight for two-and-a-half years, but he was lured back by the chance to fight for the WEC light-heavyweight title against Bryan Pardoe in 2003.
Despite coming off shoulder surgery and facing a significantly bigger opponent, Shamrock still looked to be in great shape for the fight and was able to set up an armbar finish from his back less than two minutes into the fight.
Shamrock then disappeared from the cage for a full three years before making his latest comeback against Cesar Gracie at Strikeforce's first-ever MMA event in 2006.
Gracie was making his MMA debut that night and unfortunately for him, Shamrock again showed no signs of having lost a step during his absence from competing as he promptly KO'd him in just 21 seconds.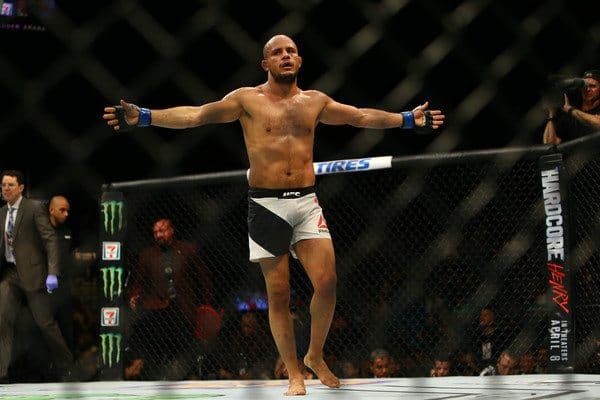 Siyar Bahadurzada
Siyar Bahadurzada has had a frustratingly stop-start run in the UFC over the past five years mainly due to injuries, but the promotion has stuck with him through his troubles.
After suffering back-to-back defeats in 2013, Bahadurzada then found himself out of the Octagon for over 26 months, so there must have been a tremendous weight on his shoulders knowing that when he did eventually return he instantly needed to get back to winning ways.
That would be easier said than done against a dangerous striker in Brandon Thatch at UFC 196 in 2016, but despite primarily being a stand-up fighter himself, Bahadurzada actually showed a much-improved ground game that enabled him to control his opponent for large spells before putting the icing on the cake with a third-round arm triangle choke submission.
Bahadurzada's woes weren't over, though, as he then spent another 19 months out due to injuries and illness, but yet again he returned in style, this time demolishing the previously unbeaten Rob Wilkinson in the second round courtesy of his heavy hands.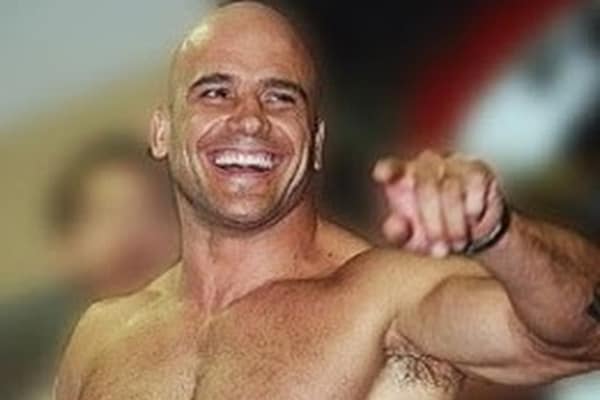 Bas Rutten
It was a big shock when Bas Rutten announced his retirement back in 1999 given that he'd only just won the UFC's heavyweight title and had been planning to drop down to light heavyweight next in an attempt to become a two-division champion.
During his next training camp, Rutten's body had let him know in no uncertain terms that after 30 professional MMA fights it couldn't take anymore, with serious knee, bicep and tendonitis injuries leading his doctor to the conclusion that he had to hang up his gloves.
Given that he never fully recovered from some of those injuries, it was a surprise when Rutten decided to come out of retirement seven years later in 2006 at the age of 41.
Rutten's comeback would be against a late replacement opponent in Ruben Villareal – a heavy-handed journeyman with a 3" height and 46-pound weight advantage.
Admittedly, Rutten was still the firm favorite to win, but if there were ever a time to demonstrate ring rust then this would be it after such a long layoff.
However, from the opening bell Rutten demonstrated crisp, clean punching combinations, snapping Villareal's head back. To his credit, Villareal demonstrated a sturdy chin, but Rutten's kicks were still as deadly as ever and it only took three to the legs for his opponent to start limping heavily, with a fourth then leaving him on the floor writhing in pain for a first-round TKO finish.
Rutten's skills, timing, and power clearly hadn't deserted him, but his old injuries were quickly coming back to haunt him, leaving him with no choice but to retire for good this time.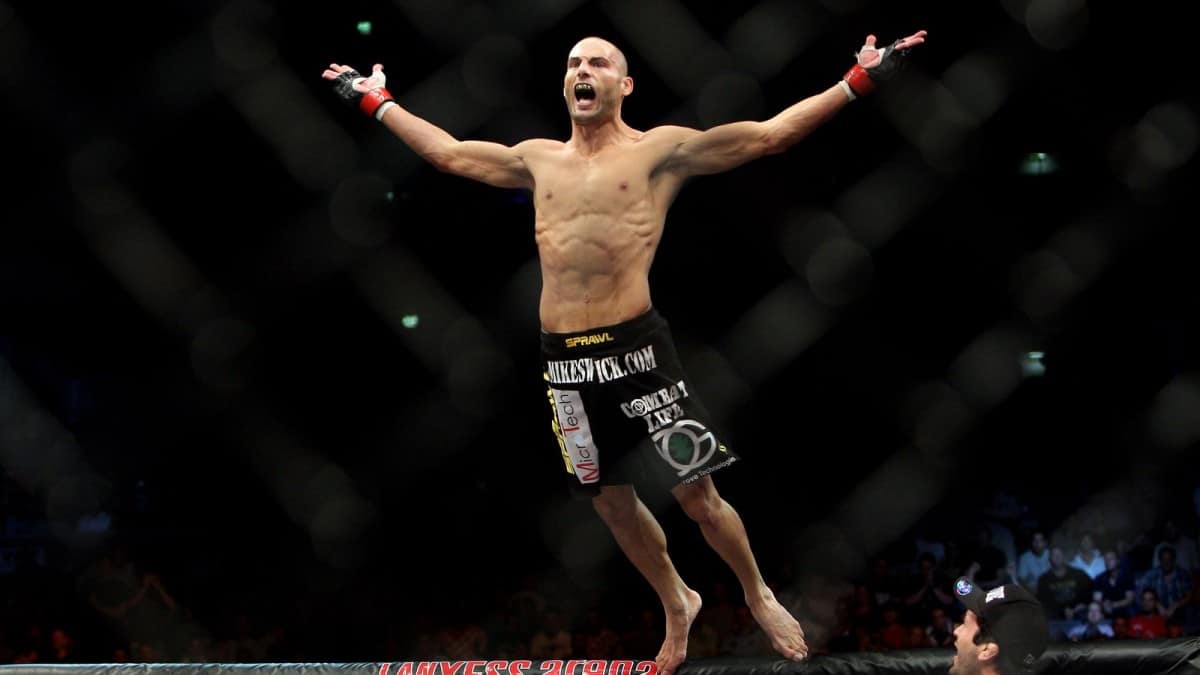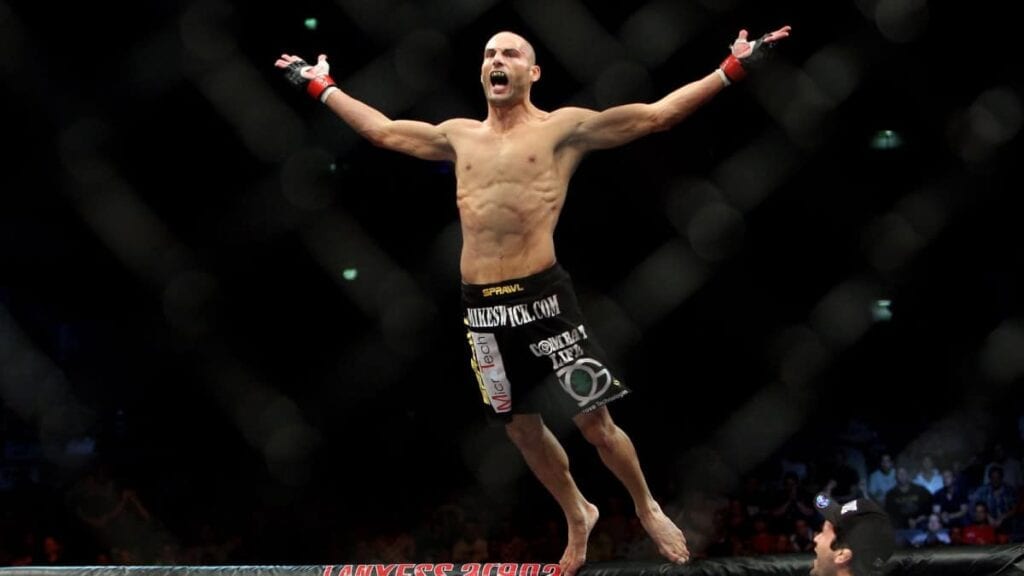 Mike Swick
A veteran of The Ultimate Fighter (TUF) Season 1, Mike Swick fought frequently for the UFC for years until he was misdiagnosed with a stomach disease that would see him lose 30 pounds, and along with various other injuries, would keep him out of the Octagon for over two-and-a-half years.
Finally, Swick was lined up to make his comeback fight against Demarques Johnson on the main card of UFC On FOX 4 in 2012, and after everything he'd been through, just stepping back into the Octagon was a victory in itself.
Johnson wasn't going to take it easy on Swick though, and so a high-tempo fight ensued, but 'Quick' showed he was still a dangerous fighter when he dropped him early in the opening round.
Johnson came back into the fight after that and took him down, but Swick's confidence didn't falter and early in the second round he was able to catch a kick and put his opponent on the mat with a punch on the way down, delivering a big TKO finish to mark a triumphant return for the popular fighter.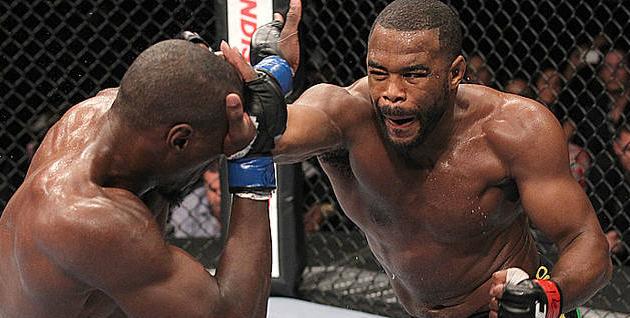 Rashad Evans
Rashad Evans made a bold decision back in 2010 when he decided to sit out for an indefinite period of time and wait for a title shot against the injured light-heavyweight champion at the time, Mauricio 'Shogun' Rua rather than take another fight.
Evans incurred the wrath of Dana White, who called his decision "insane," and indeed the plan eventually backfired on 'Suga' when he went on to suffer a knee injury himself that led to him missing out on the title fight altogether.
In the end, Evans was out of action for 15 months before his return to action at UFC 133 – not in a fight for the belt, but instead going up against another ex-champion in Tito Ortiz.
A few years earlier the two stars had fought to a draw, but on this occasion it was all Evans as he showed absolutely no ill effects from being sidelined and produced one of the best performances of his career, dominating Ortiz with sharp striking, a huge takedown and eventually stopped him with a perfectly placed knee to the body and follow-up strikes in the second round.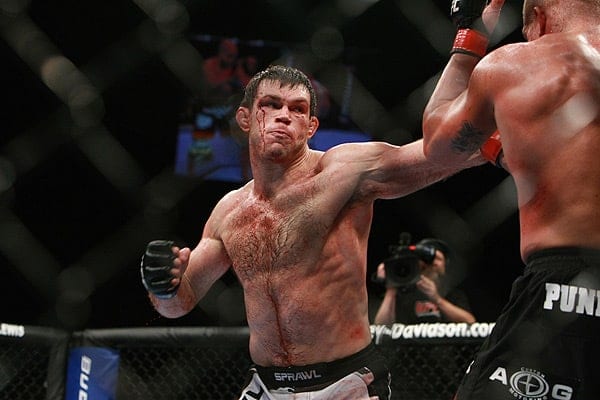 Forrest Griffin
Injury woes kept former UFC light heavyweight champion Forrest Griffin out of action for 15 months from late 2009 to early 2011 and upon his return, he admitted that the longest layoff his career had made him nervous that he may be rusty for his upcoming fight with Rich Franklin.
"It was too long without competing," Griffin confessed prior to UFC 126. "This is the most ring rust I've ever had. I'm not excited about it."
It wasn't helped by the fact that he was facing a former middleweight champion in Franklin who had moved up to light-heavyweight in style by knocking out Chuck Liddell in his last fight and was now the slight favorite heading into this encounter.
However, Griffin's pre-fight concerns about starting the fight slowly quickly evaporated as was able to dominate Franklin on the mat in the first round and then hurt him standing in the second en-route to a competitive yet still relatively comfortable unanimous decision victory.