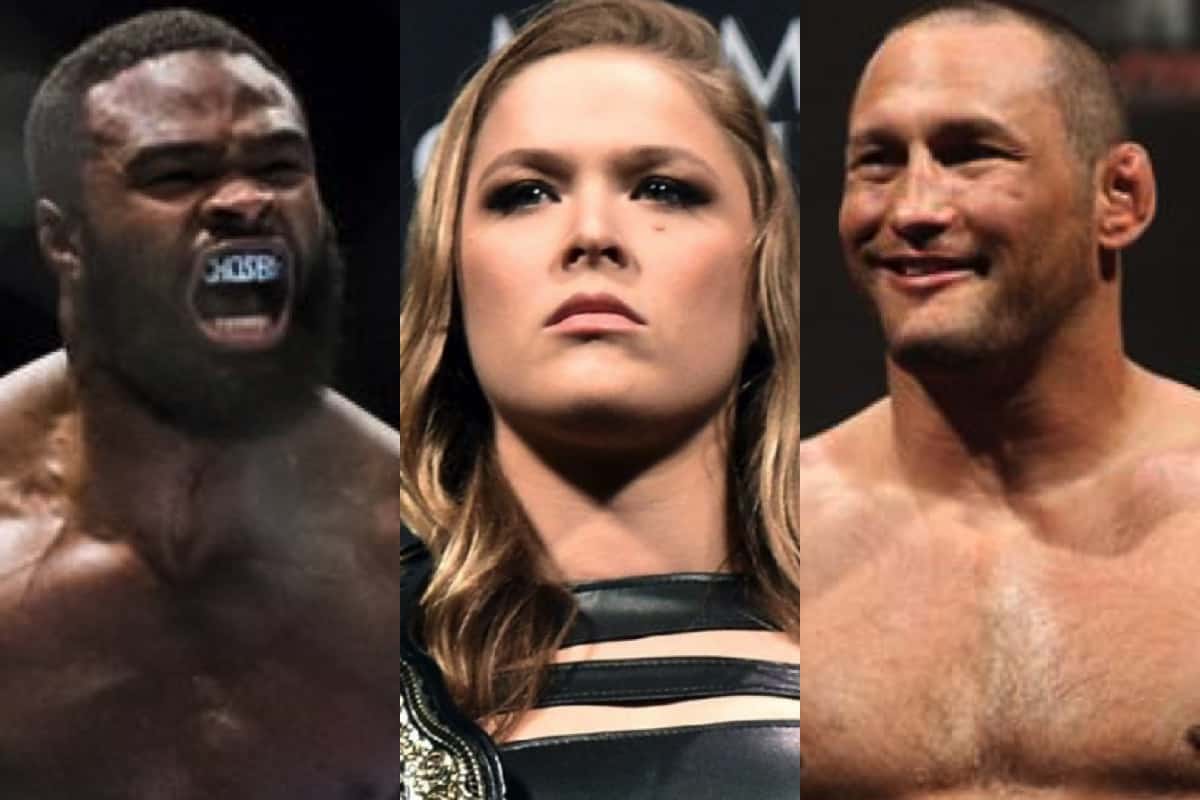 The UFC is quickly building a roster of stars who are crossing over into Hollywood in a big way.
It seems as if each and every week we hear or see a fighter on a famous TV Show, movie, or other form of major entertainment stage.
From Ronda Rousey making an appearance at Wrestlemania, to UFC golden boy Conor McGregor starring in the latest installment of the Call Of Duty franchise, the UFC is steadily starting to take over the entertainment section of the world along with sports as well.
Prior to the Conor McGregor's and Ronda Rousey's of the world, however, some other UFC combatants have also kicked ass on the big screen as well.
With that said, let's take a look at our top 10 UFC fighters who threw down in movies…..
10. Dan Henderson
We kick off our list with the former Pride Champion who will be competing this weekend for his first career UFC title, when he takes on Michael Bisping in the main event of UFC 204 for the 185-pound title.
Henderson, a two-time UFC title challenger, is one of the most hardest hitting men to have ever stepped inside the Octagon, and he took his hard hitting punches to the big screen.
Before he looks to shut Bisping's lights out again to take home the gold, as he did at UFC 100 in their initial meeting, Henderson did in fact dabble in the acting business as in the middle of his MMA career.
While Henderson has made a couple of TV Show appearances in shows such as The King Of Queens and Cubed, he made his big screen debut in the 2012 film Dragon Eyes where he viciously beat a police officer:
https://www.youtube.com/watch?v=QiVl_H2TLHQ

In the scene Henderson repeatedly beats an officer by smashing his face in with punches, bringing back memories from the officer's past and most likely doing some severe brain damage as well.