Over the years, the UFC has seen it fit to punish fighters for a variety of different reasons, but maintaining a fair and balanced approach to this side of the business has often proven to be a challenge.
Whether it's some fighters being treated too leniently or others appearing to be unfairly victimized, the world's MMA leader has shown some inconsistency in dealing with many of these issues.
In this article, we'll look at 10 times when the punishment's (or lack thereof) being dished out by the UFC didn't appear to fit the crime.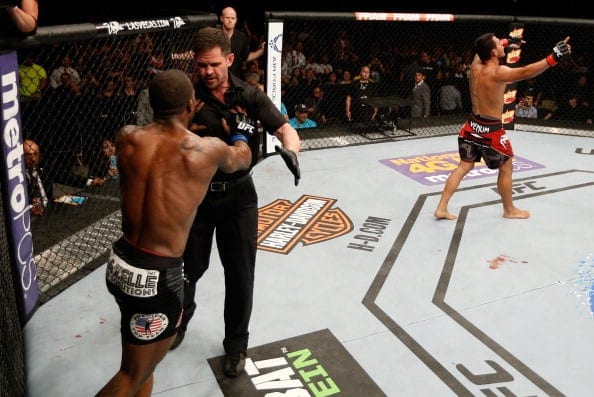 Jason High's Release
High lost his cool after referee Kevin Mulhall rushed in to end his fight with Rafael dos Anjos when he was dropped and subjected to a ground and pound barrage at UFC Fight Night 42 in 2014.
High was so frustrated by the stoppage that when Mulhall approached afterward, he pushed him away.
High soon realized the error of his ways and chose to make a public apology, yet though it was far from the worst thing that's ever happened in the Octagon, Dana White came down on him like a ton of bricks.
"You don't ever, ever f——- touch a referee, ever," White told UFC.com. "You're done here. He's been apologizing on Twitter, but he's done."
Bizarrely, White acknowledged that he hadn't even seen the incident before making his decision, having slept through the event at his holiday home after taking allergy medication.
When you consider that Gilbert Yvel once KO'd a referee yet was allowed to join the UFC and Roy Nelson kicked referee 'Big' John McCarthy and only received a nine-month suspension, then it all seems rather unfair that High was permanently banished.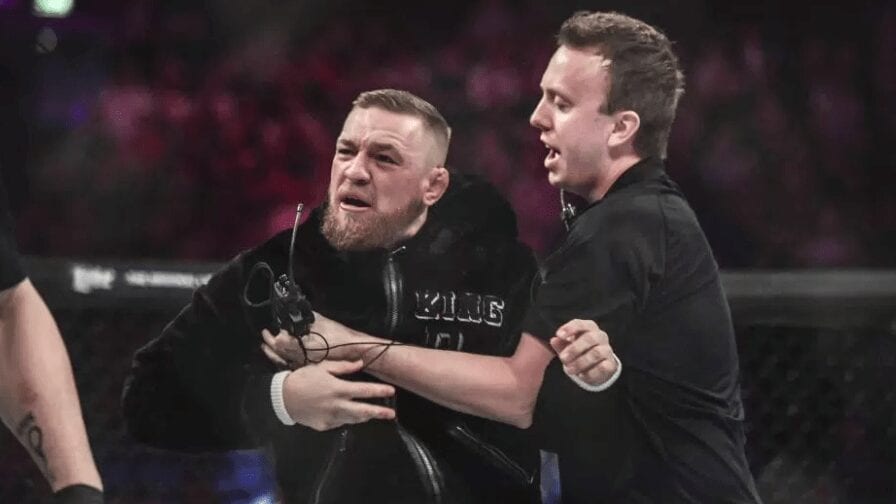 Conor McGregor's Bellator Rampage
McGregor appeared to go increasingly off-the-rails following his lucrative boxing showdown with Floyd Mayweather in 2017, leading to an utterly bizarre meltdown while attending an event by the UFC's biggest rival Bellator in November.
McGregor was there as a fan to cheer on his teammate Charlie Ward, but he showed a flagrant disregard for the rules when he jumped into the cage to celebrate with his friend after he KO'd his opponent, then angrily shoved referee Marc Goddard and yelled at him when the official ordered him to leave.
McGregor was eventually escorted out, but then vaulted the fence again and slapped a Bellator security staff member in the head when he tried to intervene.
Bearing in mind that we've already noted that UFC president Dana White once described Jason High pushing a referee in the Octagon as "unforgivable" and promptly banned him for life, the silence after McGregor's far more outrageous behavior was deafening.
White would later describe McGregor's behavior around that time as, "a little rambunctious" and dubiously claimed he'd been ruled out of fighting at the UFC 219 event as punishment, even although that had always seemed like a longshot anyway.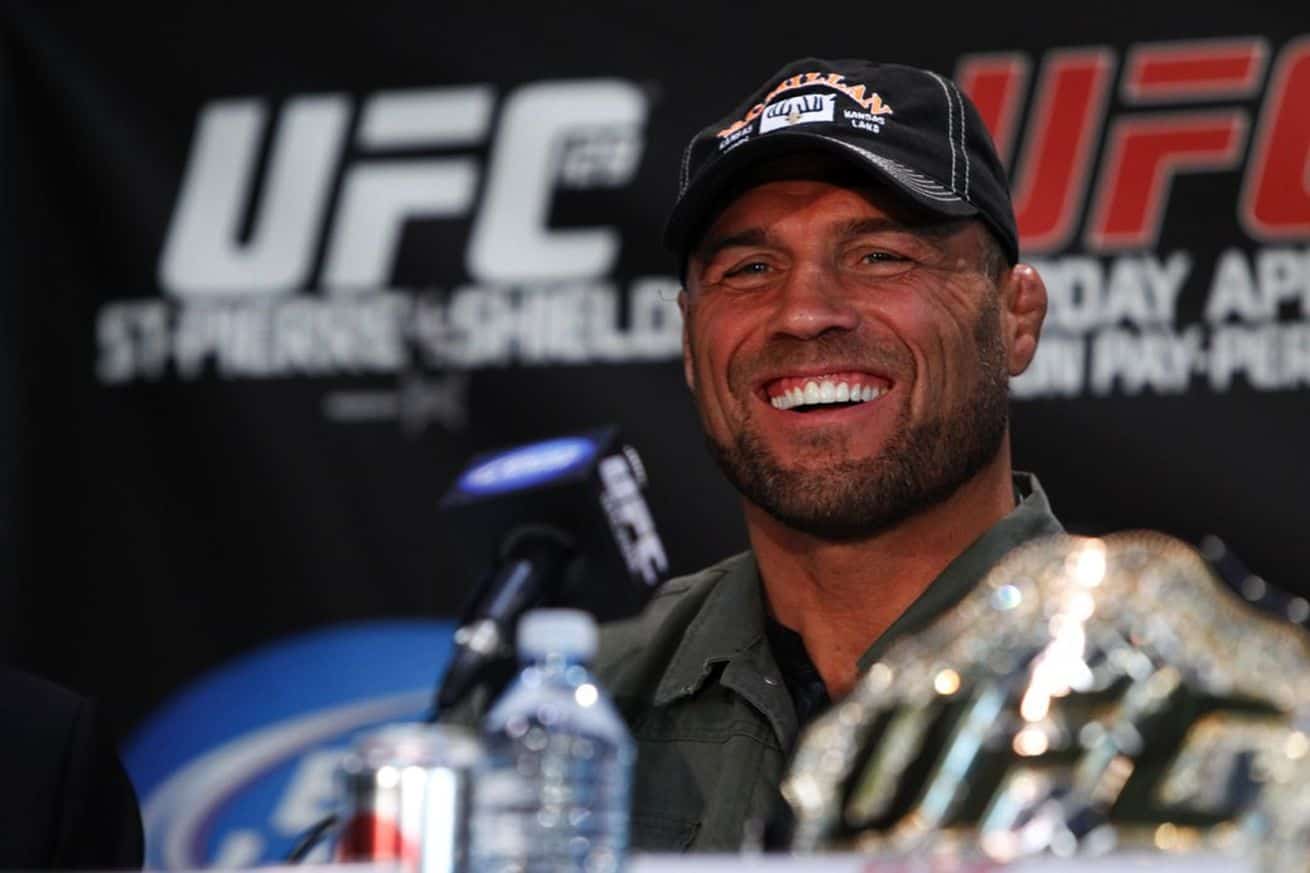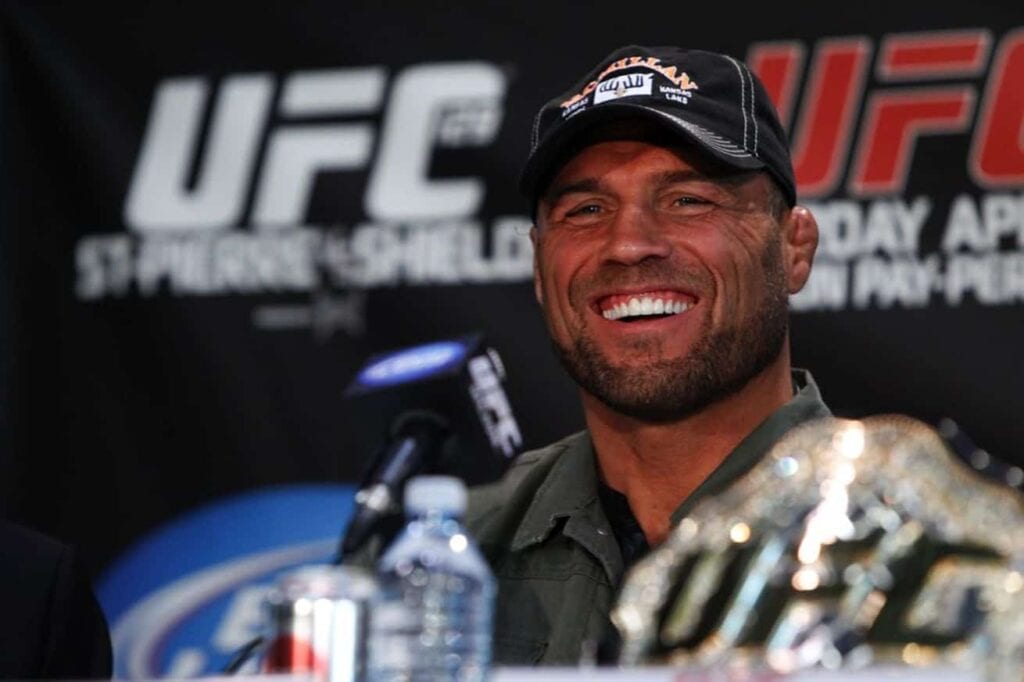 Randy Couture's Ban
UFC hall-of-famer Randy Couture is one of the most decorated champions in UFC history, but a feud with Dana white has led to him being exiled from the company he is synonymous with.
Couture and White have locked horns in the past, but things really blew up when the retired fighter signed a deal to do TV work with rival MMA promotion Bellator and Spike TV in 2013.
White was incandescent with rage over the move, claiming that he'd personally asked Couture if he'd signed a deal with the company and the star had assured him that he hadn't.
"There's no more of a man when the cage closes and no less of one when he steps outside of it," White fumed to reporters.
White then banned Couture from attending UFC events and even went as far as to prevent the former champion from cornering his own son, Ryan, who was under contract with the UFC at the time.
To this day, despite being one of its biggest-ever stars, Randy Couture remains an outcast from the UFC.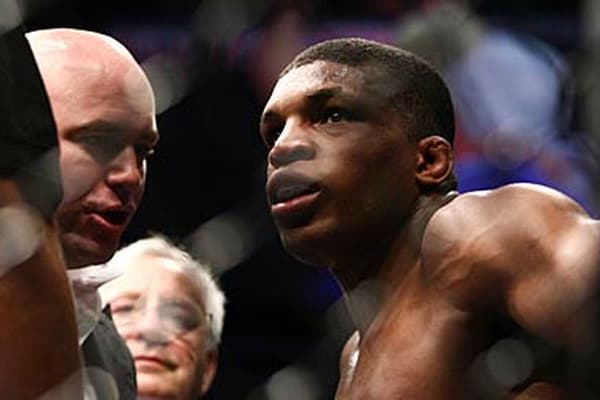 Paul Daley
When Daley deliberately punched Josh Koscheck after the bell at UFC 113 back in 2010 there was no question that it was a shocking moment of madness and one that deserved to be punished.
Backstage, Dana White vowed that the UK fighter would be banned from the UFC for life, and he's stuck to his guns.
During the eight years since that incident Daley has gone on to fight successfully for other high-profile promotions such as Strikeforce, Bellator, and K-1 without further issues, but still White has refused repeated pleas from fans to bring him back to the UFC.
This seems harsh given that, although Daley's was a particularly egregious example, other fighters have lashed out after the bell, such as Joanna Jedrzejczyk did against Claudia Gadhela in their first fight, yet received no punishment.
"The difference is this: When Daley did it to Koscheck, I was in there," White told the media when asked about the discrepancy. "I went up to Daley… He didn't care. He didn't give a shit. He looked right at me and said he didn't care."
Daley has personally reached out to White to apologize and claimed the sucker punch was one of the biggest regrets of his life, but the door to the Octagon has remained firmly shut for him.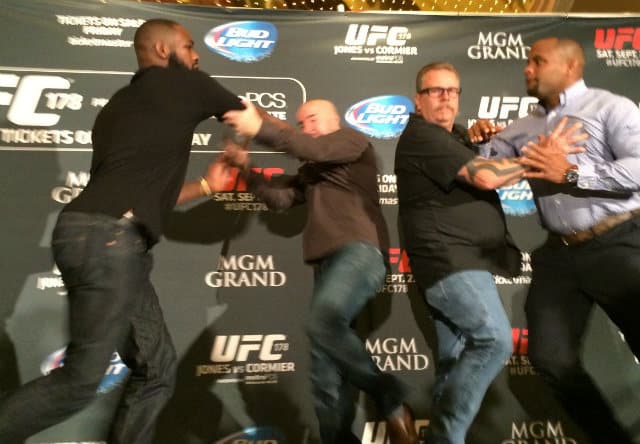 Jon Jones and Daniel Cormier's UFC 178 Brawl
During a photo-op for their upcoming fight at a UFC 178 press conference in 2014, light heavyweight champion Jon Jones got too close for comfort, putting his forehead against rival Daniel Cormier's, which led to the challenger angrily shoving him away.
Jones then shoved a UFC official aside so hard that he fell backwards off-stage and proceeded to launch punches at DC, who subsequently also stumbled off the platform.
The melee then continued on the ground as security guards did their best to pull them apart.
The Nevada State Athletic Commission would later dish out fines and community service to the two fighters, but the UFC didn't follow suit, with White claiming that the company themselves were at fault.
"You want my personal opinion? Our bad. It's our bad," White told MMAjunkie. "These guys are fighters. They're two of the baddest dudes on the planet. They're going face-to-face to stare off. We have to make sure that doesn't happen and shouldn't happen, but it did."
In hindsight, perhaps failing to clamp down more firmly on major stars bad behavior like this set a dangerous precedent as it would prove to be the start of a slippery slope for Jones, who would go on to test positive for cocaine a few months later, and later was in trouble again due to a hit-and-run incident.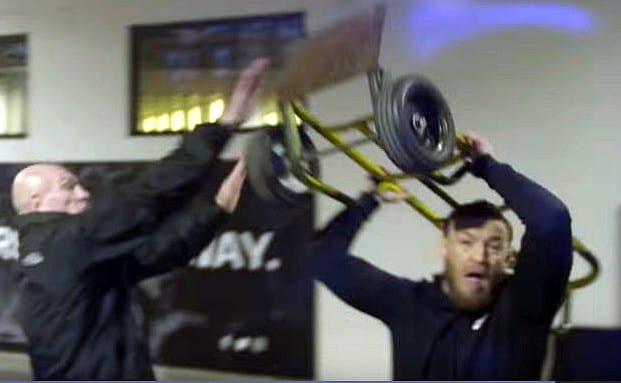 Conor McGregor Bus Attack At UFC 223
In the history of the UFC, there's never been a more disgraceful example of bad behavior than when the sport's biggest star Conor McGregor and his entourage attacked a bus filled with fighters following a UFC 223 media day event.
McGregor was alleged to have flown over from Ireland in his private plane with his crew specifically to confront UFC 223 headliner Khabib Nurmagomedov after the Russian star verbally confronted his teammate Artem Lobov a day earlier in a hotel lobby.
After locating Nurmagomedov in a packed bus at the Barclay Center's parking bay, McGregor and the rest of his mob laid siege to the vehicle, with the fighter himself being caught on camera launching a steel dolly through a window.
It was an out-of-control act of hooliganism that left fellow fighter Michael Chiesa, an innocent party, with lacerations to his face and led to his fight that weekend being canceled.
McGregor would later defiantly tell Dana White that "it had to be done" before turning in himself into the police, who charged the fighter with two counts of assault and one for criminal mischief.
If this had been any other fighter on the planet that would have been followed by being instantly booted out of the UFC.
However, over a week later, though White has publicly condemned his actions, McGregor has still not been officially punished and there's been no indication yet that the UFC plans to come down hard on the superstar for tarnishing not only the company's reputation but that of the entire sport.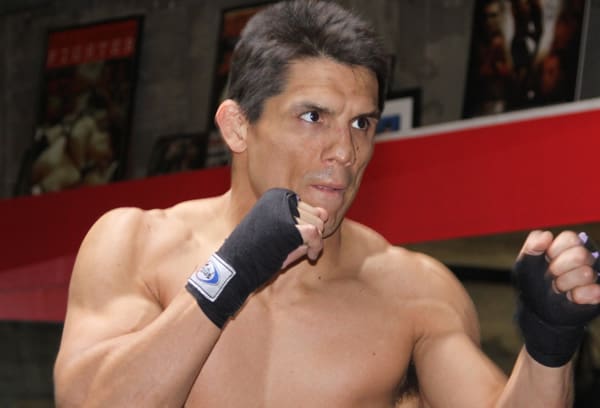 Frank Shamrock Being Permanently Blackballed
Frank Shamrock was instrumental in ushering in a new era when he joined the UFC in late 1997, being a true mixed martial artist who was as dangerous on the mat as he was on the feet.
He made an immediate impression by winning the light heavyweight title and would go on to successfully defend it four more times, including defeating Tito Ortiz in a battle that would go down as 1999's 'Fight of The Year.'
Shamrock then shocked the MMA world by leaving the UFC, and when White took the reigns a couple of years later, a meeting between the two turned sour and led to the door for a possible return being slammed shut for good.
Shamrock would go on to win the WEC light heavyweight title and Strikeforce's middleweight title, before progressing to doing TV work for the promotion and later Bellator.
With such an impressive resume, Shamrock has always been considered an obvious choice for the UFC's Hall-Of-Fame, but his ongoing bad blood with White has essentially led to him being blackballed and his accomplishments largely being brushed under the carpet.
"Maybe there's going to be a Mixed Martial Arts Hall of Fame. Maybe Frank Shamrock has a place there that makes more sense because in the 11 years that I've been here, that jackass hasn't done one thing as far as I've seen to further the sport or the UFC," White told MMAjunkie in 2012 regarding Shamrock's continued exclusion from the UFC's Hall Of Fame.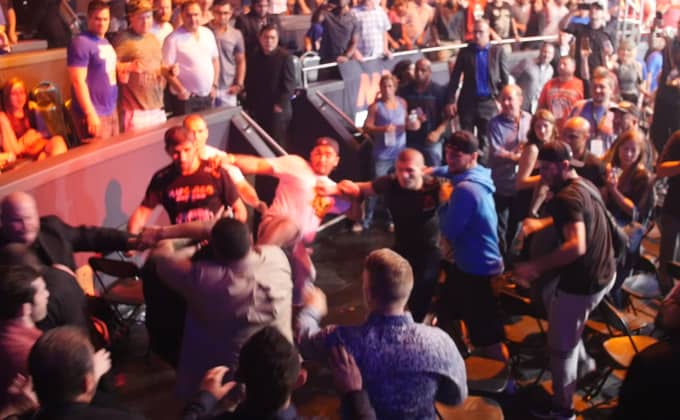 Khabib Nurmagomedov & The Diaz Brother's Brawl
At World Series Of Fighting 22 in 2015 a brawl broke out in the crowd between UFC stars Khabib Nurmagomedov, the Diaz brothers and their respective entourages.
The trouble started when Nate Diaz verbally confronted Nurmagomedov, leading to both fighters throwing punches as security desperately tried to keep them apart.
Nick Diaz then began taunting Nurmagomedov and his crew before launching a drink at them, leading to a brief skirmish involving both fighters' entourages.
The altercation later spilled into the lobby at the Planet Hollywood venue, with Diaz and Nurmagomedov still involved as multiple fights broke out and chairs were thrown, leading to police becoming involved.
WSOF later banned The Diaz brothers from attending their events in the future, but despite their actions having been caught on camera the UFC turned a blind eye to their fighters' bad behavior and chose not to punish them.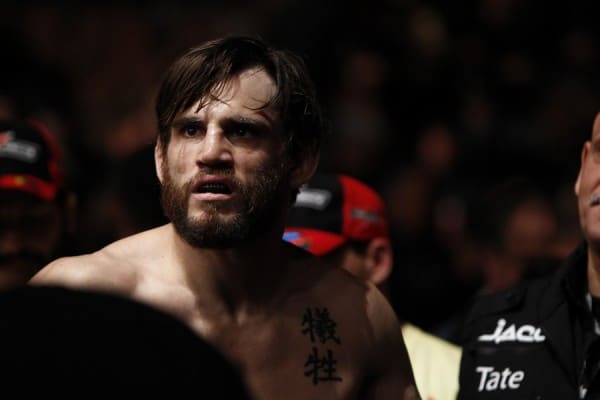 Jon Fitch / AKA Fired
While the 'UFC Undisputed' game was in development in 2008, the promotion wrote to all fighters on their roster requesting that they sign over the lifetime rights to their likeness for video games and other potential merchandising opportunities.
Most fighters agreed, but a group of fighters from AKA led by Jon Fitch refused, attempting instead to negotiate the deal down to just 5 or 10 years.
Apparently, there was no room for debate, however, as White went straight to the nuclear option, announcing that Fitch and a few others from the AKA gym were getting kicked out of the UFC.
"These guys aren't partners with us," White ranted at a media gathering. "[Expletive] them. All of them, every last [expletive] one of them."
This all seemed extremely harsh under the circumstances and suggested the need for a fighter's union, but luckily for Fitch and his teammates, cooler heads prevailed when UFC CEO Lorenzo Fertitta stepped in to smooth things over and brought the fighters back into the fold.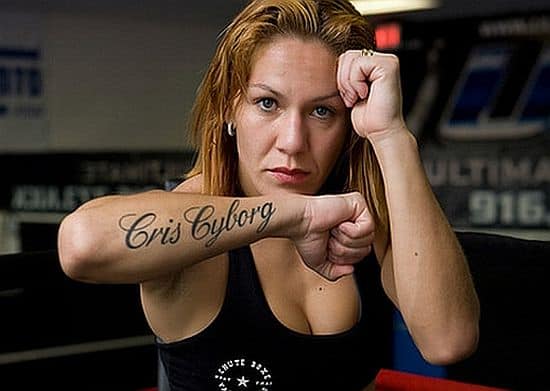 Cris Cyborg's Exile
It's no secret that Cris 'Cyborg' Justino tested positive for steroids back when she was Strikeforce's featherweight champion in 2011, but she served her one-year suspension and has tested clean ever since.
Upon her return 'Cyborg' began making waves again in the Invicta FC promotion, leading to calls for her to be signed by the UFC in order to set-up the biggest fight in women's MMA history against Ronda Rousey.
However, the UFC brass consistently stood in the way of Cyborg being signed, with Dana White repeatedly pointing to her steroid conviction as the main reason for not bringing her on-board.
"Cyborg isn't clean. She's not," White insisted, despite official drug-testing suggesting otherwise. "Cyborg looks like Wanderlei Silva. She's done so many drugs her head is this big. Does anyone really think she fights clean?'"
The fact that 'Cyborg' was still being punished for her past transgressions smacked of hypocrisy given that other stars on the UFC's roster had also been suspended for steroids in the past, including Josh Barnett, who had been welcomed back into the fold from Strikeforce around that time despite two previous high-profile steroid busts.
There was some suspicion that this was just a ploy to keep 'Cyborg' away from Rousey, the biggest star in the promotion at the time, and coincidentally it was only a few months after 'Rowdy' lost for the first time that the UFC relented and the Brazilian star finally got the opportunity to make her debut in the Octagon.