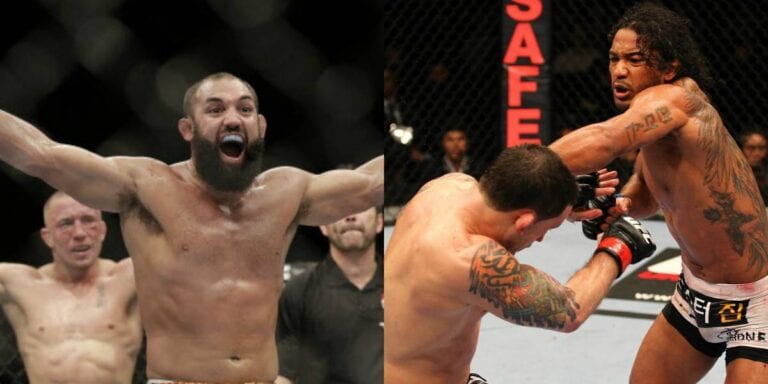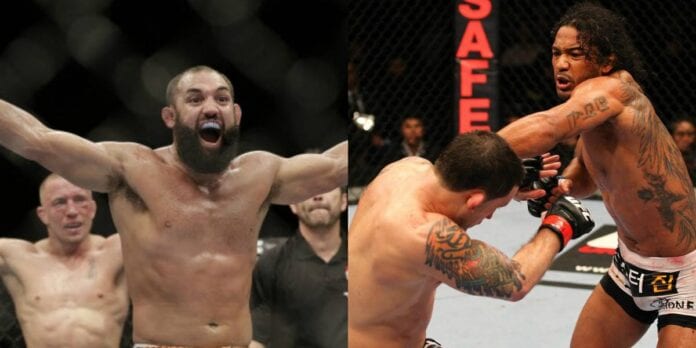 Mixed martial arts (MMA) fights don't always pan out the way they're supposed to.
Whether for poor game planning, bad refereeing or atrocious judging, plenty of high-profile bouts have escaped normality. In nature, they are good, but at the core they are controversial.
From unknowing submission taps to unrewarded beatdowns, the UFC Octagon has seen many of these disputable occurrences firsthand. So much so that we've decided to create a list for these promotional hiccups.
Personal opinions will be had, but here are the top 10 most controversial bouts in UFC history.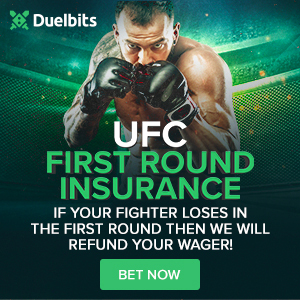 10) Anderson Silva vs. Chael Sonnen I
While Anderson Silva's decisive title defense over Chael Sonnen at UFC 117 doesn't completely compare to the other fights on this list, it does offer some sense of controversy.
The Brazilian's fifth-round submission was truly a last ditch effort, but it was Sonnen's post-fight dispute over him tapping that really surprised the MMA world.
Sonnen has since acknowledged the tap, but referee Josh Rosenthal nonetheless made a great call on the spot and kept the situation from getting any worse by sticking to his guns.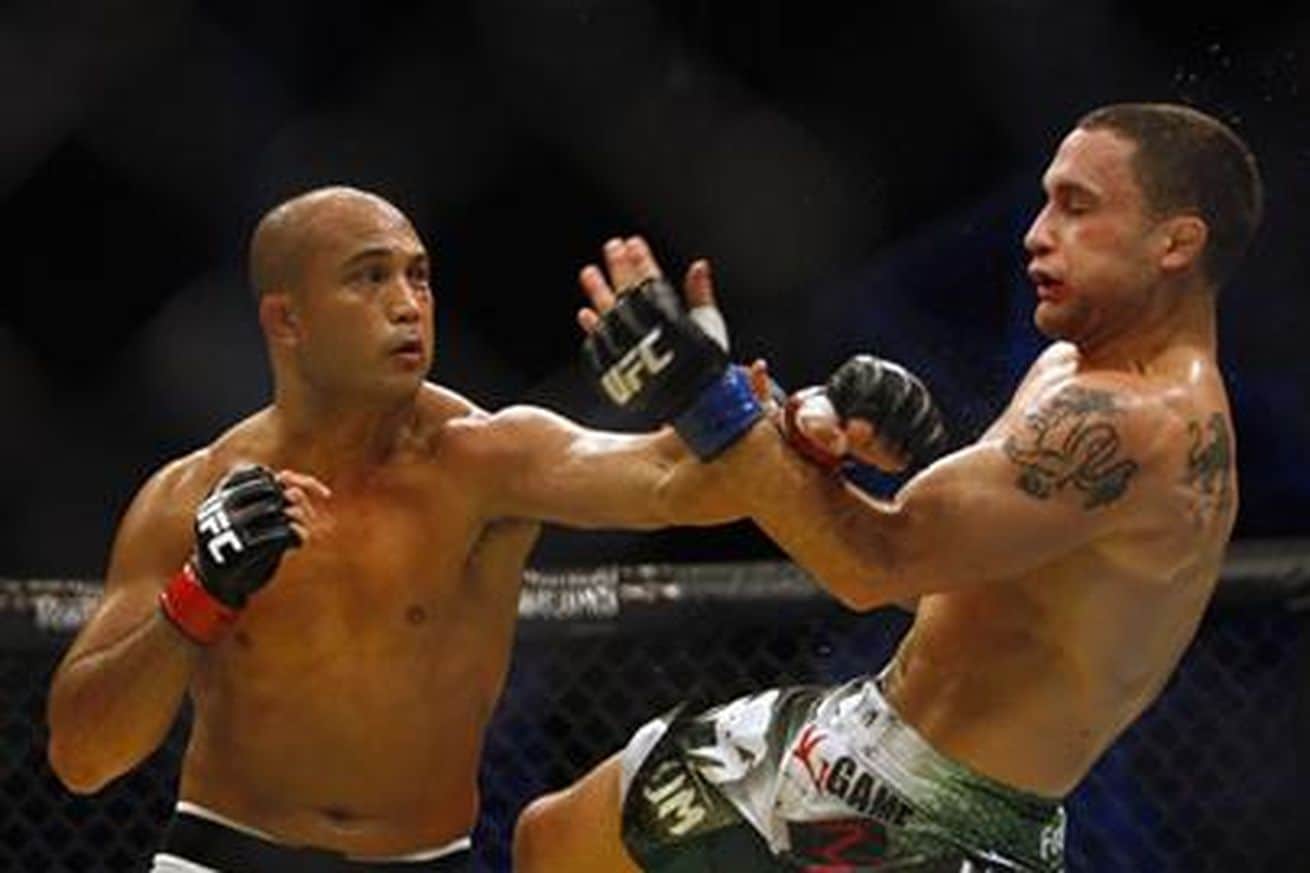 9) B.J. Penn vs. Frankie Edgar I
When Frankie Edgar came out of practically nowhere to defeat B.J. Penn at UFC 112 and take his lightweight title, the MMA world was turned upside down.
But despite the New Jersey native's coming-of-age performance, it was the judges' willingness to favor a challenger who landed 10 less significant strikes with just one extra takedown the victory.
Penn and Edgar would later fight two more times, and both favored "The Answer" yet again.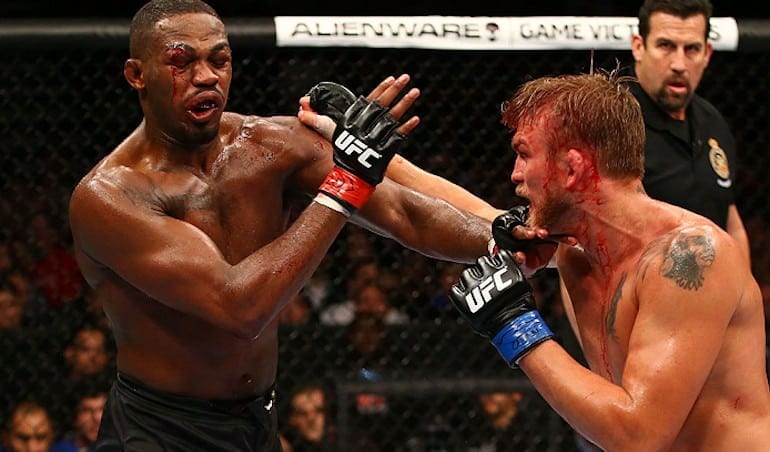 8) Jon Jones vs. Alexander Gustafsson
The legendary battle between then-UFC light heavyweight champion Jon Jones and Swedish tower Alexander Gustafsson at UFC 165 remains the best title fight in the history of the 205-pound division.
And even though Jones eked out a unanimous decision win on the heels of surviving the worst beating of his professional career, it was the effort of "The Mauler" that was appreciated most.
Many pundits still believe that Gustafsson did enough to earn three rounds, but it was one of those situations where he would have had to finish "Bones" to take his throne.
7) Benson Henderson vs. Frankie Edgar II
Frankie Edgar's first meeting with Benson Henderson at UFC 144 was a close encounter to begin with, but his second throwdown with "Smooth" at UFC 150 was downright robbery.
Having made countless adjustments leading into the 2012 rematch, Edgar utilized his speed, technique, footwork, and incredible scrambling ability to shut down Henderson at every turn.
Yet despite landing more strikes and securing more time in top control, the cageside judges awarded Henderson the split decision victory. Edgar consequently left the division and remains at featherweight. 6) Michael Bisping vs. Matt Hamill
Besides popping Michael Bisping's head like a pimple, there isn't much more Matt Hamill could have done to defeat the British striker at UFC 75.
The deaf wrestler out-classed Bisping on the feet to the tune of 56 significant strikes and recorded a total of six powerful takedowns through three rounds.
While Bisping wasn't the fighter that he'd eventually turn out to be, the judges dropped a huge ball on this one by awarding him a split decision win over Hamill. Is it ironic that the event was held in London, England?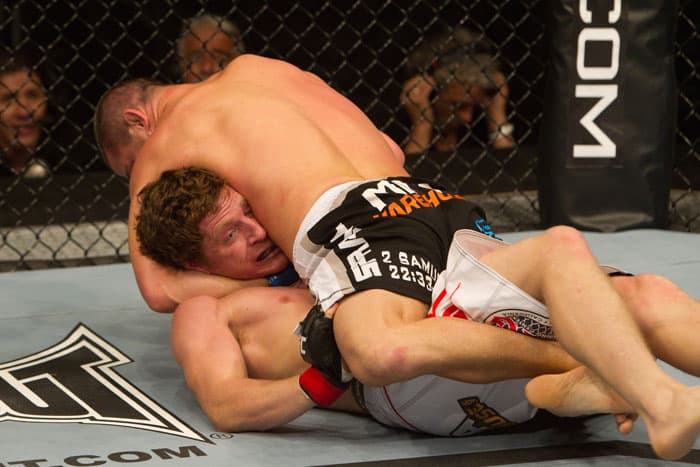 5) Matt Wiman vs. Mac Danzig I
This is undoubtedly one of the worst early stoppages in the history of the promotion.
Unfortunately, veteran Mac Danzig was on the wrong end of it at UFC 115 when his bottom defense was somehow misinterpreted as unconscious wish wash (video shown here).
Matt Wiman would go on to get his hand raised with a first-round submission victory and referee Yves Lavigne would add to an already suspect track record.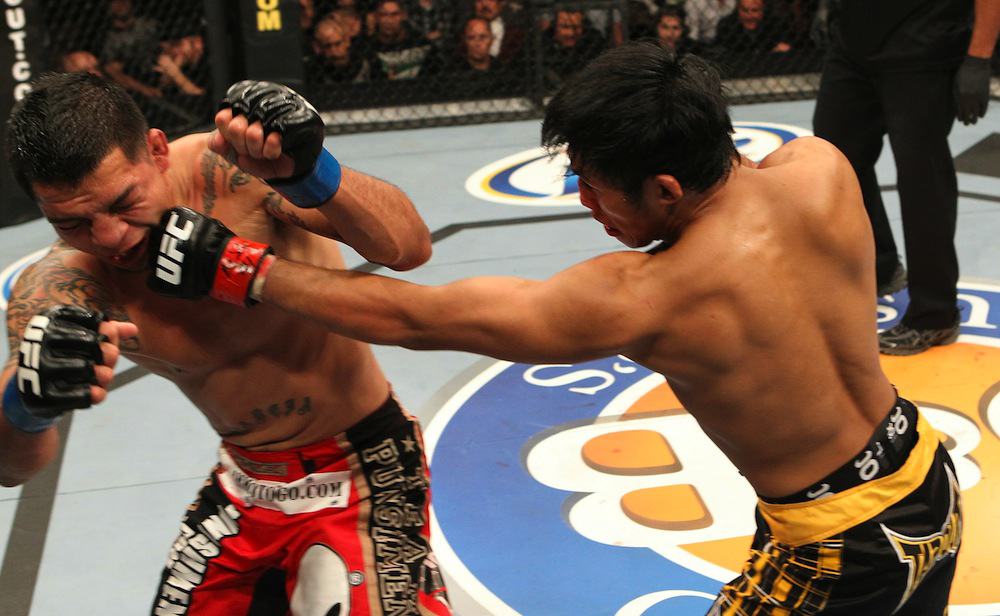 4) Leonard Garcia  vs. Nam Phan I
The difference in tangible statistics for Leonard Garcia vs. Nam Phan at The Ultimate Fighter 12 Finale is simply staggering.
Despite succumbing to two takedowns, Pham landed a blistering 102 significant strikes through three rounds (38 more than "Bad Boy"). Yet his efforts were not rewarded as the judges favored a battered Garcia via split decision.
Their rematch at UFC 136 saw Pham land 72 more strikes than the first meeting, suggesting he was always the superior fighter.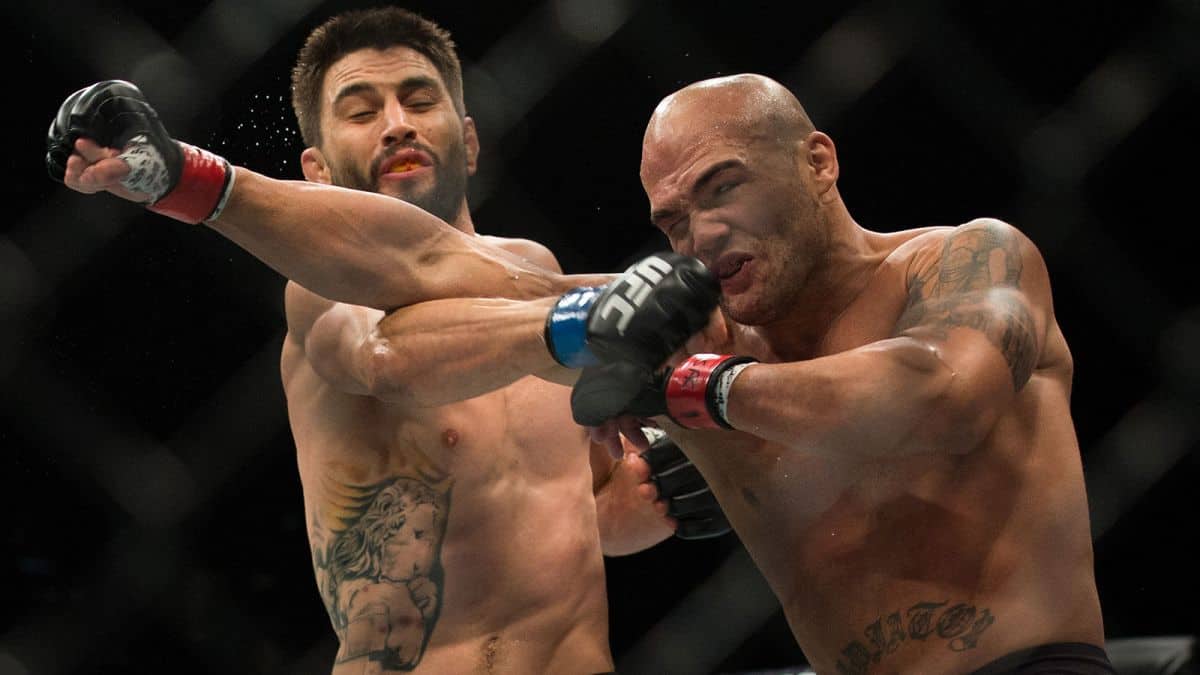 3) Robbie Lawler vs. Carlos Condit
If there was ever a time to wade past a last ditch fifth-round effort by a champion, it was at UFC 195.
Because despite a hellacious barrage by Robbie Lawler to end the final few minutes of his welterweight clash with Carlos Condit, "The Natural Born Killer" outright smoked him the previous four rounds.
But it was "Ruthless" who got the nod in one of the most closely contested title fights of all time, even though Condit out-pointed him 176-to-92 significant strikes on the feet.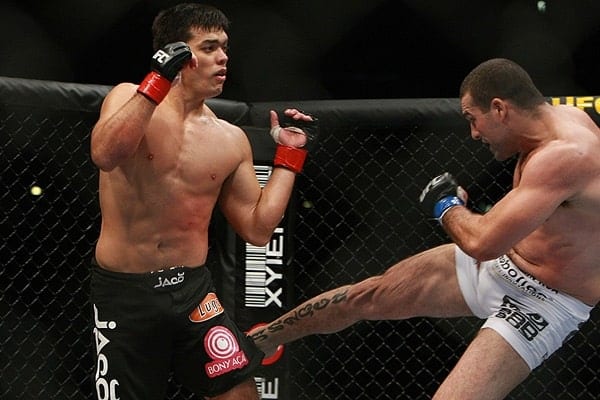 2) Lyoto Machida vs. Mauricio "Shogun" Rua I
There's an expected policy in MMA that a contender must decisively defeat a champion in order to take his belt.
Well, that applies in almost all cases, except when former UFC light heavyweight champion Lyoto Machida did literally nothing to defend his title at UFC 104 opposite Mauricio "Shogun" Rua.
While Rua's relentless leg kicks weren't an overwhelmingly aggressive attempt to finish the fight, he did enough to out-land "The Dragon" entirely on the feet 80-to-35 through five rounds. But the judges remained convinced that Rua didn't do enough to earn the throne, thus gift wrapping Machida his first successful title defense.
Rua would go on to knock the Karate master out in Round 1 of their immediate rematch at UFC 113.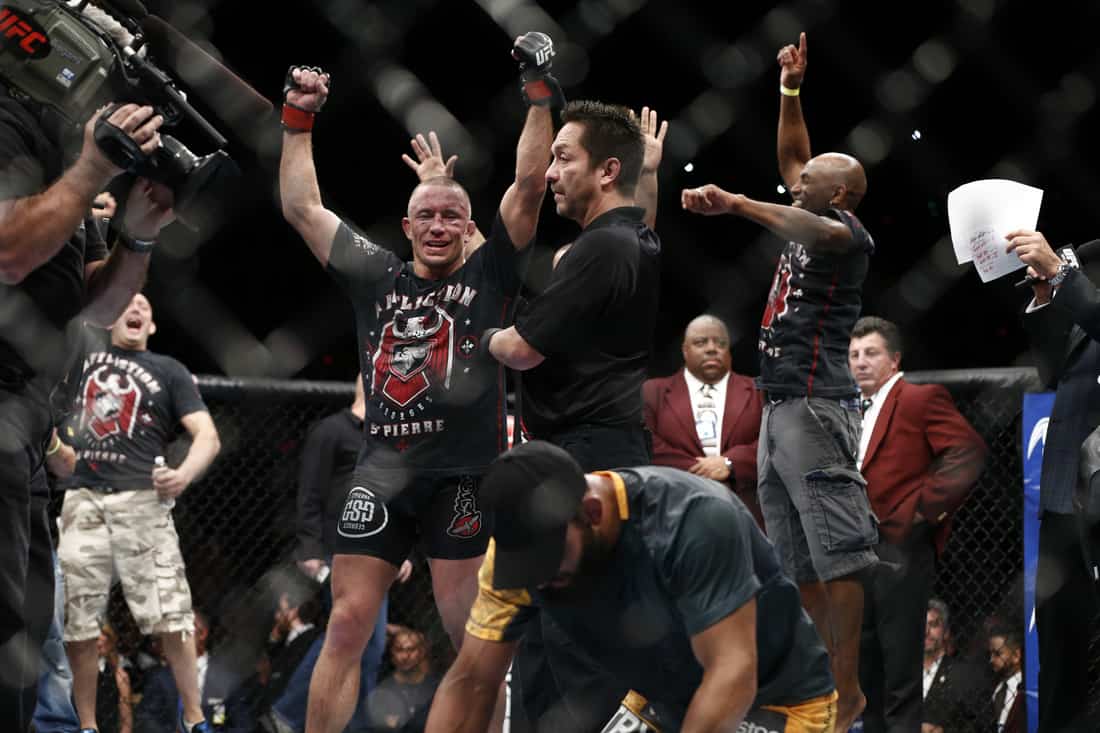 1) Georges St-Pierre vs. Johny Hendricks
Few minds will willingly dispute that Georges St-Pierre did in fact defeat Johny Hendricks at UFC 167 to defend his welterweight title for the ninth straight time.
While it's easy to look at the numbers for what they are, which favor GSP on the feet and on the ground, the punishment that Hendricks dished out should have superceded all o St-Pierre's comparatively light offense.
He would go on to become UFC champion after GSP retired, but Hendricks most certainly did enough to grab three rounds from the Canadian legend. Even St-Pierre believed he had lost the fight when the final bell sounded.