As MMA fans we've almost become immune to stories of fighters getting injured, from broken hands and feet through to fractured noses, orbital bones and torn ACL's.
These kinds of ailments are easily diagnosed from MRI scans and x-rays, but what's harder to pinpoint is the toll that being repeatedly punched, kicked, elbowed and kneed in the face does to the brain and overall mental health of the fighters.
In recent years the brain disorder Chronic Traumatic Encephalopathy (CTE) has come to light in American Football, a condition caused from repeated blows to the head that can cause memory loss, difficulty thinking and eventually dementia, but it's something that can only be fully diagnosed via an autopsy after death.
It's often argued that MMA is still such a young sport, relatively speaking, that we don't fully understand the extent of the damage it may or may not be causing, but while that may be true to an extent, there are already a growing body of anecdotal evidence that some fighters are paying a high price for their exploits in the cage.
In this article we'll acknowledge the elephant in the room and focus in particular on 10 alarming stories of MMA stars who have suffered from one of the leading symptoms of brain trauma – memory loss, whether it's in the immediate aftermath of some of most violent knockouts in UFC history, or in some particularly troubling cases on a daily basis even long after they've retired from the sport.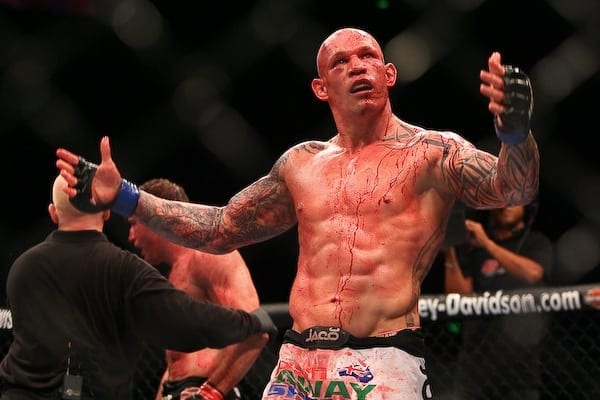 Krzysztof Soszynski
In 2014, 35-year-old UFC fighter Krzysztof Soszynski not only announced his retirement from the sport, but also bravely spoke out about the deeply troubling reasons for his decision.
By that stage Soszynski was already over two-years removed from his last fight against Igor Pokrajac at UFC 140, where he'd been knocked out cold for the first time in his career after just 35 seconds.
Soszynski said on 'Inside MMA' that his brain didn't wake up for 40 minutes after the fight and so he has no recollection of being in the Octagon, giving a post-fight interview backstage, showering or changing afterwards.
Soszynski took six months off afterwards, but then admitted to UFC President Dana White that he was still having "head trouble," including forgetting things, struggling to find words, mixing things up and having difficulty counting backwards from 20 to 0.
Upon hearing that White retired Soszynski on the spot and sent him to a brain specialist to get checked out, but unfortunately for 'The Polish Experiment,' even a few years later he was still dealing with the same issues.
"I'm sitting here now, and I can tell you I don't remember Wednesday. And that's two days ago," Soszynski told Bas Rutten and Kenny Rice on 'Inside MMA'.
Soszynski hasn't bowed down to his ailments though and has gone on to become the UFC's Director of MMA for their U.S. gyms as well as landing small roles in movies like 'Logan' and 'Here Comes The Boom.'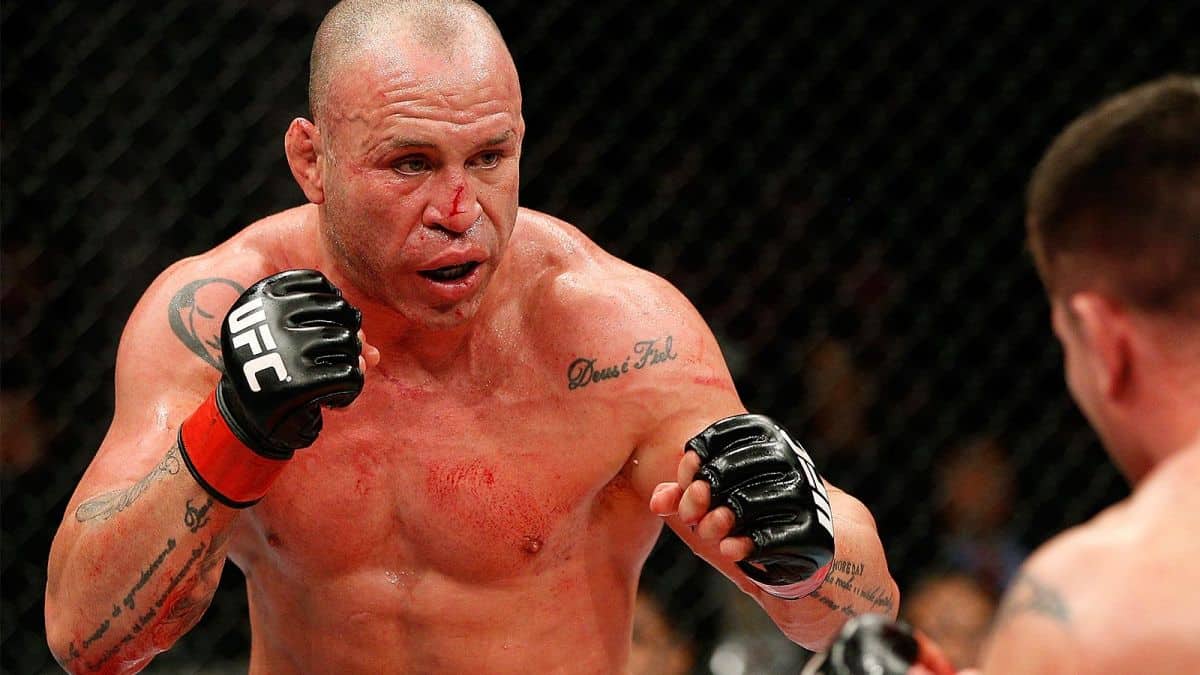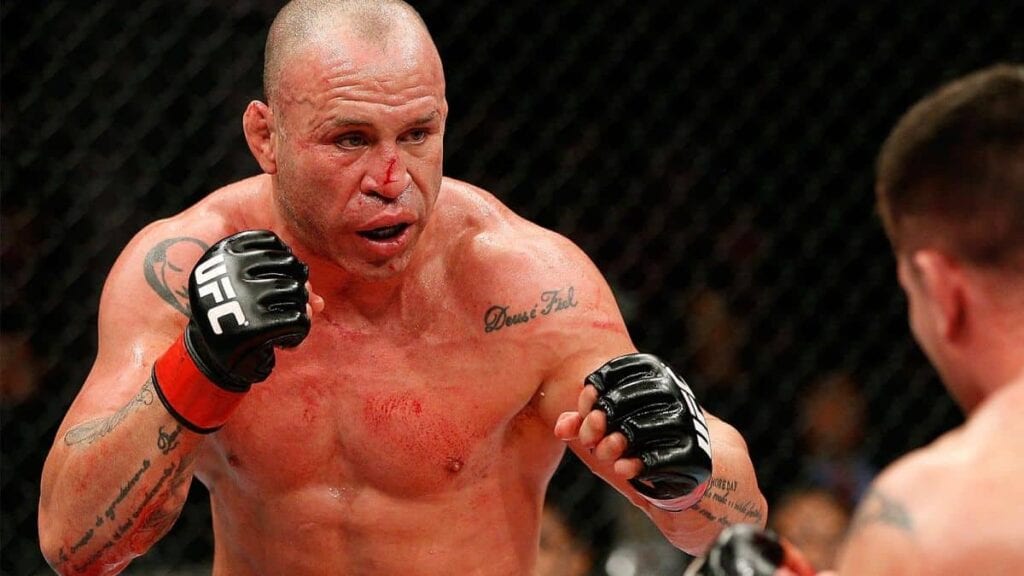 Wanderlei Silva
Given all the wars he has been in over the years, it's not surprising that they have taken there toll on legendary Brazilian fighter, Wanderlei Silva.
After all, Silva has been brutally knocked out by some of the best in the business like Mirko Cro Cop, Quinton 'Rampage' Jackson, Dan Henderson, Vitor Belfort and Chris Leben.
Win or lose, 'The Axe Murderer's' fights are famed for being bloody, violent, brawling battles, as are the infamous full-contact sparring sessions he participated in on practically a daily basis during the heyday of the 'Chute Boxe' gym.
The effect all this has had on Silva's brain is alarming, with the fighter revealing in 2016 that he has 12 of the 15 symptoms of brain damage, including suffering from memory loss.
"Forgetting things is actually good, because you forget the bad stuff, too," Silva joked in an Instagram post to his fans, but it was clear the 40-year-old was worried about the long term health of both himself and the other fighters around him.
"I have a lot of friends who are different from before. They are getting kind of crazy. Who is going to look after us?"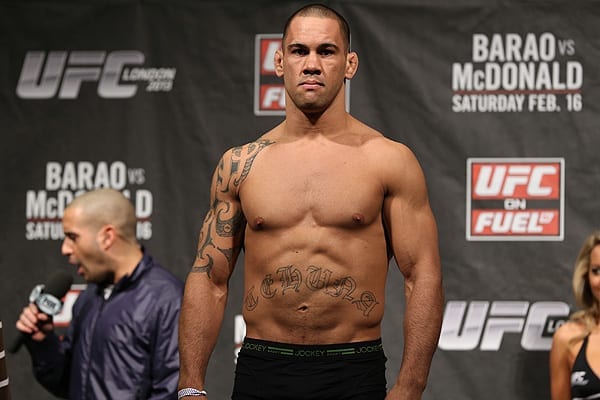 James Te Huna
James Te Huna's final appearance in the Octagon was over in a flash, with former ice hockey enforcer Steve Bosse taking just 52 seconds to land a one-punch knockout.
Te Huna was taken to hospital, where scans would not only show that he had bleeding on the brain from the KO, but that over the course of his UFC career he had gone from having just a couple of lesions to now having multiple ones scattered across his brain.
The news was tough to swallow, but it made sense to Te Huna. After all, though he'd only been knocked out twice in the cage during his 13-year career, he estimates he's probably suffered at least 20 more concussions in sparring.
"There's been a few times, over the last few years, when I've been sparring, and then I'll walk off going, 'how long have I been here for?"' Te Huna told Vice.com last year.
"I'll ask someone 'did I get dropped or something?' 'Nah, nah – you kept going. You buckled a little bit, but you brushed it off.'"
In the past Te Huna's concussion symptoms had only lasted a few days, but after his fight with Bosse they lasted for a full month, during which time he suffered from memory loss, chronic nausea, headaches and would often repeat himself on an hourly basis.
A month after that the 34-year-old Te Huna retired from the sport and he now makes a living as a coach, while harboring concerns that the full impact of the lesions he has on his brain may not become apparent for another 10 or 20 years.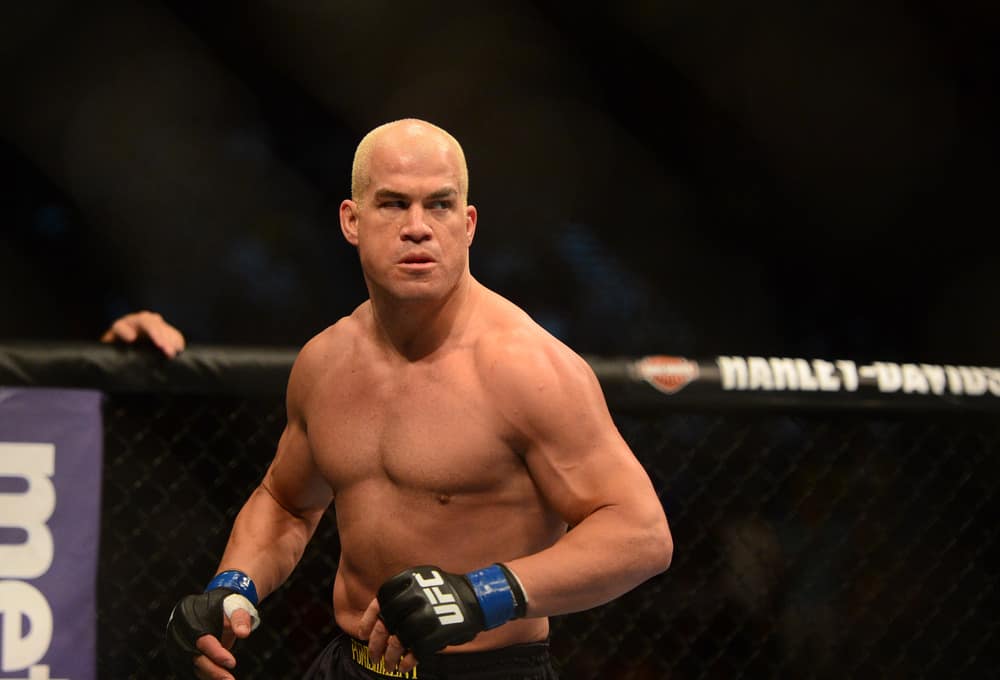 Tito Ortiz
Tito Ortiz came out on the wrong end of a split decision loss to Forrest Griffin at UFC 106 in 2009, but he has no recollection of it.
According to Ortiz it wasn't so much the fight itself that was the problem, but a concussion he'd suffered in training a few weeks earlier due to an accidental headbutt.
Ortiz can't remember a large chunk of time after that – not the time he apparently locked his keys in his car later on in that same camp and his team had to call 'AAA', not his weight-cut or weigh-in for the fight, nor indeed the three round slug-fest itself.
That's just the tip of the iceberg for the former champion though as he estimates he's had over 25 concussions during his long career, often while sparring, and that was a big factor in his decision to retire earlier this year.
"I don't know if you guys got the opportunity to watch the 'Concussion' movie with Will Smith," said on ESPN's 5ive Rounds podcast. "That's scary. It's a scary feeling. Over this last year, I got a few small symptoms like that — forgetful, takes me a second to think about some ideas. I don't want that to happen [long term]."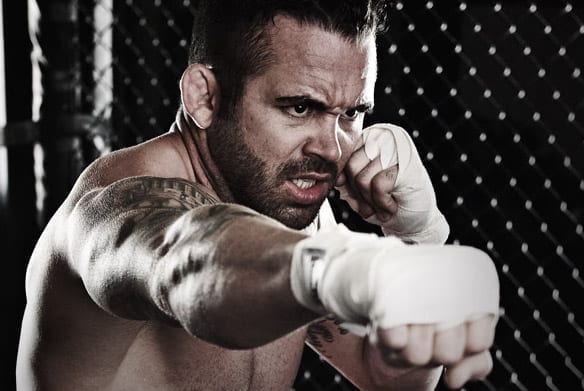 Jamie Varner
A veteran of 35 fights, former UFC and WEC fighter Jamie Varner retired at just 30 years old in 2014 due to fears about the head trauma he'd experienced over the years.
There's actually only one KO loss on his record to Abel Trujillo less than a year before he hung up his gloves, but he believes the real damage was caused in the gym.
Just nine days before his final trip to the Octagon, Varner suffered a concussion in sparring, but when he went to see a doctor about it he was startled to learn that scan results showed he'd suffered over 30 concussions during his life.
Speaking on 'The MMA Hour' in 2015, Varner admitted he hadn't equated being 'rocked' in the gym with being concussed. He says he'd be "in a perpetual state of just constant migraines," which he knew was from sparring, but he assumed that was normal, something that all fighters dealt with.
Things had got bad enough for Varner that even several months after his retirement he was still forgetting simple things like whether he'd brushed his teeth or washed his hair, and was having trouble articulating some words.
Varner said at the time that regular visits to a cognitive therapist had been helping him, but admits to living in fear of getting a debilitating condition like early-onset Alzheimer's disease as a result of his fighting career.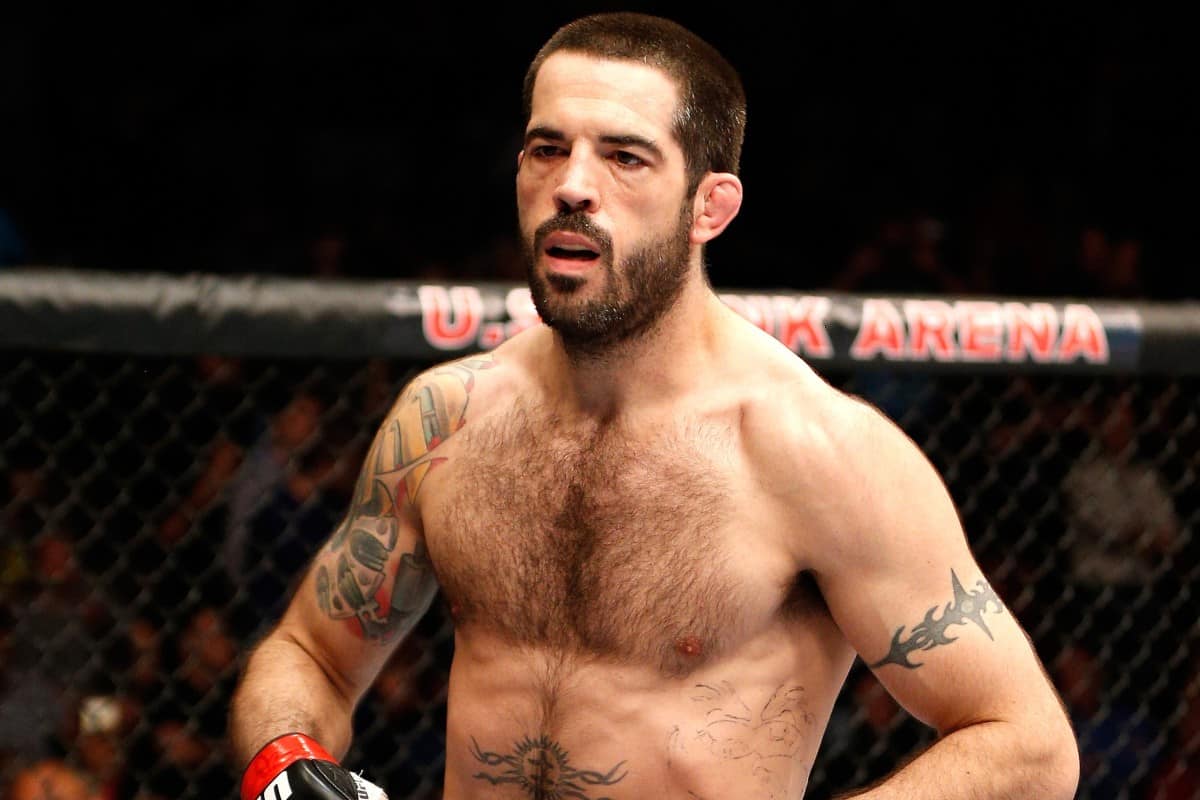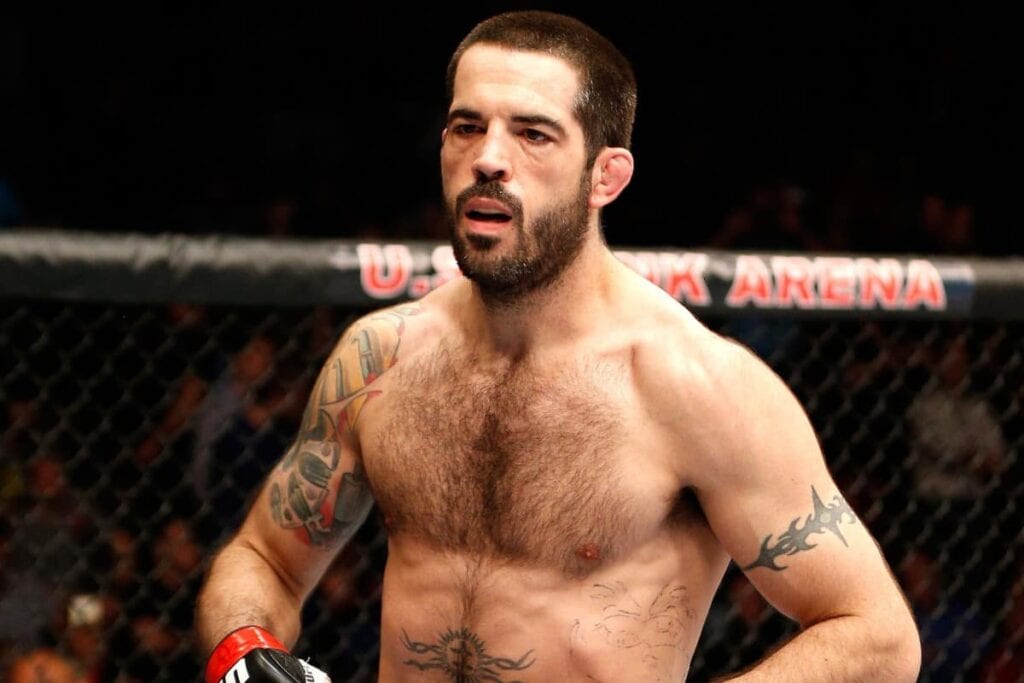 Matt Brown
Matt Brown is renowned for being one of the toughest fighters on the UFC roster, but sadly he's not 'Immortal' to the dangers of getting hit in the head.
A fight with Johny Hendricks at UFC 185 in 2015 marked a turning point for Brown as he suffered a bad concussion in the opening round that left him disorientated, and though he fought on through a decision loss, he felt like the room was spinning the whole time.
Compounding the problem, Brown didn't see a doctor for a week or two after the fight, even though he was stuttering, not finishing sentences, repeating himself and forgetting what he was saying.
It was only one night when he got up from bed and collapsed to the floor that he finally went to the hospital and would have to spend the next 10 days isolated in a darkened room with no entertainment to give his brain time to recover.
A little over a year later, the previously iron-jawed Brown would suffer the first TKO loss of his career to Jake Ellenberger in less than two minutes, but he was still adamant that he wanted to continue fighting.
Troublingly, the 35-year-old's wife said on an AXS TV at the time that she'd noticed her husband's memory wasn't as good as it used to be.
The 36-year-old was KO'd in his next fight by Donald Cerrone, and now even he is starting to openly discuss the possibility that it may be time to retire.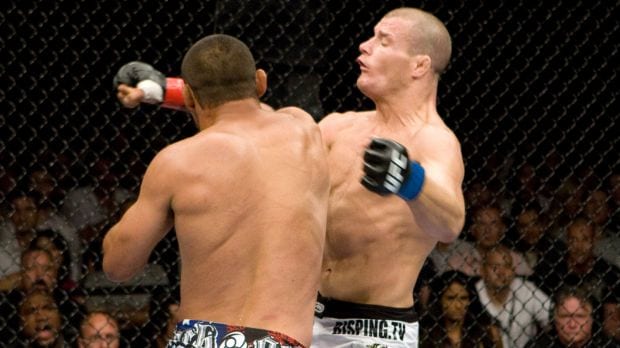 Michael Bisping
Michael Bisping was the victim of one of the most infamous knockouts of all time at UFC 100 in 2009 when Dan Henderson relieved him of his consciousness with one of his patented 'H-Bombs', and then dropped down with all his weight on his prone rival's head with a brutal elbow strike.
"After the fight, I don't remember anything," Bisping recalled years later on BT Sport. "I remember being in the showers and I didn't have a clue what was going on.
"I was saying to my manager at the time, 'I can't be knocked out cause I'm not fighting for another two months, what the hell are you talking about?' and then these people come and go, 'Michael we need to take you to the hospital'. I'm like I'm not going to the hospital and then I'd say again, 'what's going on', I'd just keep repeating myself."
Bisping says he thought he must have been there to corner someone that night and had been convinced to step in to fight someone on short notice, and the reality of the situation didn't begin to sink in until much later that night.
So far the 'The Count' has been one of the lucky ones, as he's been able to bounce back from that devastating finish and has defied the odds to become the UFC's middleweight champion and an analyst for FOX.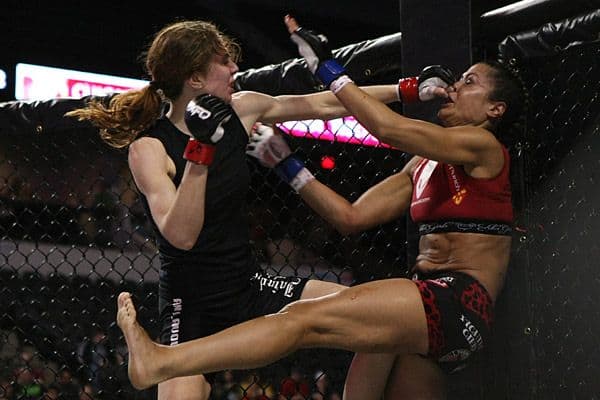 Michele Gutierrez
It's not just male fighters who have experienced problems with their memory, as Michele Guiterrez can testify.
A former Invicta FC fighter, Guiterrez went 3-5 during her MMA career, but also competed in amateur and professional boxing bouts during her 15-year stint in combat sports, and the head trauma that resulted from that has taken it's toll.
"I feel spacey a lot. I do things like put the cheese in the pantry and bread in the fridge," the 33-year-old said on AXS TV in 2014, adding that she also experiences confusion and depression at times. "I have no long term memory and it's awful. I feel like I'm 80 years old. I definitely find it hard to concentrate."
The now retired Gutierrez can't say for sure whether this is down to fighting, but she says she began "feeling different" after suffering a concussion from a TKO loss in 2011.
She also regrets refusing to wear headgear in training, which in hindsight she feels was "irresponsible."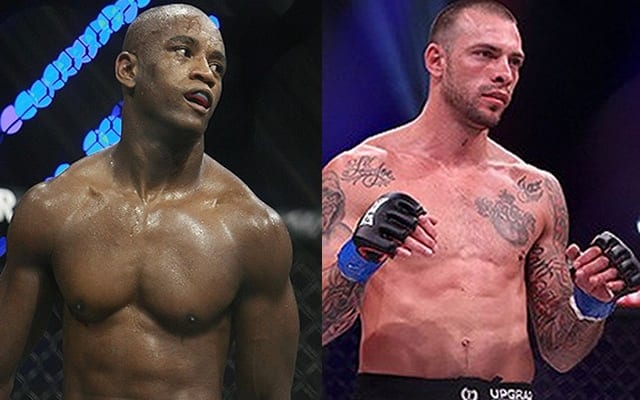 Yves Edwards / Joe Schilling
On an episode of Joe Rogan's 'Fight Companion' podcast in 2016, both Yves Edwards and Joe Schilling shared their stories of having experienced memory loss after a knockout loss.
Edwards story occurred at UFC 131 in 2011 when he was KO'd by Sam Stout in a fashion that Dana White would later describe as, "one of the nastiest I've ever seen."
Edwards says he can't recall walking backstage afterwards, nor a conversation he supposedly had with his cutman, 'Stitch.'
In fact, sitting in his locker room afterwards, Edwards was convinced the fight hadn't happened yet and found it strange that his wife was in the room and that Stout had came in to shake his hand.
Hearing his story, kickboxing star and occasional MMA fighter Schilling said he'd experienced something similar after being knocked out in the ring.
He also couldn't remember walking backstage afterwards, and when he finally started to realize what had happened he immediately phoned his girlfriend to assure her he was okay.
"I call, and she's laughing, and I'm like, what the f*ck are you laughing about? I just got knocked out!" Schilling recalled.
"She says, 'This is the fourth time you've called me.'"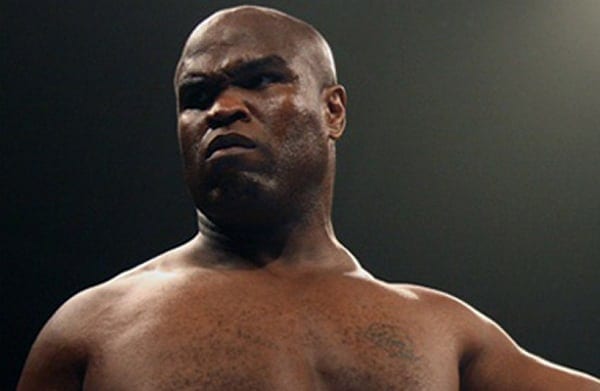 Gary Goodridge
MMA pioneer Gary Goodridge has sadly become the ultimate cautionary tale of what can happen when a fighter keeps fighting too long.
'Big Daddy's' 47-fight MMA career began in the UFC back in 1996 and he also had a long run in PRIDE, often picking up as many losses as he did wins.
However, he kept fighting deep into his 40's, even after the victories dried up completely, suffering eight defeats in a row before finally hanging up his gloves in late 2010 with a 23-23-1 record.
The problem is, Goodridge also had an extensive kickboxing career in K-1 too where he fared even worse, putting together a 12-24-2 record that included an alarming number of knockout losses to some of the sports heaviest hitters.
Goodridge says he needed the money to provide for his family, but the effects on his brain have been catastrophic and by the age of 46 he'd been diagnosed with dementia pugilistica.
His short term memory is so bad he can forget what happened just a few hours earlier, his speech has become slurred, he falls over if he tries to balance on one foot, his sense of smell has diminished and his personality has changed, becoming withdrawn, moody and agitated.
As things stand there is no cure for this condition and so for now all we can do is hope that other MMA fighters don't suffer the same fate as Goodridge when they reach their 40's and 50's.