Tragedy often happens all around us, affecting us to different degrees. It hits us particularly hard when it is a loved one, friend or someone you care about.
Unique to many other sports, mixed martial arts has a strong sense of community. The individual nature of the competition makes the gravity of each bout more significant and as fans we grow more familiar with who the person is that's competing rather than just looking at their statistics.
We see through just the physical nature of the sport. As spectators, we witness the men and women of the sport we love experience their highest highs and lowest lows, often times experiencing those moments with them, at least to some degree.
The volatile, emotional nature of the sport bonds us to the athletes, both as people and as heroes. That bond makes the loss of an athlete that much harder, particularly when it comes before their time. 2016 has been a devastating year for combat sports as a family, losing legends, beloved pioneers and, perhaps most tragic, young prospects.
In this list, we examine 10 athletes that left us too soon. These losses have created a void in the sport that need not be filled, but rather, payed homage to. Although there are many athletes that have passed over the years, and the gravity of each is undoubtedly equal, this list has been limited for length.
These are listed in no particular order.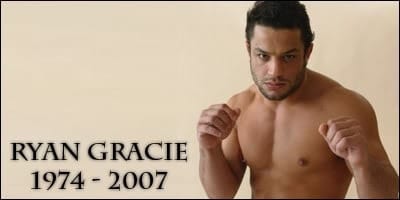 Ryan Gracie
The man many thought of as the wildcard of the Gracie clan built his name in the Pride Fighting ring, destroying opponents and electrifying crowds. Having fought solely inside the Japanese promotion as a professional, Gracie amassed a 5-2 record, with memorable bouts against Kazushi Sakuraba and Ikuhisa Minowa.
Following a car theft, police chase and eventual detainment, Gracie found himself in a jail cell. While in jail, Gracie was paid a visit by his psychiatrist at the request of his wife, who allegedly administered several prescription medications in an effort to calm the fighter down. According to a toxicology report, Gracie had consumed a cocktail of drugs that night, including cocaine, resulting in a fatal overdose that same night in his holding cell. Tragically, Gracie was only 33 years old.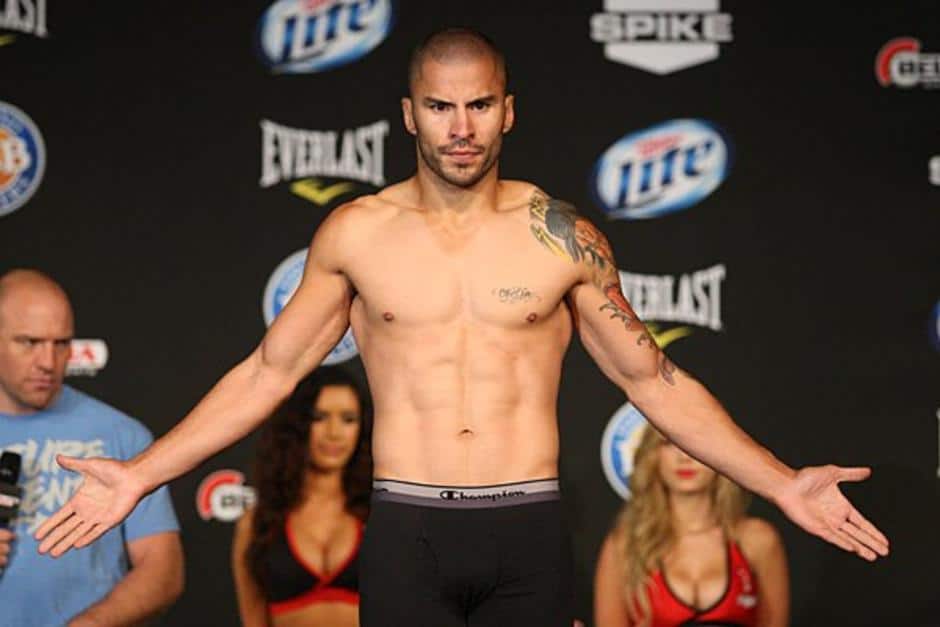 Blas Avena
Fans that remember the Zuffa acquisition of the WEC may remember the name Blas Avena. A welterweight that helped build the WEC's brand from 2007-2009, Avena's exciting fighting style lit up the crowd and quickly made him a fan favorite.  Following his time with the WEC, Avena never made his way to the UFC like many fellow alumni. He did, however, make his way to the Bellator cage. Throughout his career he had notable fights with Josh Neer, Tiki Goshn and Jesse Lennox. Avena's last bout was in the aforementioned Bellator cage with fellow welterweight War Machine, resulting in a 2013 TKO loss.
During the morning of May 4, 2016 – a date that will appear more than once on this list – Avena's body was discovered in his Las Vegas apartment by police. In an official statement made by the LVPD, the cause of death was believed to be suicide. Avena was 32 years old.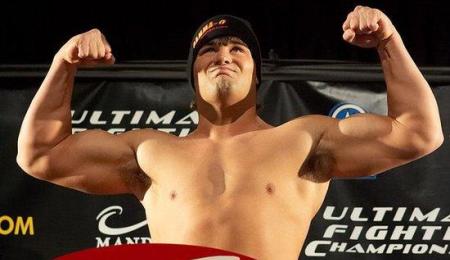 Justin Eilers
One-time heavyweight title challenger Justin Eilers was a heavy-handed Miletich product known to take on any challenge. This was never more prevalent than when Eilers agreed to take on the daunting task of a short notice bout with then-champion Andre Arlovski for the heavyweight title at UFC 53. Following the loss to Arlovski, Eilers dropped his following bout to Brandon Vera. The loss prompted the heavyweight's departure from the UFC, which eventually landed him in Elite XC, following stints in a variety of promotions. The last bout he competed in was a 2008 loss to Antonio Silva for the Elite XC heavyweight title.
Although Eiler's career may not be the most illustrious on the list, the story of his death may take the cake for most bizarre. During Christmas night, 2008, Eilers found himself in a serious dispute with his stepfather, Robert Malec. The altercation escalated and led to a gun shot, fired by Malec, to Eilers' chest. The heavyweight was only 30 years old.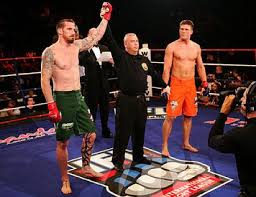 Jeremy Williams
Prior to fighting in the IFL under Marco Ruas, Jeremy Williams had a 5-2-1 professional record and had not competed in over five years, dating back to 2002. Following an offer from Ruas, Williams agreed to join the team and take the middleweight spot for the 2007 IFL season. The choice proved to be a good one as Williams earned consecutive wins, both via technical submission due to triangle, elevating his position in the league.
Despite his professional success, however, Williams' greatest opponent was himself. The promising middleweight took his own life in his home state of California in 2007 in the front seat of his car. Although an exact reason for the act remains a mystery, those close to Williams believe depression played a major role. The loss of Williams played a particularly devastating role in the future of his IFL team, the Southern California Condors. Williams was 27 years old.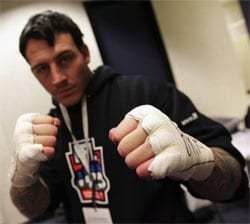 Justin Levens
Like Williams, Justin Levens was a product of Ruas Vale Tudo and an IFL, UFC and WEC veteran. The Marco Ruas protégé started off his career on a seven fight winning streak, which led to a shot at WEC light heavyweight gold against champion Scott Smith. The bout saw Levens lose for the first time as a professional via KO. Despite the loss, however, Levens found himself taking on former middleweight champion Evan Tanner in his UFC debut. The fight with Tanner, along with his next bout, both resulted in stoppage losses, however, leading to his release.
Following his exit from the promotion, Levens eventually made his way to the IFL, representing Marco Ruas in the team-based fight format. The change of pace did not pay off however, as Levens dropped his next five bouts which began with his initial IFL fight, a decision loss to Reese Andy. The last bout Levens participated in was a 2007 Palace Fighting Championship loss to Kenny Ento.
The following year, Levens was found dead along with his wife in their California home. Friends have said they believe depression may have been the cause as Levens was reportedly devastated as a result of the suicide of his friend and fellow fighter, Jeremy Williams. Officials believe the cause of death was a murder suicide, as Levens was found with a gunshot wound to his head, with the gun in close proximity, and his wife's wound was to the body, although no note was found at the scene. Levens was 28 years old.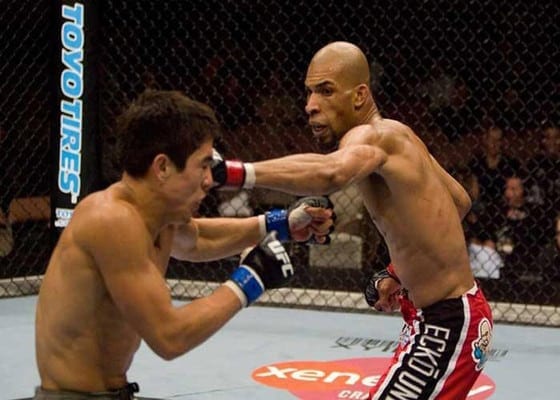 Corey Hill
The former UFC lightweight fighter may be best remembered for his time on The Ultimate Fighter season five, however, videos of Hill went viral following a horrific leg break he sustained during a bout at a UFC: Fight for the Troops event in 2008. Spectators watched as Hill writhed in pain following a full break of his right Tibia and Fibula, which resulted from a low kick that was checked by his opponent, Dale Hartt.
Miraculously, Hill managed to return to the cage just over a year later, with mixed results. Hill's last fight was a loss in January of 2015. The following May, reports of Hill's death surfaced as media outlets reported that the fighter had been suffering from a bout with pneumonia leading to respiratory complications. A lung transplant was made in an effort to save the athlete, but ultimately all efforts failed, leading to his passing. Hill was only 36 years old.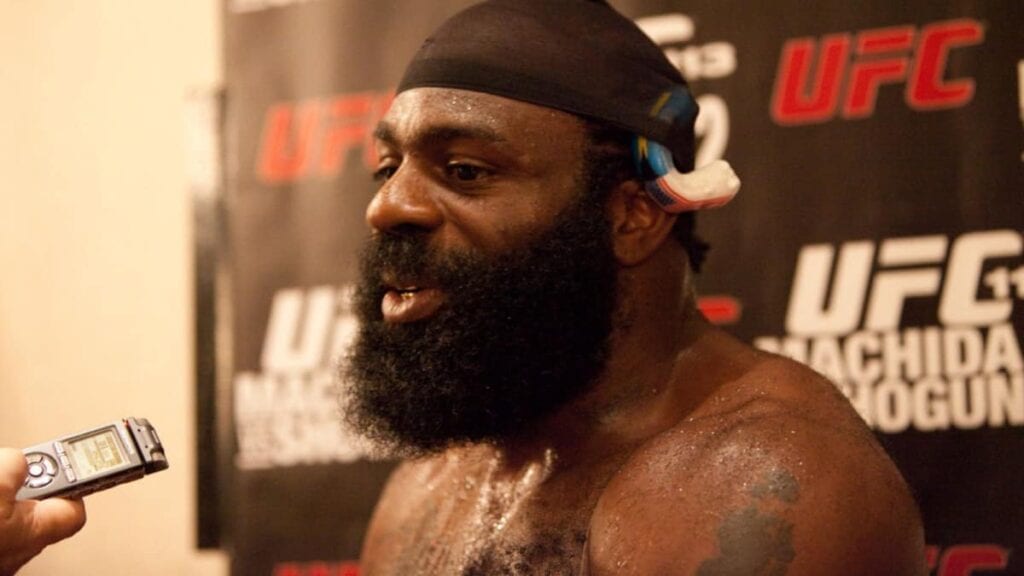 Kevin Ferguson (Kimbo Slice)
The rags to riches story that illustrates the life of former Miami street brawler Kevin Ferguson, aka "Kimbo Slice", could warm the hearts of even the most skeptical of spectators. A former collegiate football player of Bahamian decent, Ferguson found work as a strip club bouncer following a brief, hurricane-induced period that found him homeless. Following his stint as a bouncer, he moved on to work as a security guard for a pornography company. That position led Slice to the world of backyard street brawlers, eventually making him an internet sensation.
The street prowess Slice garnered as a fighter led to an eventual run in MMA under the Elite XC banner, and then a stint in the UFC. Slice was a part of the most watched season of The Ultimate Fighter and has notable wins over James Thompson, Ken Shamrock and Houston Alexander – but perhaps his biggest claim to fame is the fact that he headlined the very first MMA card on network television.
Slice was scheduled to rematch Thompson in the featured bout of Bellator's UK debut. After experiencing health issues the month prior, Kimbo was eventually admitted a south Florida hospital, where he fell victim to heart failure while allegedly awaiting a heart transplant. Ferguson was 42 years old and survived by his girlfriend and six children.
Evan Tanner
Evan Tanner's fighting career was truly something unique. The former middleweight champion competed in the sport at the highest level through multiple generations of the sport. After dropping a light heavyweight title shot against Tito Ortiz at UFC 33, Tanner eventually found new life at middleweight, forging a four fight win streak beginning at UFC 45. Victims on that list include wins over Robbie Lawler, Phil Baroni (twice) and David Terrell. The bout with Terrell served as a title fight for the vacant middleweight belt.
After taking the belt with a first round TKO win, Tanner hit a rough patch, losing his championship status to Rich Franklin in his first defense at UFC 53, and dropping his next bout to David Loiseau. Tanner got back in the win column, submitting Justin Levens, but dropped the last two bouts of his career.
In 2008 Tanner set out on a desert trek in southern California on his newly purchased dirt bike. After the bike ran out of gas, Tanner began the walk to retrieve gas with the intent of returning to the bike. The heat proved to be too much, however, as the veteran fighter succumbed to heat stroke after running out of water on his walk. Tanner was 37 years old.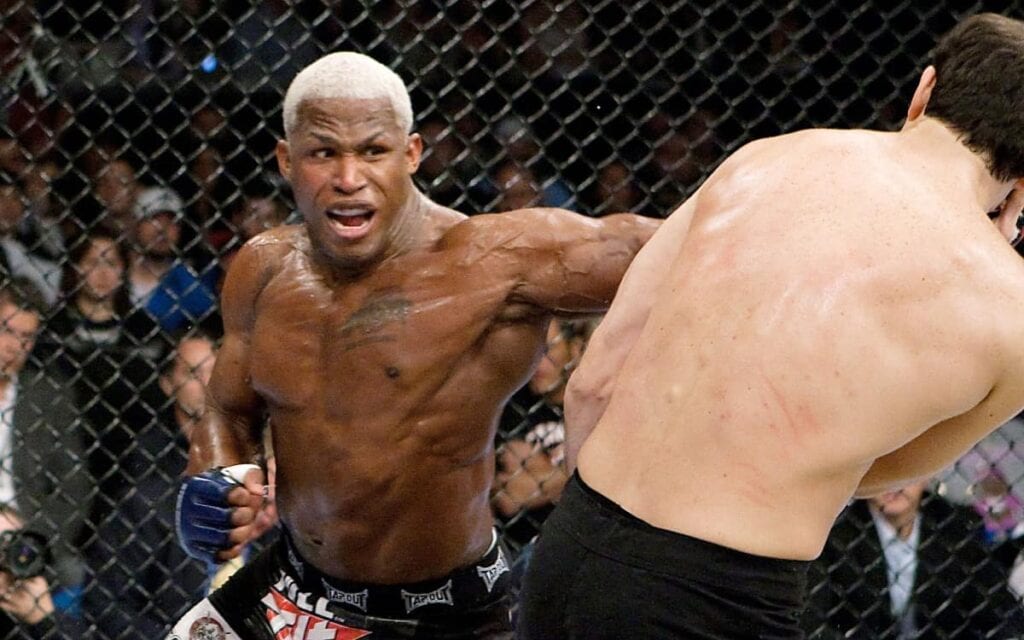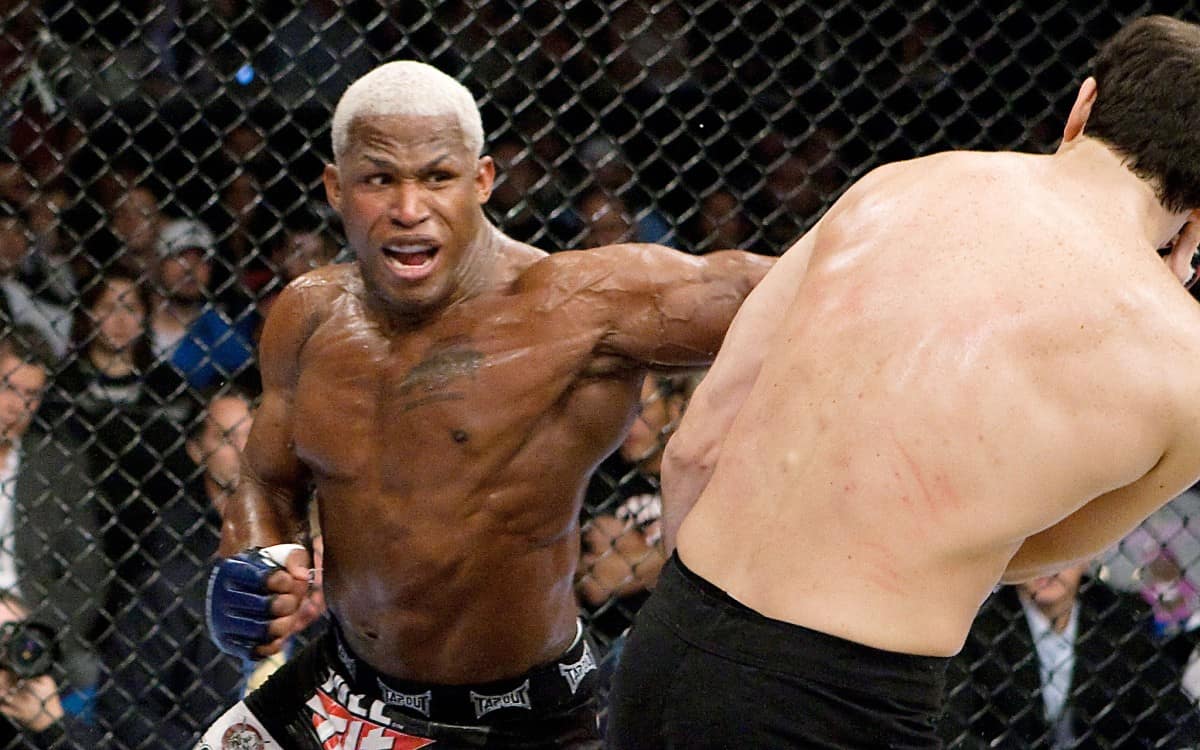 Kevin Randleman
Few can say they held the title of "baddest man on the planet", but Kevin Randleman lands on that short list. The former heavyweight champion was known for his wrestling prowess and smothering power. A member of the Hammer House with Mark Coleman, Kevin Randleman made a name for himself in the UFC. Much like Coleman, however, his career spiked upwards when he made his way to the Pride FC ring.
Randleman had notable wins over the likes of Mirko Cro Cop, Murilo Rua and Pedro Rizzo – but many recognize him for the jaw dropping slam he instituted in the 2004 Pride heavyweight grand prix against then-heavyweight champion, Fedor Emelianenko. After an up and down career that followed, Randleman's last fight took place in 2011, a submission loss to Baga Agaev under the Pro FC banner.
In 2016, Randleman was transported to the hospital after developing pneumonia. Shortly after, he experienced a fatal heart attack while admitted. Randleman was 44 years old.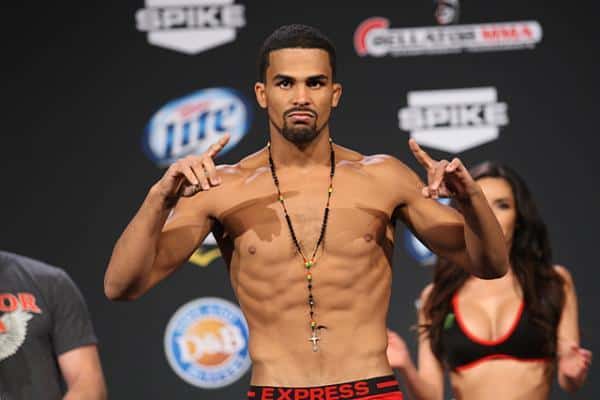 Jordan Parsons
When one thinks of a fighting career that ended too soon, no better example can be found than that of Jordan Parsons. The Blackzillians product sported an 11-2 record and found his most notable success inside the Bellator cage. Parsons was scheduled to compete on a Bellator card set to take place on May 14, 2016, however, Parsons fell victim to hit and run less than two weeks prior that left him in critical condition.
While on a run, Parsons was struck by a Range Rover in south Florida, leaving the young athlete's life hanging in the balance. Following multiple complications and a leg amputation, he eventually succumbed to his injuries on May 4, 2016. Parsons was 25 years old.