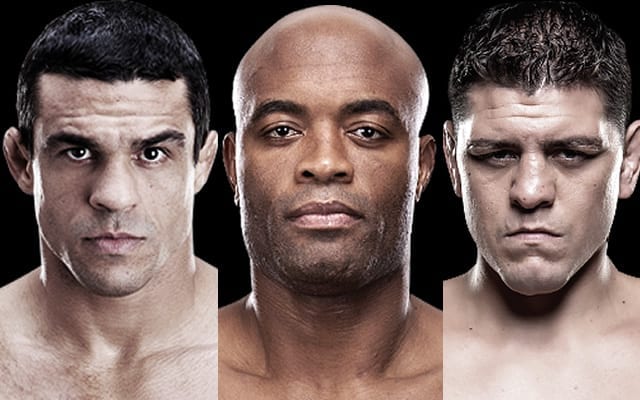 How would a UFC star fare in the boxing ring?
That's the question everybody seems to be debating in the build-up to Conor McGregor's blockbuster fight with Floyd Mayweather on August 26th, but it's worth keeping in mind that 'The Notorious' is far from the first UFC fighter to have fought in the squared circle.
In all fairness, the circumstances surrounding McGregor Vs Mayweather are unique. We've never seen anything of this magnitude before – a UFC champion at the peak of their career head to the boxing ring, let alone agreeing to face one of that sport's all-time greats.
Nevertheless, there are a number of fighters currently fighting in the UFC who do have professional boxing bouts on their records, often from much earlier in their career's, and in this article, we'll take a closer look at how they did – from the good and the bad through the downright ugly.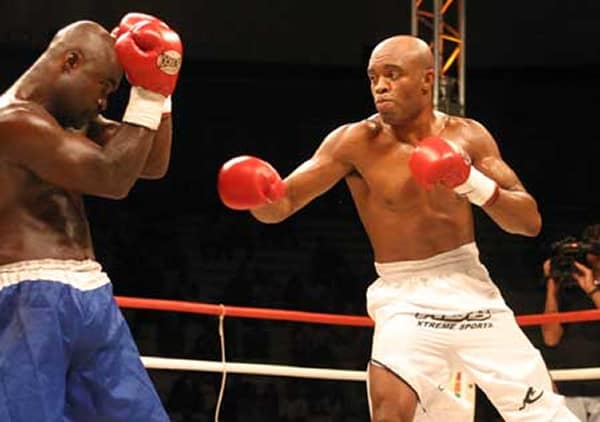 Anderson Silva
One of MMA's all-time greats, Anderson Silva has also tested his skills in the boxing ring twice during his combat sports career.
His pro boxing debut took place in his native Brazil all the way back in 1998 when he was just 23 years old. At the time he was only just getting started in his MMA career too, with both of his wins at the time having come during a single-night tournament a year earlier.
Despite his lack of experience, Silva was handed a tough first outing against Osmar Luiz Teixeira, a cruiserweight (200 pounds) who held an 8-2 boxing record and had finished six of his fights inside the distance.
No video or photographs exist of the fight, but officially it was recorded as a victory for Teixeira due to Silva retiring after the second round, allegedly due to body shots.
After a two year absence, Silva returned to MMA, and by 2005 had amassed a 15-3 record, but after surpisingly being released by the PRIDE organization, he briefly opted to return to the boxing ring.
This time he faced Julio Cesar de Jesus, a newcomer who would prove to be no match for Silva's by-now seasoned striking and was finished with punches to the body and head in the second round.
It wasn't long before Silva signed for the UFC and he would go on to achieve superstardom as their long-reigning middleweight champion, but over the years he's also harbored an ambition to fight legendary boxer Roy Jones Jr in the ring.

However, despite both indicating their interest in the match-up, this particular super fight has never come to fruition.