Hellbent on living life to its fullest, UFC star and extreme sports enthusiast Donald 'Cowboy' Cerrone has long been a fan favorite thanks to his thrilling all-action fights inside the Octagon and his wildman antics outside of it.
A truly unique character who seemingly has more lives than a cat, in this article we'll take a look at 10 of the craziest stories involving Cerrone over the years, including an alarming number of life-threatening incidents on land, air, and sea.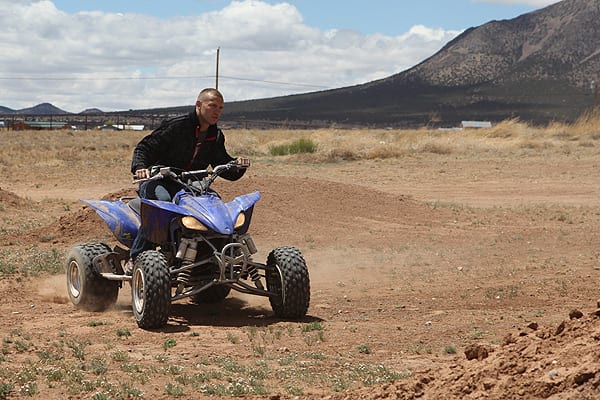 Disemboweled On An ATV
In the summer of 2006, Cerrone was riding his ATV over a jump when he lost control and ended up landing stomach-first onto the handlebars.
The injury he suffered was grotesque, essentially leaving him disemboweled and in absolute agony.
Cerrone was rushed to hospital, where he'd have to be revived three times and had a large portion of his intestines and a section of his stomach removed, before being placed in an induced coma for the next two weeks.
Thankfully, Cerrone recovered and soon continued his fighting career, but six-years later the injury came back to haunt him when his stomach rolled around his intestine, giving him an intensely painful stabbing sensation in his abdomen.
Again rushed to the hospital, Cerrone had to have his intestines flushed out and then water poured into his stomach to unspin it from his intestines.

Cerrone was two weeks out from a fight with Jeremy Stephens at the time, but despite being urged by his team to pull out, he still fought and won by unanimous decision.