The UFC octagon has long been billed as the ultimate proving ground for mixed martial arts (MMA) fighters, and as such has played host to the great of the sport for over 20 years.
However, it would be wrong to suggest that all the best fighters in the world have fought in the UFC at some point in their careers, as there have been some notable stand-outs that have never fought on the sport's biggest stage.
As you'll read in the pages that follow, the reasons for this are varied, from financial stumbling blocks and personality clashes at the negotiating table, through to injury woes and personal issues, and occasionally just simply having been inexplicably overlooked.
There's some serious talent on display here, so prepare to consider what might have been as we countdown of the 10 best fighters who have never fought in the UFC.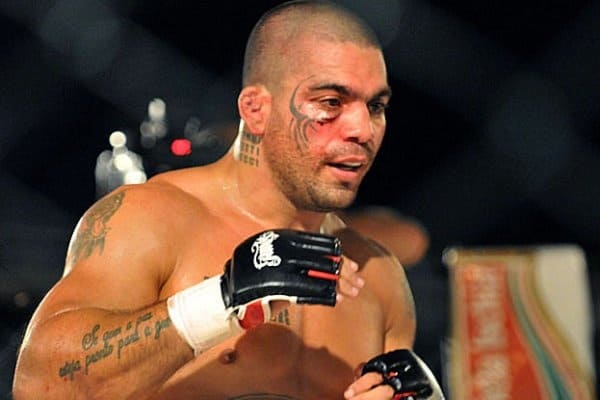 10. Paulo Filho
An extremely talented fighter, Filho would surely have fought in the UFC at some stage in his career had he not been sidetracked by a bigger battle with his own inner demons.
The Brazilian's career began with victories in Heroes, Deep and Pancrase promotions, and that soon led to him signing with PRIDE.
Filho could do no wrong as he continued to extend his unbeaten record with wins over the likes of Ryatuo Sakurai and Murilo 'Ninja' Rua, before taking out Ryo Chonan and Kazuo Misaki to reach the final of the PRIDE Middleweight Grand-Prix in 2006, but a bicep injury would then force him out of the tournament.
Filho left PRIDE after that, but continued to impress by winning the WEC's middleweight title against Joe Doerksen and then successfully defended the belt against Chael Sonnen.
By this stage Filho had compiled a flawless 16-0 campaign and was being hailed by some as the best middleweight in the world, but his career then began to spiral out of control due to depression, drug addiction, money issues and later health problems.
Despite several attempts to get back on track, trouble never seemed far away from Filho, and at one stage he would claim just three wins in 11 fights, ending any hopes of making his way to the UFC and instead becoming the poster child for wasted talent in the sport.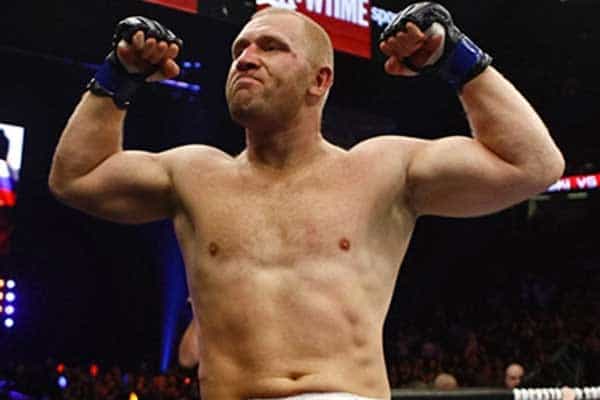 9. Sergei Kharitonov
Russian heavyweight Sergei Kharitonov has made a big impression in a number of high-profile MMA organizations over the years, but alas, not the UFC.
Kharitonov's career began with back-to-back one-night tournament wins in the Ukraine and Russia, which quickly led to him being picked up by PRIDE, where he'd prove to be a force to be reckoned with by compiling an 8-3 record.
The well-traveled veteran has also fought for Strikeforce, Bellator, DREAM, Heroes and Rings, and over the course of his overall 23-6 record, he's defeated big-name stars like Alistair Overeem, Andrei Arlovski, Fabricio Werdum, Pedro Rizzo and Semmy Schilt – beating many by strikes.
A fighter with a proven propensity for violence like Kharitonov seems like a perfect fit for the UFC, and indeed when Strikeforce folded, the Russian ace's contract was handed over to ZUFFA.
However, Kharitonov was caught in the crossfire in 2011 when UFC President Dana White fell out with his management team Golden Glory, leading to the Russian being released from his contract through no fault of his own without ever having fought in the UFC.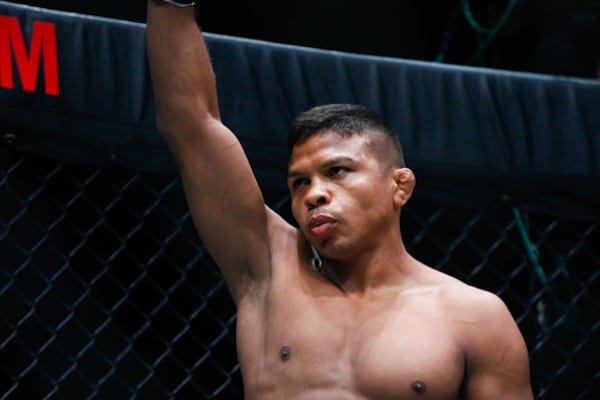 8. Bibiano Fernandes
Despite being on the UFC's radar for some time, Bibiano Fernandes has repeatedly resisted the urge to fight in the octagon, preferring to pursue a lucrative fighting career in Asia instead.
A Brazilian Jiu-jitsu ace, Fernandes first made a name for himself when he won DREAM's featherweight tournament in 2009 and two years later, he also emerged victorious in their bantamweight tournament as well.
By that stage, 'The Flash' was a top 10 ranked 135-pounder and had compiled a 13-3 record, leading to rumors that he was all set to sign with the UFC.
However, it then transpired that Fernandes had decided to walk away from the deal in favor of signing with rising Asian promotion ONE FC due to being offered a better contract that would give his family more financial security.
Fernandes would go on to win ONE FC's bantamweight title and has since defended it five times, extending his unbeaten run to 12 fights by the end of 2016 for an overall career record to date of 20-3.
There was again talk earlier this year that the now 36 year-old Fernandes may sign with the UFC after his contract came to an end, but that's now been ruled out with the news in February that he's re-upped his deal with ONE FC and will be given a job there when he retires.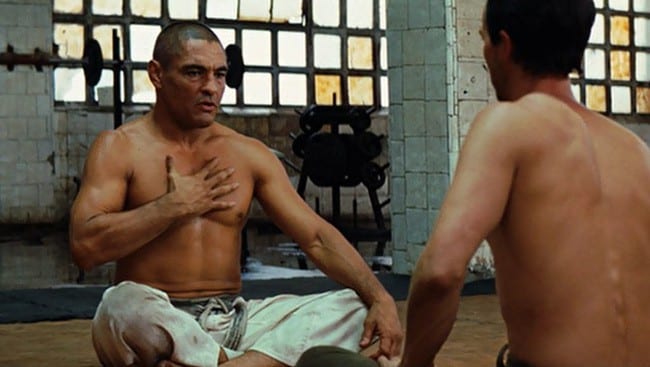 7. Rickson Gracie
Rickson Gracie is frequently cited as the most talented fighter to emerge from his world-famous family, and as such, fans have mourned the fact that they never had an opportunity to see him compete in the octagon.
Gracie boasts having won well over 400 bouts in various forms of combat, including jiu-jitsu tournaments and no-holds barred challenge fights – a feat that's been met with some skepticism over the years, but nevertheless has only added to the sense of mystique surrounding this legendary fighter.
What is certain is that Gracie submitted all of his opponents during a perfect 11-0 MMA record that included winning one-night tournaments at Vale Tudo Japan for two years running in 1994-1995, while he later enjoyed a brief stint in the early days of PRIDE before retiring in the year 2000.
Various sources over the years have confirmed that Rickson Gracie was originally planned to be the Gracie family's sole representative at the first ever UFC event in 1993, but as fate would have it, disagreements with his half-brother Rorion Gracie, who was a co-founder of the promotion, led to Royce Gracie being chosen instead, and the rest is history.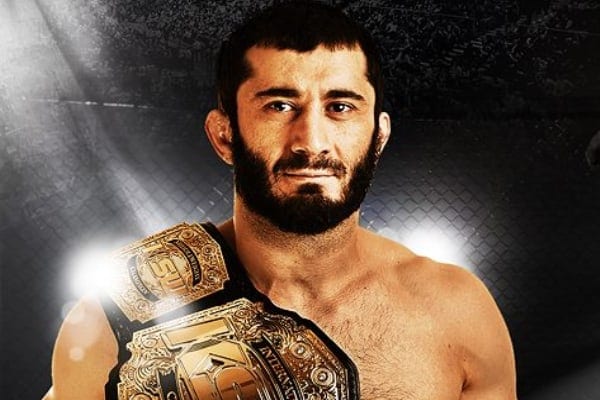 6. Mamed Khalidov
Though he's considered one of the top middleweights in the world and owns a formidable winning record, all signs point to Khalidov never competing on the sport's biggest stage.
Instead, Khalidov has spent the vast majority of his career competing in Poland, where he now holds citzenship, becoming one of the biggest stars in the country's biggest promotion, KSW, which benefits from mainstream TV coverage there.
During his time with KSW, Khalidov has compiled an enviable run of 13 fights without defeat, taking his overall career record to 32-4-2 and defeating a number of well-known fighters along the way, including the likes of Matt Lindland, Kendall Grove, Melvin Manhoef and Ryuti Sakurai.
Over the years major promotions like the UFC, Strikeforce and Bellator have all tried unsuccessfully to convince 'Cannibal' to sign with them, despite the fact that he's expressed an interest in testing himself against the octagon's best fighters.
"I helped raise and develop the sport in Poland," Khalidov explained to ValeTudo.Ru in 2015. "Now it has become very popular there. I put in a lot of hard work and have been in the Top 10 in the world rankings and, accordingly, have reached a good financial situation."
Now 36, time is running out for Khalidov to head overseas and it appears he is content to see out the remainder of his career in Poland.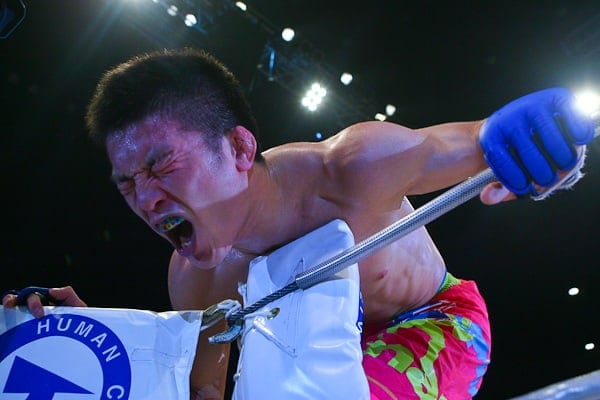 5. Shinya Aoki
As one of Japan's biggest and most charismatic MMA stars, Shinya Aoki seems like he's tailor-made for the UFC, but despite having a career that spans nearly 50 fights in total, he's never stepped foot in the octagon.
Instead, Aoki has spent his career fighting almost solely in Asia for leading organizations there like PRIDE, DREAM, Shooto, Deep, and most recently ONE FC, winning multiple titles along the way.
Widely regarded as one of MMA's best and most creative grapplers, Aoki has compiled a 39-7(1) record, including 25 victories by submission, with some of his biggest wins coming against the likes of Eddie Alvarez, Vitor Ribeiro, Joachim Hansen, Tatsuya Kawajiri and Kazushi Sakuraba.
On more than one occasion over the years the UFC has attempted to sign Aoki, such as in 2005 when the UFC made him an offer to fight BJ Penn, though the deal fell through before it came to fruition.
In 2013 the UFC returned to the negotiating table with a three-fight deal, but Aoki turned them down after being offered a more favorable offer to remain with ONE FC.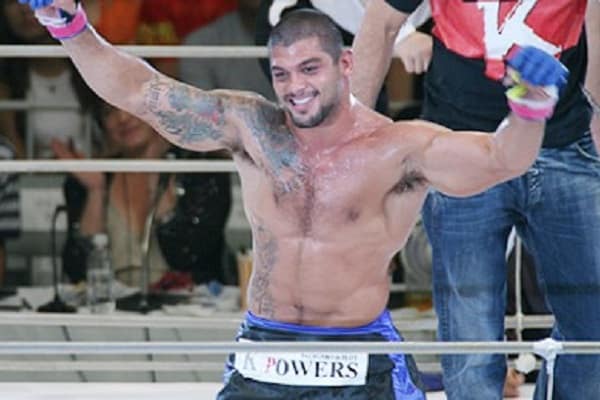 4. Ricardo Arona
A major player in the PRIDE era, it's a bitter pill to swallow that Brazilian Arona didn't have a chance to grace the octagon before his retirement.
A decorated submission grappler, Arona's career began in Rings, and after becoming their middleweight champion in 2001 he'd put pen to paper on a deal with PRIDE.
He hit the ground running there with wins over Guy Mezger, Dan Henderson and Murilo 'Ninja' Rua, and later would reach the final of the 2005 PRIDE Middleweight Grand Prix by defeating Dean Lister, Kazushi Sakuraba and Wanderlei Silva.
Arona also defeated Alistair Overem during his 8-4 PRIDE run, but unlike many of his contemporaries, he didn't make the jump to the UFC when the promotion ended, citing a need to take some time off to rest and recuperate first.
Unfortunately, injuries would then hamper Arona's chances of competing in the UFC and he eventually retired in 2009 with a 14-5 record.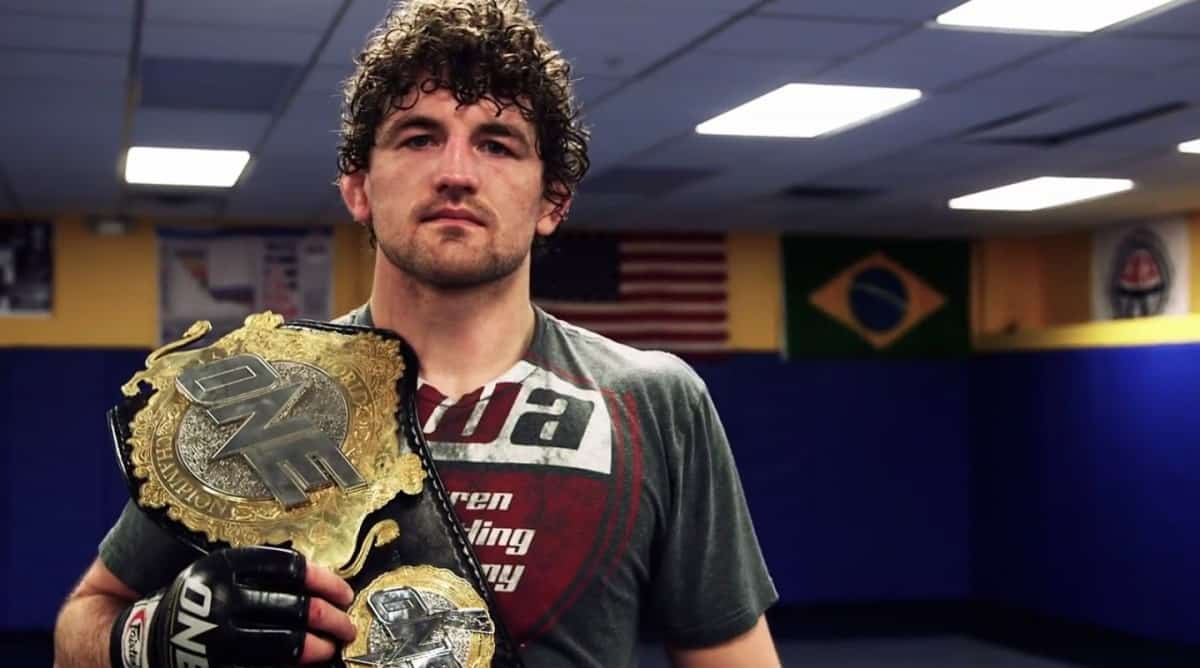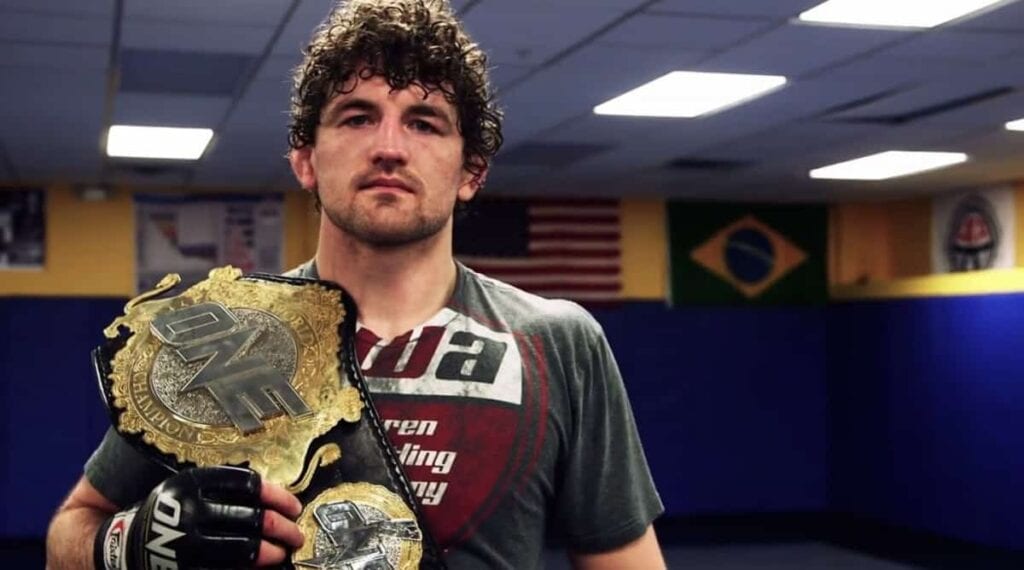 3. Ben Askren
Askren has compiled an impressive fighting resume over the course of his seven-year career, yet the door to the UFC still remains firmly closed for him.
The 32-year-old is a former Olympic wrestler who has made a successful transition to MMA, winning welterweight titles in both Bellator and ONE FC during his undefeated 15-0(1) career so far.
In 2013 Askren left Bellator and it seemed like the perfect time for him to sign with the UFC. However, despite being 12-0 at the time, Dana White opted not to sign him, questioning the level of competition he'd faced and recommending that "Funky" get more experience elsewhere.
It's more likely that White just didn't like his grinding, wrestle-heavy approach to fighting, but whatever the reason, the outspoken Askren didn't take kindly to the snub and has since had an adversarial relationship with the UFC president.
With White once saying Askren was "not my kind of guy," it's unlikely they'll ever find common ground and the 32-year-old has indicated that he may well retire when his current ONE FC contract expires.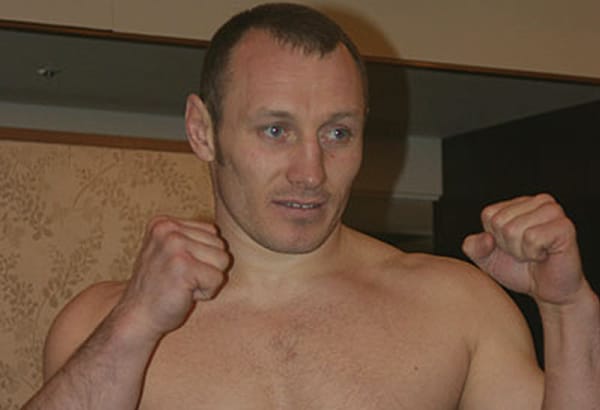 2. Igor Vovchanchyn
A pioneer who began his fighting career in his native Ukraine back in 1995, Igor Vovchanchyn achieved legendary status in the sport of MMA despite never competing in the UFC.
Known for his devastating power, Vovchanchyn was one of the most feared fighters of his era – and rightly so, with 51 of his 59 MMA victories having come inside the distance, including 41 by knockout.
What's all the more remarkable about that is the fact that he stands just 5′ 8" tall with a 68" reach, and the stocky powerhouse was willing to take on all comers from light heavyweight up to super heavyweight.
A one-night tournament specialist, Vovchanchyn eventually found his way to the PRIDE organization, and soon after he reached the runner-up spot in their Open-Weight Grand Prix in 2000. He racked up a total of no less than 27 fights there – the second most in the history of the legendary Japanese promotion.
Unfortunately injuries inevitably began to take their toll and so Vovchanchyn retired in 2005 with a 56-10(1) career record before having the opportunity to compete in the UFC.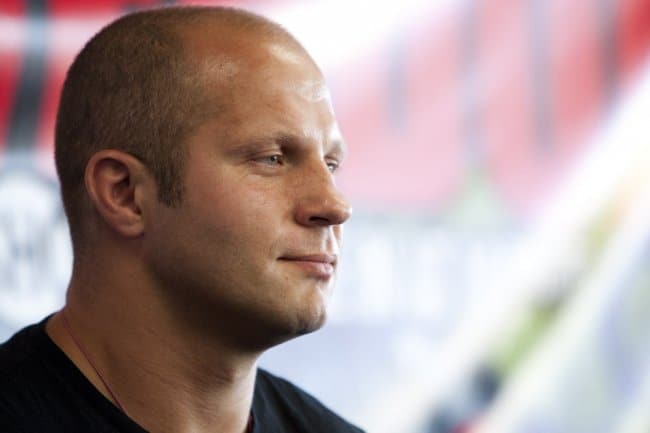 1. Fedor Emelianenko
If you ask any MMA fan who the best fighter never to fight in the UFC was, it's almost guaranteed that the answer will be none other than 'The Last Emperor' himself, Fedor Emelianenko.
Believed by many to be the greatest heavyweight of all-time, the Russian superstar compiled a remarkable 28-fight unbeaten streak at one stage that spanned across the heyday of his run in the PRIDE organization and beyond.
Along the way he'd become PRIDE's heavyweight champion and defeat a who's-who of the division, including Antonio Rodrigo Nogueira, Mirko 'Cro Cop' Filipovic, Mark Hunt, Mark Coleman, Semmy Schilt, Matt Lindland and Kevin Randleman.
His reign of terror continued after leaving PRIDE, defeating former UFC champions Tim Sylvia and Andrei Arlovski in the short-lived Affliction promotion before his unbeaten streak finally ended after nearly 10 years in Strikeforce.
The UFC has tried to sign Emelianenko numerous times over the years, but the two parties have never been able to see eye-to-eye on the deal even though Dana White claimed to MMAWeekly in 2011 that the fighter had been offered, "More than he's ever made in his entire career, and more than he will ever see in the rest of his life."
Despite their relationship having grown frostier than a barren Siberian plain, it's telling that White once admitted to fans that his biggest regret as president of the company is his inability to strike a deal with the Russian legend, who, at the age of 40, recently snubbed the UFC once again to sign with Bellator instead.