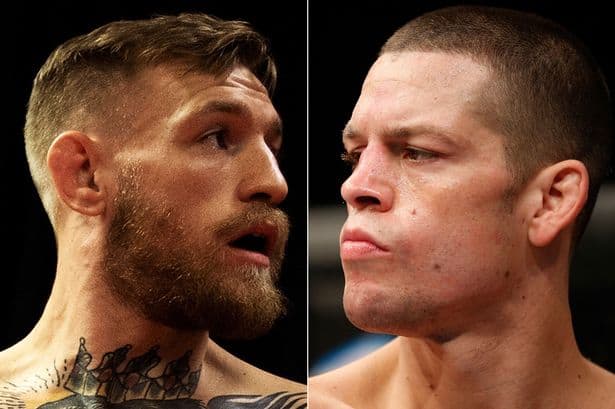 It's a legitimate question, as the fate of not just one or two, but three divisions could rest on the shoulders of Conor McGregor and Nate Diaz at UFC 196…
The lead up to UFC 196 was marred with injury when Rafael dos Anjos broke his foot training for Conor McGregor and was forced to withdraw from this weekend's (Saturday March 5, 2016) pay-per-view main event.
Suddenly the card was under serious threat of unravelling and the search for McGregor's stand-in opponent was on with under two weeks left to fight date. The ironic similarities between UFC 196 and the UFC 189 saga were obvious.
In stepped Stockton bad boy Nate Diaz, and suddenly a battle of trash talkers would headline UFC 196, which, for the most part, has been massively entertaining.
But there was one caveat from the camp of Diaz, as they weren't willing to cut down to lightweight on such short notice so the fight had to take place at welterweight. A fair enough statement, but the ramifications of this move up of two weight classes for featherweight champ 'The Notorious' could be felt in no small amount by three of the UFC's most popular divisions.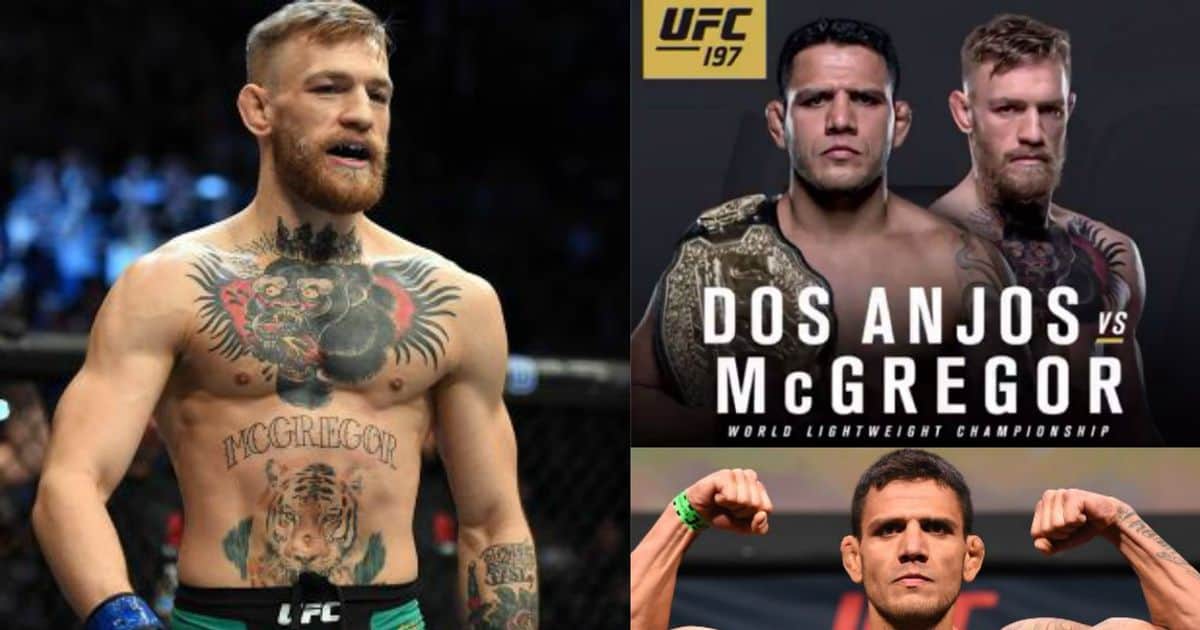 As McGregor makes his 170-pound debut, consider this; how well will his body adapt from being molded to that of a welterweight competitor, to cutting straight back down to featherweight for his next fight?
Probably not very well, and with the original booking of dos Anjos still potentially looming, it's likely that he'll be facing the Brazilian lightweight boss in his next fight. For the line of featherweight contenders and the ex-champion Jose Aldo, this is not an exciting prospect.
So already you see the complications for the featherweight class, but what about lightweight?
If you remember, in recent weeks McGregor said he wants to fight Robbie Lawler for the welterweight belt at UFC 200. That statement may not hold weight in the myriad of trash talk going on recently, but remember how he called out the lightweight champion before thumping Aldo, and look what happened there.
So conceivably two divisions could be put completely on hold, as could the top contenders at welterweight if McGregor faces Lawler next, but that could also depend on when dos Anjos is healthy to defend.
And so we come to the crux of the article, what happens if Nate Diaz destroys Conor McGregor at UFC 196?
Read On TO Find Out….
If you enjoyed this story, please share it on social media!