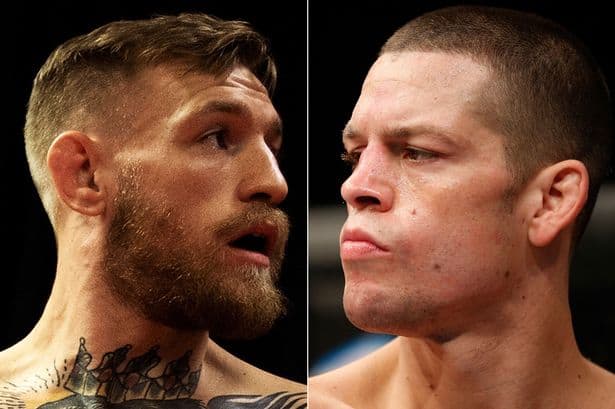 It's a legitimate question, as the fate of not just one or two, but three divisions could rest on the shoulders of Conor McGregor and Nate Diaz at UFC 196…
The lead up to UFC 196 was marred with injury when Rafael dos Anjos broke his foot training for Conor McGregor and was forced to withdraw from this weekend's (Saturday March 5, 2016) pay-per-view main event.
Suddenly the card was under serious threat of unravelling and the search for McGregor's stand-in opponent was on with under two weeks left to fight date. The ironic similarities between UFC 196 and the UFC 189 saga were obvious.
In stepped Stockton bad boy Nate Diaz, and suddenly a battle of trash talkers would headline UFC 196, which, for the most part, has been massively entertaining.
But there was one caveat from the camp of Diaz, as they weren't willing to cut down to lightweight on such short notice so the fight had to take place at welterweight. A fair enough statement, but the ramifications of this move up of two weight classes for featherweight champ 'The Notorious' could be felt in no small amount by three of the UFC's most popular divisions.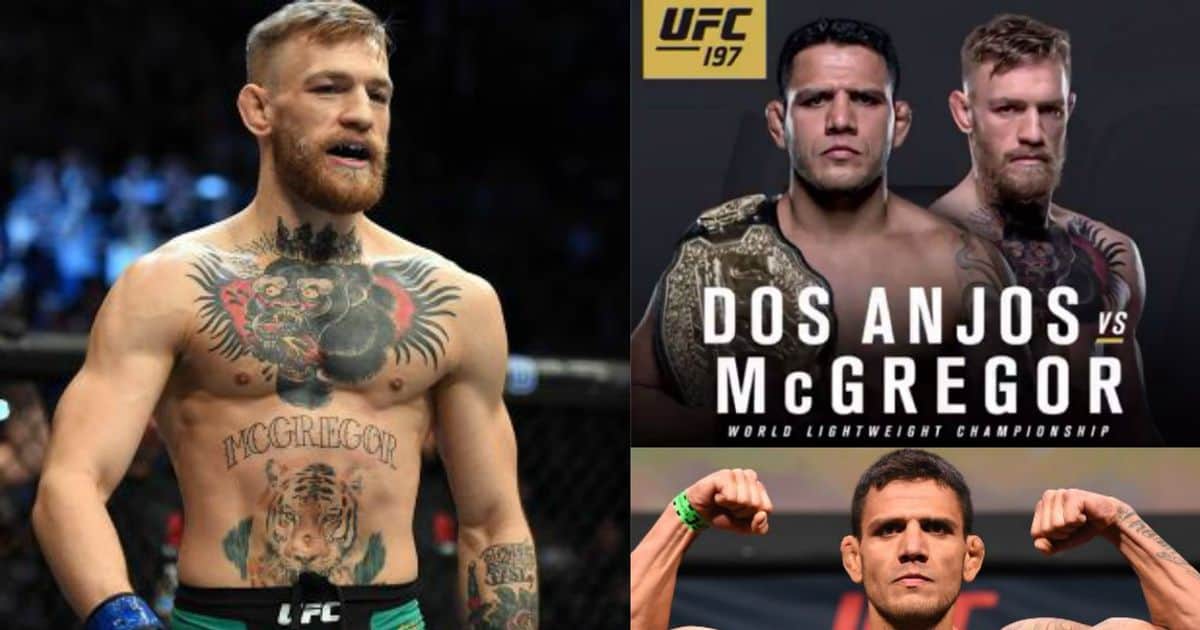 As McGregor makes his 170-pound debut, consider this; how well will his body adapt from being molded to that of a welterweight competitor, to cutting straight back down to featherweight for his next fight?
Probably not very well, and with the original booking of dos Anjos still potentially looming, it's likely that he'll be facing the Brazilian lightweight boss in his next fight. For the line of featherweight contenders and the ex-champion Jose Aldo, this is not an exciting prospect.
So already you see the complications for the featherweight class, but what about lightweight?
If you remember, in recent weeks McGregor said he wants to fight Robbie Lawler for the welterweight belt at UFC 200. That statement may not hold weight in the myriad of trash talk going on recently, but remember how he called out the lightweight champion before thumping Aldo, and look what happened there.
So conceivably two divisions could be put completely on hold, as could the top contenders at welterweight if McGregor faces Lawler next, but that could also depend on when dos Anjos is healthy to defend.
And so we come to the crux of the article, what happens if Nate Diaz destroys Conor McGregor at UFC 196?
Read On TO Find Out….
Diaz, much like Chad Mendes before him at UFC 189, has all the tools required to take on (and maybe even take out) McGregor, and could play spoiler to the UFC's party. The promotion has a sure bet when plugging money in to the 'Notorious' hype train, and as long as he keeps winning, the UFC are going to have little choice but to grant his every wish.
As previously mentioned though, this could easily come back to bite the UFC in the butt in terms of legitimacy, the rankings, and perhaps even losing fighters to promotions like Bellator in hopes of actually getting a title fight.
So if the younger Diaz comes along and gets a submission, knockout or dominant decision over McGregor, who's thus far untouched in the UFC, what will this mean for the big picture?
There could be pros and cons for everyone involved if this scenario occurs, and funnily enough, it could be the featherweight division that benefits most from a Stockton win. McGregor's stock would undoubtedly fall if he's taken out by the late substitute Diaz, and the prospect of him fighting dos Anjos would suddenly become a lot less appealing.
But how will weight cuts impact this scenario?
Read on to hear my opinion on conor going back to 145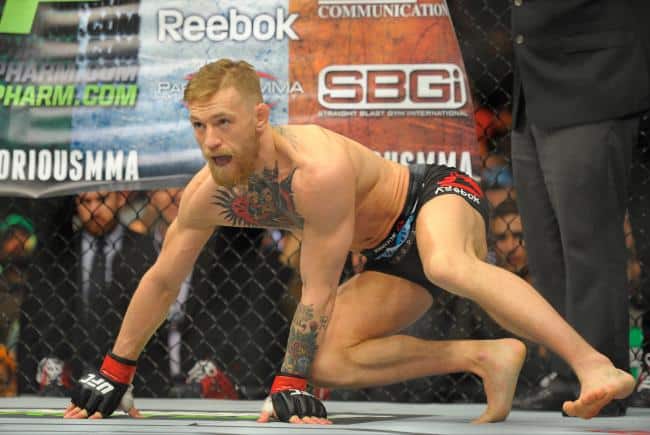 A loss to Diaz could make the trip back to featherweight the only viable option for McGregor, but we've seen how brutal that cut was for him in the past, and you have to imagine that one day it will just become too much. A loss to Diaz would also rule out a title fight against 'Ruthless,' but then common sense and rightful contenders are clearly quite low down on the list of priorities for the UFC, so don't place your bets too soon. It's staggering to see the impact that one man has over so many fighters in the UFC.
There are many cases of sour grapes in the promotion right now that have their future plans resting on the result of McGregor vs. Diaz, but can we really blame them for being upset?
Guys like Frankie Edgar, a former champion that's spilled blood on the UFC canvas for years, are basically getting thrown under the bus by Dana White, and for what? It may seem opinionated to say, but the UFC needs to put an interim belt in place at 145 pounds ASAP.
As previously stated, there's always a chance the promotion could overlook a loss to Diaz in making the RDA fight at UFC 198, and with the ex-champ Aldo and Edgar ready to burn, it would seem like the right thing to do.
We all know what happens if McGregor destroys Diaz, and that's pretty much whatever the Irishman wants, whether that's a lightweight or welterweight title fight.
But what happens if Diaz destroys McGregor? Well, he just might restore order to the featherweight category, or send 'The Notorious' down to lightweight, but even if he gets wrecked hard, we won't have heard the last of McGregor by a long way.
So strap in.