Former Pride FC middleweight champion and UFC veteran Wanderlei Silva is once again ready to fight. After a drawn out legal battle with the Nevada Athletic Commission and the UFC, 'The Axe Murderer' is now signed to Bellator MMA and Rizin FF. The Brazilian striker was released from his UFC contract in January this year, and his lifetime ban by the NAC was overturned. He is set to face fellow legend and former two-time opponent Kazushi Sakuraba in a tag team grappling match for Rizin. Paired with Kiyoshi Tamura against 'Saku' and Hideo Tokoro, Silva also hopes to fight under MMA rules for both Bellator and Rizin this year.
With a renewed vigour for combat competition clear in his latest media appearance, chances are Wanderlei will come in great shape for the busy months ahead. Speaking with MMAFighting.com, 'The Axe Murderer' was a far cry from the down and out and somewhat spiteful character we'd seen over the last two years. Check out the best bits from his interview hosted by Ariel Helwani:
"I was not happy with the terms (under the UFC), I was not happy with fighting, I just did not want to fight any more. But the Bellator and Rizin changed that, I got released from my contract, and now I want to fight again, they took away my problems. I think something went wrong, I was coming from the old school, I tried talking to (Dana White) but he said bad things about me. I like him, I respect him a lot, he helped changed the sport, so we finished our history and now we are going to start a new history."
Now free of the 'shackles' the Zuffa promotion had once held him with, Silva still has very hard feelings towards the NAC, who have upheld a three year ban on the Brazilian competing in Nevada, in relation to a drug test he fled from in 2014. In Silva's defense, they never really had the right to do so under the old rule set, as Silva wasn't even a licensed fighter at the time. He continued:
"The Commission has no place telling someone who can and can't work, I have to work to put food on my family table. How can they catch someone, and then two months later after they fight, then they reveal the test failure? If he is famous it's one rule, if he's not so famous it's another….
continue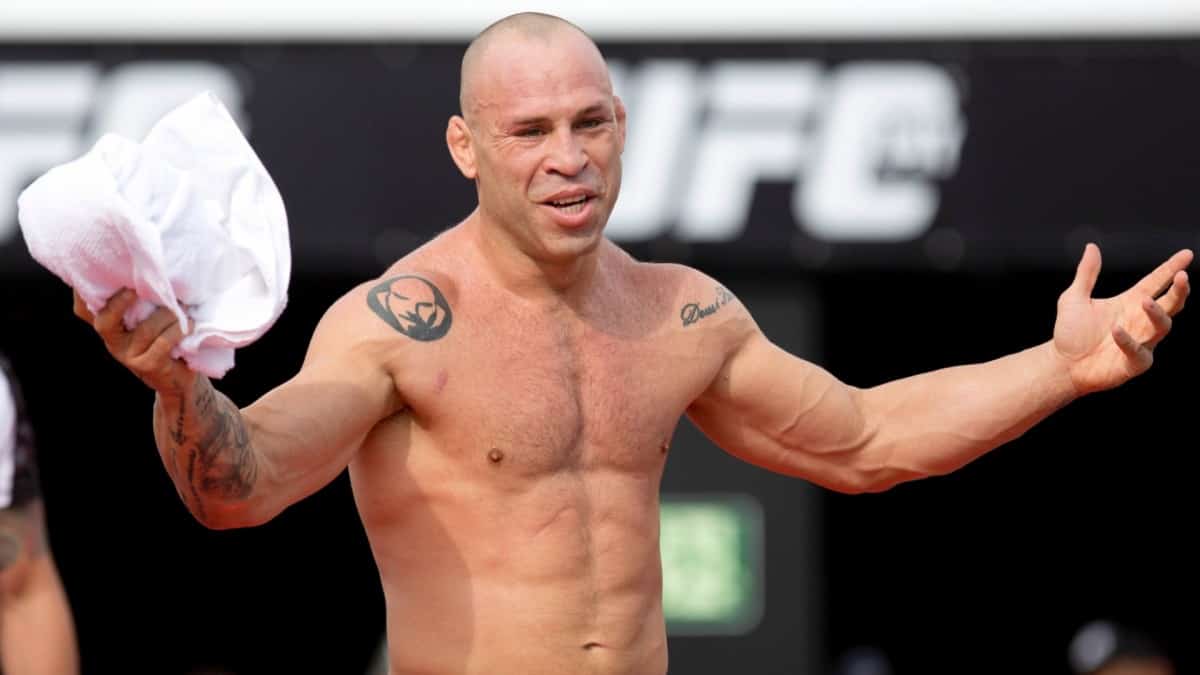 "I don't accept what this Commission says. How can they have one rule for one guy, and one for another? They need to have one rule. They have no credibility."
Clearly referring to Jon Jones' pre-UFC 182 failed drug test, Wanderlei Silva is still emoting very bitter feelings towards the NAC, but can you blame him? It wasn't long after the whole Silva saga started that they initially banned Nick Diaz for five years after failing a drug test for Marijuana. At least, they deemed it a failed test, it turned out that he had actually passed two tests and failed one on the night of UFC 183. What a mess.
In terms of his next MMA fight, in particular for Bellator, 'The Axe Murderer' made a surprising statement next: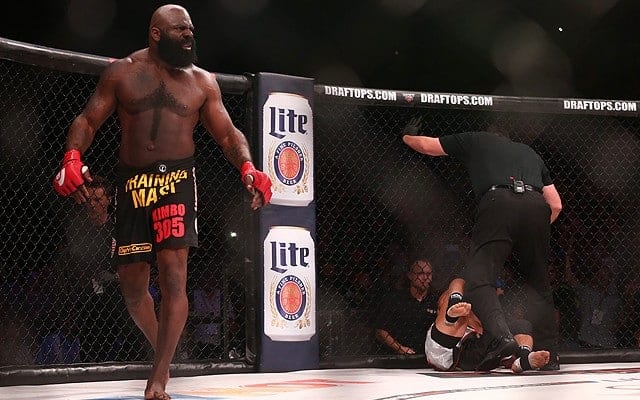 "In Bellator, one guy I want to fight is Kimbo (Slice) and I want to fight in his area. I don't want it to go to the ground, I want to make a good show for the fans, when I can't do that then I will stop it."
Wanderlei Silva issues a stand up challenge to Kimbo Slice.
Whatever next???