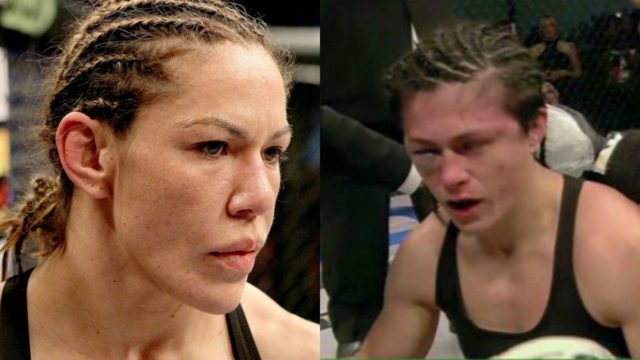 That Terminator is out there! It can't be bargained with. It can't be reasoned with. It doesn't feel pity, or remorse, or fear! And it absolutely will not stop…
Invicta FC featherweight champion Cris 'Cyborg' Justino returned to action last night, scoring a storming knockout over Daria Ibragimova. It was simply a walk in the park for Justino, who looked like she never even broke a sweat during the one round affair. For her part, Daria did well considering, well actually no she didn't, but at least she lasted nearly the whole round.
After years of beefing with former UFC women's bantamweight champ Ronda Rousey, it looked as though 'Cyborg' was all set to cross over and fighter her rival. That was until Holly Holm and UFC 193 occurred, and 'Rowdy' got knocked from her perch as the queen. Justino was planning on fighting at a catchweight of 140 pounds at tonight's event against Cindy Dandois, but the Rousey loss made 'Cyborg' re-assess, and she instead defended her 145-pound strap against Ibragimova.
Check out the full list of results from the event, as well as the brutal knockout in the main event: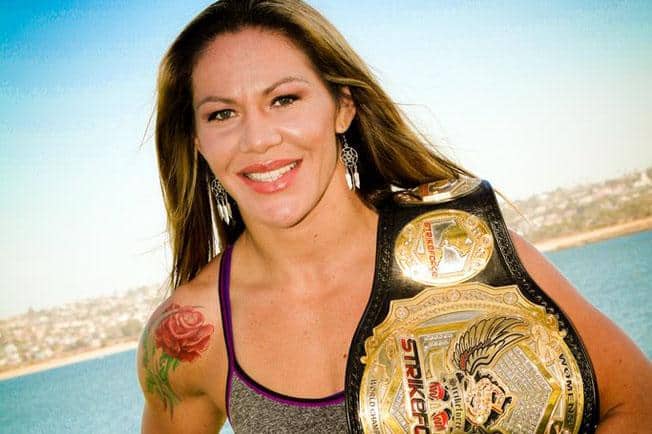 Invicta FC 15 full results
Featherweight Title: Cris Cyborg def. Daria Ibragimova via TKO (strikes) at 4:58 of R1
Strawweight Title: Livia Renata Souza def. DeAnna Bennett by TKO (strikes) at 1:30 of R1
Bantamweight: Colleen Schneider def. Raquel Pa'aluhi via split decision (29-28, 28-29, 29-28)
Atomweight: Amber Brown def. Shino VanHoose via submission (guillotine) at 2:36 of R1
Strawweight: Angela Hill def. Alida Grady via TKO (strikes) at 1:39 of R1
Strawweight: Mizuki Inoue def. Lacey Shuckman via submission (armbar) at 3:41 of R3
Featherweight: Megan Anderson def. Amber Leibrock via TKO at 2:33 of R3
Resultado da luta principal do Invicta FC15: Cris Cyborg @criscyborg venceu Daria Ibragimova @daria_yk_ibragimova por nocaute aos 4m58 do 1º round, mantendo o cinturão do peso-pena do Invicta FC. ??A luta completa já encontra-se disponível em nossa page do facebook. Link na descrição do instagram ☝ #MMA #MixedMartialArts #InvictaFC #InvictaFC15 #wmma #CrisCyborg #ufc #LiviaRenata #mmafeminino #femalemma #Muaythai #kickboxing #boxing #wrestling #judo #jiujitsu #karate #taekwondo #bjj #K1 #boxe #oss #ocfair #ufc #andstill
If you enjoyed this story, please share it on social media!