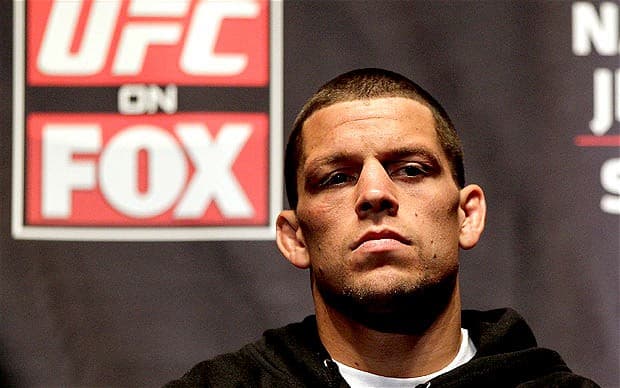 UFC fan favorite Nate Diaz may be a new father, but apparently, that isn't stopping him from getting into fights anywhere but inside the cage.
Nearly a month-and-a-half after Diaz was put under police investigation for allegedly brawling with UFC veteran Clay Guida at a regional MMA event in California, TMZ Sports reported today that Diaz was involved in a brawl at the all-grappling Fight to Win Pro 77 event at the Hyatt hotel in Sacramento, California last Friday (June 22, 2018).
Video of the alleged brawl, where Diaz winds up and takes a swing at an unidentified man in the melee, can be viewed here:

Diaz has been out of the cage since his thin majority decision loss to longtime rival Conor McGregor at UFC 202 in August 2016.
He's teased an MMA return in recent months but nothing has come close to fruition, and with multiple reports of him brawling outside the cage coming out, the question of just why he is choosing to fight under the risk of arrest for no money when he could be making millions in the UFC simply has to be asked at this point.
For what it's worth, witnesses reportedly stated that no one was arrested in connection with the melee and Diaz gathered his crew and left.
Coupled with his brother Nick's concerning recent arrest on domestic violence charges, it hasn't been the best year for the Diaz brothers.
Will they ever ditch the crime and get back to fighting professionally? At this point, it's not looking good, Diaz fans.