Video: Jon Jones Looking Like A TANK In The Gym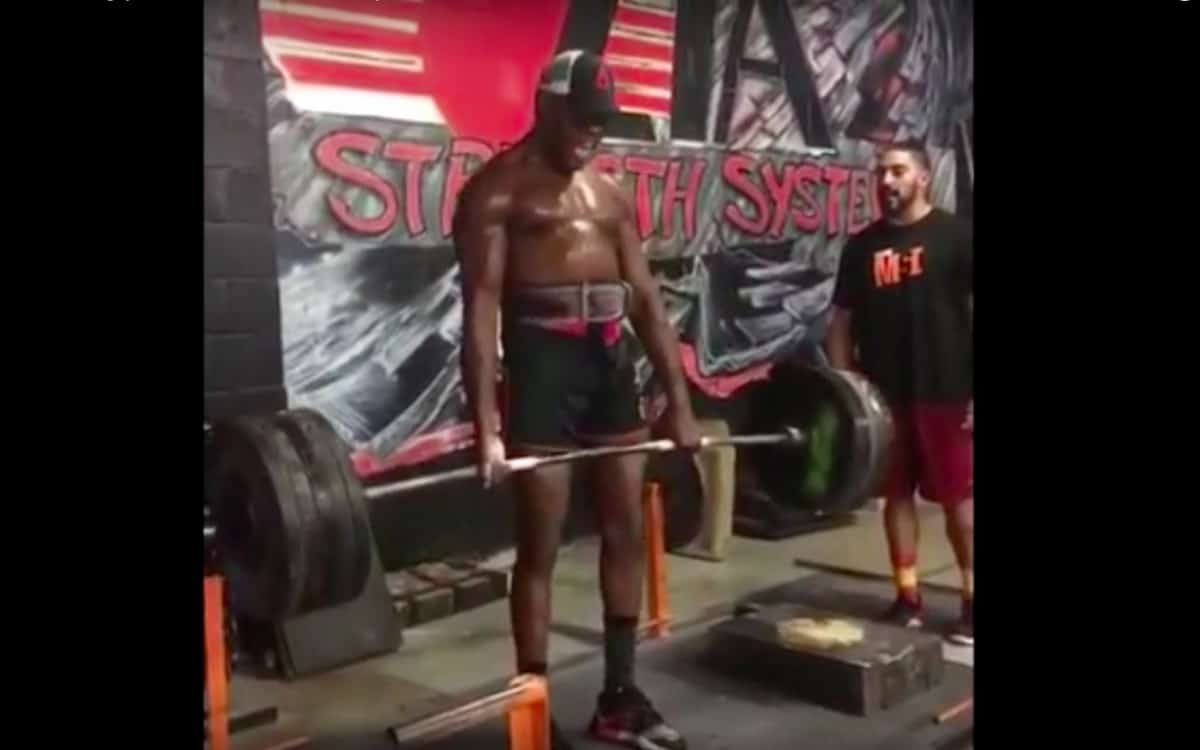 Former UFC light-heavyweight champion Jon Jones is on the comeback trail, and has been releasing videos of himself looking freaking huge in the gym recently. After falling on his own sword in the form of a messy hit-and-run case, 'Bones' somewhat dodged a bullet with the reduced sentence he received when finally attending his court hearing. Now the new champion Daniel Cormier and the rest of the 205-pound division is on standby for Jones' return.
The fact that Jones has wins over most of the top talent in the light-heavyweight category gives him an undying link to play on, and the contenders will always be hungry to fight him. Cormier recently stated he'd wait for Jones to come back for his next fight.
A brief and shortly thereafter deleted video by 'Bones' on instagram after the UFC 192 main event showed glimpses of the former champion's troll side, as he tried to downplay Cormier's win over Alexander Gustafsson. A new series of videos showing some big weights being thrown around the gym adds further fire to the situation. Check them out:
Thought I'd finish out my day investing!! Here's some speed squats, 5×5 at 300lbs.. Attacking my weaknesses inside and out of the gym.

Posted by Jon "Bones" Jones on Thursday, October 15, 2015
After Deadlifts, we hit some Zercher Squats. Here is the last set of 8 with 315lbs. Weighing in at 220lbs. Feeling stronger everyday!! #DontCallItAComeback #Justgettingstarted

Posted by Jon "Bones" Jones on Wednesday, October 14, 2015
First time #deadlifting from the floor in 6 weeks, pulled 545lbs which is a 70lb PR!! #cantfakestrong #ZiaStrong #Newlevels #teamchickenlegs #Stillwontstopme #stillcantbeatme #farfrombroken

Posted by Jon "Bones" Jones on Tuesday, October 13, 2015