It's finally UFC 198 fight day, as we await what could easily be the best pay-per-view card of the year, and that's quite a statement considering UFC 200 is just around the corner. That bold statement is backed up by a huge line up of some of the promotion's biggest stars, including a stacked line up of Brazilian MMA legends. Fabricio Wedum defends the heavyweight strap in the main event, Vitor Belfort battles Jacare Souza in the co-main event and, among many other great fights, Cris Cyborg debuts against Leslie Smith.
One young Brazilian prospect who hopes to one day get mentioned in the elite few to go down as all time Brazilian greats is Thomas Almeida.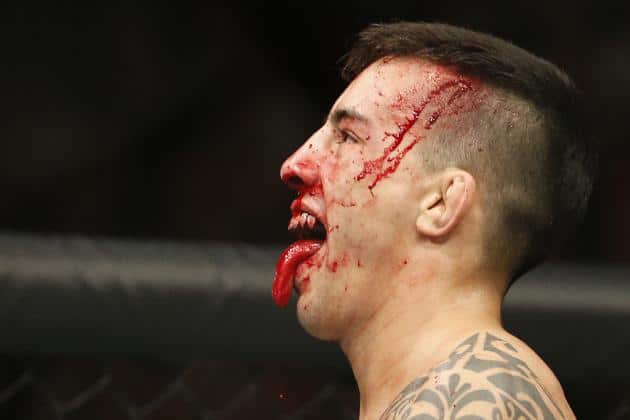 'Thominhas' is an undefeated UFC bantamweight who trains in the renowned Chute Boxe Academy, and he's been making mincemeat of the competition so far. With a stellar 21-0 record, Almeida fights with destruction of his opponents in the forefront of his gameplan. Some of his knockouts are instant classics, such as his most recent finish of Anthony Birchak in late 2015.
During his four fight UFC streak, the former Legacy FC bantamweight champion has won fight night bonuses in every appearance, with three wins coming by way of stoppage. He's being pegged for a very bright future in the UFC, and it's no surprise.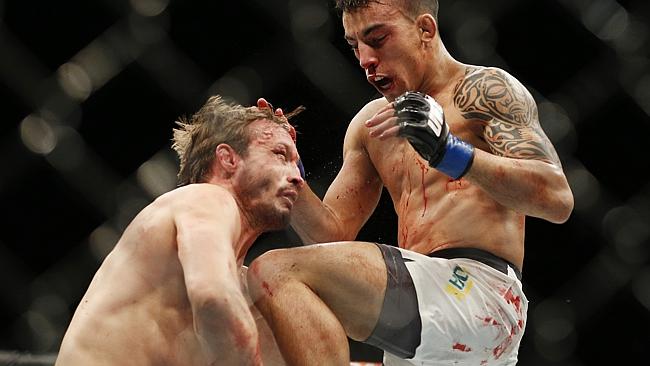 The free fight video we'll be looking at today is the thoroughly exciting showdown with Brad Pickett at UFC 189. For obvious reasons this fight flew under the radar to an extent, although Almeida did win a performance bonus for the brutal flying knee KO.
The scrap was a back-and-forth exciting war that provided one of the most memorable knockouts of the year, but was a little overshadowed by the co-main and main event that featured a crazy battle between Rory MacDonald and Robbie Lawler, and Conor McGregor's interim title win against Chad Mendes.
Watch the awesome Thomas Almeida vs. Brad Pickett video and get in the mood for tonight's UFC 198 madness!