Vicente Luque calls out Dustin Poirier following decision win at UFC Vegas 78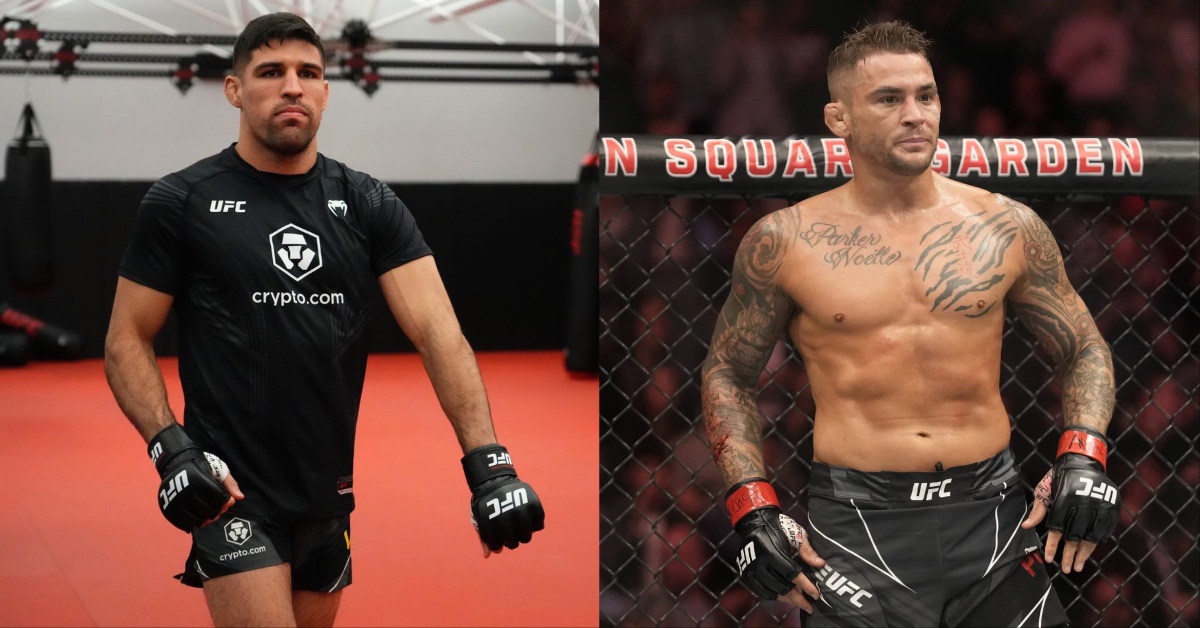 Following his decision victory over, former lightweight champion Rafael dos Anjos (33-15-1 MMA) in the UFC Vegas 78 main event, Vicente Luque (22-9-1 MMA) knows exactly who he wants next at 170lbs. 
Although Luque's performance won't be remembered as his most impressive outing in the Octagon, the Brazilian got himself back in the win column against tough opposition. 
Since recovering from a brain bleed injury during his knockout loss against Geoff Neal (15-5 MMA), 'The Silent Assassin' returned with a more strategic approach against his fellow countryman.
Vicente Luque switched from his usual firefight style, as he relied on his grappling and size to overpower Dos Anjos landing takedowns and threatening with a barrage of submissions over the course of five rounds. 
In preparation for his bout, Luque had been fine-tuning his grappling with ex-welterweight champion Kamaru Usman (20-3 MMA) at Kill Cliff FC in Florida. Luque credited 'The Nigerian Nightmare' as a key component in his win this past Saturday night.
Vicente Luque calls out Dustin Poirier
Ensuing his decision win against Dos Anjos, like most fighters he was asked who he wanted next in the welterweight division.
Vicente Luque listed off some of the division's top 15 fighters before ultimately concluding with one name, Dustin Poirier (29-8 MMA).
Poirier is looking to bounce back since his knockout loss to Justin Gaethje (25-4 MMA) at UFC 291, however, it doesn't look like it will be at 155lbs with 'The Diamond' repeatedly expressing his desire to move back up to the welterweight division.
Luque is eager to be the person to welcome him back to 170lbs, especially given the pair's reputation for jaw-dropping barnburners.
"An interesting fight as well, I think I would love to welcome Dustin Poirier [to welterweight] if he needs somebody," Luque expressed during the post-fight show.
"He said he might go to 170 so who knows, we can make that work."
Regardless Poirier has yet to confirm when he will be back in the Octagon, however, a head-to-head clash with Luque would not fail to be an entertaining affair.
Would you like to see Vicente Luque Vs. Dustin Poirier?