Bellator Champion Usman Nurmagomedov says Khabib is still active in his career despite retirement: "He's not just my coach, he's my brother."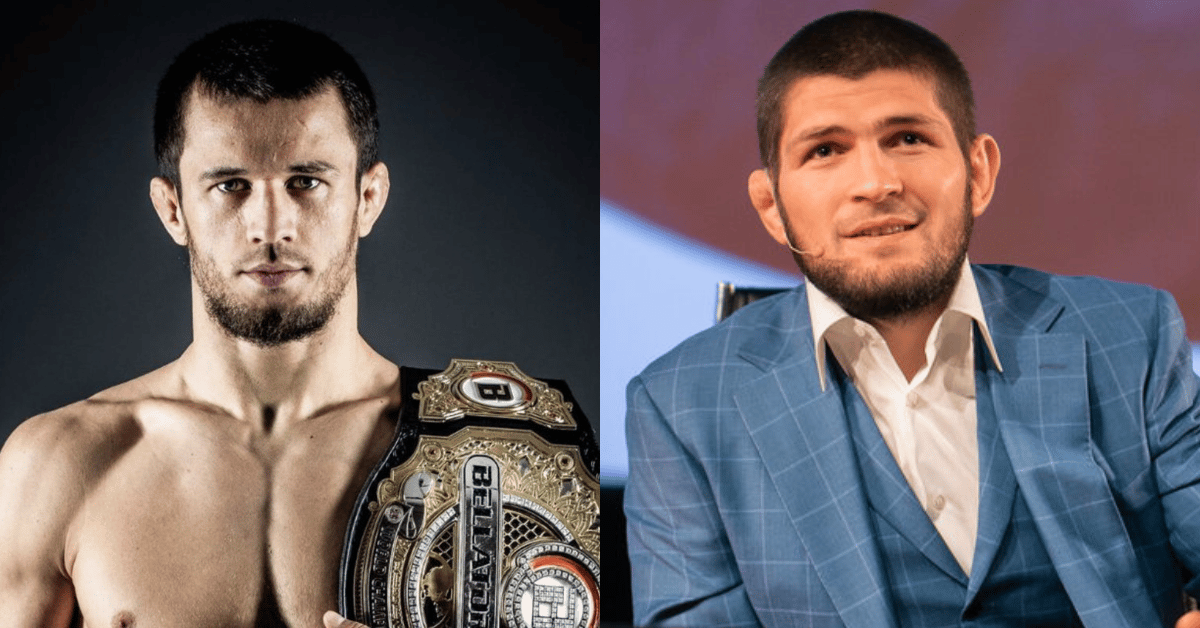 Bellator lightweight champion Usman Nurmagomedov is proud to work alongside Khabib Nurmagomedov, even as his former coach is retiring from MMA. In a press conference, Usman explained:
"Khabib is my brother, he's my cousin. He's not just my coach, he's my brother. We're a family."
Even though Dagestan's Khabib has retired from MMA coaching, he still remains somewhat active as he will continue to work with Usman Nurmagomedov. Earlier this year at Bellator 288, Usman picked up the Bellator crown when he defeated Patricky Pitbull via unanimous decision.
Russia's Khabib Nurmagomedov retired in 2020 with an unblemished 29-0 record. He then took a more active role in coaching, which he recently announced he would be quitting from this soon. Dagestan's Usman says that Khabib is still active with his career.
When asked if he would retire young like Khabib, Usman Nurmagomedov answered that he was not sure as he is still quite young. He said:
"I'm still hungry, I'm still young."
Usman Nurmagomedov vs Benson Henderson
At Bellator 292 in March of this year, Usman will meet former UFC champion Benson Henderson as part of the Lightweight Grand Prix. In discussing this matchup, Usman said:
"He's a legend, brother. Good experience for me. I will be ready."
Benson Henderson held the WEC and UFC world titles respectively in 2010 and 2012. The US-born athlete would subsequently lose both titles to Anthony Pettis in separate bouts. 'Smooth' Henderson has been active as a Bellator fighter since 2016. While he has competed for titles in the organization he cannot yet add Bellator world champion to his name, though this may change in March.
See the full press interview below: