Umar Nurmagomedov rejects potential Ricky Simon bout: "I do not want to give him a chance."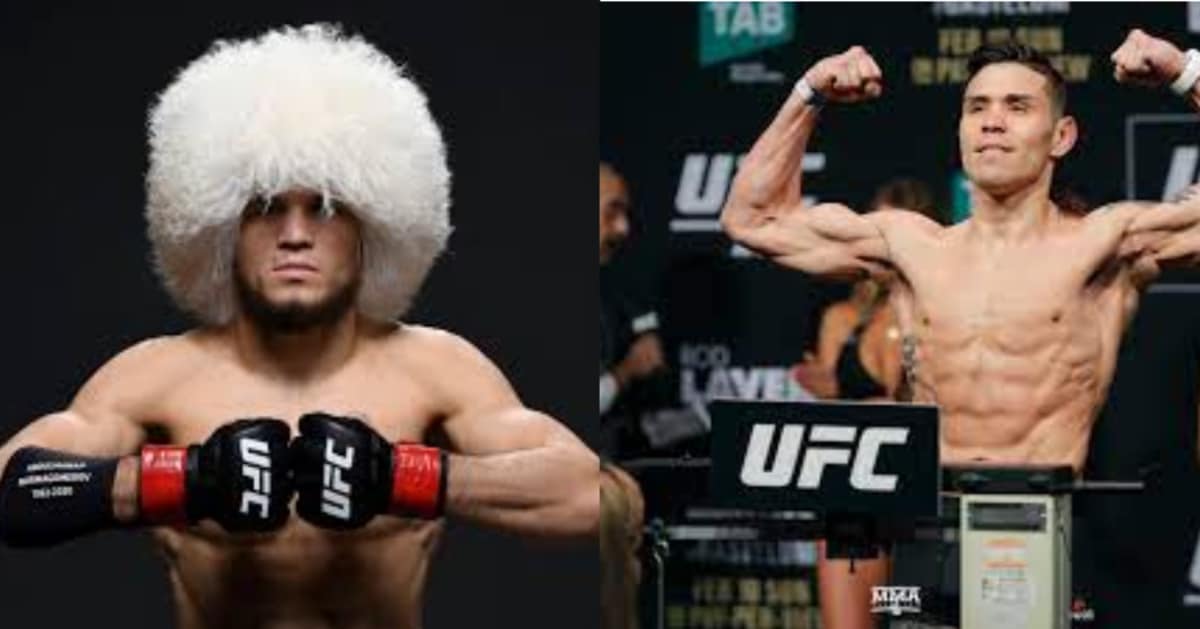 Umar Nurmagomedov has given Ricky Simon a piece of his mind, following a perceived snub to Nurmagomedov by the top-10 ranked fighter.
Nurmagomedov knocked out Raoni Barcelos in a career-best win this weekend, looking a much different style of a fighter than cousin Khabib Nurmagomedov, but just as dominant. Pre-fight, Nurmagomedov gave his opinion on Simon, and used the post-fight presser to give us more of the same.
Umar Nurmagomedov made it clear he feels he is being avoided by some of the bigger names in the mix at bantamweight. In Simon though, he feels there was extra disrespect added on top.
"Nobody took this fight with me in the top 15. Even this guy, Ricky Simon, said "Hey, who are you?''.
Nurmagomedov continued, "I am here Ricky Simon, where are you?"
Ricky Simon is currently the tenth-ranked bantamweight in the UFC, most recently upsetting undefeated prospect Jack Shore, and reminding fans of his own potential. Umar Nurmagomedov doesn't rate the American's championship prospects highly though.
"I will be the champion, you will stay number eight."
Those may sound like fighting words from the Dagestan native, but when asked if he would like to take on Simon next, he reiterated this wasn't the case.
Umar Nurmagomedov wants March showdown, Just not with Ricky Simon
"No, I do not wanna fight with him. I have a different name, it will be in March I hope." Umar Nurmagomedov said in a rather matter-of-fact manner.
It is clear that the way Simon spoke of him when asked about the Russian prospect has irked Nurmagomedov.
"When asked about a fight with me, he said "Oh, who are you?", I will show you who I am."
"I will fight anybody, I don't care, but not this guy. I do not want to give him a chance."
Although it may not be Simon, Umar Nurmagomedov seems confident that we will see him again very soon, March in fact.
Who do you think Umar Nurmagomedov should fight next?