UFC Utica Reebok Fighter Payouts: Gleison Tibau Leads Pack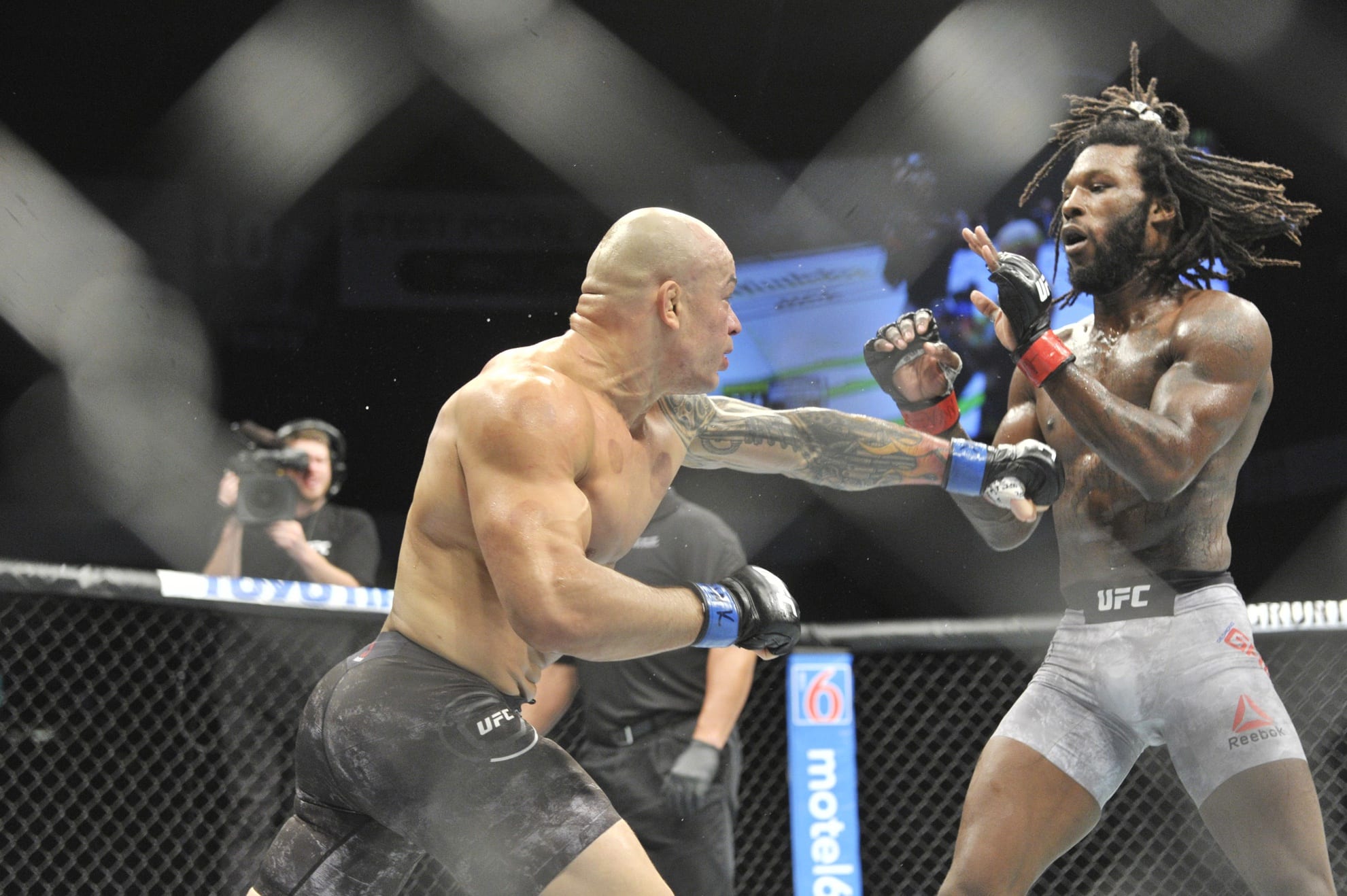 UFC Utica is in the books, and now it's time for Reebok to pay the fighters their sponsorship money.
UFC Utica (UFC Fight Night 131) took place on Friday, June 1, 2018, at Adirondack Bank Center in Utica, New York.
The main card aired on FOX Sports 1 at 10 PM ET while the preliminary card was split broadcasted on FOX Sports 1 at 8 PM ET and the promotion's streaming service, UFC Fight Pass, at 6:30 PM ET.
Jimmie Rivera vs. Marlon Moraes in a bantamweight bout headlined this event while Vinc Pichel vs. Gregor Gillespie in a lightweight bout served as the co-main event.
Rounding out this six bout main card was Walt Harris vs. Daniel Spitz in a heavyweight bout, Jake Ellenberger vs. Ben Saunders in a welterweight bout, Julio Arce vs. Daniel Teymur in a featherweight bout, and Sam Alvey vs. Gian Villante in a lightweight bout.
The full payouts include:
Marlon Moraes: $4,000 def. Jimmie Rivera: $5,000
Gregor Gillespie: $4,000 def. Vinc Pichel: $5,000
Walt Harris: $5,000 def. Daniel Spitz: $3,500
Ben Saunders: $10,000 def. Jake Ellenberger: $15,000
Julio Arce: $3,500 def. Daniel Teymur: $3,500
Sam Alvey: $10,000 def. Gian Villante: $10,000
Sijara Eubanks: $3,500 def. Lauren Murphy: $5,000
David Teymur: $4,000 def. Nik Lentz: $15,000
Belal Muhammad: $5,000 def. Chance Rencountre: $3,500
Desmond Green: $4,000 def. Gleison Tibau: $20,000
Nathaniel Wood: $3,500 def. Johnny Eduardo: $5,000
Jose Torres: $3,500 def. Jarred Brooks: $3,500