The mixed martial arts world got some at least somewhat surprising news earlier this week when a report surfaced from the LA Times that last weekend's UFC 225 pay-per-view from Chicago tanked massively at the box office.
However, the UFC claims that the numbers, which said the stacked PPV only drew less than 150,000 buys, are simply false.
In a response to the initial report from the LA Times' Lance Pugmire, UFC attorney Hunter Campbell said that the numbers reported were not true and gave a vague estimate of just how many buys they were off but would not state an actual number the PPV actually brought in:
"UFC attorney Hunter Campbell said listing 150,000 as the number of purchases for Saturday's event was a "material misrepresentation" of the actual buys and short by "something in excess of six figures," but declined to provide an actual figure."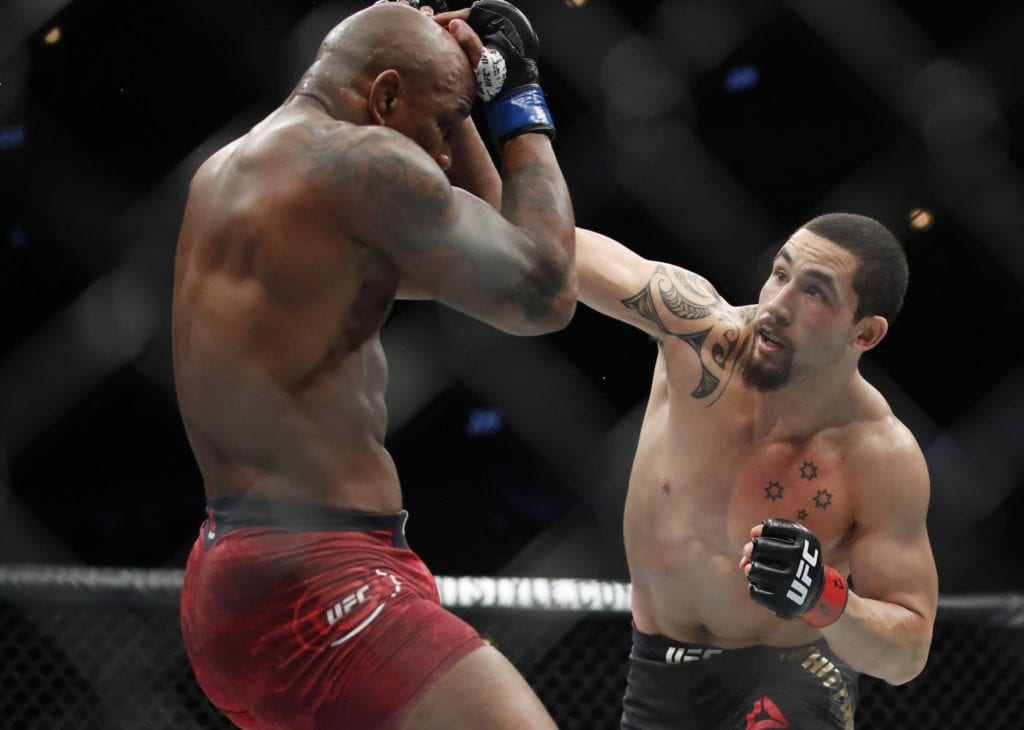 The event was understandably touted as the most stacked UFC pay-per-view of 2018 thus far with two title fights (although one was ultimately a non-title affair).
The headliner boasted a classic middleweight bout between champion Robert Whittaker and Yoel Romero, who was unable to win the title after he missed weight by 0.2 pounds, and also the most heated MMA rivalry of the year when Colby Covington defeated former lightweight champion Rafael dos Anjos for the interim welterweight strap in the co-headliner.
The rest of the card was also littered with high-level bouts from top to bottom, and CM Punk, who supposedly brought in pay-per-view buys from casual fans and pro-wrestling fans, also lost his second (and most likely last) UFC fight to Mike Jackson on the main card.
That wasn't apparently enough to save UFC 225 from a dismal buyrate, however, no matter how the UFC chose to spin their response to the reports of its low numbers. Even if Campbell's insistence is one hundred percent true, UFC 225 still only brought in 250,000-300,000 buys, a terrible number considering the jam-packed lineup of world-class MMA talent.
Perhaps that's just the new norm in today's era of McGregor and Rousey-free UFC pay-per-views. It's probably not what Endeavor (formerly WME-IMG) was thinking of when they bought the UFC for a then-record $4.2 billion in July 2016, and they are probably hoping they can somehow return to the million-plus buys that seemed to come easily that year.
Negotiations and assault charges aside, it's looking like the UFC needs to pay Conor McGregor what he wants and do it fast – no matter if the poor estimates for UFC 225 prove to be false in this sense.
Or is the UFC's heyday on pay-per-view simply coming to an end with the oversaturation of events making each one less special? Could be a combination of both.