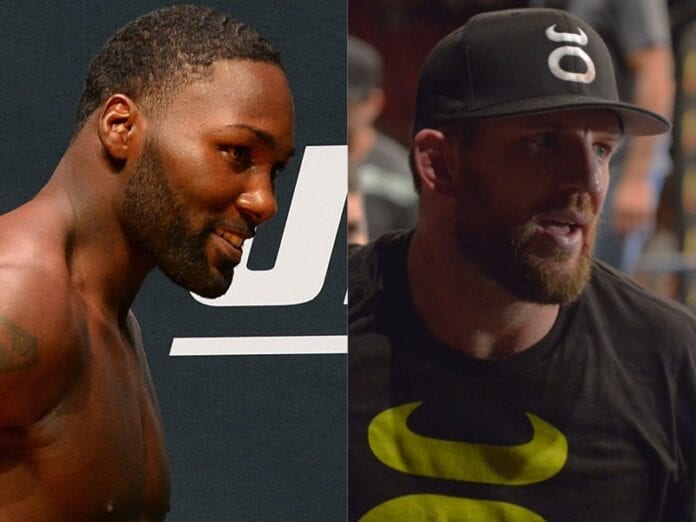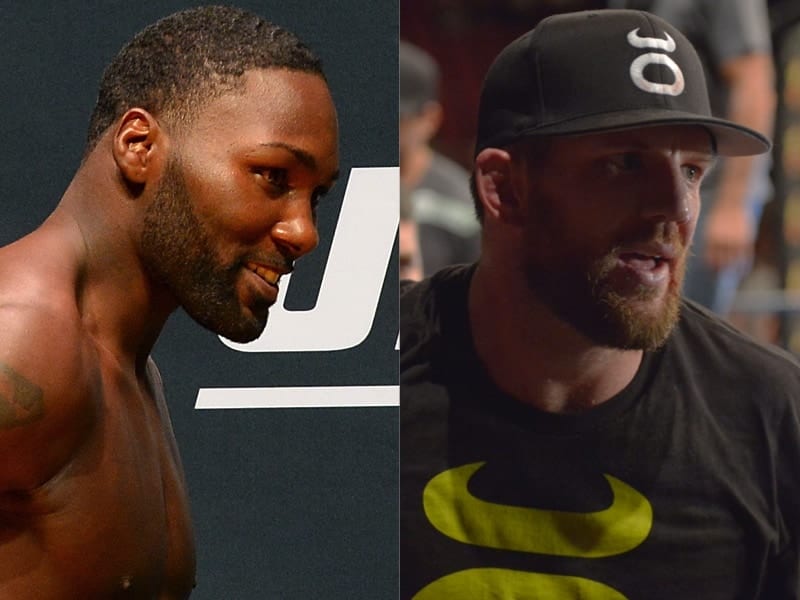 'Rumble' Johnson vs. Ryan Bader:
Mike Drahota:
The fight seems to be flying under the radar and drawing little attention in the middle of the haphazard UFC 196 fiasco this week, and also perhaps due to the perceivably bland Bader's own questionable capability of promoting the main event of a big FOX card. 'Darth' has won five straight following his one-sided UFC 192 win over former champ Rashad Evans, but they've all been by decision.
Across the Octagon will stand Anthony 'Rumble' Johnson, a monstrous light heavyweight who could seriously be the hardest hitter in MMA history. Johnson has been nothing but dominant since returning to the UFC, that is, except for his disappointing loss to current light heavyweight champ Daniel Cormier at UFC 187. The champ was able to weather 'Rumble's' initial storm to grind him out with takedowns and ground damage to eventually win the fight by submission; Bader's head coach Aaron Simpson seems to be ready to do the same after calling 'Rumble' a quitter in the press.
I don't think that will happen, however, and those comments could only serve to motivate 'Rumble.' True, he was smothered by Cormier, but 'DC' is one of the best mat wizards to ever compete in MMA, and Bader has definitely faltered in the face of elite competition before. It's a tad predictable, but I'm taking Johnson by first round T/KO.
Rory Kernaghan:
The main event of UFC on FOX 18 could prove to be very influential to the immediate future of the light-heavyweight title picture, a ladder that 'Rumble' successfully climbed as far as his UFC 187 title fight with Daniel Cormier. Interestingly enough, I feel that the crushing loss to the similarly grinding 'DC' will help 'AJ' against Ryan Bader. As mentioned, 'Darth' has a heavy wrestling base, but has also looked vastly improved in the stand-up. It's obvious Johnson has that lead in his limbs, but don't forget it's the more technical strikers that Bader has fumbled against in the past, aside from Glover Teixeira.
This fight will be won depending on whether Bader can get a takedown, and in recent fights, there's not much to suggest he won't be able to. That said, I'm gambling on a much more matured 'AJ' to have worked hard on his wrestling, and to make Bader look amateur in the stand up. 'Rumble' by first round KO.
Mike Henken:

Bader has been on a tear as of late, winning five straight bouts with vastly improved striking, a decorated wrestling background, and strong submission skills to prove a tough test for anyone in the division. 'Darth' could provide similar problems for Johnson, who has struggled against grapplers in the past. That being said, "Rumble" is one of the most feared strikers in the sport today. I feel as if his athleticism, speed, and power will prove to be too much for "Darth". Johnson by first round knockout.
Read to the next page to find out who we picked to win the heavyweight co-main event….