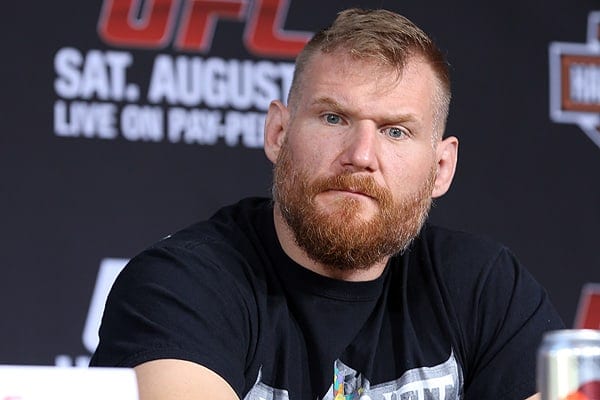 The UFC was slightly down from average on Saturday night for UFC Fight Night 75 in the TV ratings.
The show did 841,000 viewers of which 542,000 fell within the target 18-49 demo. This is down from what the UFC usually does on FOX Sports 1 as they are used to doing the 882,000 viewers.
UFC Fight Night 75 took place on Saturday, September 26, 2015, at Saitama Super Arena in Saitama, Japan.
The event was headlined by a heavyweight bout between Josh Barnett and Roy Nelson. In the co-main event, middleweights Uriah Hall and Gegard Mousasi battled it out.
The event peaked in the main event with 1,103,000 viewers.
Other fights featured on the main card include Chico Camus vs. Kyoji Horiguchi, Takeya Mizugaki vs. George Roop, Diego Brandao vs. Katsunori Kikuno, and Mizuto Hirota vs. Teruto Ishihara.
The event went against college football on FOX and ABC, boxing on NBC, as well as college football on ESPN and ESPN 2.
The prelims on FOX Sports 2 averaged 270,000 viewers from 8-10 p.m.
The UFC will return strong this Saturday with UFC 192 as the preliminary bouts of that event will air on FOX Sports 1.