The light heavyweight division was once the UFC's marquee weight class. Home to stars such as Chuck Liddell, Tito Ortiz, Rashad Evans and Quinton "Rampage" Jackson, the 205 pounders once presented must see action for fight fans. That, however, is no longer the case. In fact, it's far from it, as the light heavyweight division has been struggling for quite some time now.
Jon Jones, the very best light heavyweight on the planet, has only competed once since January 2015 due to his own actions outside of the cage. Multiple drug test failures as well as legal issues have not only kept "Bones" out of action, but also caused the UFC to strip him of his long held light heavyweight strap in 2015.
Jones' issues outside of the cage led former Olympian Daniel Cormier, who Jones beat quite handily at UFC 182, to seize an opportunity and secure the vacant 205-pound title at UFC 187 with a submission victory over Anthony Johnson. Since then, "DC" has defended the title just twice, beating No. 1-ranked Alexander Gustafsson in a five round war at UFC 192 and once again submitting Johnson, who retired after the rematch, at UFC 210 earlier this year.
Now, Cormier and Jones, two elite level athletes who possess one of the deepest rivalries the sport has ever seen, are finally scheduled to rematch at UFC 214 on July 29, 2017 in Anaheim, California. Whether or not the rematch actually comes to fruition this time is of course up in the air, but it remains one of the most anticipated bouts the UFC could put on.
After that fight, however, the light heavyweight division appears to be quite dull, lacking in legitimate contenders and recognizable stars. In reality, it has seemed that the gap between Cormier, Jones and the rest of the division is simply too large for any legitimate threats to emerge. And that may be the case, but UFC Fight Night 109, which took place yesterday (May 28, 2017) from Stockholm, Sweden, certainly added new life to a division in desperate need of it.
The main event featured a pivotal bout between Gustafsson and No. 2-ranked Glover Teixeira, with the winner likely earning himself a shot at the winner of UFC 214's main event between Cormier and Jones. And the result? A one-sided showcase for Gustafsson in front of his hometown fans. "The Mauler", using fluent movement and effortless combinations, picked the Brazilian apart with a barrage of brutal uppercuts and straight right hands, finally finishing off the resilient Teixeira with a vicious combination in the fifth and final round.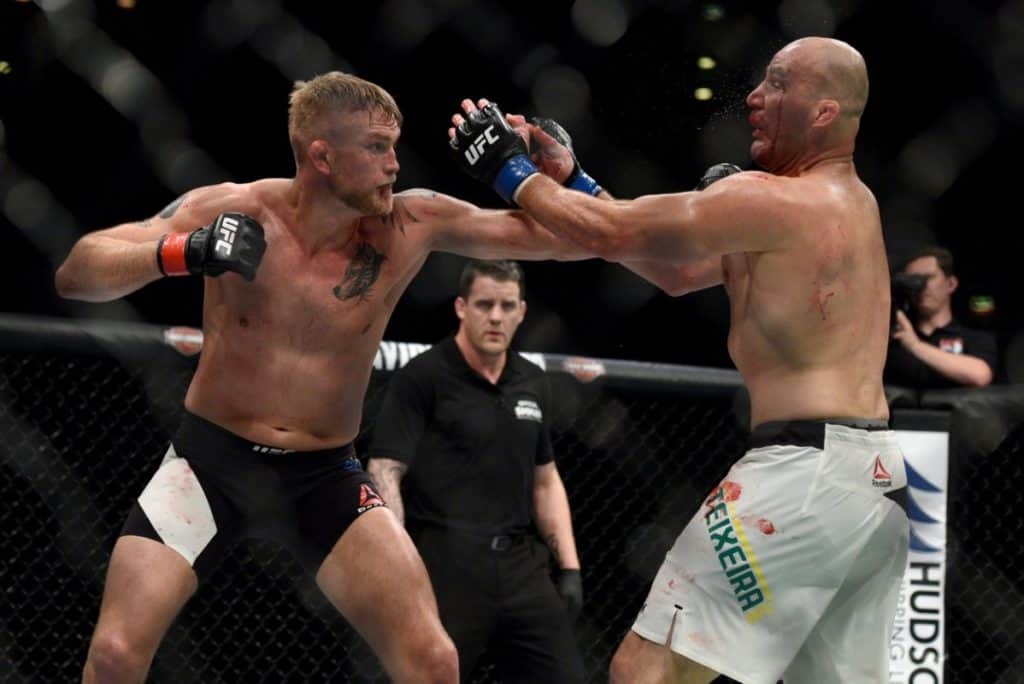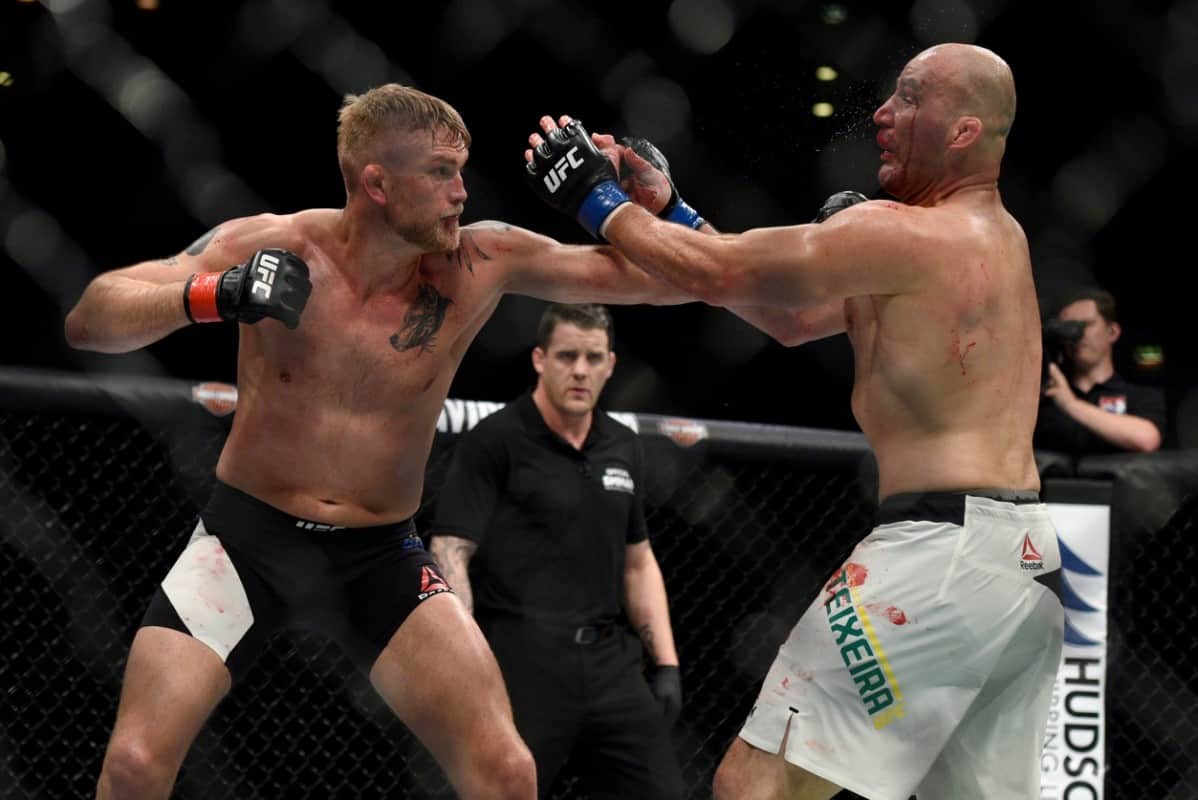 In a year where not only the light heavyweight division is struggling, but the UFC as a whole is as well, the outcome of UFC Fight Night 109's main event was likely a beneficial one for the UFC.
Sure, Gustafsson has lost to both Cormier and Jones, but his fights with both men were instant classics. "The Mauler" gave Jones the stiffest test of his career at UFC 165, pushing "Bones" to his limits in a five round slug fest. In fact, many still consider the bout to be the best title fight in divisional history and if it weren't for a late comeback from Jones, the Swedish striker would've walked away with the title. The same could be said for Gustafsson's fight with Cormier, as "The Mauler" had "DC" badly hurt before losing a closely contested split-decision.
The silver lining here is that a rematch between Gustafsson and either man would be an intriguing fight. Specifically, a rematch between Gustafsson and Jones, as it's been clamored for for years now.
Perhaps the division is led by a three man race, but there are signs that things may be headed upward. For example, No. 5-ranked Volkan Oezdemir scored a brutal knockout victory over the previously surging Misha Cirkunov yesterday, calling out No. 3-ranked Jimi Manuwa, who's scored back-to-back stoppage victories of his own, in the aftermath. Manuwa has also stirred up a rivalry with Cormier in recent memory.
In the end, UFC Fight Night 109 was a win for the light heavyweight division. With two huge rematches looming and a few contenders slowly emerging, the 205-pound class has gained some new life for the time being.
Whether or not this results in a complete resurrection for the division remains to be seen, but the light heavyweights could once again provide fight fans with an intriguing attraction in the near future.