Tijuana, Mexico is proud of its hometown star 'The Assassin Baby' Brandon Moreno. After getting crowned as the undisputed UFC flyweight champion at UFC 283, another mural of the Mexican-born fighter has been added to the city.
At UFC 283, Brandon Moreno completed a quadrilogy against his rival Deiveson Figueiredo. After four matches, Moreno has walked away with the championship strap.
To celebrate, Tijuana has pained a mural of their world champion. Mode.awc shared their work on Instagram: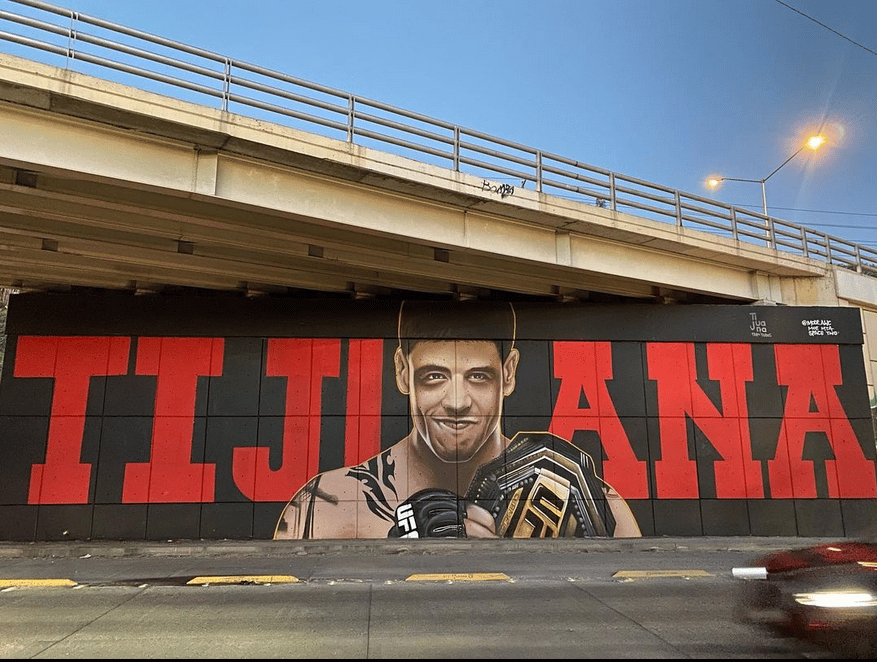 Brandon Moreno is no stranger to getting murals done of himself. In 2021 he was commemorated with these two, plus another in 2020: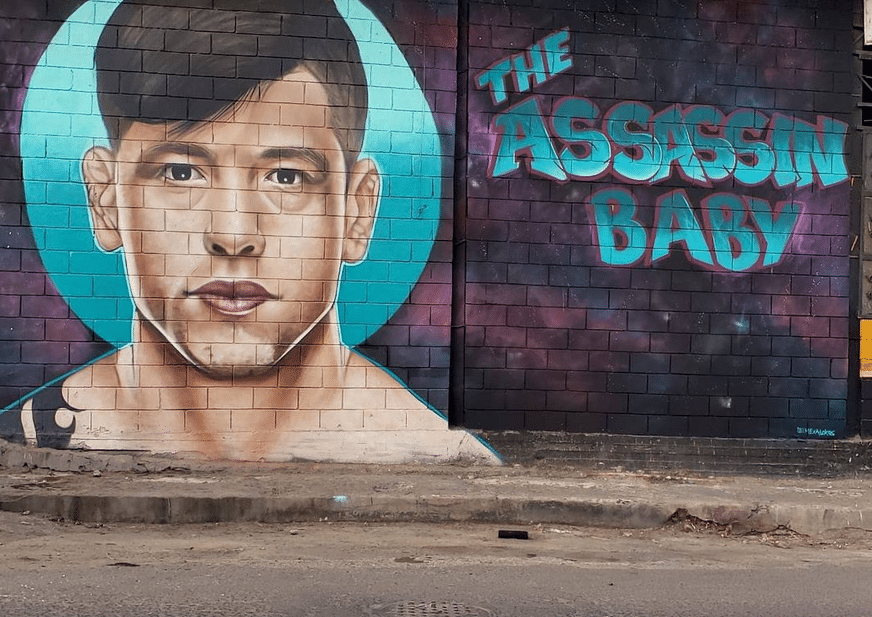 Mexico's UFC Champion Brandon Moreno
Brandon Moreno is proud to represent his home nation of Mexico. The UFC has a rising amount of talent in the nation. The 27-year-old fighter recognizes the opportunity for growth. In the UFC 283 post-fight press conference, Moreno said:
"I think as a Mexican, we deserve a pay-per-view again in Mexico City. I think right now we have an amazing position where Yair Rodriguez is fighting in February, Alexa Grasso is fighting in March, and nothing is official but Irene Aldana looks like a really clear possibility for Amanda [Nunes]. So I think this is the year for the Mexicans in mixed martial arts. I'm excited. For sure, I want to go there." [Transcript courtesy Sherdog]
Growing MMA in Mexico has been a challenge Moreno explained in an interview with UFC, he said:
"The sport is very young in my country, and it's hard because in Mexico it's soccer and boxing and that's it. If you try to do another kind of sport, the road is very, very tough. In history we had a lot of Mexican-American champions like Cain (Velasquez), Henry Cejudo and Tito Ortiz, but a one hundred percent Mexican is different because it's just boxing and soccer.
Being an inspiration for his Mexican-born countryman means the world to him, he added:
"I have a lot of training partners in my gym that say that I'm an inspiration for them. That is really special for me in my heart."