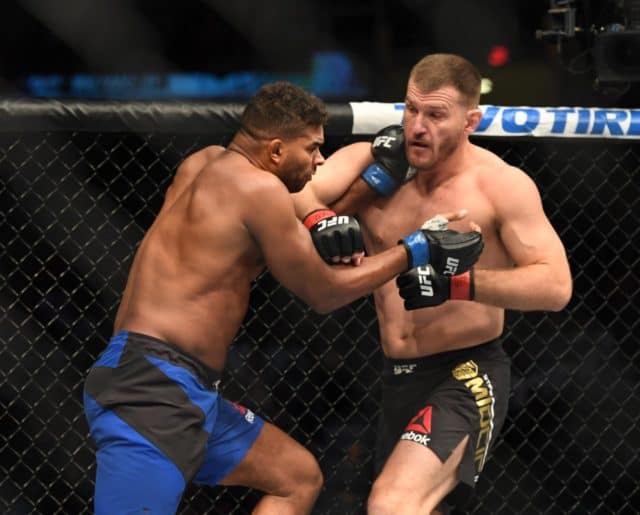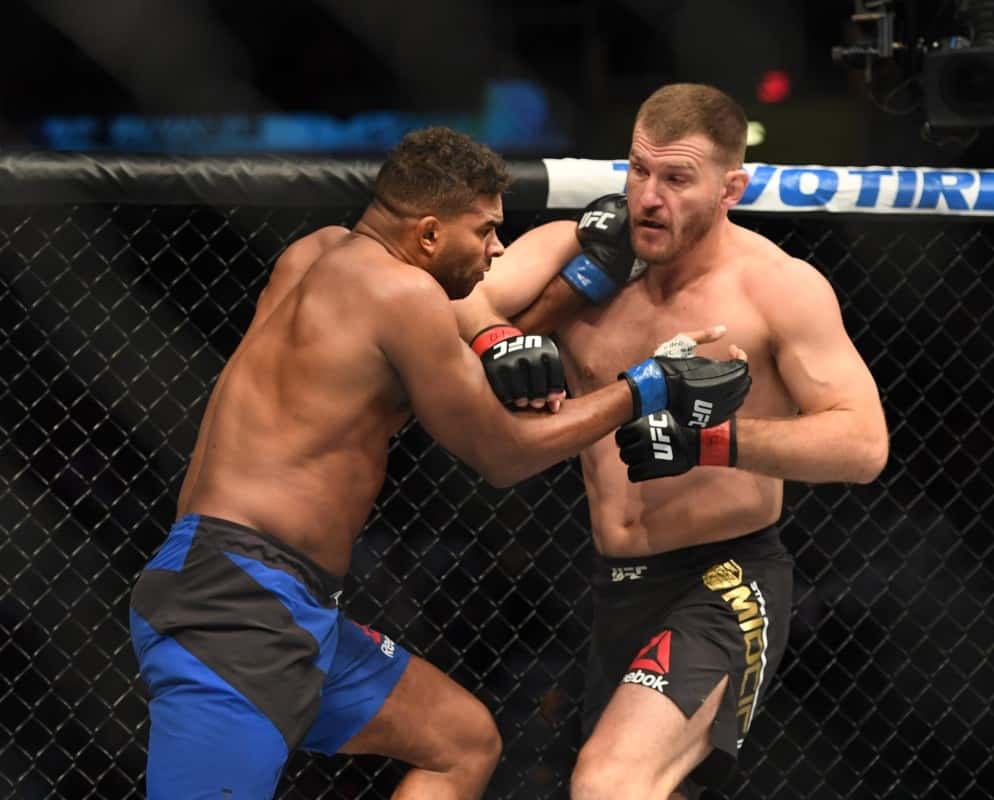 UFC 203 went down tonight (September 10, 2016) in Cleveland, OH, from the Quicken Loans Arena, and was headlined by a heavyweight title tilt between champion Stipe Miocic and Alistair Overeem.
The one-round war between the two big men netted each an additional $50,000 in bonus money, as the main event earned 'Fight of the Night' honors. Overeem dropped Miocic and pounced on the champ, seeming to lock up a tight guillotine, but Miocic escaped. The two heavyweight sluggers went on to rock one another in that epic opening five minutes. But a caught kick spelled doom for Overeem. Miocic moved to top position and pounded away until the fight was stopped, retaining his heavyweight title in the process.
Elsewhere, strawweight contender Jessica Andrade took home one of the two 'Performance of the Night' bonuses – and an extra 50 grand – for her guillotine choke victory over Joanne Calderwood. The two 115-pound strikers opened up the main card in style before an Andrade takedown ultimately led to the finish.
The final bonus went to the lone winner on UFC Fight Pass. Yancy Medeiros and Sean Spencer were supposed to be the featured Fight Pass prelim, but injuries decimated the card during fight week. When Saturday night eventually came, there was only one fight left that would not be televised. That did not stop Medeiros from turning in an exquisite performance. In the second round of his strikers' delight with Spencer, a Medeiros head kick dropped Spencer. The Hawaiian would pounce and lock up a rear naked choke, locking up the second 'Performance of the Night' bonus as well.