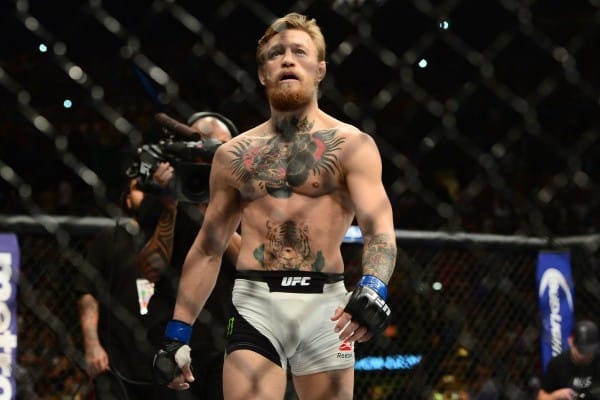 No one was caught using banned substances when the UFC's new, more stringent drug testing policy went into effect during July's International Fight Week.
News arrived from the Nevada Athletic Commission (NAC) today (Mon., August 10, 2015) that each fighter from the biggest UFC pay-per-view (PPV) of the year (so far), July 11's blockbuster UFC 189, came back clean.
According to a report from the official NAC website via MMAFighting.com, main and co-main event participants Conor McGregor, Chad Mendes, Robbie Lawler, Rory MacDonald, along with featherweights Jeremy Stephens and Dennis Bermudez, were given out-of-competition blood and urine testing leading into the blockbuster bouts. The samples, which were sent to testing facility Sports Medicine Research & Testing in Utah, all came back negative.
McGregor was tested out-of-competition on May 23, while Mendes was tested July 5 after it was revealed he would be a late replacement for champion Jose Aldo, who also passed an out-of-competition test amidst much controversy before pulling out of the fight with a broken rib.
As for welterweight title fight participants Lawler and MacDonald, each was randomly tested out-of-competition twice, with "Ruthless" submitting samples on June 5 and June 17 while "The Red King" gave his on June 6 and June 16. Stephens and Bermudez were tested on June 1 and June 7, respectively.
All six fighters were also issued in-competition tests on July 11, which came back clean.
The rest of the card was required to submit to urine testing, all of which came back negative as well. Those samples were sent to Quest Diagnostics in Las Vegas.