Top 10 Rising UFC Stars For 2017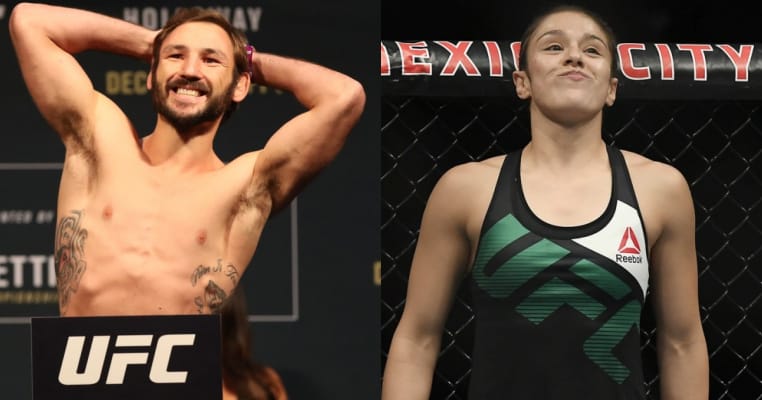 The Ultimate Fighting Championship (UFC) is always looking for new prospects. The company has never been bigger, which means there are more fights to put on and more fighters are needed.
When UFC 207 is set in stone on Dec. 30, the organization will tie the number of events it put on last year with 41. The only year that surpassed that number was 2014 with 46 events.
With Fight Pass and FOX Sports 1, there has never been a better time for prospects to shine. LowKickMMA.com has a list of 10 fighters to look out for in 2017.
Let's begin.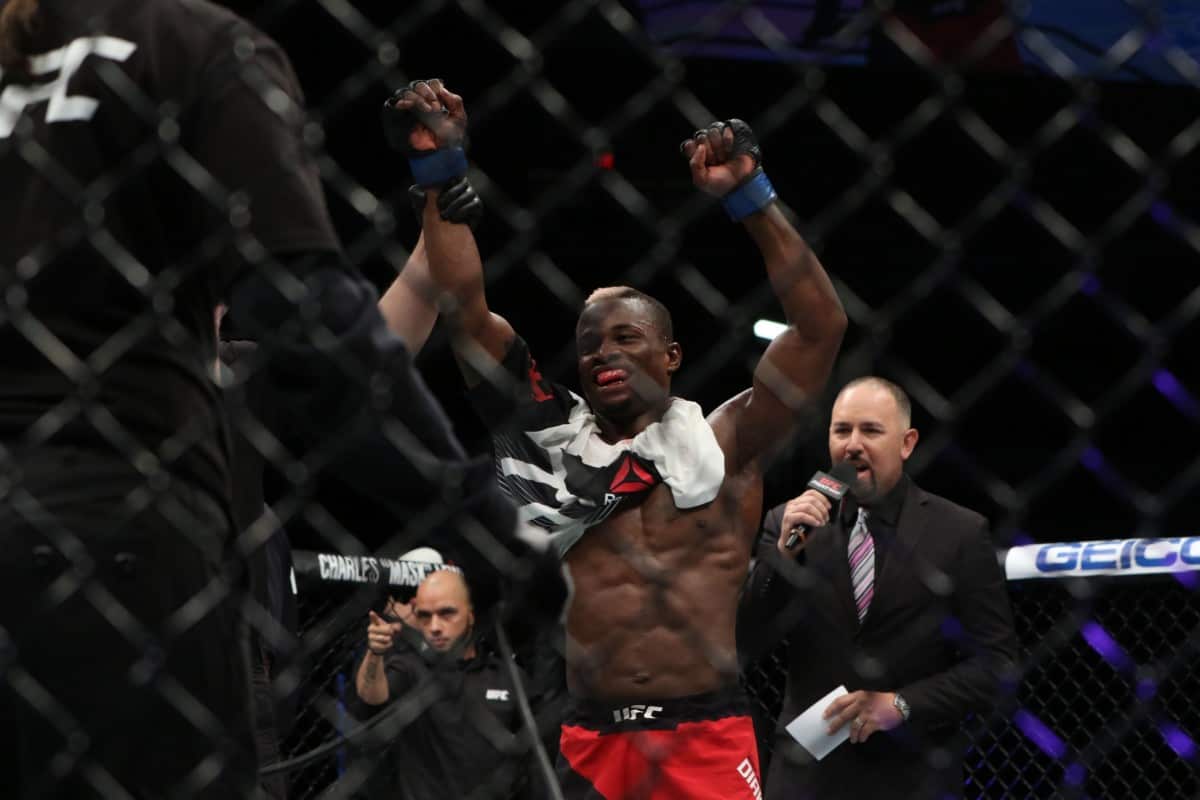 10. Marc Diakiese
Fans of mixed martial arts (MMA) in England have plenty to look forward to with Marc Diakiese (11-0). The man born in Doncaster had a shaky opening round in his Octagon debut against Lukasz Sajewski at UFC 204. "Bonecrusher" responded by pummeling Sajewski in the second frame to earn a TKO victory.
The second UFC bout for Diakiese wasn't flawless either, but he was able to keep his unbeaten record safe. "Bonecrusher" overcame a cut over his left eye to best Frankie Perez at UFC Fight Night 102.
Two bad rounds in your first two bouts may be enough to turn some fans away. The problem with that is those fans are missing a special quality of the 23-year-old. His ability to overcome bad situations this early in his career is a good sign.
Having passed two tough tests, things will only get harder for the up-and-coming lightweight. Diakiese may want to consider taking more time to get back in the Octagon. He just got done fighting twice in two months.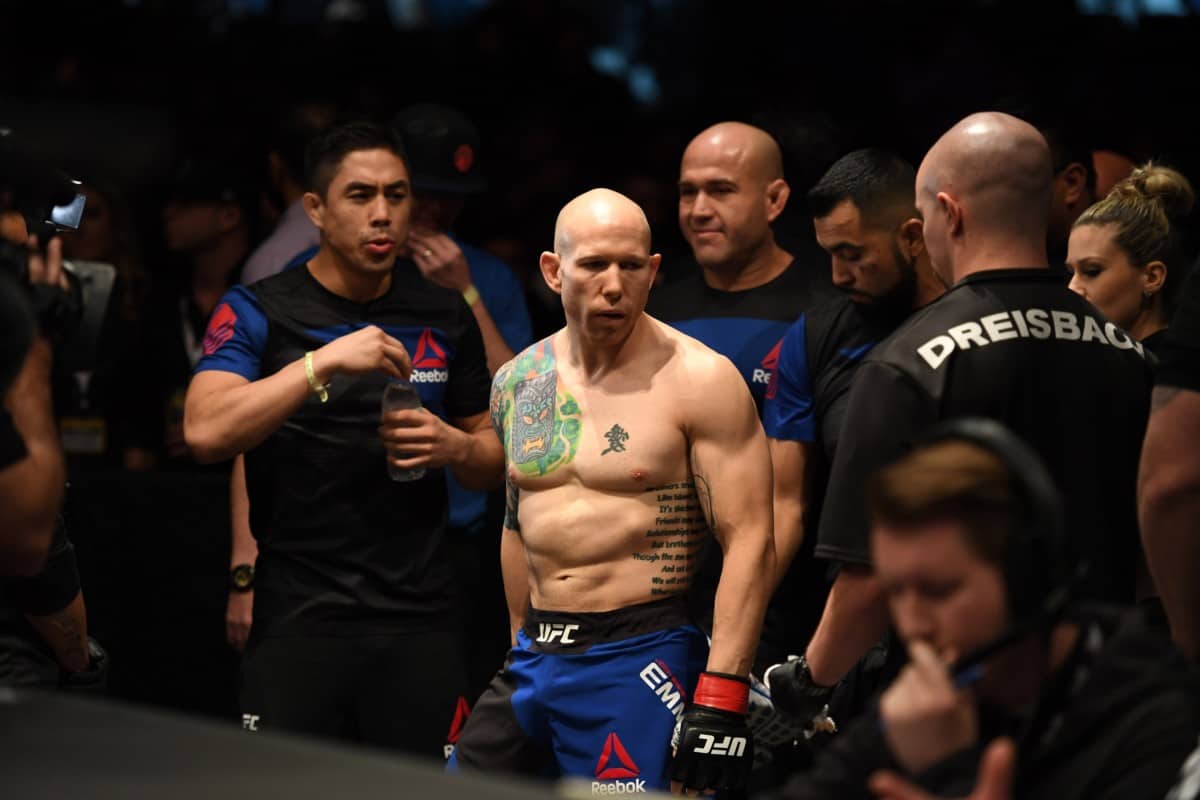 9. Josh Emmett
Team Alpha Male's Josh Emmett (11-0) had a successful UFC debut, edging Jon Tuck back in May. Unfortunately for him, he suffered a compound fracture in his finger. You can see the bone sticking out of his finger by clicking here, but it is not safe for work.
Emmett returned at UFC on FOX 22 against Scott Holtzman and show even more heart and determination. Despite failing to score on multiple takedown attempts in the first round, Emmett swung for the fences in the second stanza. The final round made all the difference as he rocked Holtzman with a knee and scored a few takedowns to get the unanimous decision.
Much like Diakiese, Emmett has proven in his first two fights in the UFC that he can rise above tough scenarios. Perhaps one day we'll see these two 155-pound prospects trade leather.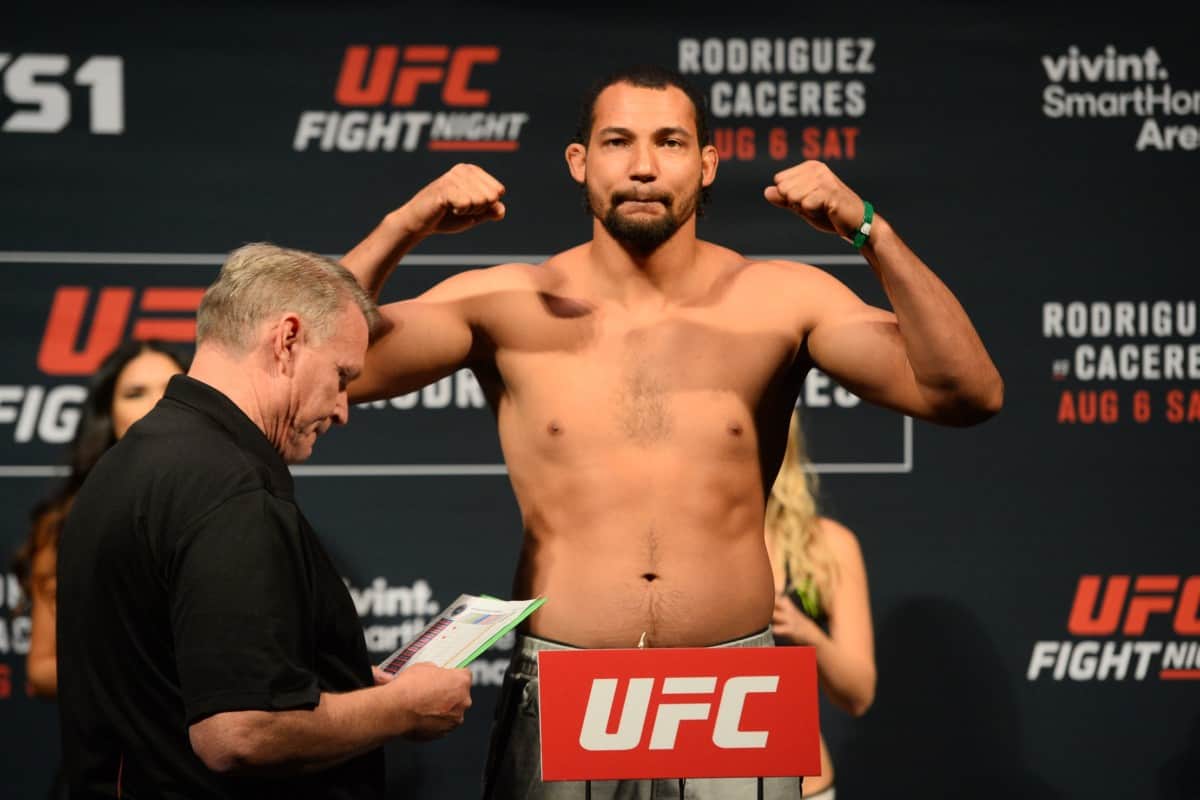 8. Justin Ledet
Justin Ledet's (8-0, 1 NC) UFC debut was a one-sided affair. "El Blanco" picked apart Chase Sherman all fight. His ability to keep the pace going for all three rounds was crucial, especially since he is a heavyweight.
While Ledet showcased crisp boxing in his debut, his next fight showed off his submission skills. He exchanged strikes with Mark Godbeer early, but Ledet was getting the cleaner shots in. "El Blanco" took his opponent down. Godbeer tried scrambling out, but Ledet took his back and locked in a rear-naked choke for the first round submission victory.
It was Godbeer's first loss since Oct. 2013.
Ledet will face the toughest challenge of his career at UFC Fight Night 104. There he will meet fellow undefeated heavyweight Dmitry Sosnovskiy.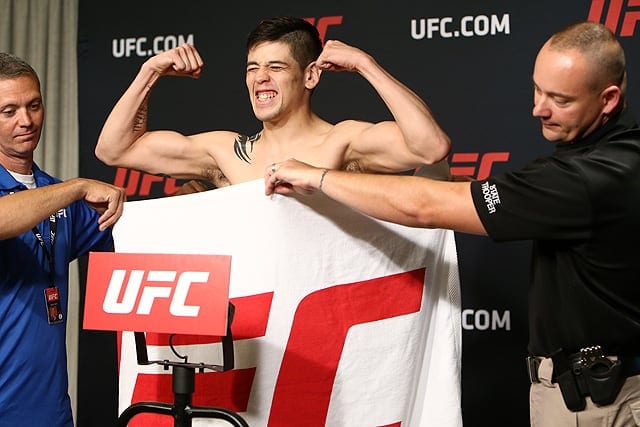 7. Brandon Moreno
The professional UFC debut of flyweight Brandon Moreno (13-3) turned a lot of heads. He snapped the four-fight winning streak of Louis Smolka with a submission win. "The Assassin Baby" was a +450 underdog going into the fight.
Things weren't as easy for Moreno in his second appearance. Ryan Benoit wobbled and even dropped "The Assassin Baby" in their tilt at The Ultimate Fighter (TUF) 24 Finale. Moreno survived and pushed the pace enough to take a split decision win.
With a stunning finish over Smolka and a gutsy performance against Benoit, Moreno went from an underdog to a prospect in a division dominated by Demetrious Johnson. He'll need to work on some things, but don't be surprised if Moreno eventually cracks the top 10 in the 125-pound rankings.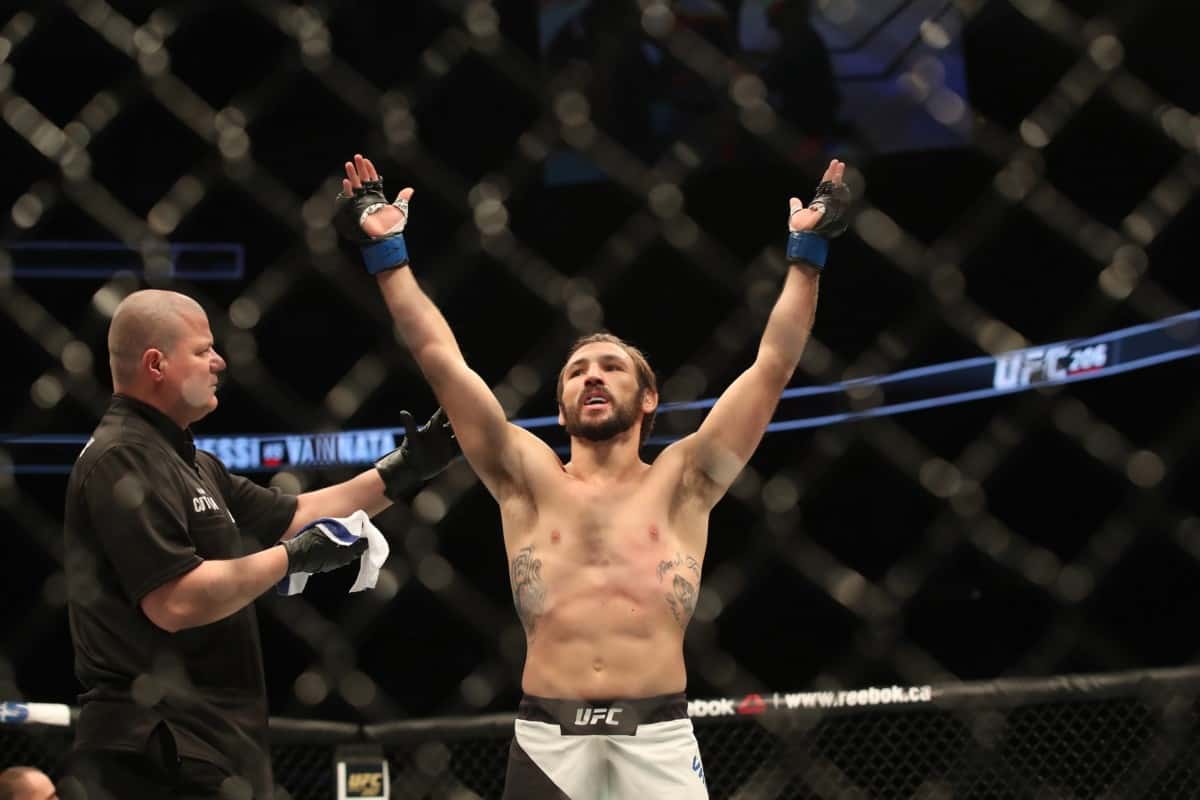 6. Lando Vannata
If you're an up-and-coming lightweight who wants to make a name for yourself, just do what Lando Vannata (8-1) has done. He almost finished No. 2 ranked lightweight Tony Ferguson in his UFC debut and knocked out John Makdessi with a spinning wheel kick.
Sounds easy, right?
The performances that Vannata has put on in his first two UFC fights have been nothing short of impressive. For starters, "Groovy" stepped in as a late replacement at UFC Fight Night 91 to meet "El Cucuy." Fans and experts expected Ferguson to run through the unknown Vannata, but it didn't turn out that way.
Vannata nailed Ferguson with a spinning backfist, then dropped him with a jab. He dropped his opponent again with a head kick and was on the cusp of an upset. Ferguson survived and found his groove to submit Vannata in the second round.
With a performance like that, the UFC booked Vannata with the crafty veteran Makdessi. Vannata flattened his opponent with a wheel kick in an easy "Knockout of the Year" candidate.
Here is the stunning knockout: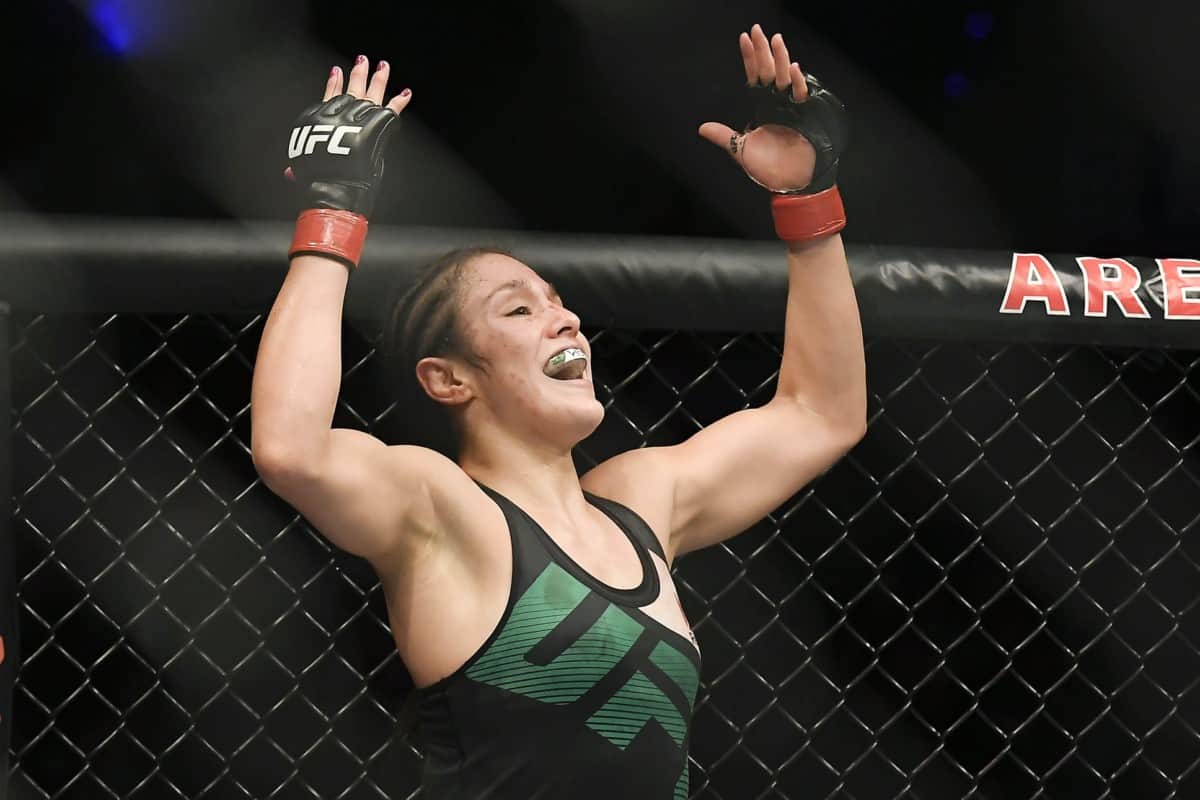 5. Alexa Grasso
The future looks bright for women's strawweight Alexa Grasso (9-0). Grasso had competed for local promotions in Mexico before making the jump to Invicta FC. She won three straight bouts and kept her unbeaten record intact.
The Lobo Gym fighter signed on with the UFC following her unanimous decision win over Jodie Esquibel. She made her Octagon debut against Heather Jo Clark at UFC Fight Night 98.
"Hurricane" was no match for Grasso. Despite being known for her stand-up, Grasso controlled the fight wherever it went. She had solid takedown defense and was tough to deal with in the clinch.
Grasso cruised to a unanimous decision. She will be tested at UFC Fight Night 104 when she goes toe-to-toe with Felice Herrig.

4. Francis Ngannou
Since he debuted in the UFC in late 2015, the MMA world has taken notice of Francis Ngannou (9-1). In all of his professional victories, Ngannou has finished his opponent. He has five knockouts and four submissions.
Ngannou started his UFC run with a bang late last year. His opponent was Luis Henrique. Ngannou's crushing uppercut sent "KLB" to dreamland.
See it for yourself:
He followed that performance by completely closing the right eye of Curtis Blaydes. That resulted in a doctor's stoppage and Ngannou would go on to win his next two fights.
His last bout was with Anthony Hamilton at UFC Fight Night 102. Ngannou stunned fans at the Times Union Center with his strength. Hamilton had Ngannou's back against the fence. Ngannou held onto the arm of Hamilton and drove him to the ground for a kimura. Hamilton was forced to tap.
The biggest task for Ngannou will be at UFC on FOX 23 on Jan. 28, 2017. He will do battle with former UFC heavyweight champion Andrei Arlovski.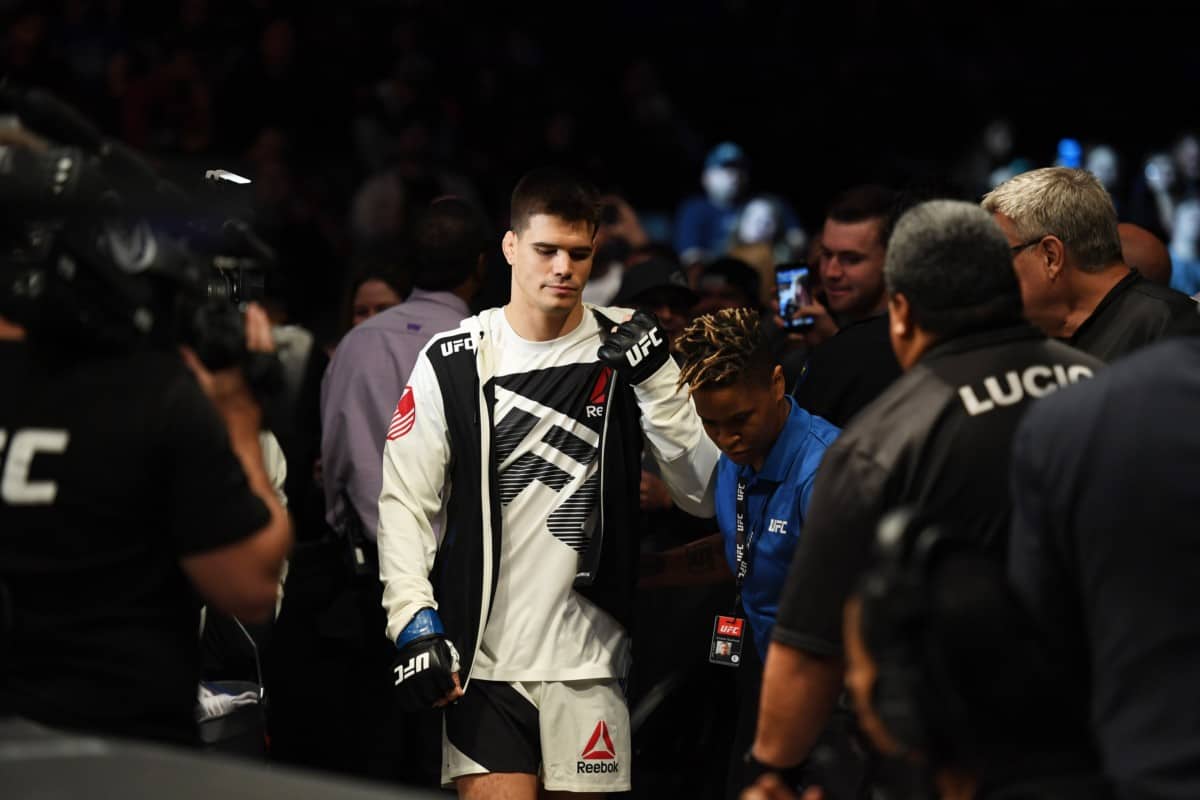 3. Mickey Gall
It seems like just yesterday when UFC president Dana White found Mickey Gall for his "Lookin' For A Fight" series. There, Gall took a microphone and told White he wanted a fight with CM Punk.
Check it out:
Gall was given a chance to earn a fight with Punk if he was successful in his debut with the organization. At UFC Fight Night 82, Gall submitted Mike Jackson in just 45 seconds.
With just two professional fights, Gall found himself on the main card of UFC 203 against the debuting Punk. While Gall was just 2-0, Punk hadn't had an MMA fight in the amateurs or professionally. The Miller Brothers MMA fighter made short work of Punk, submitting him in two minutes and 14 seconds.
In his post-fight interview with commentator Joe Rogan, Gall called out Sage Northcutt. The fight was booked for UFC on FOX 22.
For the first time in his young career, Gall faced some adversity in the second round when he was cut. It didn't matter, however, as Gall dropped Northcutt with a right hand and finished the fight with a rear-naked choke. After the fight, Gall said he plans on dropping down to lightweight.

2. Doo Ho Choi
You had to know this young warrior would make the list.
South Korean bruiser Doo Ho Choi made his UFC debut back in Nov. 2014. It only lasted 18 seconds as the "Korean Superboy" starched Juan Manuel Puig. Choi would go on to knock out Sam Sicilia and Thiago Tavares in his next two fights. Both bouts ended in the first round.
Choi's last scrap was one MMA fans won't soon forget. The "Korean Superboy" and Cub Swanson traded leather in what is sure to be a "Fight of the Year" candidate. Choi had his moments in the fight, tagging his opponent a few times. In the end, it was Swanson who landed more often and connected with the harder shots to help earn him a unanimous decision win.
Despite the loss, Choi was praised for his iron chin and heart. There wasn't a moment in the fight where Choi looked like he wanted out. The Busan Team MAD stand out is only 25 and has plenty of fights ahead of him.
With some polish, it isn't too far fetched to see the "Korean Superboy" with championship gold someday.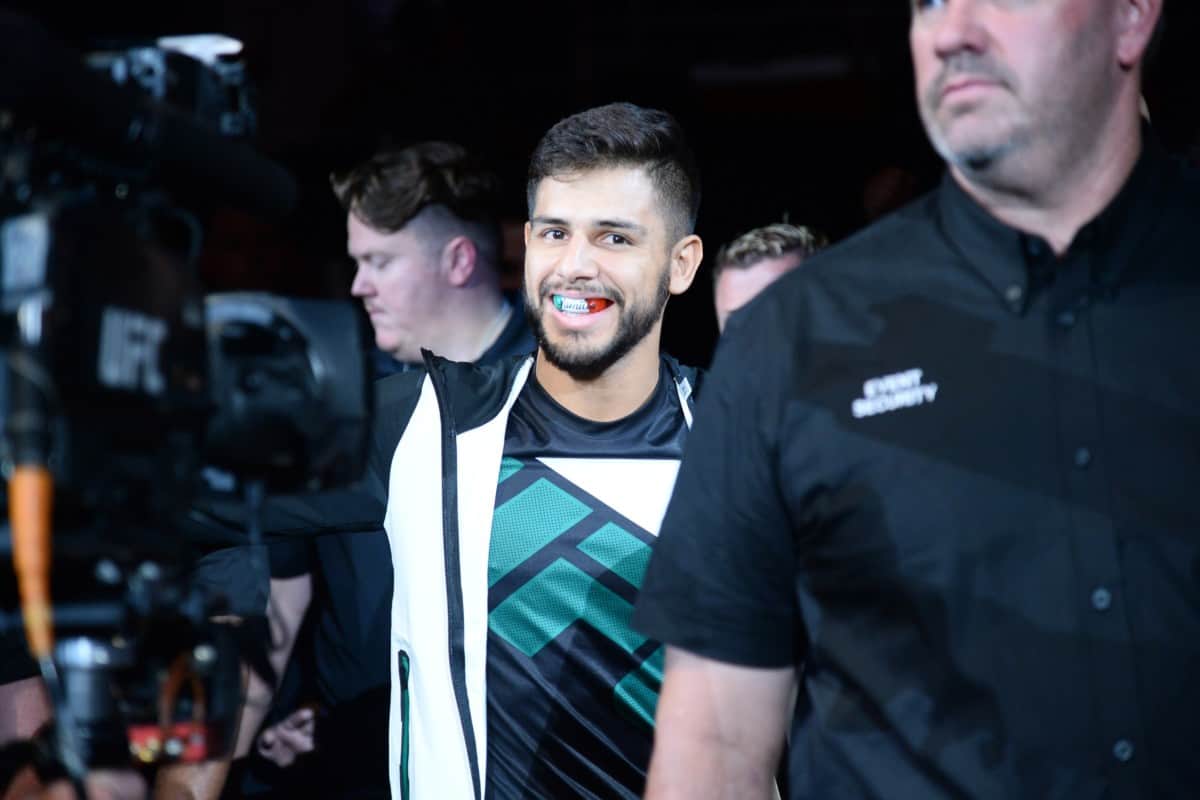 1. Yair Rodriguez
In 2017, we may stop calling Yair Rodriguez (8-1) a prospect and start acknowledging him as a contender. "Pantera" has fought five times inside the Octagon and has emerged victorious in all of those bouts.
Rodriguez won the first TUF: Latin America finale against Leonardo Morales. Rodriguez then earned a "Fight of the Night" bonus for his wild affair with Charles Rosa at UFC 188. "Pantera" took a split decision victory.
After beating Dan Hooker by unanimous decision, Rodriguez had his sights set on Andre Fili. The two men squared off at UFC 197. Rodriguez delivered a highlight reel flying kick knockout in the second round. The Jackson-Wink MMA bruiser nabbed a "Performance of the Night" bonus.
Rodriguez would be involved in another exciting tilt. This time it was against Alex Caceres at UFC Fight Night 92. Rodriguez threw everything he could at "Bruce Leeroy," who returned fire. Rodriguez took a split decision victory and another bonus.
At UFC Fight Night 103, Rodriguez will meet MMA legend BJ Penn, who is coming out of retirement. The bout takes place on Jan. 15, 2017. It'll be the most high-profile opponent Rodriguez has encountered. A win over a former champ should push "Pantera" to fights with the likes of Ricardo Lamas and Jeremy Stephens.
The road could ultimately lead to gold, but for now Rodriguez must focus on the original "Prodigy."