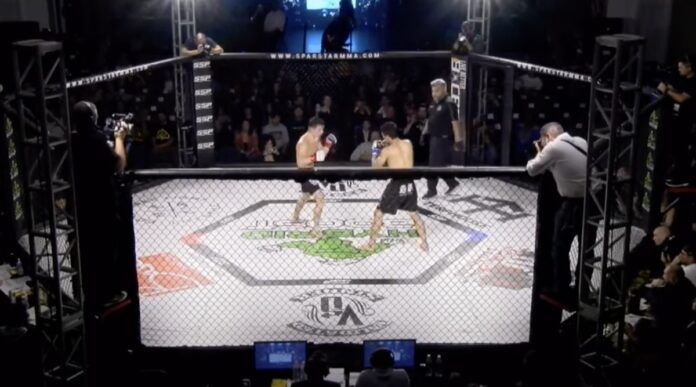 Mixed martial arts (MMA) has become one of the fastest growing sports in recent years. And that's why you might be interested to watch some amazing MMA prospects this year. As you watch them, you might also want to place bets on your favorite sites like mybettingsites for entertainment. This is because martial arts is an exciting sport that you'll never get tired of watching if you follow the right prospects.
The UFC was founded in 1993 and today boasts over 200 million fans worldwide. In addition to its popularity, MMA also offers some unique training benefits.
The following are some of the top ten MMA prospects to watch in the next decade:
Anthony Romero
Anthony Romero is the previous Ohio Combat League Lightweight Champion and also the former King of the Cage star In 2020. Romero competed in the Contender Series.
Currently Romero is competing for Fury FC and seeking another chance to compete in the Contender Series.
Azamat Kerefov
The ACA Flyweight Champion is Azamat Kerefov. He is among Russia's brightest prospects in recent years.
Kerefov deserves to sign with the UFC as an ACA fighter after successfully defending his flyweight title twice. Petr Yan, Askar Askarov, Magomed Magomedov, Brendan Loughane, and Bubba Jenkins are among the ACB fighters who have signed with the UFC, Bellator, and PFL.
Kerefov is a tank of a flyweight, with one of the most powerful punches in the UFC flyweight category
Salahdine Parnasse
Salahdine is the top European Featherweight prospect and hails from France's Golden Age of Mixed Martial Arts. This is a world class KSW Featherweight Champion which is among the biggest stars in European MMA.
In a strong performance, Parnasse reclaimed his title against Daniel Torres. He is currently 16-1-1 in the KSW MMA promotion, which is the largest in Europe.
Roberto Soldic
Roberto is the new face of KSW and Croatian MMA. He's one of the top fighters in the world outside of the UFC and Bellator.
Current KSW Welterweight Champion, Special All-Around talent who just won the biggest fight of his career by knocking out Polish superstar Mamed Khalidov in the second round. Defending the KSW Middleweight Championship.
Outside of the UFC, I've accomplished everything I can, including major wins against very skilled competitors.
It's time to join the UFC and compete against the greatest Welterweights in the world. This must happen since Fedor, Bibiano Fernandes, Igor Vovchanchyn, and Mamed Khalidov have never fought in the UFC, and it would be a disappointment for MMA fans if Soldic did not fight Colby Covington or Chimaev.
Yusuf Raisov
Yusuf "Wolf" Raisov is a world-class fighter who previously competed in the ACA Lightweight division and has lately moved up to welterweight.
Currently, he is one of the top Welterweights on the planet. The welterweight division in the UFC or Bellator is going through a rough patch.
Raisov is a true beast, reminding me of Robert Whittaker and Matt Hughes in appearance.
Jordan Vucenic
The Cage Warriors Featherweight Champion is coming off one of the best wins and bouts of the year, defeating Morgan Charriere. It's a must-see fight!!
Vucenic has a Dan Hooker, Kelvin Gastelum, and Daniel Weichel vibe to him.
Because of the high-level opponents he has defeated, Vucenic is one of the top Featherweight prospects in the world right now. In 2021, there will be some memorable fights to witness.
Solomon Renfro
Athletes who might have excelled in high school football are switching to mixed martial arts. Solomon Renfro is a high-level athlete who emerged as a rising potential in the second half of 2021.
In the Cage Fury Fighting Championship, he is fighting for one of the best regional promotions on the globe. In the Dana White Contender Series, he competed and lost in a split decision.
He's a natural talent, and he's only 24 years old. Fight in the Dana White Contender Series while Renfro wins the Cage Fury Fighting Championship.
Apti Bimarzaev
Most people are great fans of Sambo fighting style, and this fighter is one of my favorites. Belarus is the country's best prospect.
Making a run for the ACA Featherweight championship, he reminds people a lot of Yaroslav Amosov.
Mehdi Dakaev
Khabib Nurmagomedov is a Russian Lightweight who was born and raised in Chechnya.
Like Umar Nurmagomedov and Usman Nurmagomedov, this gifted fighter battles. Leg kicks and precise striking were prioritized. As a result, the KO is achieved.
He is now the Eagles Fighting Championship's Lightweight Champion, which he has successfully defended twice.
Phumi Nkuta
Being a champion of the Cage Fury Fighting Championship, one of the top regional promotions, is a huge accomplishment.
Phumi Nkuta, who trains with Aljamain Sterling in Serra Longo, is the next generation of Aljamain Sterling. Aside from ALJO, he has a slew of sparring partners he practices every day.
Because there are so many high-level flyweights in Russia, Chechnya, and Europe, Nkuta is quietly flying under the radar. However, Nkuta might be a bunch of flyweights right now.
These are some of the top 10 MMA prospects to watch out for in 2022. We hope you enjoyed this list and please feel free to share your thoughts down below!