Tony Ferguson shoots down retirement despite UFC 291 loss: 'I know for a fact I have more to give'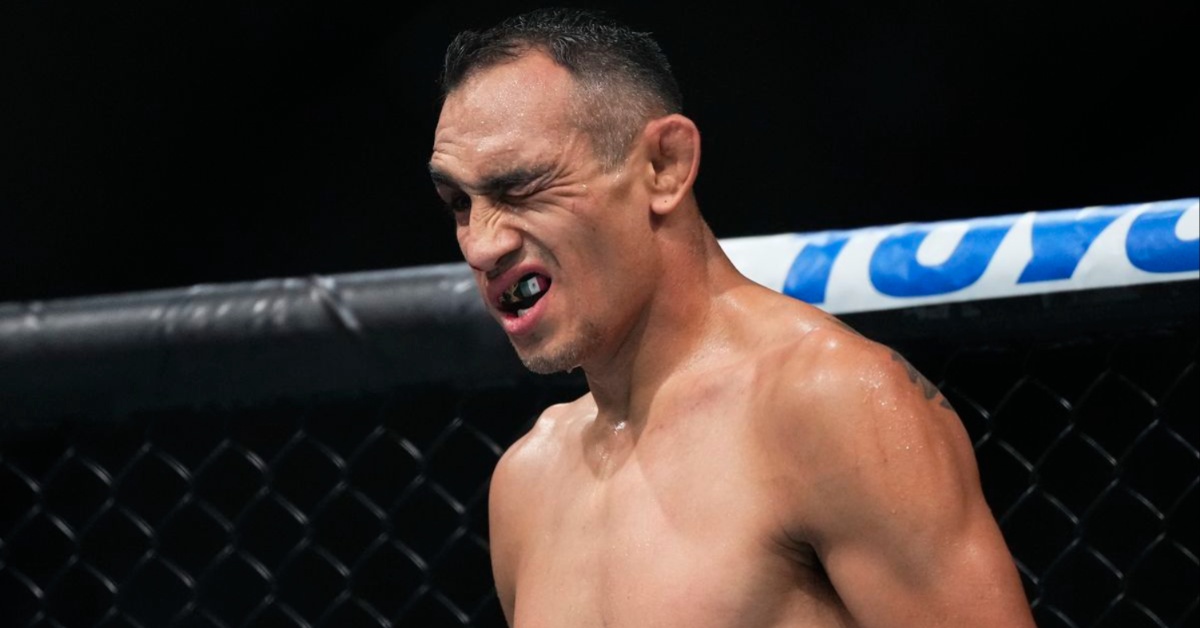 Despite suffering his sixth consecutive loss in his lightweight division return at UFC 291 over the course of the weekend, former interim division champion, Tony Ferguson has shut down any suggestions that he should finally hang up his gloves from competition, insisting he has "more to give".
Featuring on the main card of UFC 291 over the course of the weekend in Salt Lake City, Utah, Ferguson suffered his sixth straight loss inside the Octagon since 2020, dropping a buzzer-beating technical submission loss to Bobby Green – with the San Bernardino native latching onto an arm-triangle choke.
The outing marked Ferguson's return to the lightweight limit following a brief welterweight excursion in an impromptu UFC 279 headliner against promotional veteran, Nate Diaz back in September of last year, where the former dropped a fourth round guillotine choke submission defeat.
And following another rather one-sided loss, many within the mixed martial arts community called for Ferguson to consider finally retiring from active competition.
Tony Ferguson dismisses a potential retirement after his UFC 291 loss
However, in his first statement released since the defeat overnight, Ferguson admitted he would speak with UFC president Dana White and his team to decide what is next for him, however, claimed he still has "more to give".
"Walked into the Delta Center to show the world I was back on track," Tony Ferguson posted on his official Instagram account. "The preparation for this fight was exceptional & it was one of the best camps I've had.
"As the fight began, I was in the zone, flowing & feeling confident," Tony Ferguson wrote. "Bobby (Green) knew the direction of the fight & I believe he knew what he was doing when he poked my eye. He has a big History of moves like this. It significantly impaired my vision, making it difficult to see clearly out of my eye. Despite this eye poke I never considered stopping the fight. Although the doc wanted to. Throughout my career, I've always pushed through challenges & never given up This time was no different.
Unfortunately in sports, setbacks like this are part of the journey While I won't use the eye poke as an excuse for the outcome, I know for a fact I have more to give.
Moving forward, I plan to work closely with Dana, Hunter & my entire team to assess what's next.
I'd like to take a moment to say thank you to my Wife, my Family & my Fans. Your support means the world to me & it's what drives me to keep pushing forward & striving for greatness. Thank you all for being by my side through the highs & lows of this sport that I love. Eye appointment tomorrow, some recovery & back after it. Love you all- Champ -CSO- #ufc291 Salt Lake City, Utah #AyMoe WooWooWooWoo Knyuck knyuck knyuck #ballsofsteel #FuckEm'IfTheyCantTakeAJoke.
Do you think it's time for Tony Ferguson to call time on his career?