Tom DeBlass – Jiu Jitsu Legend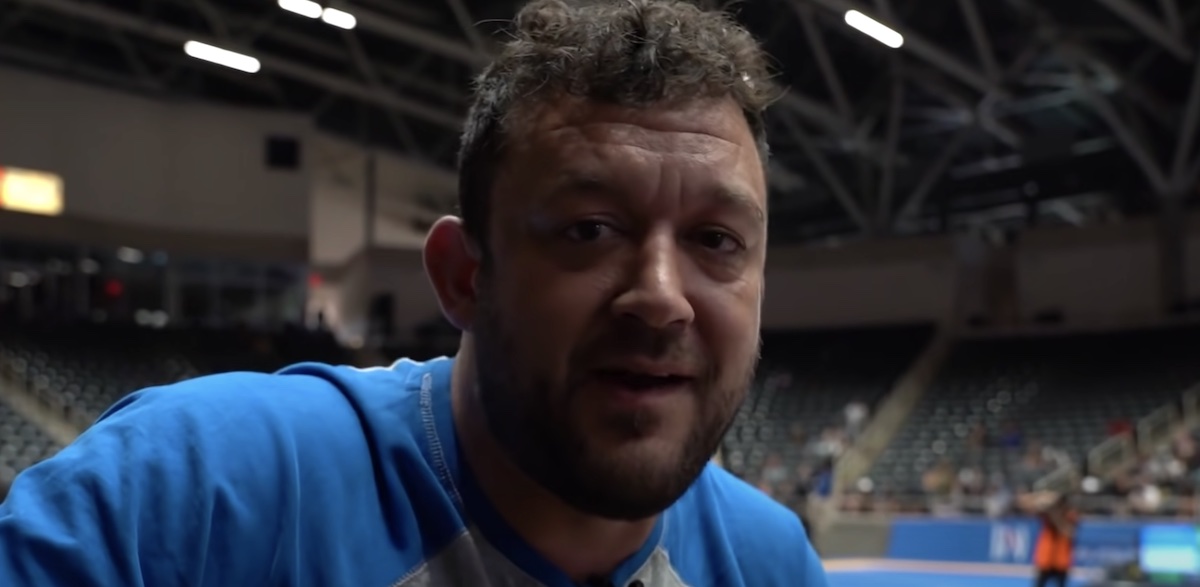 | | |
| --- | --- |
| Date of Birth: | May 14th, 1982 |
| Age: | 40 |
| Place of Birth: | USA Bayville, New Jersey |
| Nickname: | T-Bone |
| Team: | Ricardo Almeida Jiu-Jitsu, Ocean County Brazilian Jiu-Jitsu |
| Height: | 5 ft 11 in (1.80 m) |
| Weight: | 205 lb (93 kg; 14.6 st) |
| Weight Class: | Middleweight (2012–2013) Light Heavyweight (2010–2012) |
Tom DeBlass' start in martial arts
Tom DeBlass grew up in New Brunswick, New Jersey and practiced Taekwondo from the time he was 5. He would earn his red belt before giving up Taekwondo at 18 to focus on competing in track and field.
In his senior year, Tom DeBlass was one of the best long jumpers in the state. Being a sure thing to earn a college scholarship.
Unfortunately, a severe injury toward the end of the season would end Tom's track and field career.
Tom Deblass begins learning Jiu Jitsu
Tom DeBlass is a competitive person and didn't want to stay physically inactive after his injury. This is how he began learning Brazilian Jiu Jitsu.
Tom started Jiu Jitsu at Eric Colon's gym, but switched gyms and began learning under Ricardo Almeida. A Renzo Gracie black belt, decorated BJJ competitor, and UFC veteran.
T-bone was an extremely committed student and became one of Almeida's pupils. He would train everyday with Ricardo and go with him to train at Renzo Gracie's school.
Within just a few years, Tom would spend a short time at blue and purple belt before earning his brown belt. At brown belt, DeBlass started to become a high level competitor.
Tom DeBlass' time as a brown belt
Tom DeBlass would stay at the rank of brown belt from 2007-2008 and have a lot of success at BJJ competitions. In 2007, DeBlass would win the 2007 No Gi Worlds and place 3rd at BJJ Worlds.
He would follow up his impressive 2007 by winning the Pan American Championship in 2008. Just a little over six years after starting Jiu Jitsu, Ricardo Almeida would promote DeBlass to black belt.
After earning his BJJ black belt, DeBlass would open his own Jiu Jitsu school in 2008. Ocean County Jiu Jitsu, which he still runs today.
Tom DeBlass' early run as a BJJ black belt
In 2009, Tom DeBlass would have a brief run competing as a black belt. During that year, he would qualify for his first ADCC event.
Although he only had one match at the championship, where he was beaten by Cyborg Abreu. But DeBlass would also place 3rd at that year's BJJ Worlds tournament.
After placing 3rd at Worlds, Tom would take a short hiatus from competing in BJJ to focus on MMA.
Tom DeBlass gets into MMA
After opening his gym and winning major BJJ titles at brown belt, Tom DeBlass would transition to MMA. The transition for Tom would be easy as his professor was an accomplished MMA fighter. He also had access to Renzo Gracie's gym, which has been considered one of the best MMA gyms in the world.
Tom would make his MMA debut in 2010 on the New Jersey based MMA promotion Ring of Combat. In just a little over a year after making his debut, DeBlass would win his first 6 fights.
His 7th fight for Ring of Combat would be another win for DeBlass and earn the promotion's light heavyweight title. At 7-0, Tom would get the call to join the UFC.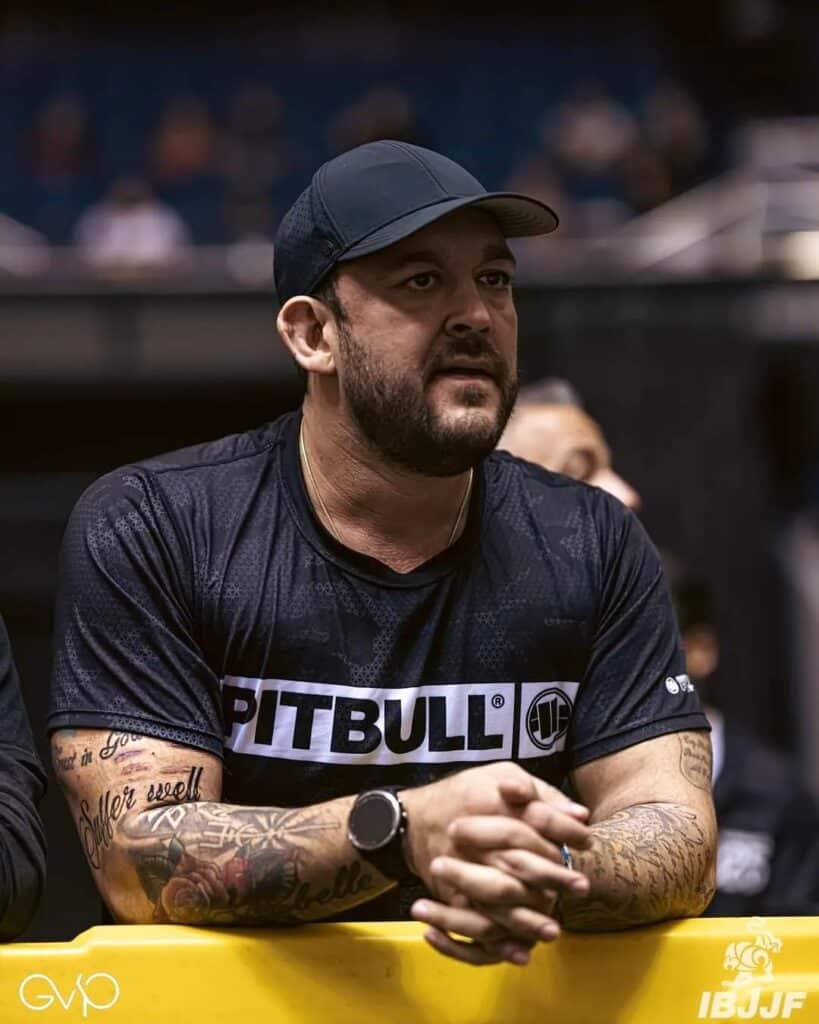 Tom DeBlass' UFC run and 1st retirement
Tom's UFC debut would be against French MMA fighter Cyril Diabate on the undercard of a UFC on Fuel event. Unfortunately, Diabate would get the better of DeBlass in this bout and win a majority decision over the New Jersey native.
He would then drop his second fight in the promotion, losing another decision to Japanese fighter Riki Fikuda. This second UFC loss would get Tom DeBlass cut from the promotion.
Bellator MMA would quickly sign Tom after his UFC release and he would fight Carlos Brooks at Bellator 95. Tom DeBlass would snap his losing streak with a doctor stoppage win to boost his record to 10-2.
His last MMA fight as of now was against UFC vet Jason Lambert at Bellator 108. Tom would knock Lambert out cold in the second round to earn his 11th win.
Although he won, Tom felt bad about how he hurt Lambert. This would lead him to retiring from MMA for the first time in 2013.
Tom DeBlass' return to BJJ competition
After retiring from MMA, DeBlass would go back to competing in No-Gi Jiu Jitsu. 2013 would be one of his best years ever at competing in Jiu Jitsu.
He would go on to win the Grappler's Quest Expert Divisional Championship and the Grappler's Quest National Championship. Also winning the 2013 No Gi Pan American Championship and placing 3rd at No Gi Worlds.
In 2014, he won another ADCC trials event to earn his second trip to the ADCC tournament in 2015. Then winning a few different superfights that year including an ADCC regional superfight in New York.
At the 2015 ADCC event, Tom would again lose in the first round. But he would bounce back from the loss and win the No-Gi Worlds in the Master 1 absolute division.
Then in 2016, Tom would once again earn a spot at the 2017 ADCC tournament. This time he would win his first round match and meet reigning champion Orlando Sanchez in the quarter finals.
He and Sanchez would have a tough match that Orlando would slightly edge out to advance to the semifinals.
Tom DeBlass as a coach
On top of being a decorated MMA fighter and BJJ competitor, Tom DeBlass is considered a phenomenal Jiu Jitsu coach. At his academy of Ocean County Jiu Jitsu, he has coached some of the top BJJ competitors in the sport.
Garry Tonon
By far DeBlass' most notable student is multi time EBI champion Garry Tonon. As soon as Garry stepped into Tom's gym, he would be on the mat everyday for hours.
Immediately becoming DeBlass' pupil and assisting him at the gym. Garry Tonon would go on to compete at the biggest events in BJJ multiple times.
Most notably winning multiple EBI championships. Tonon also now competes in MMA for the promotion One Championship and has a record of 6-0.
Gordon Ryan
The greatest submission grappler of all time, Gordon Ryan got his start in BJJ under Tom DeBlass. Gordon would train in DeBlass' gym in his early years along with Tonon, who would become his best friend.
DeBlass would help Ryan in the beginning of his career before giving him his blessing to train with John Danaher. Gordon still frequently trains with his first instructor Tom whenever he is in New Jersey.
Tom DeBlass' popularity in the BJJ community
Within the BJJ community, Tom DeBlass is a highly respected and well-liked figure. He has a very popular Instagram page, where he posts everything from techniques to life advice.
This is where many have been exposed to DeBlass and began following him on the website. Also as a highly decorated BJJ coach, DeBlass was invited to be part of BJJ Fanatics.
On BJJ Fanatics, Tom shows various techniques and also sells his instructional videos through the website.
Tom has also written a biography about his life that came out in 2021. In the book, he details how he was sexually abused as a child and how he overcame it to become successful in BJJ and MMA.
Tom DeBlass comes out of retirement
As of May 7, 2020, Tom DeBlass has come out of retirement from MMA and signed with One Championship. He has yet to make his return to the cage, but will likely in the future. Also possibly participating in grappling matches within the promotion.
Tom DeBlass' legacy
Tom DeBlass has had quite a journey to where he is now in his life. Overcoming abuse to earn his BJJ black belt and compete at the highest levels of MMA and grappling.
On top of being a high level competitor, he is one of the most respected coaches within the BJJ community. Developing some of the greatest grappling athletes ever.
But what Tom DeBlass is above all else is a family man, who loves his wife and kids. At 39, he will look to continue competing in grappling and most likely making his return to MMA.