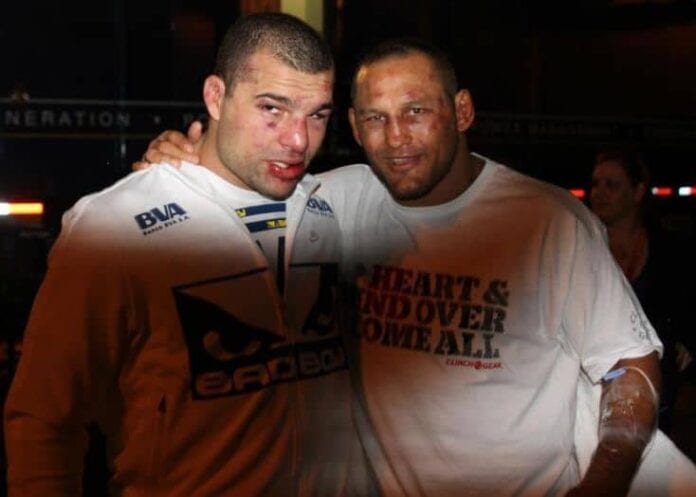 A couple weeks ago yesterday marked the four year anniversary of the historic light heavyweight bout between Pride legends Dan Henderson and Mauricio 'Shogun' Rua in the main event of November 19, 2011's UFC 139 from the HP Pavilion in San Jose, California.
Since that legendary day, the bout has deservedly been discussed as one of the finest UFC fights of all-time, and there will always be a case for it being the best ever. The fight was a bloody war that saw two of the greatest give and receive an unheard-of level of punishment until the final bell.
In the end, we all know Henderson secured a victory on the judge's scorecards after he nearly finished Shogun in the first three rounds, but the Brazilian persevered, stalking 'Hendo' like a zombie to take down the exhausted fellow Pride champ, mounting him and nearly stopping the bout in a dominant fifth round. It was a classic bout that no one will forget even after countless UFC events since.
The only thing other thing that can be said about this slugfest other than that it's a classic is that both fighters were never quite the same after this fight, and its clear to see why. But at the time, Henderson and Rua were still on the top of the game despite a ton of mileage on their bodies from their infamous Pride wars.
Here, we'll take a look at the background of both fighters going into the classic affair and take a look at what many still feel is the greatest MMA fight of all-time.