A couple weeks ago yesterday marked the four year anniversary of the historic light heavyweight bout between Pride legends Dan Henderson and Mauricio 'Shogun' Rua in the main event of November 19, 2011's UFC 139 from the HP Pavilion in San Jose, California.
Since that legendary day, the bout has deservedly been discussed as one of the finest UFC fights of all-time, and there will always be a case for it being the best ever. The fight was a bloody war that saw two of the greatest give and receive an unheard-of level of punishment until the final bell.
In the end, we all know Henderson secured a victory on the judge's scorecards after he nearly finished Shogun in the first three rounds, but the Brazilian persevered, stalking 'Hendo' like a zombie to take down the exhausted fellow Pride champ, mounting him and nearly stopping the bout in a dominant fifth round. It was a classic bout that no one will forget even after countless UFC events since.
The only thing other thing that can be said about this slugfest other than that it's a classic is that both fighters were never quite the same after this fight, and its clear to see why. But at the time, Henderson and Rua were still on the top of the game despite a ton of mileage on their bodies from their infamous Pride wars.
Here, we'll take a look at the background of both fighters going into the classic affair and take a look at what many still feel is the greatest MMA fight of all-time.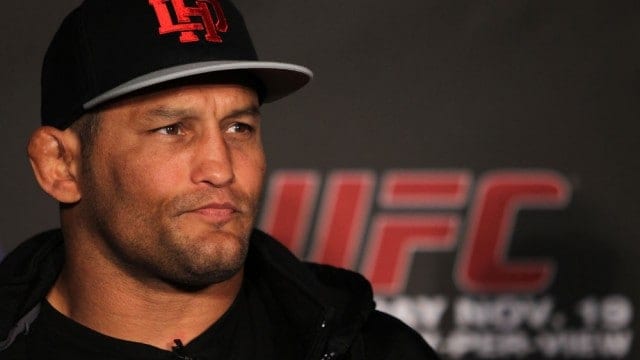 'Hendo' came into the bout with more momentum than Shogun, as he had won the Strikeforce light heavyweight belt and beaten the monster who many felt was the greatest of all-time, legendary Pride heavyweight champion Fedor Emelianenko, in his previous fight in Strikeforce that July.
Leaving Pride as the welterweight and middleweight champion, Henderson had a run that few have enjoyed in MMA, and incredibly after an age where most fighters are long retired. We have since that the 41-year-old's success was at least in part of a byproduct of testosterone-replacement (TRT), the longtime vet's success could not be denied.
He had fought the best his whole career, and had won six out of seven heading into his bout with once-dominant Pride Middleweight Grand Prix winner Rua.
Read on to find out why Shogun was on a path to revenge against Henderson.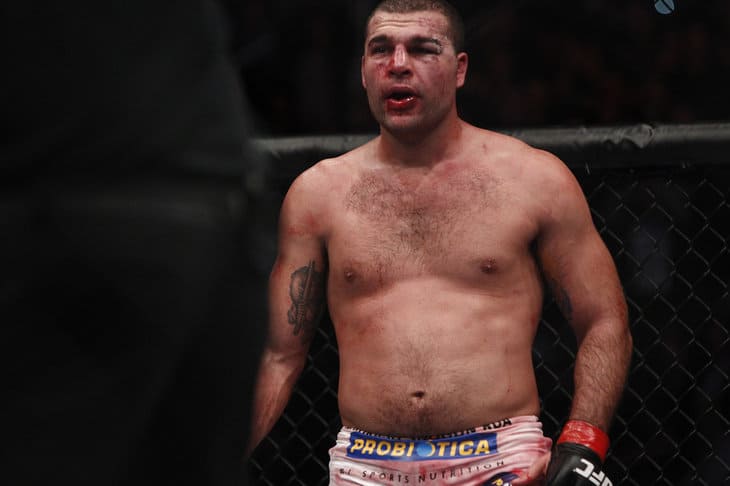 Heralded as one of the most exciting fighters in the world during his early rush in Japan, Rua was looking to claw back to another title shot after losing the belt to now legendary champion Jon Jones at the pinnacle of his rise.
Although a Jones title run was unavoidable, Shogun did go into the fight off of another significant knee surgery, and with only 10 months to recover from a torn ACL sustained during his knockout win over Lyoto Machida, it was obvious that Rua wasn't his full self. He did come back looking like a destroyer that August, stopping Forrest Griffin at UFC 134 in his native Brazil.
He looked great in dethroning Machida at UFC 113 after a highly controversial loss to "The Dragon" at UFC 104 fueled an instant rematch. And Jones had a way of making all the legendary champions look bad during his first two years as champ, meaning there was little shame in showing up on that list. Rua had a much more inconsistent career in the UFC than he did in Pride, meaning he had a lot to prove against 'Hendo.'
While he fell just short, Shogun undoubtedly gained a ton of lifelong fans that night. Head to the next slide to watch the amazing highlights of one of MMA's greatest bouts…
Relive Henderson vs. Shogun in this highlight video courtesy of MMAVideos2013 on YouTube: