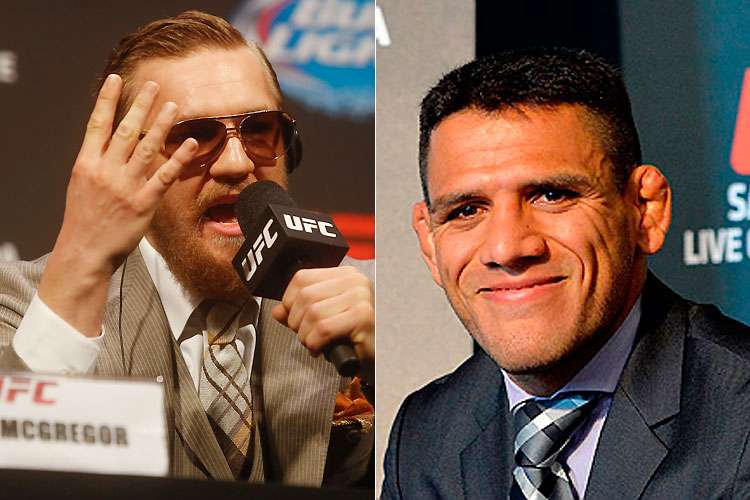 The Winner of Rafael dos Anjos vs. Donald Cerrone
Heading into UFC 194, McGregor consistently stated that his plan was to secure the 145-pound title before moving up to conquer the lightweight division.
Due to the list of exciting contenders waiting at featherweight, many didn't believe that McGregor would move up immediately after winning the title, but that idea now seems to be a very realistic option.
The "Notorious" one is a large featherweight and UFC president Dana White even said that McGregor's coach, John Kavanagh, doesn't want to see his fighter cut down to 145-pounds anymore.
While McGregor admits that he could make the cut, he has continued to state his plan to move up and challenge for another title.
The lightweight title will be put on the line next week as newly crowned champion Rafael dos Anjos takes on surging contender Donald "Cowboy" Cerrone in a rematch on December 19, 2015 from Orlando, Florida. White made it clear that if McGregor was interested in moving up that he would face off with the winner of this bout, and that could turn out to be an exciting matchup.

Should the Irishman take his talents to the lightweight division?