Ireland's own the "Notorious" Conor McGregor completed his triumphant rise to the top of mixed martial arts (MMA) at last night's (December 12, 2015) UFC 194 from Las Vegas, knocking out all-time great Jose Aldo in just 13 seconds to become the undisputed featherweight champion.
With such an incredible win added to his record, McGregor is now undoubtedly the sport's biggest star and the future appears to be quite bright for the 27-year-old Irishman.
The "Notorious" one also seems to have multiple options regarding what could be next and it should be intriguing to see what lies ahead. That being said, let's take a look at three possible fights that could be next for McGregor: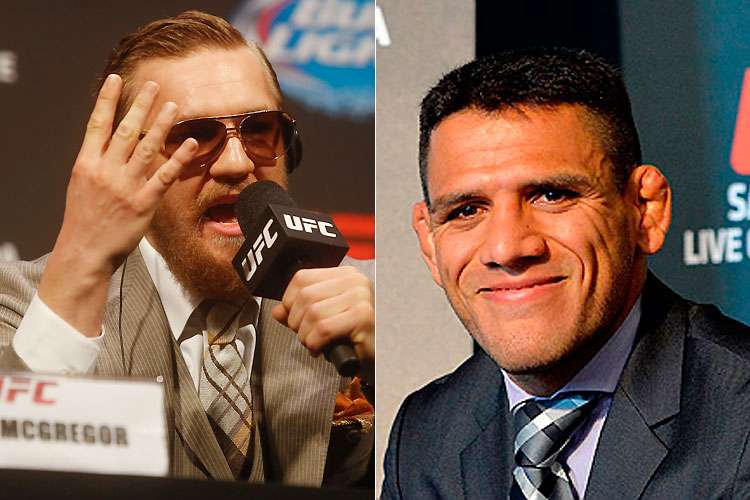 The Winner of Rafael dos Anjos vs. Donald Cerrone
Heading into UFC 194, McGregor consistently stated that his plan was to secure the 145-pound title before moving up to conquer the lightweight division.
Due to the list of exciting contenders waiting at featherweight, many didn't believe that McGregor would move up immediately after winning the title, but that idea now seems to be a very realistic option.
The "Notorious" one is a large featherweight and UFC president Dana White even said that McGregor's coach, John Kavanagh, doesn't want to see his fighter cut down to 145-pounds anymore.
While McGregor admits that he could make the cut, he has continued to state his plan to move up and challenge for another title.
The lightweight title will be put on the line next week as newly crowned champion Rafael dos Anjos takes on surging contender Donald "Cowboy" Cerrone in a rematch on December 19, 2015 from Orlando, Florida. White made it clear that if McGregor was interested in moving up that he would face off with the winner of this bout, and that could turn out to be an exciting matchup.
Should the Irishman take his talents to the lightweight division?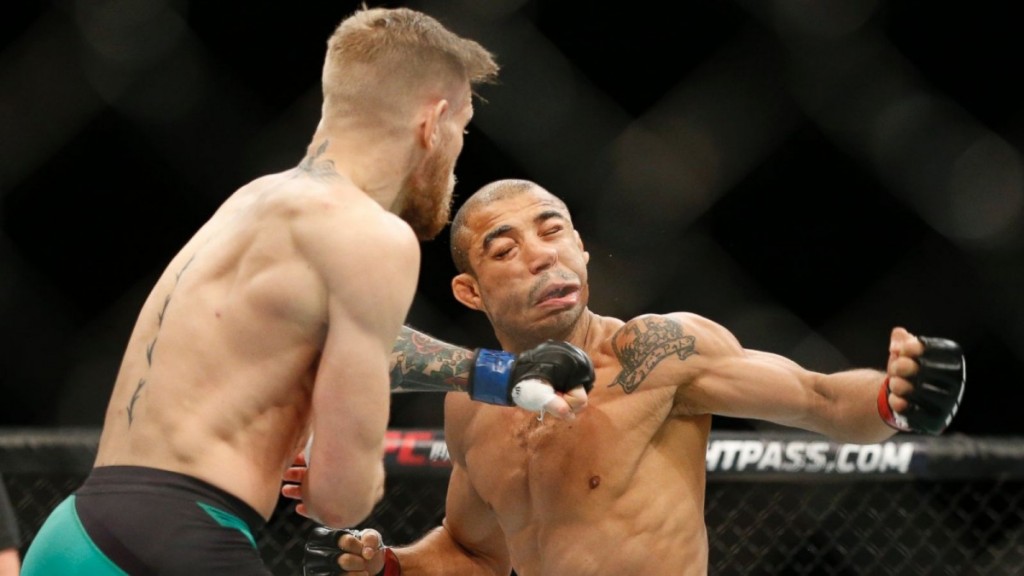 Jose Aldo
UFC 194's main event between Jose Aldo and Conor McGregor is undoubtedly the biggest fight in UFC history. The hype, the promotion, and the attention given to the bout was endless and it seemed as if fans have never been more excited for a fight.
That being said, many were expecting a war, and it turned out to be far from that. McGregor was able to shut Aldo's lights off quickly, which may leave fans wanting more.
McGregor previously stated that he would leave no reason for a rematch, and he may have been right, but at the end of the day, Aldo's illustrious reign speaks for itself, and I'd have to believe that fans would purchase McGregor vs. Aldo 2.
While this fight could very well go down, it still may not be the most likely option given McGregor stays at featherweight….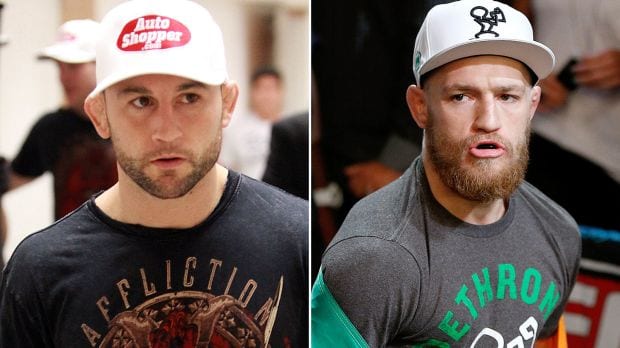 Frankie Edgar
Frankie "The Answer" Edgar was a champion at lightweight before moving down to featherweight in 2013 to meet Aldo in a bout that he lost a hard fought decision.
Since then, he has rattled off five-straight wins with three of those victories coming by way of finish.
Edgar was likely deserving of a title shot when Aldo pulled out of his scheduled bout with McGregor in July, but the UFC decided to pit Chad Mendes against the "Notorious" one for the interim title at UFC 189.
Of course McGregor went on to knockout "Money" in the second round, and ironically enough Edgar took on Mendes at The Ultimate Fighter (TUF) 22 Finale which went down just one day before UFC 194.
"The Answer" knew he needed to make a statement and he did just that, knocking out Mendes just minutes into the first round.
It's now vividly clear that Edgar is deserving of a title shot, and he should be next in line.
McGregor vs. Edgar anyone?