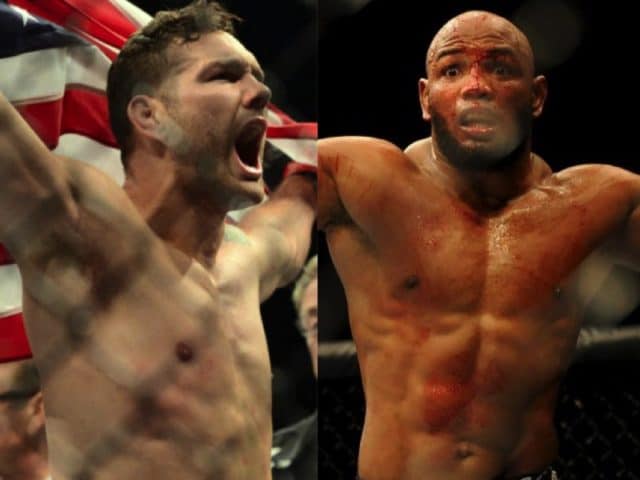 UFC 205 in New York is set for this Saturday and the date is fast approaching.
The UFC has built a card second to none and is guaranteed to be the biggest card in the sports history. The main card is carrying six fights and to give context to the depth of the card, Frankie Edgar vs Jeremy Stephens  and Khabib Nurmagomedov vs Michael Johnson are both on the undercard. For the fighters it may never be tougher to earn one of the coveted fight bonuses.
With Conor McGregor and Eddie Alvarez set to make history here are three other fights that could easily pick-up 'Fight of the Night."'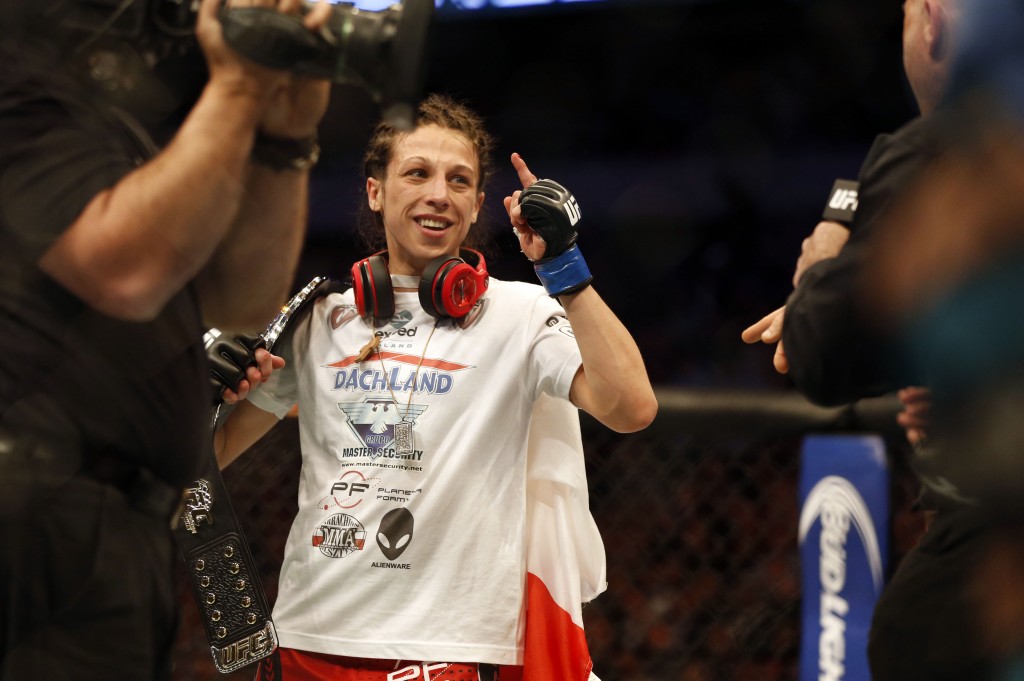 Joanna Jedrzejczyk vs Karolina Kowalkiewicz
These two women are both represent Poland and have ment once before. They met as amateurs in 2012 with Jedrzejczyk picking up the victory. Fast forward four years and these two are both carrying undefeated records in the UFC's strawweight division and have been on a collision course.
The title is on the line, national pride is on the line and both these women are high-level strikers. Their physical dimensions are almost identicle. They both throw a high volume of strikes and neither one like to take a back step. These two ladies takedown average zero, they are going to stand and bang. There is no doubt that this fight will be fireworks. This could easily be the fight of the night.

Frankie Edgar vs Jeremy Stephens
This is the headline fight of the prelims and I don't think there is any way this fight disappoints. Both these guys have a gritty in your face style. Between the two of them they have ten fight of the night, three knockout of the night and two performance of the night bonuses. Edgar will be highly motivated by being in New York for the first time and Stephens will be looking to add a massive feather to his cap in Frankie Edgar.
Edgar has a tendency or taking big shots early before settling into his groove and Stephens is nothing if not a heavy handed striker with KO power. Neither fighter favors their submission game preferring to utilize ground and pound. Edgar has never been knocked out and Stephens only once. Both are durable. This fight is lining up to be a solid back and forth battle. There is a decent possibility these two walk out of New York with a bonus check.

Chris Weidman vs Yoel Romero
Stylistically, this fight is crazy good and on any other card is the main event easily. Both are strong wrestlers, Romero the more decorated of the two, but Weidman is no slouch and has the better submission pedigree. Both fighters are pressure, forward moving fighters and are no stranger to fight bonuses. Weidman and Romero both have two fight of the night bonuses and one performance of the night bonus each. As a New Yorker, Weidman is going to be highly motivated fighting in Madison Square Garden.
Romero has yet to taste defeat in the octagon and has finished 80 percent of his fights by KO. He does have a tendency to gas out as the fight goes on. Weidman is like a zombie, he takes absorbs everything and just plods forward.
I would not be surprised at all if the first part of this fight belongs to Romero, but somewhere around mid-fight tilts heavily in Weidman's favor. This has the potential to be the kind of fight that bonuses are made of.